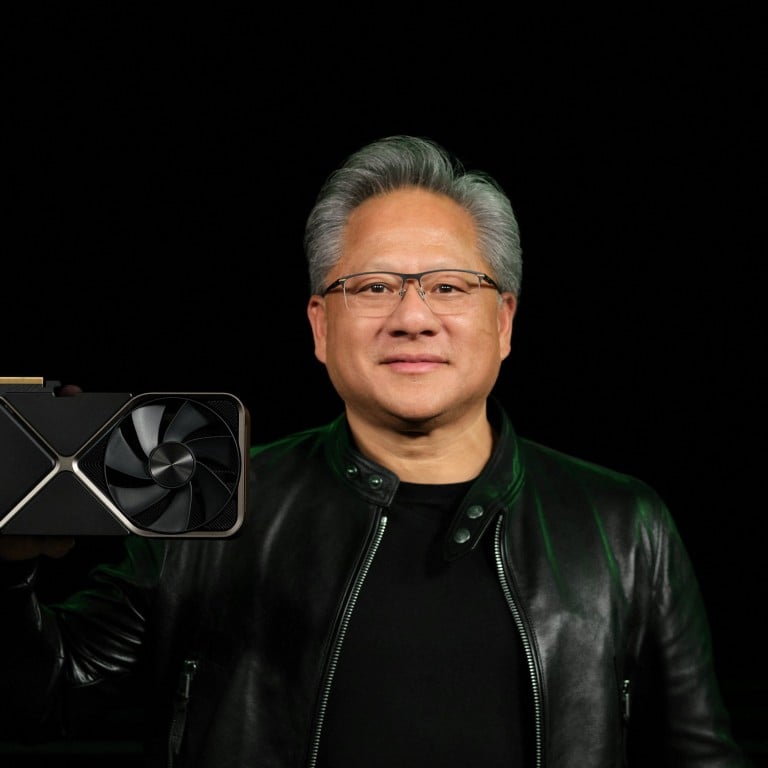 Tech war: Nvidia CEO Jensen Huang confident in China market despite US AI chip ban
The Nvidia founder calls on Beijing and Washington to find 'solutions' over the US government's technology export control against China
He says he believes China's semiconductor industry 'will be very successful' and he remains upbeat on the Chinese market's growth
Nvidia founder and CEO Jensen Huang Jen-hsun said China continues to present a significant growth opportunity, even after the US government restricted the Californian company from exporting two of its top chips to the country.
Huang, 59, said at a press conference on Wednesday that he hopes Washington and Beijing can find "solutions" over US export controls against China.
"The friendship between China and the United States is beneficial to the world, and China is a great consumer of American-originated products," Huang said. "China is also a critical part of the world supply chain."
Nvidia had said earlier that the Biden administration's decision last month to
stop the company
from selling its A100 and H100 artificial intelligence (AI) chips to China could cost it US$400 million in sales this quarter.
Huang said Nvidia is working with Chinese clients to find alternatives. Asked by the South China Morning Post on whether he is worried about additional export restrictions by the US, Huang said he hopes that good solutions can be found to bridge the differences between the two countries through the wisdom of their leaders.
Washington's move forms part of broader efforts by the US to limit China's access to advanced chips and other technologies. The latest ban has already sent shock waves across the Chinese tech industry, as products made by domestic companies are currently incapable of replacing Nvidia's best graphics processing units (GPUs).
Nvidia GPUs account for 95 per cent of general-purpose GPUs in AI training systems,
according to Lu Jianping
, chief technology officer at Nvidia's Chinese rival Iluvatar Corex, who previously worked for Nvidia and Samsung Electronics.
Analysts said the US ban will affect China's ability to
develop sophisticated AI models
, which are trained in cloud servers powered by central processing units from American semiconductor firms Intel and Advanced Micro Devices, as well as GPUs from Nvidia.
Huang said China, a global manufacturing centre, had become a key node in the global supply chain and its vibrant tech industry has churned out many sophisticated and clever applications and services.
"I wouldn't be surprised if the semiconductor industry is no different," he said. "I just don't know what it's going to look like but I think it will be very successful, there will be many innovative products. There will be many successful chip companies."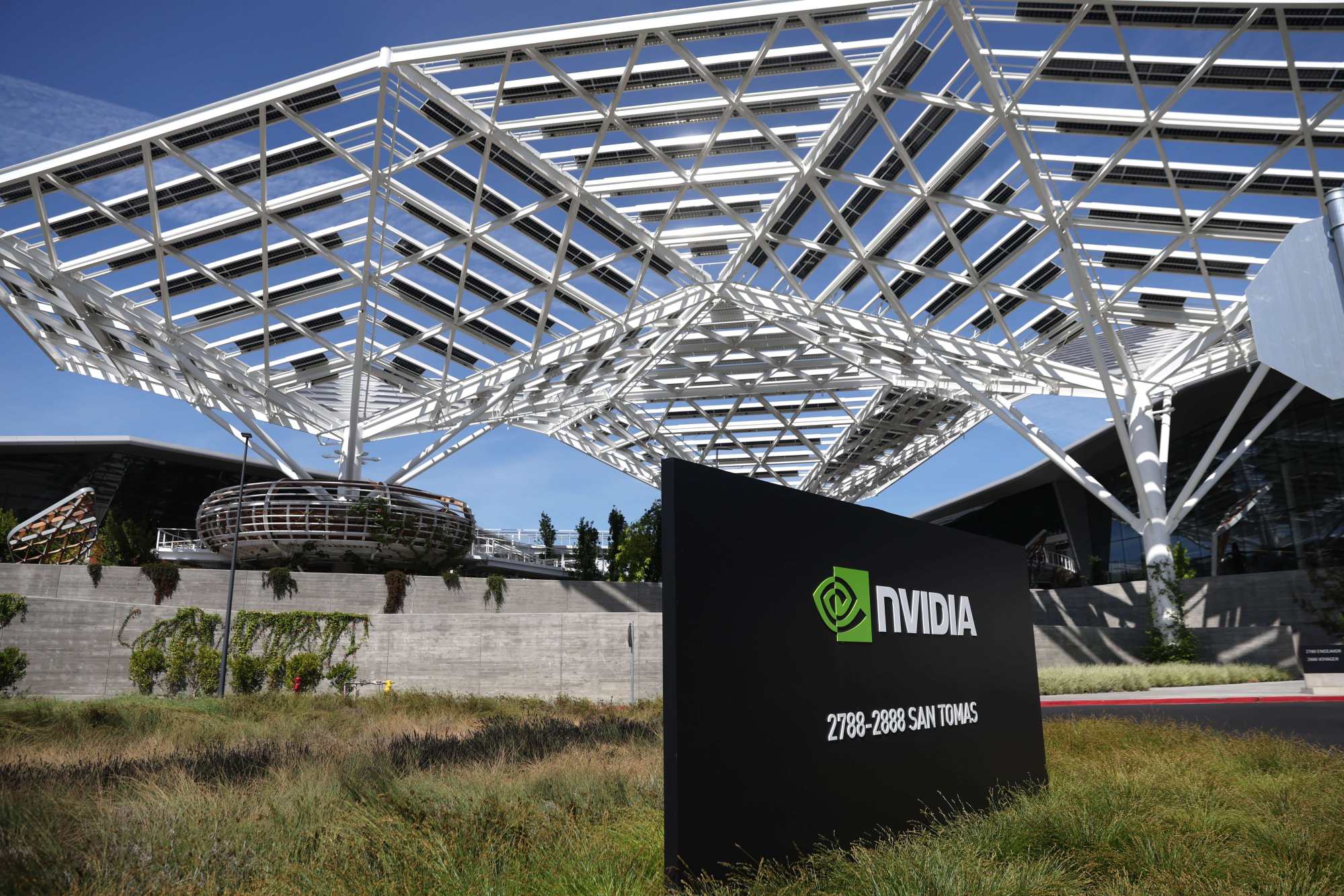 The Taiwanese American billionaire also said Nvidia is working with partners in China to put a new database of the Omniverse, an Nvidia-developed software platform for the metaverse, onto the cloud.
Nvidia has announced several breakthroughs in the fields of AI, metaverse, video gaming, data centre, high performance computing and cars during GTC 2022, its global AI conference taking place this week through Thursday.
The company said its next-generation H100 GPU, which packs 80 billion transistors, has entered full production, with its partners slated to roll out the first batch of products and services in October.