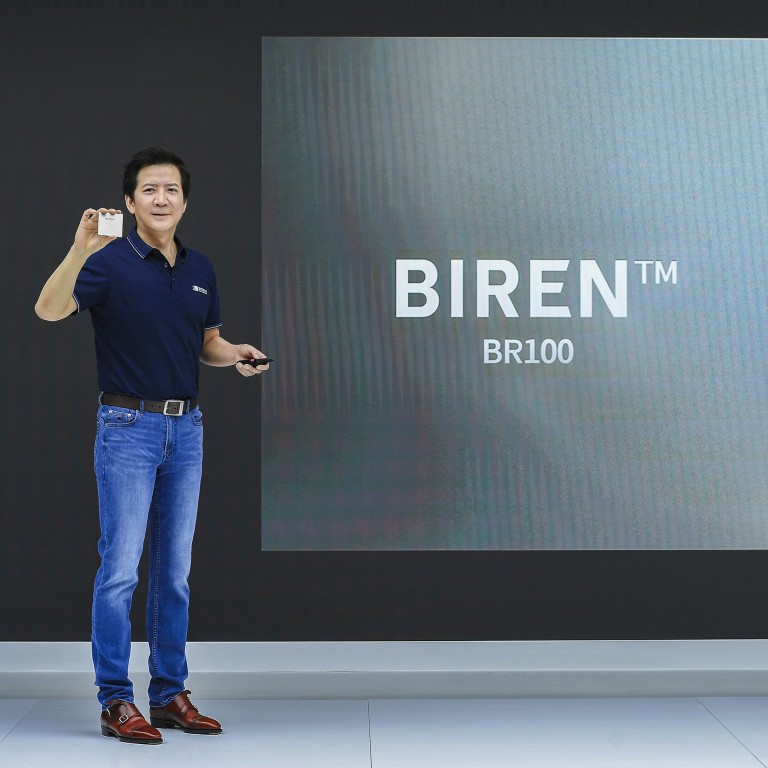 Tech war: how a Harvard Law School graduate is helping China achieve its goal of cutting reliance on advanced US chips
Biren's new 7-nanometre GPU, the BR100, claims a peak performance three times better than equivalent products on the market
Zhang is under pressure for Biren to deliver after the company raised a whopping US$655 million from major venture capital funds
Michael Zhang Wen is not a tech geek, but the Wall Street veteran, Harvard Law School graduate, and licensed attorney in the state of New York is at the forefront of China's efforts to reduce its reliance on US artificial intelligence (AI) chips.
Zhang is chairman of Biren Technology, a Shanghai-based start-up he founded in 2019 to focus on graphics processing units (GPU), a type of chip that is important for machine learning and big data applications. Up till now, China has relied on US-based Nvidia Corp for its supply of advanced GPUs.
The US move has heightened the sense of urgency in China to find alternatives to Nvidia, as well as GPU chips from Advanced Micro Devices (AMD), which are also covered by the export restrictions.
For Zhang, whose social media account sign-off is "an entrepreneur is someone who dares to dream the dreams", the moment is looming to prove that Biren can deliver after it raised a whopping 4.7 billion yuan (US$655 million) from major venture capital funds such as Qiming Venture Partners, IDG Capital and Citic Securities Investment within 18 months of being founded.
Biren and Zhang declined interview requests for this story.
In a July 2022 interview with local magazine Chinese Entrepreneur, Zhang said his role was that of a "headhunter", persuading the right people to join the firm. The article quoted Zhang as saying that his first task was to ask a Harvard alumnus to draft a list of top talent in the GPU industry, and that the alumnus told him that Biren would be successful if he could recruit half the names on the list.
The first big talent to join Biren was Mike Hong Zhou, former head of GPU development at HiSilicon, the chip design company owned by Chinese telecoms giant
Huawei Technologies Co
.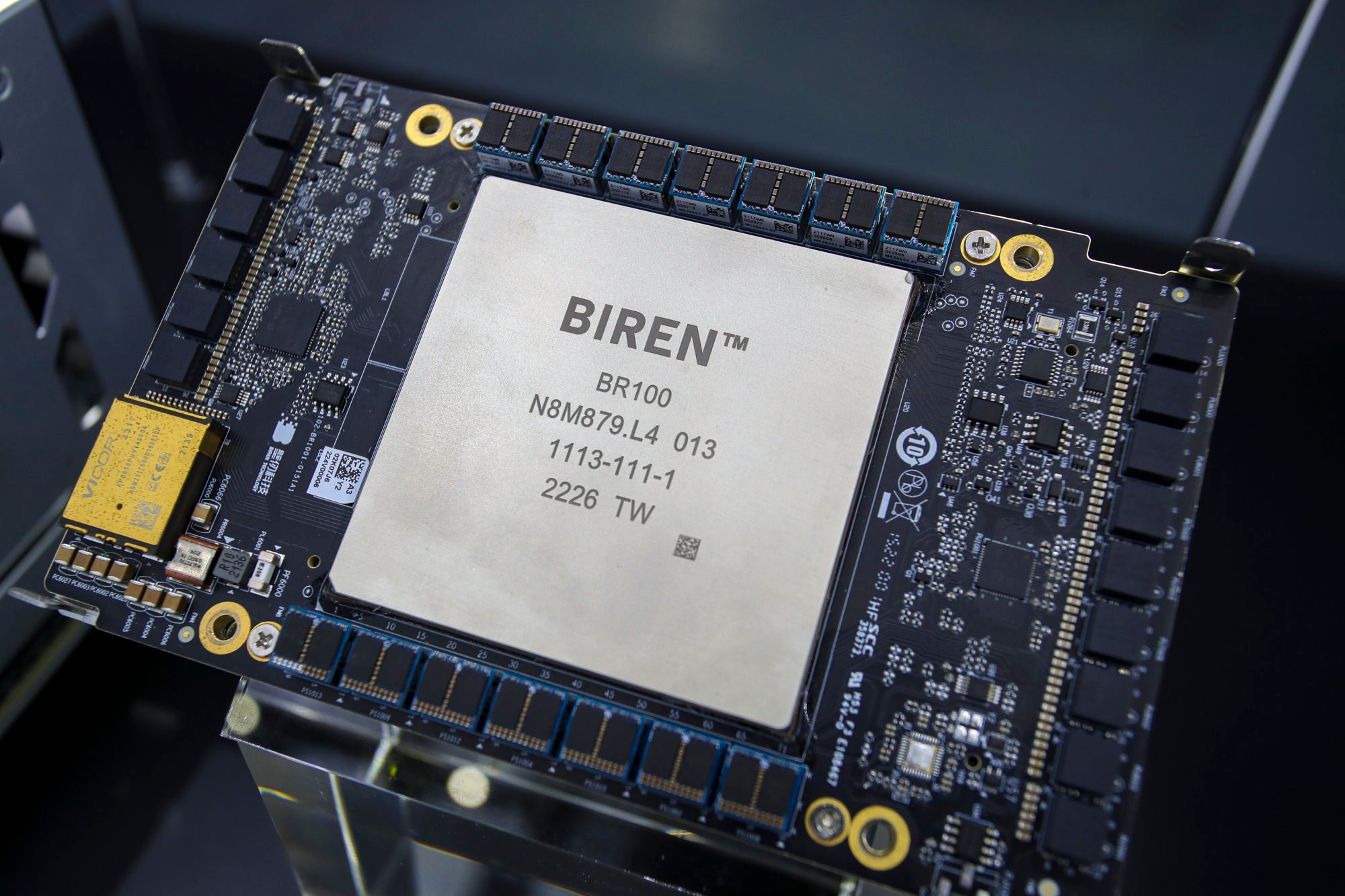 Zhang met Hong at the 2019 World AI conference in Shanghai and convinced him to join as chief technology officer after two conversations. Li Xinrong, a former global vice-president of AMD who worked for the US firm for 15 years, joined Biren as its co-CEO in 2020.
As Biren began building its team, investors took notice.
Qiming partner Zhou Zhifeng said he invested in Biren because he saw a "complete" team. "Most peers' teams are led by directors [and] vice-presidents who left a chip giant and brought some of their juniors with them," he was quoted as saying in a Chinese Entrepreneur article that was republished on the Qiming website.
"If the team is limited to a small circle, it's very easy for them to [be good at one particular thing] but dragged down by their other shortcomings … We thought Zhang Wen's team was an all-round solid one."
GPUs are designed for more intensive computations than CPUs, or central processing units. They do this through parallel processing – using multiple processors for the task. Biren's BR100 is a general-purpose GPU, meaning it is not just for graphics in consumer electronics, but for broader computation applications.
China's semiconductor industry is becoming a target amid worsening Sino-US ties, providing a double-edged sword of challenges and opportunities for companies like Biren, according to industry insiders and analysts.
"US sanctions have resulted in leading international GPU manufacturers [like Nvidia and AMD] handing over part of the domestic Chinese market [to domestic GPU start-ups], creating a window of opportunity and making [end-user markets] deeply aware of the necessity for domestic substitution," said Wang Lifu, an analyst at research firm ICwise.
However, Wang added that the domestic industry was "still at the beginning stage with low market share percentage".
From a technology perspective, there is still a big gap between domestic GPU start-ups and Nvidia, said William Wang, CEO at Shanghai-based consultancy IC Cafe. Chinese firms "have potential in certain fields … but they are also affected by US restrictions in areas such as tape out [where the final design is sent for fabrication]. Opportunities and hopes are there, but dangers are also there," Wang said.
A number of Chinese GPU chip start-ups have emerged in recent years, attracting public and private sector funding.
Shanghai-based Iluvatar CoreX,
for example, has partnerships with the Shanghai Supercomputer Centre and supply chain platform CECport – both state-backed organisations. Its Tiangia 100 chip is claimed to be the only Chinese GPU in mass production.
Other start-ups in the field that have been in the spotlight include Moore Threads and Denglin Technology, both eyeing the domestic GPU market that is forecast to grow sevenfold to US$34.6 billion from 2020 to 2027, according to India-based Verified Market Research.