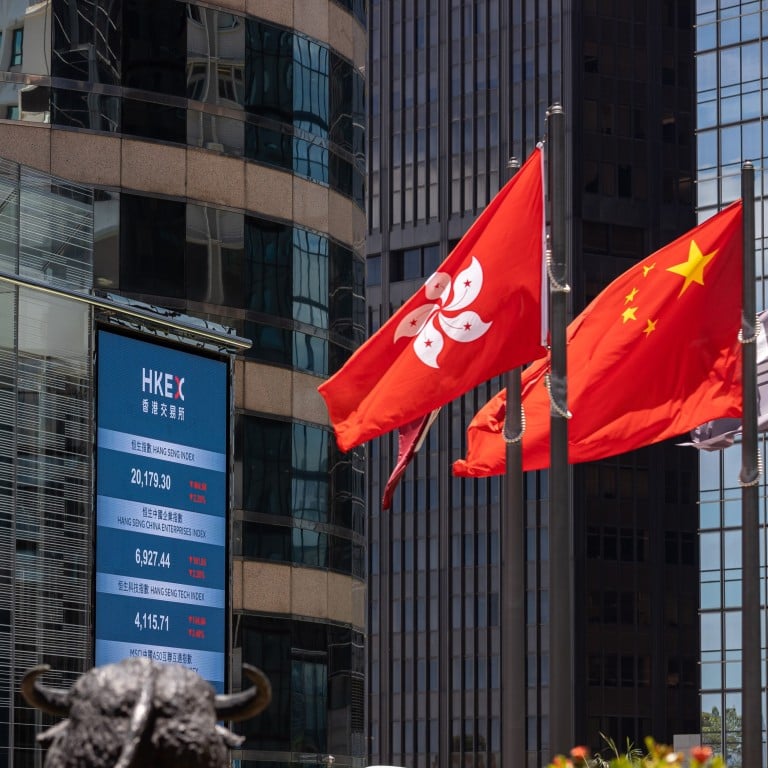 China tech stock rout will likely be followed by more asset sell-offs and job losses as investors reassess sector, analysts say
Chinese tech stocks have taken a battering over past two years amid a regulatory crackdown and slowing economic growth
Analysts say investors are reassessing tech sector's fundamentals as Xi Jinping begins third term as China's President
A rout of Chinese tech stocks in Hong Kong and New York has wiped out trillions of dollars of market value as investors reassess the sector's fundamentals, and analysts say further asset sell-offs and job losses could be around the corner.
Once a darling for global investors due to its high growth potential and a major jobs magnet for China's youth, the country's tech sector has endured a spectacular fall from grace amid a regulatory crackdown, slowing economic growth and a greater policy focus on hard tech, such as semiconductors.
E-commerce titan Alibaba Group Holding, which owns the South China Morning Post, has lost nearly 80 per cent of its value in the past two years while internet and gaming giant Tencent Holdings has seen its stock price plunge over 70 per cent from a peak in early 2021, as investors take stock of greater government scrutiny of the sector.
China's delivery giant Meituan, short video app operator Kuaishou, and Nasdaq-listed Pinduoduo have also seen steep drops in their market capitalisation. The Hang Seng Tech Index, which comprises the 30 largest Chinese tech companies traded in Hong Kong, fell more than 9 per cent on Monday although there was a 3 per cent rebound on Tuesday.
Analysts said while Beijing's recent crackdown on tech platforms as well as intensified US-China rivalry provided a catalyst for the sell-off, investors are now reassessing the sector's prospects under Xi Jinping's third term as President, which could see more uncertainty and job cuts in future.
Pei Pei, a banker-turned-analyst and the founder of consultancy Internet Kaitoutan, said China's big tech sector will have no choice but to trim operations and payrolls for the foreseeable future. "In addition to lay-offs, they'll also have to sell down their investment portfolios," said Pei.
In the past year China's tech platforms have rushed to divest noncore and unprofitable businesses, putting an era of breakneck expansion behind. Restructuring has led to lay-offs across the sector since the beginning of the year, with Alibaba and Tencent shedding around 10,000 and 5,000 jobs respectively in the first half.
Chinese employees at big tech companies are anxious about the future. An employee at a top Chinese e-commerce player who requested anonymity due to the sensitivity of the issue, told the Post that his personal wealth – including stock options – is evaporating along with the falling stock market. Nevertheless, "at least I still have a job", he said.
Another Chinese employee at a tech firm, who would only give his first name as Ian due to the sensitivity of the matter, said he was laid off earlier this year by a short video company in Beijing, although he was provided with a generous redundancy package – including compensation for stock options.
However, Ian said he had been unnerved by the bloodbath in Chinese tech stocks and as a result is trying to "avoid internet firms" in his fresh job search.
In a knock-on effect, it looks like stock options – once seen as star dust in helping to attract the country's top talent – are no longer in favour. One start-up employee told the Post she now prefers "cash over stock options".