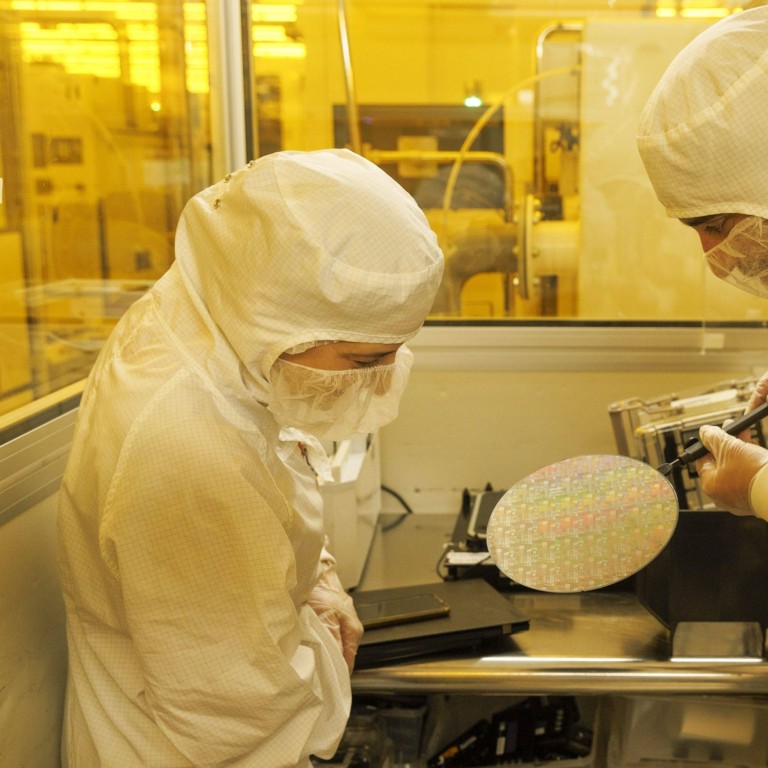 China chip tool firm AMEC says its business is 'operating as normal' after US restrictions that limit activities of American citizens
AMEC stated that its US executives did not have advance notice about the latest US restrictions after media reports on share sales
China chip firms Naura Technology and YMTC have stood down American workers after latest US restrictions, according to media reports
A Shanghai-listed Chinese chip equipment maker, founded by a naturalised US citizen, said its business is "operating as normal" in a statement playing down the impact of US restrictions on the country's chip industry.
Advanced Micro-Fabrication Equipment (AMEC), which was started by US scientist Gerald Yin Zhiyao in 2004, is the first Chinese chip company with US citizens in its boardroom to make light of the US Bureau of Industry and Security's recent move to curtail the work of US persons at Chinese semiconductor companies.
"At present, the company's research and development, production, operations, marketing and sales are all normal, and AMEC continues to maintain high-speed, stable, healthy and safe development," AMEC said in a statement posted on Tuesday evening on its official WeChat account. The statement was not published by China's stock exchange.
Dozens of US executives and scientists work with listed Chinese chip companies, including AmLogic, 3Peak, Starpower Semiconductor, ACM Research and Halo Microelectronics, according to corporate disclosures. The market is waiting to see whether these US executives will have to seek permission from the US government to continue their duties.
At least one Chinese equipment maker, Beijing-based Naura Technology, has asked its US engineers to step aside from research and development, the Post reported earlier. China's top memory chip maker, Yangtze Memory Technologies Corp, has also asked its US employees to stop working, the Financial Times reported earlier this week.
AMEC reiterated that its US executives did not have advance notice about the latest US restrictions, aimed at curtailing China's access to advanced chip technologies and announced on October 7. It said recent share divestments by two of its US executives had nothing to do with the US government move.
"The stock reductions after the three-year lock-up period fully met regulatory requirements," AMEC said in the statement, adding that any speculation the US executives had an "information advantage" was "deliberate conjecture and misleading".
The response came after several media reports last week that two of the company's senior executives – founder and CEO Yin Zhiyao and vice-general manager Du Zhiyou – cashed out a total of 88.4 million yuan (US$12.3 million) in stock sales from mid-August to the end of September.
The stock sales were part of a plan by six AMEC executives, including three US citizens, to sell no more than 0.4 per cent of the company's total shares in the three months from late July, according to stock exchange filings.
"AMEC has always strictly abided by the laws and regulations of the countries and regions in which it operates, and complies with the business codes," it said in both English and Chinese statements, which did not directly refer to the latest US restrictions.