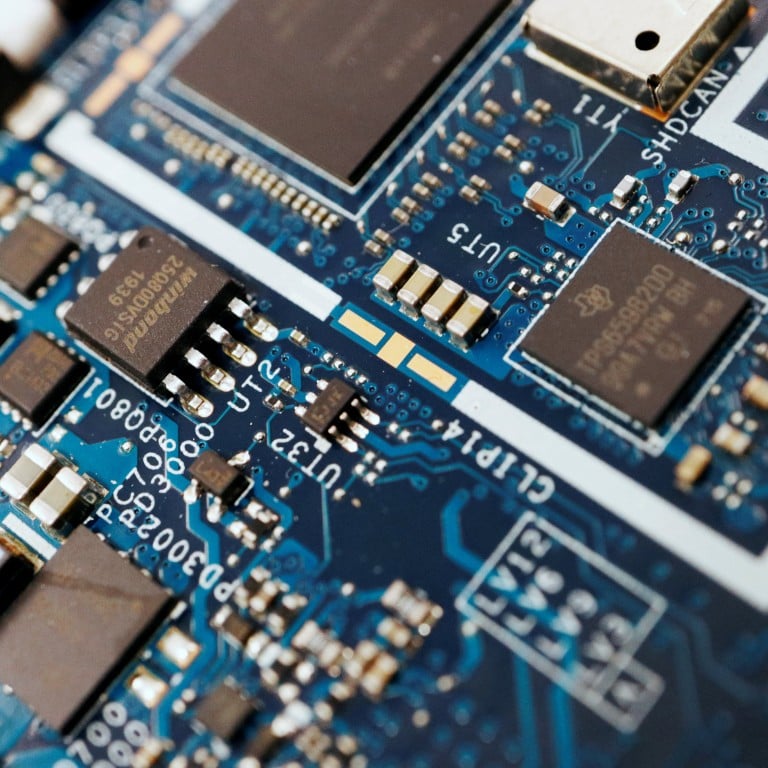 American chip firm Marvell 'eliminates' job roles in China amid deepening tech rivalry
Multiple departments at Marvell in Shanghai and Chengdu will be cut or downsized, according to a report on the social media account of ICWise
Amid rising geopolitical tensions with the US and Beijing's strict Covid-19 controls, the world's No 2 economy is losing its appeal as an R&D base for global tech firms
US chip designer Marvell Technology Group is the latest American semiconductor firm to scale down its operations in China following a similar move by US DRAM maker Micron Technology earlier this year, according to media reports.
Stacey Keegan, vice-president of marketing at Marvell, was quoted by Reuters as saying on Thursday that the company is remapping its business and "that will result in the elimination of roles in China".
The report did not elaborate on the size of the job cuts.
In China, Marvell's decision got the attention of the local semiconductor industry after a number of online media outlets reported its job cut plan. Multiple departments at Marvell in Shanghai and Chengdu will be cut or downsized, according to a report on the social media account of ICWise, a Shanghai-based consultancy firm.
Phone calls to Marvell's Shanghai office went unanswered.
Its head office in Santa Clara, California, did not immediately respond to a request for comment sent outside US business hours.
It is not immediately clear how many staff would be affected by the changes, but Marvell has hired hundreds of employees for its China operations. As a so-called fabless chip maker, Marvell designs its own chips but outsources the wafer fabrication to independent foundries.
The cuts could deal another blow to the morale of the semiconductor supply chain in China as the sector is still reeling from new US Commerce Department export restrictions aimed at freezing the technological advancement of China's chip industry.
Separately, an SK Hynix executive was quoted as saying on Wednesday that the South Korean memory chip maker could sell off its DRAM plant Wuxi in an "extreme" case, but the company quickly denied such a plan was in place.
Amid rising geopolitical tensions with the US and Beijing's strict Covid-19 controls, the world's second-largest economy is losing its attractiveness as a research and development centre for multinational tech businesses.
At the time, analysts and industry insiders said Micron's decision could have been a precaution to prevent talent loss and technology leaks to competitors in China.
Last year, Marvell ranked 24th in the global top 25 semiconductor companies in terms of revenue, according to a ranking by research company Gartner. As of the June quarter this year, Marvell's revenue has increased for nine quarters in a row, underpinned by its successful expansion into data centre products, according to IC research company TrendForce.