Tech war: China's semiconductor ambitions face moment of reckoning as Washington launches all-out siege
One analyst report went as far as to say many of China's chip firms will be 'destroyed, damaged, or circumscribed' by the latest US export controls
One immediate response may be to seek leniency from the US through compliance, particularly for the 31 companies added to the unverified list
The sweeping chip technology export controls imposed on China by the US are being viewed by some Chinese as the modern day equivalent of the Soviet Union's withdrawal of technical support for Mao Zedong's efforts to build the A-bomb.
After a severe political split between the two communist countries, Moscow ordered its nuclear scientists to leave China in 1960. However, it was only a temporary setback for Mao, as China conducted its first successful A-bomb detonation in 1964.
Will the Chinese semiconductor industry be able to recover from a similar shock inflicted by the Biden administration, including a restriction on "US persons" working on advanced chip projects in China?
In a 139-page document issued on October 7, the Bureau of Industry and Security (BIS) under the US Department of Commerce updated restrictions on China's ability to acquire high-end US chip technology, equipment and even talent.
Unlike previous sanctions targeting specific companies like Huawei Technologies Co and Semiconductor Manufacturing International Corp (SMIC), or rules that banned the export of specific chips from US suppliers such as Nvidia, the updated export control measures have seemingly left no stone unturned.
"This is probably the most difficult and coldest moment for China's semiconductor industry," Gu Wenjun, a long time industry watcher at Shanghai-based research firm ICwise, wrote in a research note. While previous US sanctions were targeted at specific businesses such as telecoms equipment maker
Huawei Technologies Co
and chip maker
Semiconductor Manufacturing International Corp (SMIC),
there was no question now that the US was imposing blanket sanctions to stop development of advanced chips in China, and "a war is declared", Gu wrote.
A report by Fathom China, an internal research team at Gavekal Dragonomics, went as far as to say that many of China's most important semiconductor companies will be "destroyed, damaged, or circumscribed" by the latest US measures. "No Chinese company, even peripherally involved in the semiconductor industry, is untouched," the researchers concluded.
The new US restrictions were announced the week before the 20th Chinese Communist Party congress, which ran from October 16 to 22. In the keynote speech, which usually sets the tone for China's future policies over years and even decades, Chinese President Xi Jinping highlighted the importance of "security", including supply chain security and
tech self-sufficiency.
While Xi did not specifically mention the US or its latest measures, his message was clear: China must seek self-reliance in key technologies such as chips.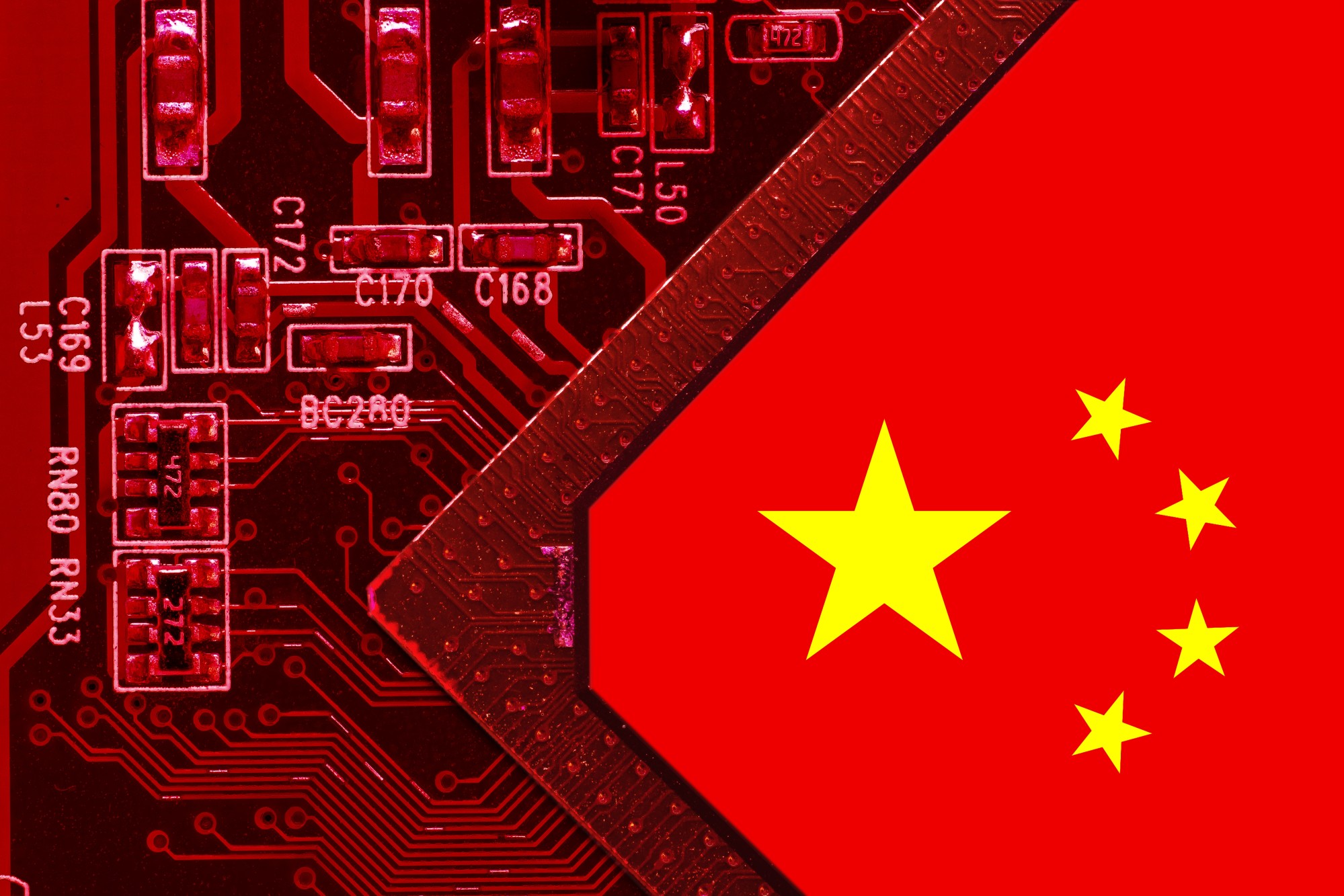 The Chinese government's response to the US restrictions has been largely muted. It called the move an act of "technology bullying" but Beijing has refrained from retaliatory measures. The state-backed China Semiconductor Industry Association called Washington's salvo "arbitrary" and "discriminating".
China could retaliate by adding US businesses to its Unreliable Entity List, or punish American firms under China's anti-sanctions law, but there is no indication yet that Beijing plans to hit back this way.
Meanwhile, China's semiconductor industry is scrambling to find a way to survive amid the tough new environment. One immediate response may be to seek leniency from the US government through compliance, particularly for the
31 Chinese companies that were added to the unverified list.
If firms on this list agree to a US audit, they can avoid being added to the stricter Entity List, which bans them from obtaining US technology without a licence.
Naura Technology Group, a Beijing-based semiconductor equipment maker, for instance, told its US engineers to step aside from research work, and it had initial discussions with US government officials after its subsidiary Beijing Naura Magnetoelectric Technology was added to the unverified list.
China's top memory chip maker, Yangtze Memory Technologies Corp (YMTC), also on the unverified list, said in a statement last week that its business practice was to comply with global regulations,
sending a signal of compliance
even though it did not directly address the US measures. The Financial Times reported that YMTC has also asked its employees with US passports or green cards to step aside.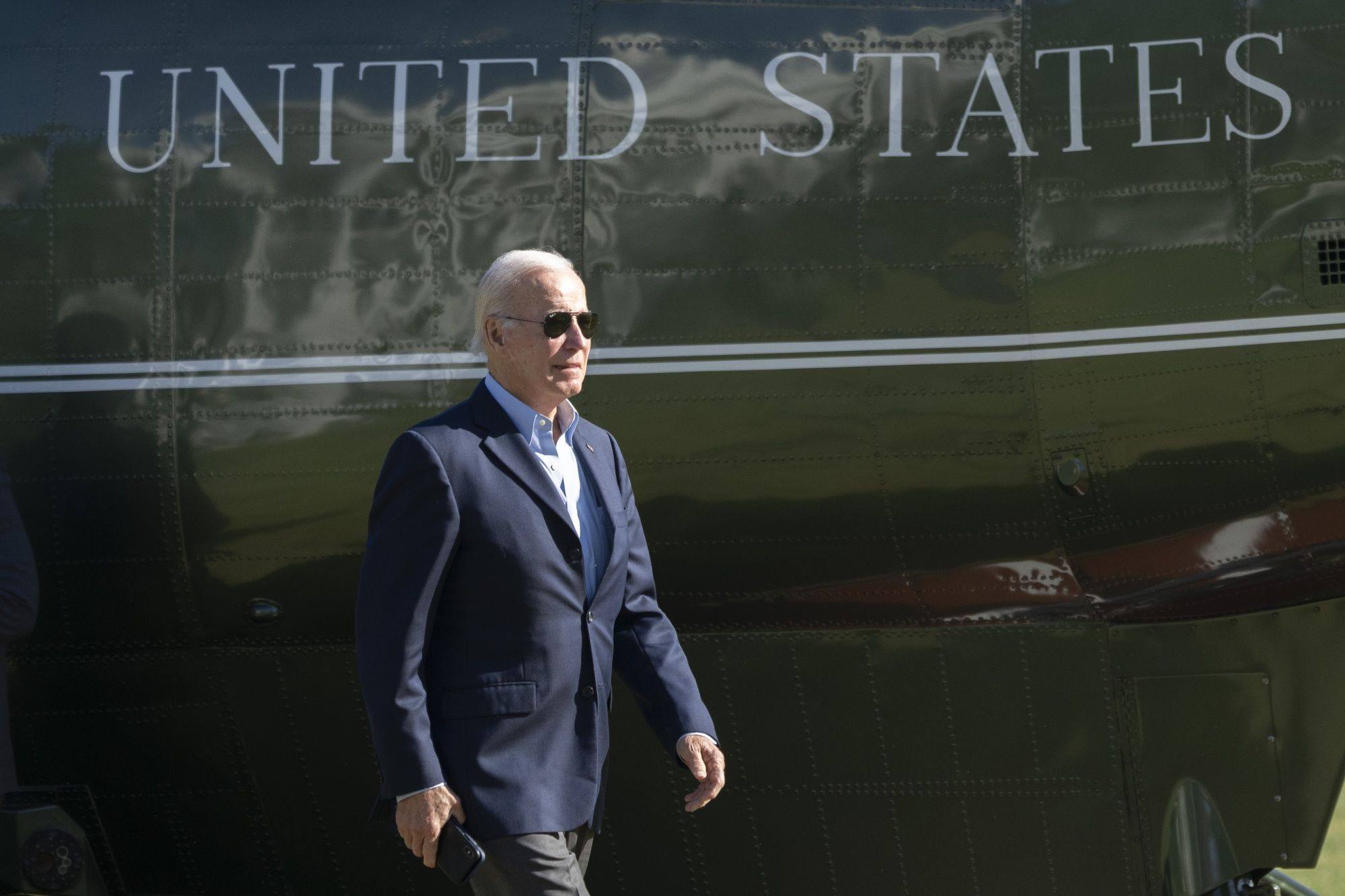 These technical responses, however, are just knee-jerk reactions to mitigate harm in the short term. The big question remains unanswered: how can China keep advancing its chip technology under the US restrictions?
Under the updated regulations, where China can be cut off from services and supplies once its chips or manufacturing technology reach certain technical thresholds, the local industry could be kept permanently behind. As Thea D. Rozman Kendler, assistant secretary of commerce for export administration at BIS said, the purpose of the measures is "to maintain as large of a lead as possible" over China.
Biren Technology, a Shanghai chip design start-up seen as one of China's best hopes to replace advanced graphics processor unit (GPU) chips sourced from US supplier Nvidia, was cut off by Taiwan Semiconductor Manufacturing Co (TSMC), according to a Bloomberg report. The move came after TSMC, which relies on core US technology for wafer fabrication, determined that making high-end chips for Biren could violate the US restrictions. Biren declined to comment on the report despite repeated requests.
A former senior technician at Huawei, who witnessed the difficulties the company's chip design operations had after the parent group was put on the US entity list, said the sanctions could be "lethal" for many of China's chip design firms.
He said the US rules can be a problem for any Chinese chip design firm involved in artificial intelligence chips, GPUs, and central processing units, as they need advanced foundries such as TSMC and Samsung Electronics in South Korea to turn their designs into finished silicon.
China's top foundry, SMIC, is capable of fabricating 14-nm chips, but the company has struggled to extend its technology below 10-nm after it was added to the US trade blacklist in December 2020. In contrast, TSMC and Samsung are approaching the 3-nm node.
As such, the restrictions will cast a long shadow over China's army of chip design firms, which numbered 2,810 as of December 2021, according to corporate records. The leading Chinese company in this field used to be HiSilicon, the in-house chip design unit of Huawei, but it has since fallen well down in the ranks after it lost access to TSMC due to US sanctions.
The restrictions on China's own wafer foundries
are also harsh, banning them from acquiring advanced chip-making tools without a licence from Washington. SMIC, China's most advanced foundry, could see its technology level rolled back to 2011, according to Fathom China.
"SMIC this year finally launched mass production of chips with 14-nm process nodes … if SMIC's 14-nm machines fall out of service, the company could revert to 28-nm, a technology node Taiwan put into mass production in 2011," according to the research firm.
Washington-based law firm ArentFox Schiff noted that latest end user controls basically put Chinese semiconductor businesses in a similar position to those firms already on the Entity List, "without actually having to list them".
"The recent ban on sales of US chips is part of a continuing trend of tightening national security controls on exports to China," said Dan Pickard, an international trade and national security expert and attorney at Buchanan Ingersoll & Rooney. "This essentially cuts off a significant portion of those imports and will result in China being even more dependent on sourcing chips from Taiwan."
That means China has to start from scratch on developing many technologies rather than acquiring foreign technology. "This increased price tag comes [at a time when] China's economy and the global economy may be headed toward recession," he added.
The sense of crisis is shared across China's chip industry, analysts said.
"The systematic siege and sanctions imposed by the US on China's semiconductor industry are becoming a dense, tightening web of restrictions," analysts at Anbound, a Beijing-based think tank, wrote in a note. "The situation is indeed bleak."
Fallout from the US restrictions are expected to play out in the coming months or even years. One key area to watch will be the response of American citizens working in China's chip industry. With many of China's chip executives studying in the US and gaining work experience there,
the community of "US persons"
– naturalised US citizens or green card holders – has been indispensable for the development of the local chip industry.
A review of published C-suite profiles by listed Chinese companies – including AmLogic, Advanced Micro-Fabrication Equipment of China (AMEC), 3Peak, Starpower Semiconductor, ACM Research and Halo Microelectronics – shows that dozens of executives in China's chip industry hold US citizenship. For now, none of these executives have gone public with their plans – whether to apply for Washington's permission to keep working in China or to renounce their US citizenship.
However, analysts say not all is lost because over the decades China has built up a strong presence in mature-node semiconductor technologies, which are not covered by the US restrictions. China also remains a sizeable market that would be hard to give up for many US tech companies. After the US restrictions were announced, US chip equipment suppliers like Lam Research and Applied Materials warned of potential revenue losses in the billions of dollars.
Beijing is also trying a new "whole of state" approach, to pull together the country's deep talent pool and its army of innovative enterprises, funded by the government's deep pockets, to achieve breakthroughs that would wean it off US core technology. After all, the abrupt exit of Soviet engineers in 1960 did not stop China from becoming a nuclear power, noted Gu from ICwise.