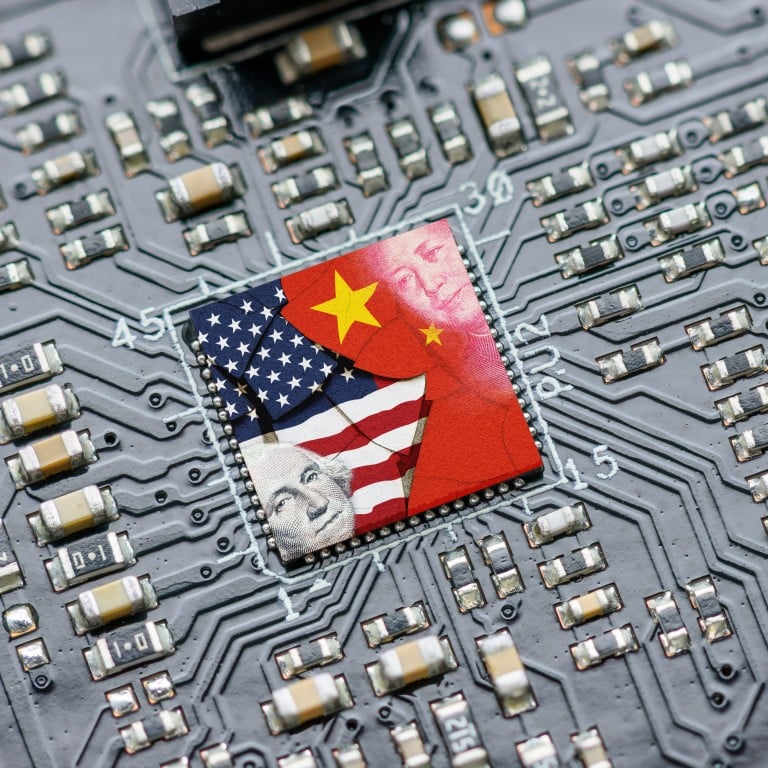 A Chinese chip company founded by a former Intel engineer is set to go public and test restrictions on US citizens
Lontium Semiconductor's American founder is seen as a champion of China's chip industry, but an IPO raises questions about Washington's curbs on 'US persons'
The latest sweeping US export restrictions have left the fate of many American executives at Chinese chip firms in limbo, with some leaving or dumping shares
Lontium Semiconductor Corp is not a household name like Intel or Texas Instruments, but its plans to go public in mainland China could test new export controls that have put the fate of many US executives at Chinese chip firms in limbo.
The company, founded in 2006 by former Intel engineer Chen Feng, has gained approval for an initial public offering on Shanghai Stock Exchange's tech board, Star Market, according to its prospectus released on October 25.
As China has invested massive sums of money to support the development of its domestic semiconductor industry, local chip companies going public has become a regular occurrence. But Chen is a US citizen, which could make Lontium's listing the first to test
Washington's new rules
that "restrict the ability of US persons to support the development or production" of chips at Chinese semiconductor firms.
Lontium did not respond to requests for comment.
Chen, a 57-year-old native of eastern Anhui province, is among a number of Chinese-born entrepreneurs who gained US citizenship after studying and working in the country before returning to China in the early 2000s to start chip-related businesses.
Dozens of US executives at listed Chinese chip companies – including Advanced Micro-Fabrication Equipment of China (AMEC), AmLogic, 3Peak, Starpower Semiconductor, ACM Research and Halo Microelectronics – have found themselves caught in the middle of the
US-China tech war
after the US Department of Commerce released the latest round of export restrictions on October 7.
None of these Chinese companies have publicly commented on whether their American executives will have to seek permission from the US government to continue their employment.
However, some made moves to distance themselves from their companies shortly before the sweeping sanctions were announced.
Gerald Yin Zhiyao, who attended the University of California, Los Angeles, and worked at Intel and Applied Materials, sold 74.4 million yuan (US$10.3 million) worth of shares in his company AMEC from mid-August through September. Yin, 78, started AMEC in 2004. He said he sold the shares because was in "personal need of cash", and the company denied he had any advanced knowledge of the US sanctions.
Simon Yang, former CEO of embattled memory chip maker Yangtze Memory Technologies Corp (YMTC),
relinquished that role
in September. Yang studied in the US but has not publicly confirmed his citizenship status. The Financial Times reported that he holds a US passport, citing people close to the company.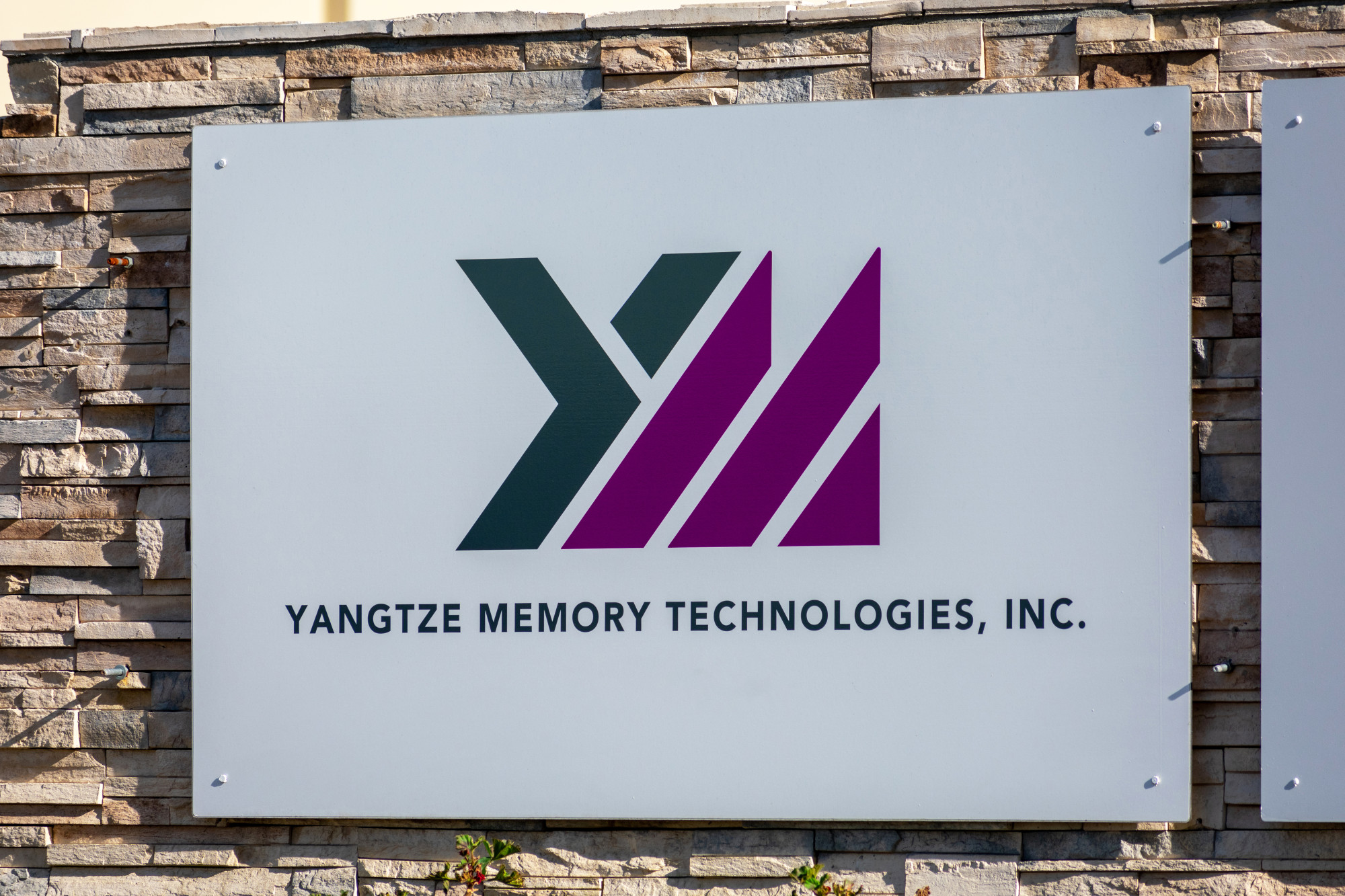 For Lontium, though, losing Chen could be a huge blow. He is viewed as a key figure in China's semiconductor self-sufficiency drive.
Chen earned his master's degree in 1988 at the Chinese Academy of Sciences, after which he worked for three years at state-owned China Electronics Technology Co.
In 1991, he headed to the US where he obtained a PhD at the Oregon Graduate Institute of Science & Technology. He then worked at Intel for nearly a decade and did a two-year stint at Portland-based integrated circuit (IC) design company Accelerant Networks.
Chen returned to China in 2006 and set up Lontium in Hefei, capital of Anhui. The company would focus on the design and sale of mixed-signal integrated circuits.
In an interview with state media in 2015, Chen explained that he returned to China: "Did you know that in China, chips are more dependent on the international market than oil and iron ore? The chip industry not only consumes the most of foreign exchange in China, but also makes China's electronics manufacturing industry lose its 'heart'."
In 2008, as the global financial crisis hit the industry, Chen said he had to borrow against his house and borrow money from friends and family to maintain company operations. "At least twice, there were a lot of people working overtime in the office, but I am worried about where their next month's salary will come from," he said.
His determination eventually helped the company win support from the Chinese government.
In 2008, China's central government launched a project called the Thousand Talents Plan to recruit experts in science and technology, principally from overseas Chinese communities. Chen was one of more than 100 Chinese scientists in the first batch selected for the programme. The selected individuals all received generous incentives, including prestigious academic titles, high pay and visa privileges, to encourage them to contribute to China's hi-tech development.
Two years later, Lontium received five million yuan from the Anhui government. These subsidies helped the company get through its most difficult period before attracting venture capital, Chen told state media.
In 2011, its products began to show up in the supply chains of some of the world's top smartphone and computer makers, including Apple, Dell, Asus and Lenovo. From 2019 to 2021, Lontium's sales more than doubled to 234.8 million yuan from 104.5 million yuan.
However, Lontium is still far behind its largest rival, Texas Instruments, the US company that dominates the market for mixed-signal integrated circuits.
In 2020, Lontium accounted for just 4.2 per cent of the global market for high-definition video bridge chips, a type of mixed-signal integrated circuit, according to CINNO Research. Texas Instruments made up 41 per cent.
"China's semiconductor industry is characterised by large capital needs and slow returns at early stages," said Yuan Bo, a researcher at Beijing-based research institute Kandong. "It is one of the effective ways to solve the financing difficulties of well-developed semiconductor companies to get listed on the Star Market."
Lontium has remained highly reliant on government subsidies, posing a risk for the company's sustainability. In 2019 and 2020, Lontium received 17.9 million yuan and 25.2 million yuan, respectively, accounting for 50 per cent and 67.8 per cent of its total profit in those years.
More importantly, escalating tensions between the US and China have cast a shadow over the company's future. If Chen is forced to choose between his passport and career, it could be a major setback for both Lontium's business development and stock valuation.
Lontium is already likely to take a heavy hit in sales revenue under the latest US restrictions, as it is still highly reliant on overseas markets for both supply and demand.
In the first half of 2022, the vast majority of its wafer fabrication and packaging and testing equipment was purchased from overseas markets, which accounted for as much as 91 per cent of its purchasing expenses. In the same period, almost half of its sales came from clients outside mainland China, mostly in Hong Kong, Taiwan, South Korea and Japan, according to its prospectus.
"Most of the domestic chip companies do not have an advantage in technology or products, so it could be difficult for them to sustain themselves while under siege by foreign countries," said Zheng Lei, an adjunct professor at the Chinese University of Hong Kong's Shenzhen Finance Institute.
"If global trade frictions intensify and relevant countries or regions adopt restrictive trade policies, overseas customers may take measures such as reducing orders … and overseas suppliers may be restricted or prohibited from supplying the company," Lontium said in the prospectus.