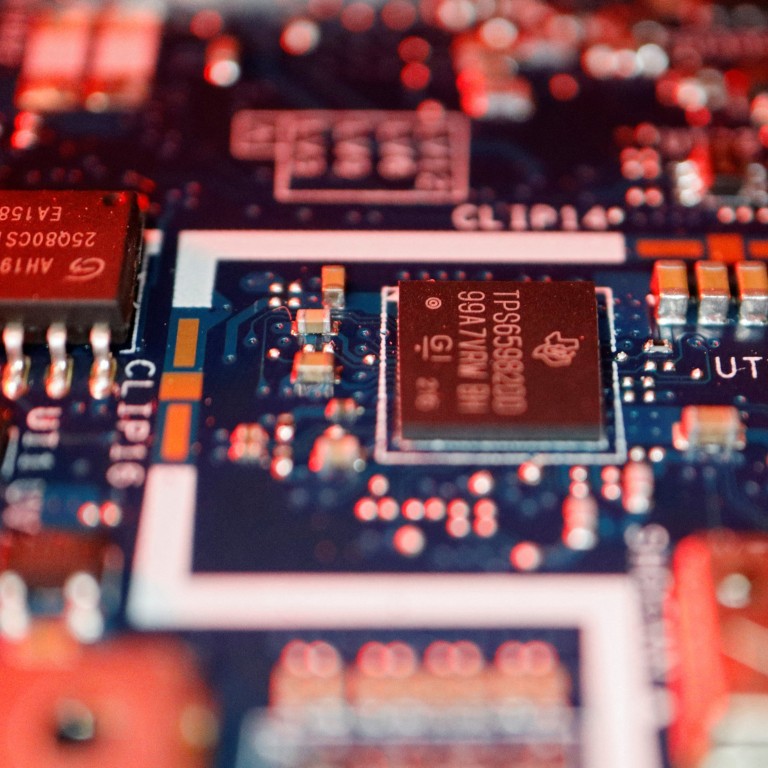 Tech war: local authority in Chinese chip-making hub hosts talks with companies on US export curbs
Local district authorities in the eastern city of Wuxi met with foreign and local semiconductor manufacturers to discuss the latest US export controls
It is the first time that Chinese government officials have acknowledged their efforts to help firms mitigate the potential impact of Washington's restrictions
District government authorities in Wuxi, a major Chinese semiconductor hub in eastern China, brought together local chip companies on Tuesday to assess the impact of last month's new US technology export controls, as Chinese officials begin to take stock of Washington's tightening restrictions.
The local government of Wuxi National Hi-tech District and the Wuxi Semiconductor Industry Association held a symposium to discuss ways to "enhance supply chain security" in response to US curbs, according to a statement published by the trade group.
Participants included delegates from Hua Hong Semiconductor, China's second-largest wafer foundry, as well as German chip maker Infineon Technologies and Japanese electronic component manufacturer Murata Electronics.
This marks the first time that Chinese government officials have acknowledged their efforts to help local semiconductor firms mitigate the potential impact of
sweeping US export controls
, introduced last month to restrict China's access to advanced chip technologies and equipment.
China's top memory chip maker Yangtze Memory Technologies Co, which has been added to a US trade watch list, last month
denied a media report
that it had attended a meeting at China's industry ministry to evaluate the possible damage of US trade sanctions. Some analysts saw it as an attempt by the firm to keep a low profile in the face of harsher US punishment.
During the Wuxi district meeting, corporate delegates briefed local officials on the "new challenges" stemming from the latest US restrictions, including delayed or cancelled shipments of chip-making materials and equipment from abroad, the statement said.
"The US has significantly increased export controls on electronic design automation software and production equipment to China's semiconductor industry … to slow China's progress in producing advanced technologies and products," the Wuxi Semiconductor Industry Association said.
The group added that the Chinese chip sector should follow Beijing's
"dual circulation" strategy
, which places a greater emphasis on the domestic market.
Corporate delegates, which also include representatives from chip designer Wuxi ETEK Micro-Electronics Co and chip equipment maker Jiangsu Leadmicro Nano-Equipment Technology, suggested to local authorities that they streamline the import process for second-hand equipment and allow the remanufacturing of semiconductor equipment in free trade zones, according to the statement.
The local government agreed to submit the proposals to higher authorities for consideration.
Wuxi, a city in Jiangsu province near Shanghai, is home to a number of major Chinese and foreign chip factories, including Hua Hong and South Korean memory chip giant SK Hynix.
A senior executive at SK Hynix said last week that the firm
may sell its massive plant
in Wuxi in the "extreme situation" that US export controls made it too difficult to sustain production, according to a Bloomberg report. The company later denied that such a plan was in place.