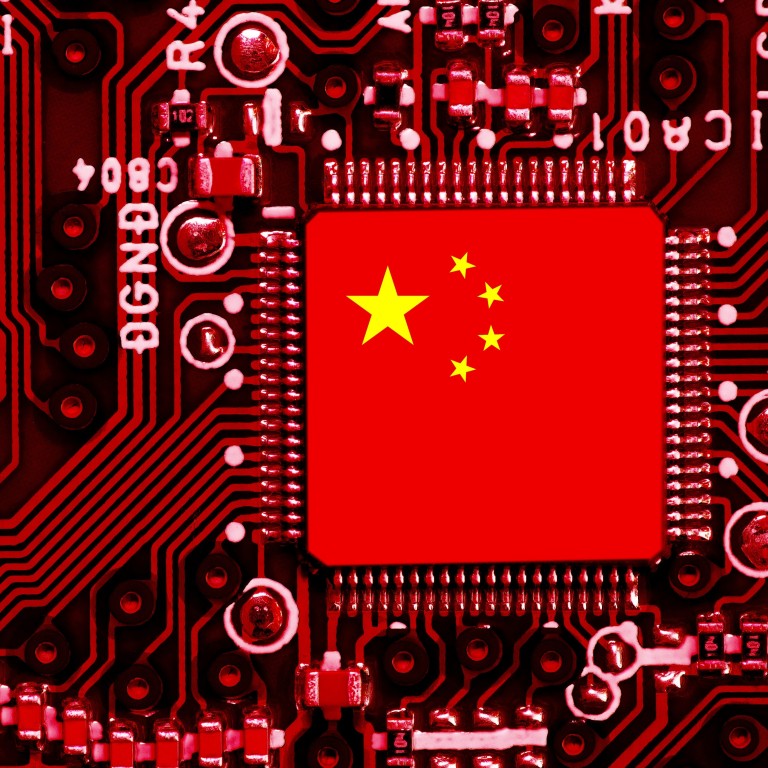 China's semiconductor output posts biggest ever monthly decline in October amid weak demand, fresh US tech export controls
China's chip output in October reached 22.5 billion units, down 26.7 per cent from a year ago and the largest single-month decrease on record
That total was also lower than the 25.9 billion units produced in April, when Covid-19 lockdowns disrupted manufacturing in Shanghai and other cities
Production of ICs last month, which totalled 22.5 billion units, showed a larger percentage drop in volume compared to the
24.7 per cent slump in August
, according to data released by the National Bureau of Statistics (NBS) on Tuesday. October saw the largest single-month decrease since records began in 1997.
October's chip output was also lower than the 25.9 billion units produced in April, when
citywide Covid-19 lockdowns
disrupted manufacturing activities in Shanghai and other mainland production hubs. China's total IC output for the first 10 months of 2022 reached 267.5 billion units, down 12.3 per cent from the same period last year, NBS data showed.
This fall in monthly semiconductor production echoed the state of factory activity across the country because of weak demand, as the official manufacturing purchasing managers' index
fell to 49.2 in October
, from
50.1 in September
, according to NBS data. The 50-mark separates growth from contraction on a monthly basis.

Semiconductor Manufacturing International Corp
(SMIC), mainland China's top contract chip maker, last week warned that weaker demand for consumer electronics products is expected to weigh on its business outlook through the first half of 2023.
Some customers, according to SMIC, also needed time to interpret the latest US export control rules. "According to a preliminary interpretation, the new rules have an adverse impact on our production and operation," the company said in its third-quarter results announcement.
Meanwhile,
China's chip imports shrank by 13.2 per cent
to 458 billion units in the first 10 months of the year, down from the 527.9 billion in the same period last year, according to data released by the General Administration of Customs last week.
That decline in volume has come amid fresh import controls from Washington in early October and coincided with a global downturn in the semiconductor industry, as it moved from contending with a
chip shortage
to a glut.