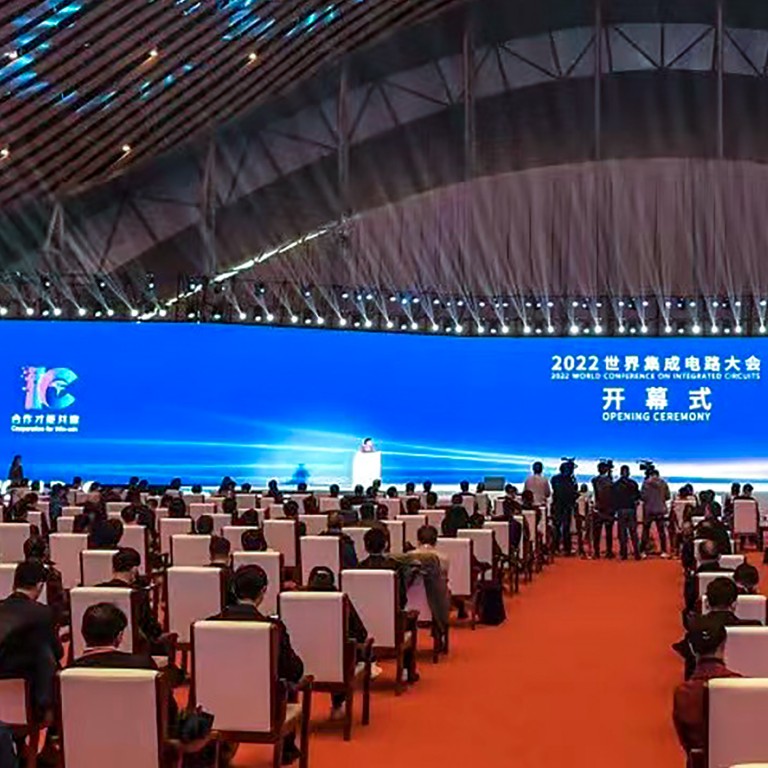 Tech war: Chinese chip maker CXMT warns of harm arising from anti-globalisation sentiment to semiconductor industry innovation
CXMT chief executive Zhu Yiming sees anti-globalisation hurting the capability of semiconductor companies to pursue innovation
US export controls are 'having a more chilling impact on the industry than expected', according to the Semiconductor Industry Association
ChangXin Memory Technologies
(CXMT), one of China's top memory chip makers, has warned that rising anti-globalisation sentiment is harmful to innovation in the global
semiconductor
industry, the company's chief executive said.
"The development of the integrated circuit [IC] industry must adhere to the general direction of marketisation," Zhu Yiming, chairman and chief executive of CXMT, said on Thursday in his presentation at the
2022 Global Conference on Integrated Circuits
in Hefei, capital of eastern Anhui province. The three-day conference concludes this Friday.
"Anti-globalisation will harm the capability and speed of innovation in the integrated circuit industry chain," Zhu said. "[We] hope that semiconductor industry players can continue to promote cooperation [across supply chains worldwide] with a more open attitude."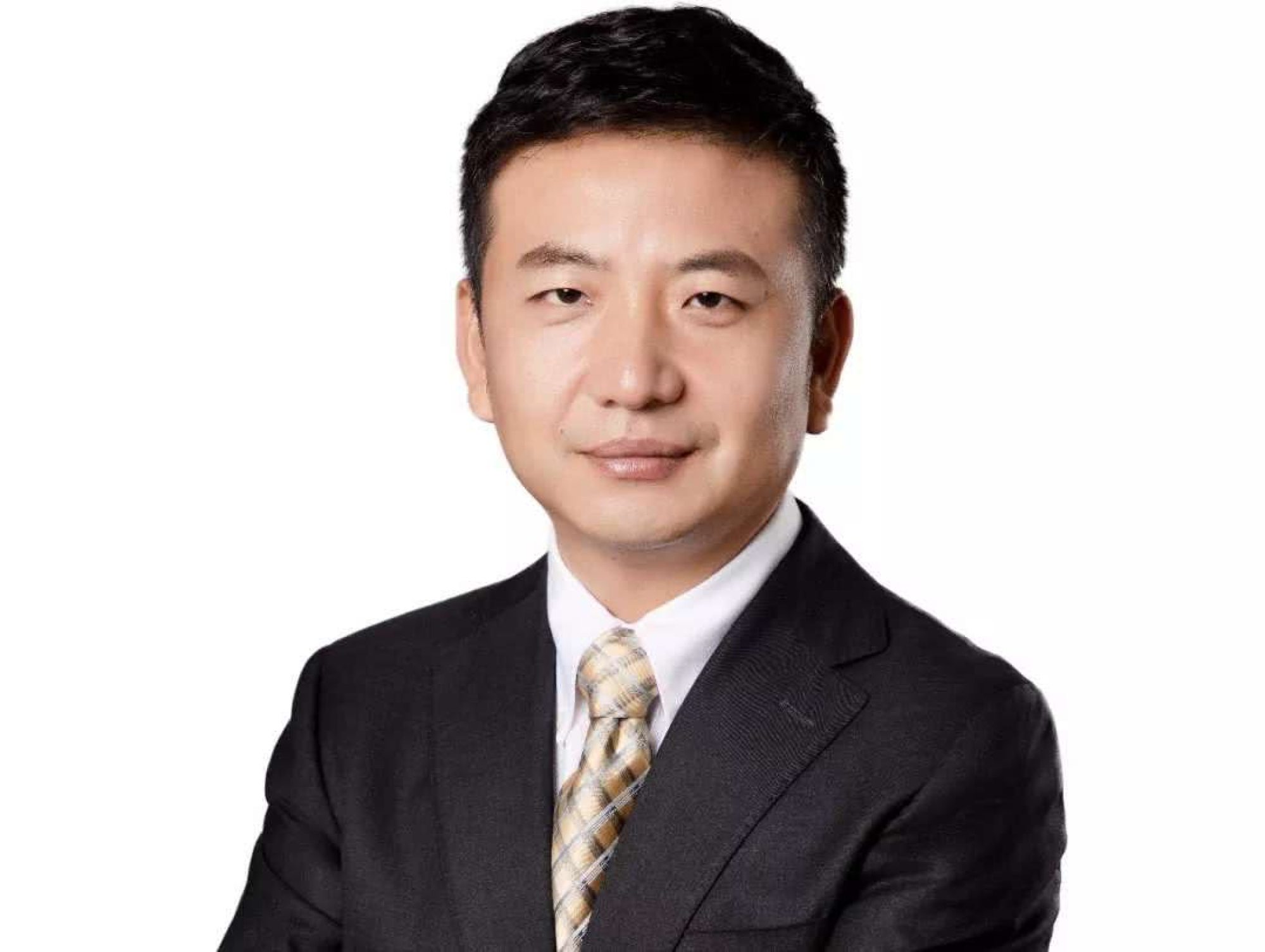 "Not a single country, either in terms of supply chain or market size, is enough to support the huge investment [needed] in the integrated circuit industry," Zhu said.
Hefei-based CXMT and
Yangtze Memory Technologies Co
, headquartered in the central city of Wuhan, are the country's two leading manufacturers of memory chips. Both companies are also among the mainland chip makers targeted by the latest US export controls.
The
Bureau of Industry and Security
, an agency under the US Department of Commerce, on October 7 implemented updates that further restrict China's ability to obtain advanced computing chips, develop and maintain supercomputers, and manufacture advanced semiconductors used in military applications, including weapons of mass destruction.
The updates add new licence requirements for items destined to arrive at Chinese chip foundries, which will face a "presumption of denial". By comparison, mainland chip fabrication facilities owned by multinationals will be decided on a case-by-case basis.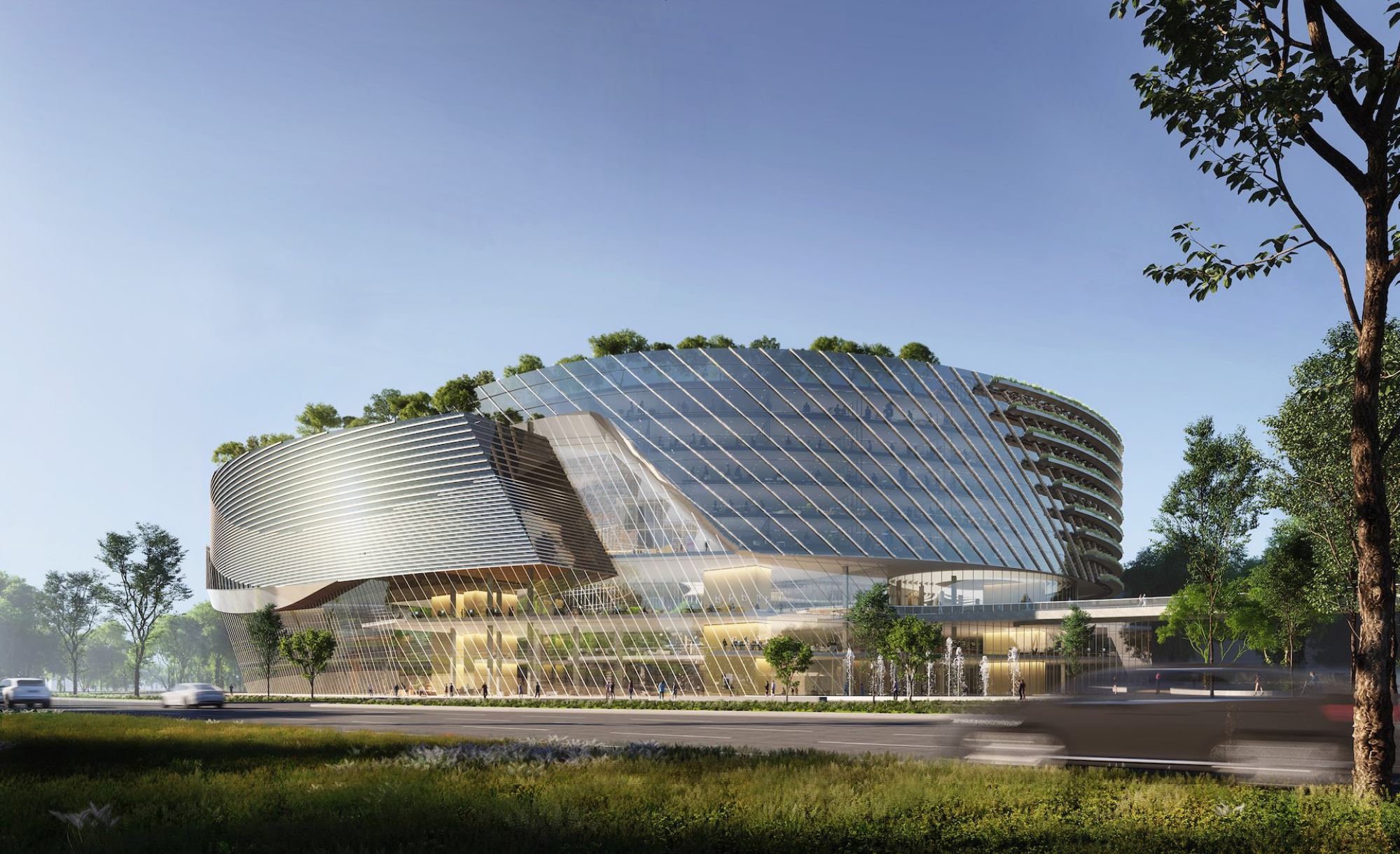 The relevant thresholds include
: logic chips of 16-nanometre, 14nm, or below; dynamic random access memory chips of 18nm half-pitch or less; and NAND flash memory chips with 128 layers or more.
That move followed the Biden administration's enactment of the
Chips and Science Act
in August to boost America's production of integrated circuits.
Zhu's remarks echoed that of
John Neuffer
, president and chief executive of the Semiconductor Industry Association in Washington, who said at the conference that US export controls are having a more chilling impact on the industry than expected.
Neuffer said the latest export rules came as a surprise to the semiconductor industry and created "pain" for many firms across the supply chains in China and the US. He added that US companies have projected billions of dollars in potential financial losses over the next 12 months.
"These tensions have created significant risks for our industry," Neuffer said. "It is simply not great for business that the world's two largest economic players have so many unresolved issues."
He asserted the industry's belief that "not all chips pose a national security risk" and that "any export control regime should be as targeted as possible to avoid unintended consequences and supply chain disruptions".
Other senior executives from major US chip companies, meanwhile, played up continued business opportunities in China, the world's largest semiconductor market, but without pointing out the impact of US trade curbs.
"AMD sees huge demand for computing power in the future," said Spencer Pan, the president of
Advanced Micro Devices
' Greater China operations.
The company is betting on chips for high-performance and adaptive computing, Pan said, without mentioning specific applications in the mainland market.
Cristiano Amon, president and chief executive of
Qualcomm
, said semiconductor technology will play a bigger role in building a more sustainable future, despite current market challenges.
Citing third-party data, Amon said at the conference that China's roll-out of
5G technology
has directly driven a total of 1.3 trillion yuan (US$184 billion) of economic output in 2021.