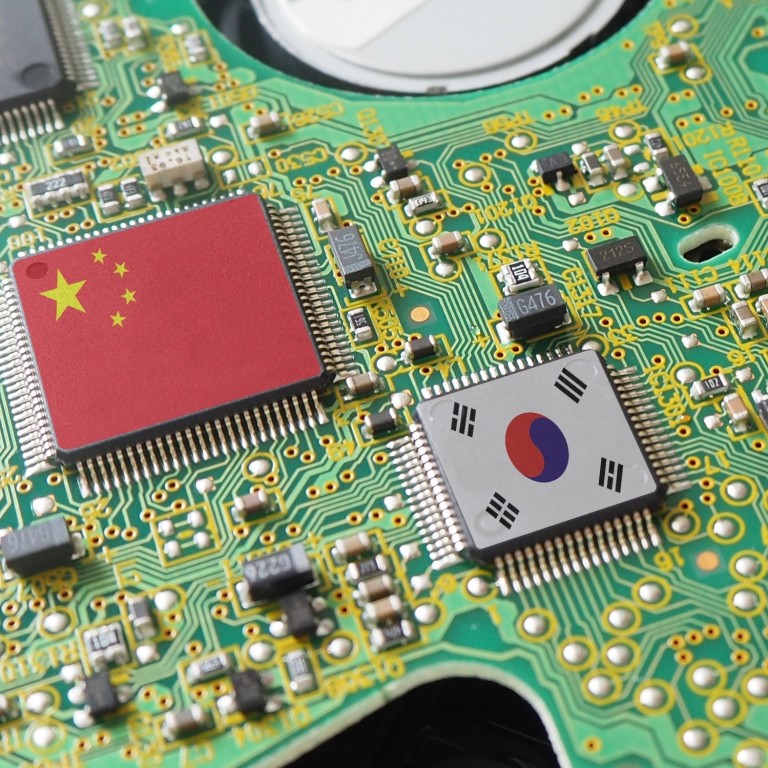 Tech war: China appoints new president at state chip fund as Beijing ramps up semiconductor push: report
Zhang Xin has been tapped as the new president of the China Integrated Circuit Industry Investment Fund Co, also known as the Big Fund: report
Zhang's reported appointment comes after Ding Wenwu, former president of the fund, was put under an anti-corruption investigation on July 30
China's state-backed semiconductor investment fund, a key institution in Beijing's drive for greater self-sufficiency in semiconductors, has named a new president as Beijing ramps up its support for the industry amid tough US trade sanctions.
Zhang Xin, a former senior inspector at the Chinese Ministry of Industry and Information Technology, has been tapped as the new president of the China Integrated Circuit Industry Investment Fund Co, also known as the Big Fund, according to a report last week by media outlet Caixin, citing anonymous sources.
The fund, which is the main channel for state support of the chips sector and which raised 138.7 billion yuan (US$20.1 billion) in 2014 and another round of 204.1 billion yuan in 2019, has in the past year been rocked by corruption scandals with several senior executives put under probes by authorities for "suspected serious violations of the law".
However, the anti-corruption probes have not stopped the flow of funds into China's favoured projects. For example, the country's top memory chip maker Yangtze Memory Technologies Co (YMTC), which was added to a US trade blacklist last year, recently received a US$7.1 billion capital boost from state-backed investors, including the Big Fund.
Zhang's reported appointment comes after Ding Wenwu, the former president of the fund, was put under an anti-corruption investigation on July 30, 2022.
Meanwhile Lu Jun, a former banker and chief executive at Sino IC Capital, the sole management entity of the Big Fund, was expelled from the Chinese Communist Party in January and is expected to stand trial after his case was transferred to the public prosecutor, according to a statement by the Party's disciplinary watchdog in January.
If confirmed, Zhang's appointment will mark the first senior personnel change since the onset of corruption investigations last year, and could signal the start of a new chapter for state investment in the chips sector.
Zhang's name was added to the board of the Big Fund last Friday with Li Guohua and Xu Yanghua. Ding Wenwu was removed from the board list on the same day, according to Chinese business registry records site Qichacha. The Big Fund now has a total of 14 directors on the board.
China's top leadership has amplified calls for greater self-sufficiency in semiconductor technology amid the imposition of tighter US export controls on national security grounds in recent months.
Meanwhile, Beijing has accused the US of flouting global trade rules and has called on countries such as South Korea and the Netherlands to maintain close trading ties.
China has encouraged more domestic procurement over the past three years, with an industry-wide goal of using about 70 per cent of locally-supplied chip manufacturing equipment in value terms.
However, China still depends on imported tools and materials for more advanced chip production and this is unlikely to change in the short term.
Zhang was previously a senior inspector at the Ministry of Industry and Information Technology, according to public records. He has also been active in the chip industry, visiting a third-generation semiconductor production line in Beijing in February, according to a statement from China Electronics Technology Group.