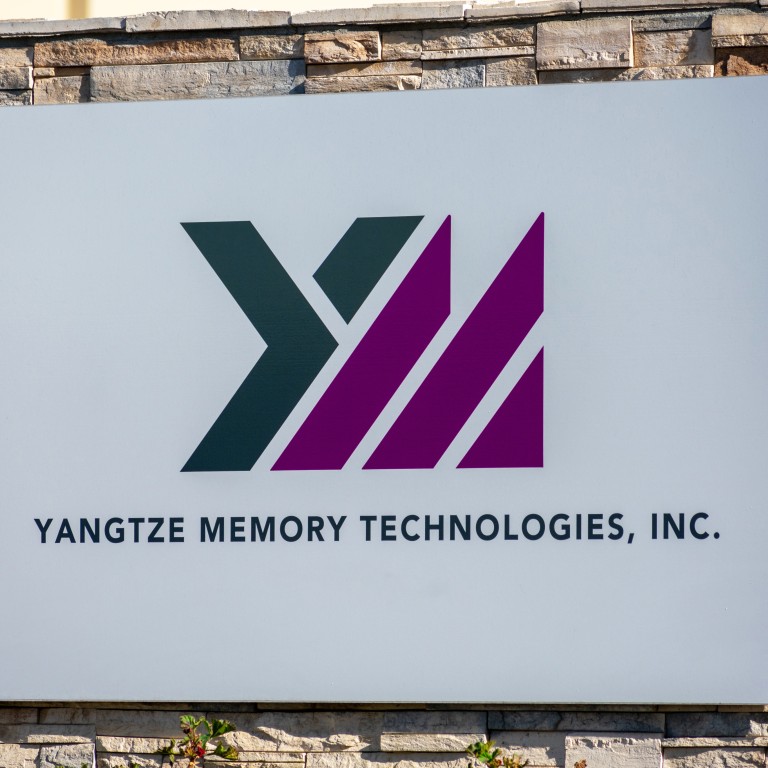 Exclusive

|
Tech war: China's top memory chip maker YMTC forges closer ties with domestic supplier to replace US parts, sources say
The company is working with Chinese suppliers to make replacements for parts made by US firm Lam Research, according to two sources
YMTC's localisation efforts are a life-or-death matter, one person says, after a US$7 billion capital boost from state-backed investors earlier this year
China's top memory chip maker Yangtze Memory Technologies Corp (YMTC) is forging closer ties with domestic tool suppliers in an urgent bid to replace US components in its manufacturing equipment, according to two people familiar with the matter.
The Wuhan-based company has recently intensified discussions and cooperation with Chinese semiconductor equipment makers, including a major Beijing-based company, to develop and produce replacements for crucial parts widely used in its equipment made by US firm Lam Research, according to the sources, who declined to be identified because of the sensitivity of the issue.
Lam Research suspended supply of equipment and services to mainland China-based clients after Washington issued a new round of export controls in October 2022, targeting the Chinese semiconductor industry.
Many semiconductor equipment parts require regular maintenance and replacement. Among the many components needed to be replaced at YMTC are electrostatic chucks. These are tools used for holding thin slices of semiconductors, known as wafers, in various chip-making processes such as etching and chemical vapour deposition.
YMTC declined to comment on Tuesday.
Chen Nanxiang, chairman of YMTC, said in June this year that the global chip sector was facing
turbulence because of rising geopolitical tensions
. He suggested that any suppliers that were unable to ensure delivery or normal operation of their equipment should "buy back" those tools from clients, in a clear jab at American providers.
US trade restrictions limiting China's access to advanced chip-making machinery have prompted Chinese businesses along the semiconductor supply chain to collaborate more closely with each other and reduce reliance on American technologies.
In a recent example, Chinese telecoms giant Huawei Technologies has used a 7-nanometre chip in its Mate 60 Pro smartphone made by China's largest foundry, Shanghai-based Semiconductor Manufacturing International Corp, which achieved the
technological breakthrough despite US sanctions
, according to a teardown report by Canadian research firm TechInsights.
However, YMTC's rise as a key player in the international memory chip market was disrupted last October when updated US trade rules barred not only China-bound exports of chipmaking equipment, but also US persons from providing maintenance services in the country.
After being added to a US trade blacklist in December, YMTC delayed the construction of a second wafer fab in Wuhan and slashed equipment orders. The company regained its footing in March when it received a
US$7 billion capital boost
from state-backed investors, including the
Big Fund
, to keep producing Chinese memory chips without support from American suppliers.
Flushed with state funds, YMTC is now pouring money into localising the production of components that have long been sourced overseas, as well as finding non-US foreign companies to maintain its hardware, according to one of the sources.
Failure to localise could threaten YMTC's viability, as its production yields would be gradually undermined by a lack of tool maintenance and replacement parts, that person added.