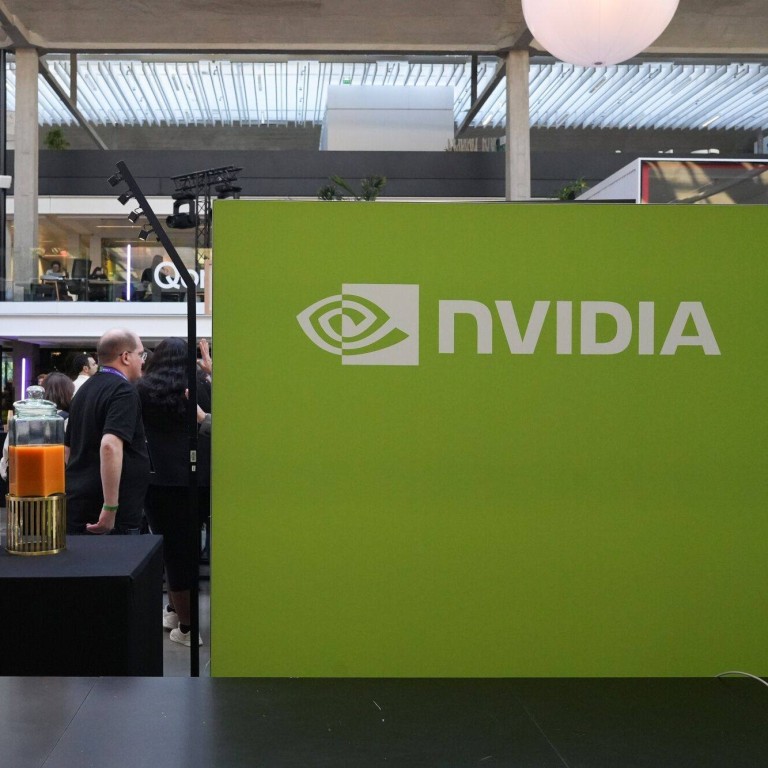 Nvidia removes popular 4090 video gaming card from its China website, stirring supply concerns
The sought-after 4090 graphic card has disappeared from the company's GeForce RTX 40 series official introduction webpage
Many restricted Nvidia GPUs, including the 4090, are still available via unofficial channels, according to a price list shown to the Post
Nvidia has removed information about its RTX 4090 gaming card, one of the most popular among video game players, from its official Chinese website, raising supply concerns among local users.
Nvidia did not provide a reason for the change. The sought-after 4090 graphic card has disappeared from the company's GeForce RTX 40 series Chinese introduction webpage, with only the 4080, 4070 and 4060 cards still available for Chinese buyers.
The supply of the 4090 in China has been tight due to its performance in graphics processing applications, and there was concern that it might be withdrawn after the US updated its export controls last month, setting a higher bar for China-bound exports of advanced graphics processing chips (GPUs).
Several of Nvidia's major hardware partners on the Chinese mainland – including AsusTek Computer, Micro-Star International and Shenzhen-based Colorful Technology – have also pulled stock of RTX 4090 cards from their respective online stores on
Taobao
and JD.com, which added to consumer anxiety over local availability of the product. Taobao is a unit of
Alibaba Group Holding
, which owns the South China Morning Post.
Despite the looming ban, the RTX 4090 is available via e-commerce retailers and black market distributors. One merchant on JD.com was offering the card at 22,894 yuan (US$3,194) on Monday. Many restricted Nvidia GPUs, including the 4090, are also still available via unofficial channels, according to a price lists shown to the Post by a Shanghai-based scalper of Nvidia cards.
In its October export updates, the US made provisions to minimise the impact on the consumer market by allowing exceptions for certain artificial intelligence-capable, consumer-grade chips.
The 4090 and RTX 6000, which were not designed or marketed as data centre GPUs but had a total processing performance above the 4800 threshold, should have qualified for the exception. However, both are now listed alongside a slew of banned data centre GPUs such as the Nvidia H100, A100, H800 and A800, according to a document from a Beijing-based Nvidia distributor viewed by the Post.
Nvidia declined to comment on Monday when reached by the Post.
In China, the 4090 is more than just a gaming card. For example, it can help autonomous driving companies run "perceptual functions" on self-driving cars, according to an engineer at Autra Technology, a developer of L4-level self-driving trucks, which can operate without a driver's active intervention.
Still, most of the concerns in China centre around restrictions on Nvidia's data centre chips, as evidenced by the surging prices, which have increased by up to 40 per cent for the H800 and A800 compared to a month ago, according to a sales manager at a Beijing-based Nvidia distributor.
Nvidia has already developed three new data centre GPUs for Chinese customers after two earlier chips it designed for them were banned last month,
the Post reported previously.
But the first shipment is not expected to be delivered until the end of December.