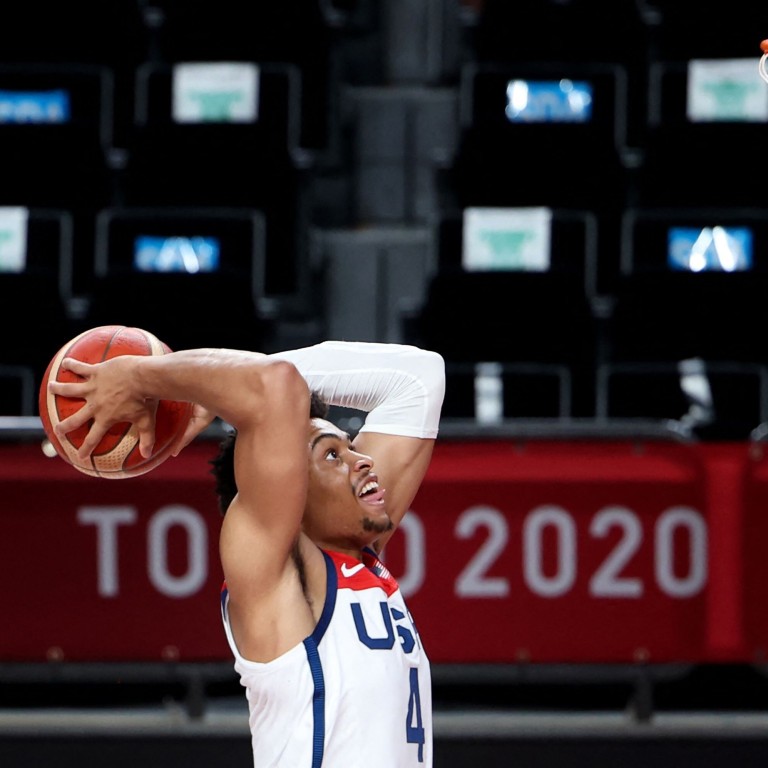 Tokyo Olympics: USA men's basketball team destroys Iran following shock loss to France, but it is enough to silence critics moving forward?
The high-profile team bounces back with a 120-66 win over Iran in their second group game of Tokyo 2020, but will criticism remains stateside?
The squad lost its opening match to France, which spurred the American media to hit a few alarm bells for the team
Follow our live coverage of day five of the Tokyo Olympics here
The USA men's basketball team laid a thrashing on the Iranians in group play 120-66, however, will it be enough to silence the growing criticism back home against the squad heading forward at
Tokyo 2020
?
Damian Lillard dropped 21 points, remarkably all from three pointers, to lead six USA players who all got into double digits in terms of points. Kevin Durant had 10 points while Devin Booker had 16.
After losing 83-76 in their opening game to France, the USA had to beat Iran to ensure they will go through to the quarter final stage. Next up for the Americans is the Czech Republic Saturday, July 31 at 8pm in their final pool game.
Lillard scored 11 points the previous game, and caught fire against the Iranians, scoring six three pointers in the first half, which ended with the USA leading 60-30.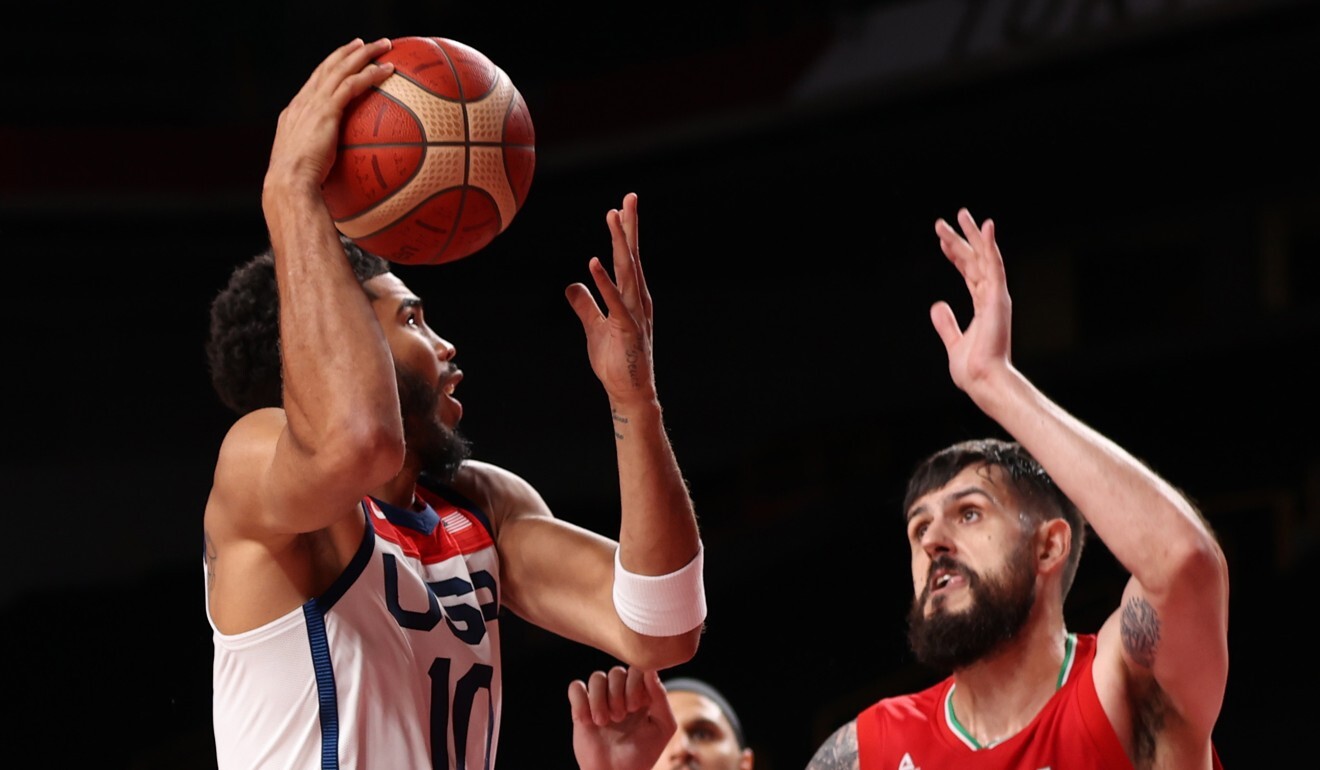 ESPN analyst and sports commentator Stephen A. Smith was quick to rip into Team USA's disappointing 83-76 loss to France in its Olympic opener on Monday.
"Now I'm getting concerned," Smith said in a comment on ESPN's official Instagram account. "Although this loss is the one that counts, it's still three losses in their last four games. What the h*** is going on?"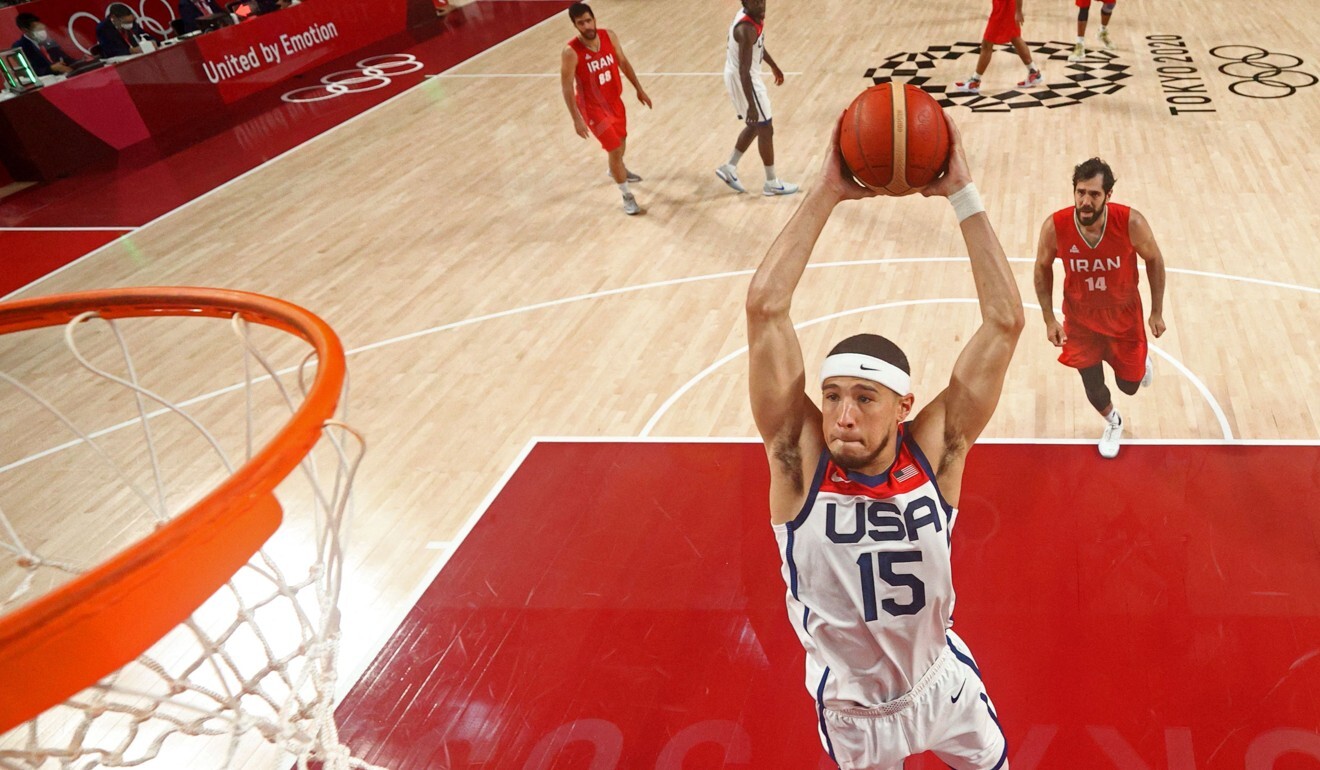 ESPN sports writer Brian Windhorst also chimed in, saying Team USA has "no excuse" for their inconsistent performance and were simply "flat-out outplayed" in the upset.
The loss to France was USA's first loss since 2004, snapping a 25-game Olympic winning streak after they fell to Argentina in the semi-finals of the Athens Olympics en route to a bronze medal. It was only the third time in Olympic history the team did not qualify for gold contention.
With multiple NBA veterans having dropped out of the roster, Team USA headlined a much younger roster during the 2004 Olympics. Led by NBA superstars Allen Iverson and Tim Duncan, the team featured budding stars and future Olympic building blocks LeBron James, Carmelo Anthony and Dwyane Wade, but the inexperienced squad had six players aged 22 or younger.