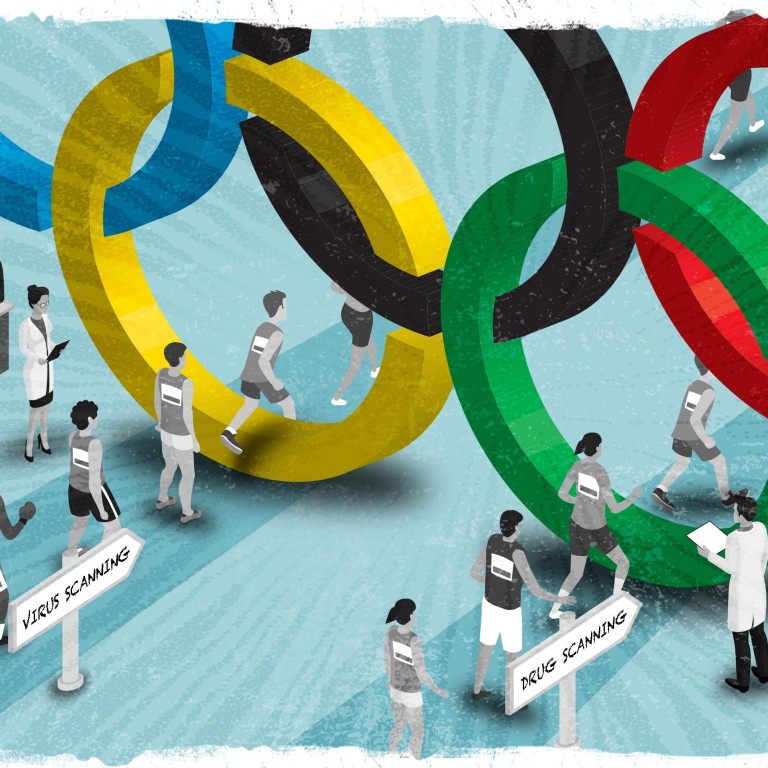 Tokyo Olympics: Covid-19 restrictions a headache as dope testers remain on high alert to catch drug cheats
Benjamin Cohen, of the International Testing Agency, says his team members need good access to athletes to ensure an efficient anti-doping programme in Tokyo
The IOC is hoping to avoid the embarrassment of five years ago when 111 Russian athletes were barred from the Rio Games
The concept of testing athletes at the Olympics has taken on a whole new meaning for these Tokyo Games. While the Covid-19 pandemic has focused attention on daily coronavirus testing for each of the 11,000 athletes expected to descend on the Japanese capital, the International Olympic Committee (IOC) and its partners will also be fully armed to carry out a more traditional testing routine – to catch doping cheats.
Since Ben Johnson's sensational positive test for the anabolic steroid stanozolol after the 1988 Seoul Olympics men's 100m final, the IOC and anti-doping agencies have been in a fierce tit-for-tat battle with cheaters who continually produce new performance-enhancing substances designed to evade even the most sophisticated of testing methods.
The most recent scandal was when 111 of 389 Russian athletes due to take part in the 2016 Rio Olympics received bans after an investigation into state-sponsored doping overseen by the Russian Anti-Doping Agency (Rusada) and covered up at government level.
That bad news was compounded when the World Anti-Doping Agency (Wada)
shut down the Rio testing lab
because it did not meet international standards. The facility was upgraded and reopened soon before the opening ceremony, but the damage to its reputation had been done.
The fallout from what was effectively orchestrated drug abuse and the failure of the system to root the problem out was felt throughout the Olympic movement and Benjamin Cohen, director general of the International Testing Agency (ITA), says it is the aim of his organisation to make sure that
Tokyo 2020
is not tarnished by a similar scandal. He admitted, though, that the
Covid-19 pandemic
has not made the job any easier.
"The coronavirus is causing us headaches," Cohen told the Post. "Right now, we are still not 100 per cent sure how things are going to work in Tokyo. The organisers want to create 'bubbles' to protect the athletes at the Olympic Village and so on, but that is difficult for us because we need to be in touch with the athletes, the heads of their national delegations, their medical teams to do our job, but at the same time protect the health of our staff."
With less than seven weeks to go before the opening ceremony at the new National Stadium in Tokyo on July 23, concerns have also been raised over the relative slowdown in drug testing around the world since the pandemic began its inexorable spread. During the first three months of 2021, 52,416 tests were conducted on athletes, according to Wada, a sharp decline from the 68,291 tests in the first three months of 2019, the last full year of sporting events before the virus forced many to be cancelled.
Cohen points out, however, that the total number of tests was largely influenced by fewer in-competition checks as events were called off. The number of out-of-competition tests, when anti-doping officials pay unannounced visits on athletes to obtain a sample, is keeping pace with the 2019 figures.
"We have been able to ramp up the out-of-competition testing very quickly after what was effectively a dead month in April 2020," he said. "By the end of the year, we were back to around 95 per cent of out-of-competition testing and today we're back at the level of 2019."
The ITA expects to carry out around 5,000 drug tests at the
Tokyo Olympics
and, significantly, has a wider remit and powers than could be deployed by monitors at previous Games – a direct consequence of what happened in Rio five years ago.
A not-for-profit foundation based in the Swiss city of Lausanne, the ITA is partnered with Wada and the IOC – under the slogan "Keeping sport real" – and manages anti-doping programmes independent of other sporting or political powers.
The elders of the Olympic movement recognised that there was a need to have an independent supervisory body to ensure drug cheats were not slipping through the cracks and able to compete. Russia's violations were first laid out in a documentary on German television in December 2014, comparing the situation to widespread abuses in East Germany.
A Wada report led the International Association of Athletics Federations to suspend Russia from all track and field events. Subsequent investigations by Wada and the UK anti-doping agency were met with intimidation by Russian security services, but the director of a Russian laboratory came clean in an interview with The New York Times about the scale of doping among Moscow's elite athletes who took part in the 2014 Winter Olympics in Sochi.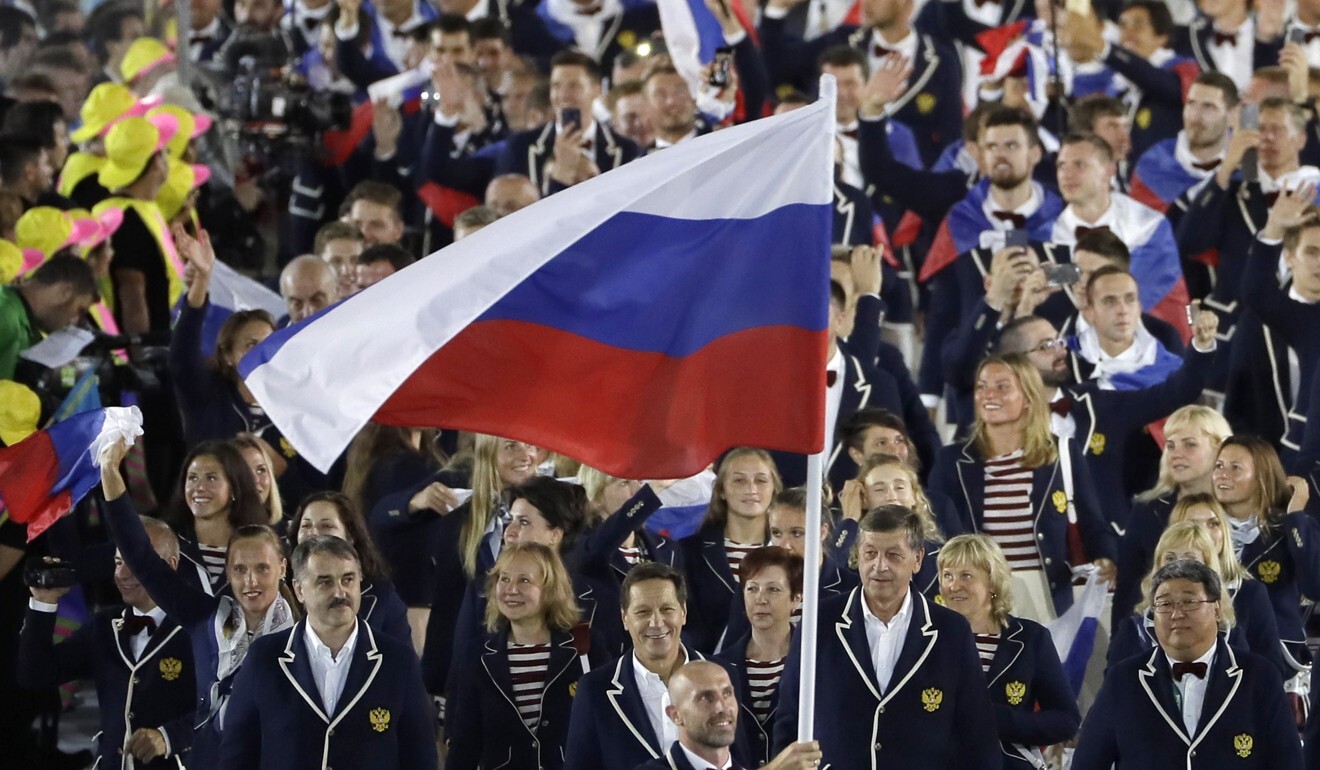 ITA is designed to avoid conflicts of interest surrounding a national anti-doping agency testing its own country's athletes and to subject all competitors in international events to an independent testing regime.
Five years on from a low point in the Olympic story, Cohen is under no illusions that the cheats are still attempting to prosper and will have devised some new tactics to avoid getting caught. "What we are seeing is that those who dope – and it's a very small minority – try to get around the system because they know how it works, its weaknesses," he said.
One way of doing that is to avoid a test, with athletes given three "strikes" for failing to respond to a request for a sample. Omar Craddock, the US triple jumper, received a 20-month ban on May 15 for missing three tests in a year and will consequently miss the Olympics, even though his lawyers argued at a tribunal that he had been in a "preoccupied mental state" during the testing period.
Technology may be assisting the cheats as well, with micro-doses of performance-enhancing drugs more difficult to detect in athletes' samples, while new substances or masking agents are constantly being developed. The ITA's solution is the decision to store samples for up to 10 years, which will give its scientists the chance to "catch up" in years to come and deliver retroactive punishment, Cohen said.
The agency is also being aggressively proactive in its approach and is "gathering and looking at millions of data points" for athletes, then using that information to conduct risk assessments for individual competitors, identifying individuals, national delegations and sports that are more at risk of doping. Athletes who show a rapid rise in their performance in the months leading up to the Games tend to raise red flags, he said, while nations with a history of drug abuse in the past come in for added scrutiny.
The ITA has also ranked Olympic sports into four categories, from high to low risk, and will be focusing its resources on those at the upper end of the spectrum. These tend to be sports that require higher levels of power and endurance, such as track and field disciplines, weightlifting, wrestling, triathlon and cycling.
At the other end of the scale, competitors in the archery and shooting events, for example, are unlikely to be tested as frequently, although there is still what is referred to as the "podium rule", meaning that anyone who wins a medal undergoes a test.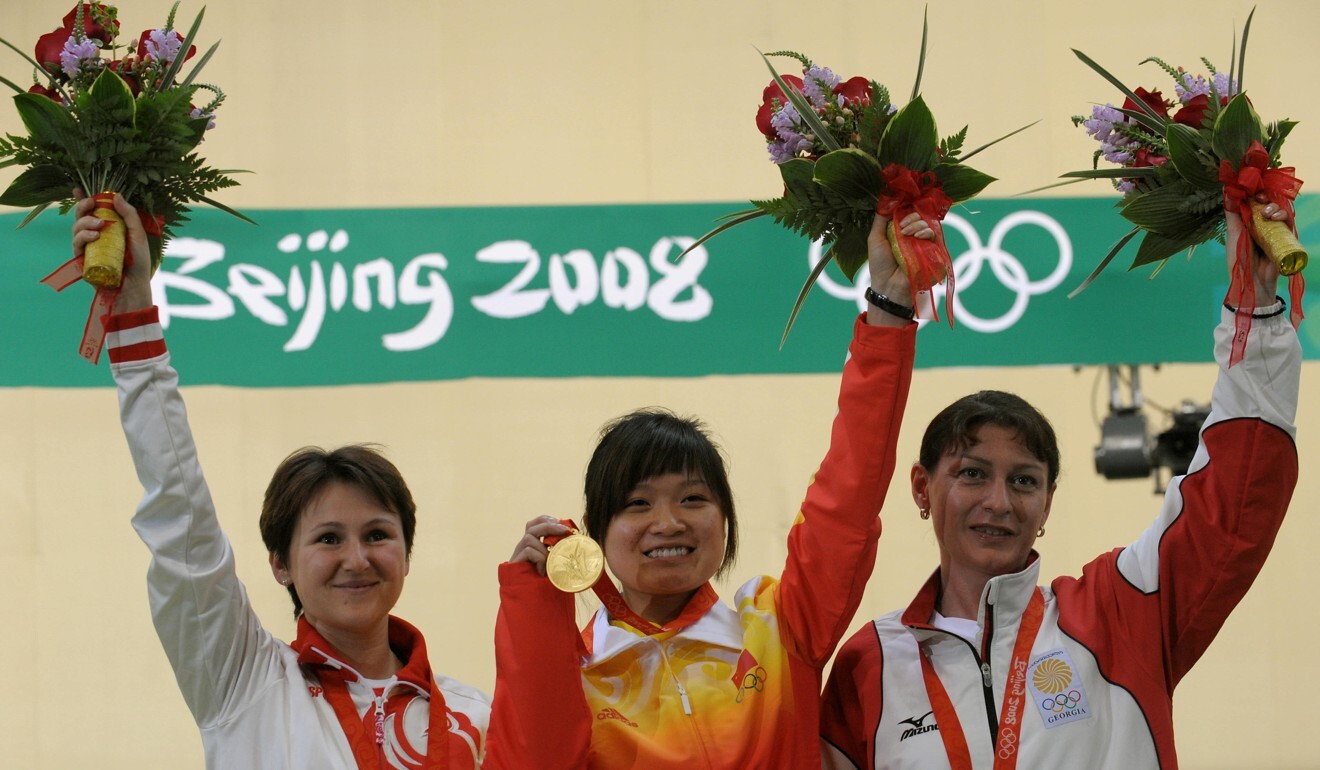 Despite the highly visible presence of ITA at the Games, Wada will still be active in Tokyo and in late May unveiled the personnel that will make up its Independent Observer programme. Under the scheme, first implemented in Sydney in 2000, in-house and external specialists in anti-doping efforts will be observing all aspects of the testing and monitoring process, from the selection of competitors for testing to the chain of custody and sample analysis.
Eight experts will be on hand for the Olympics and five at the Paralympics, said Wada director general Olivier Niggli, who added that the programme had made important improvements in how "anti-doping is delivered during major events – all aimed at providing robust protections for athletes".
Wada will also be trialling what it describes as a "game-changing drug test" that will complement all the other approaches to dealing with the problem.
Known as dried blood spot testing, small samples are collected from a drop of blood from a pricked finger and blotted on to an absorbent card. The simplicity of the system means that more athletes can be targeted and more tests carried out. The system will be tested and evaluated in Tokyo, but Wada hopes to have the technique in routine use by the time the Beijing Winter Olympic Games and Paralympics open in Beijing in February next year.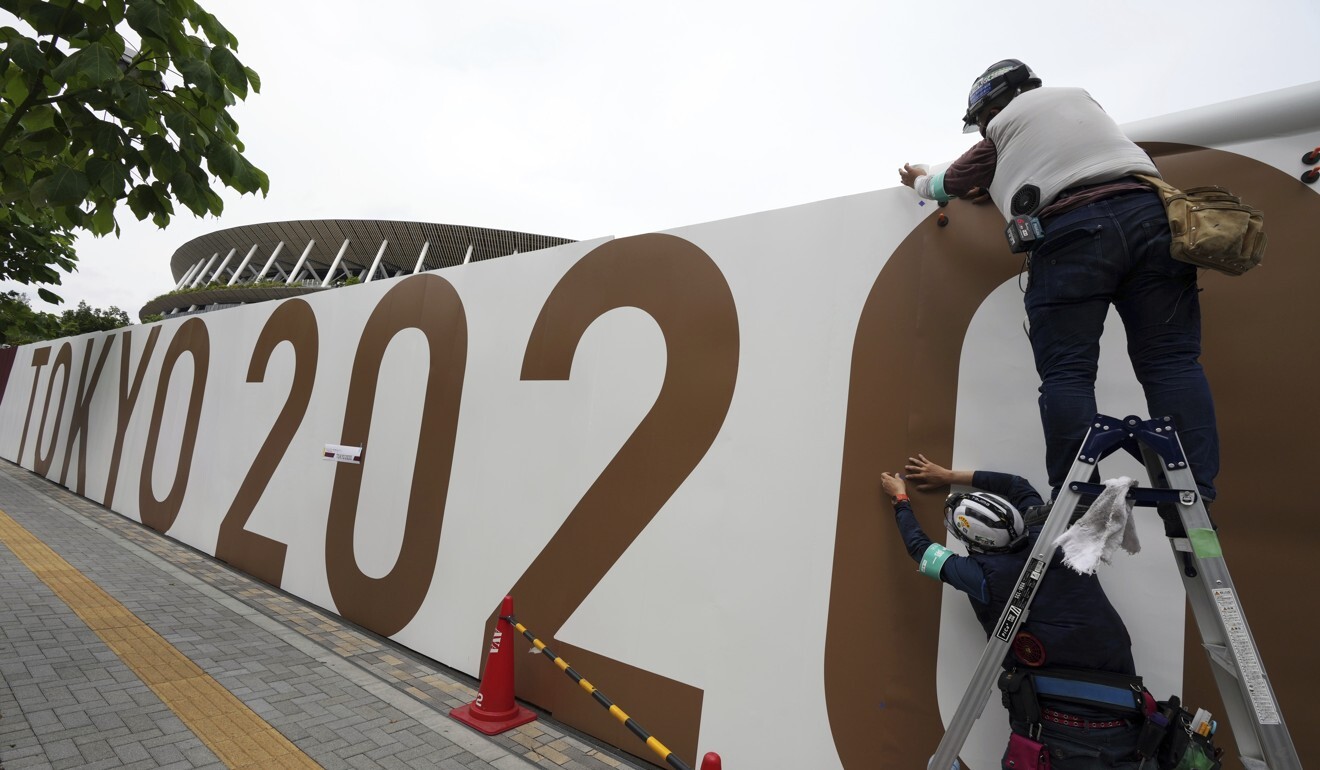 Another new initiative – and one that has already paid dividends – is the ITA's Reveal programme.
"Reveal is 100 per cent anonymous and allows anyone in sport to tell us of anti-doping rule violations," Cohen said. "The Russian doping scandal came out because the former laboratory director and an athlete blew the whistle on what was going on, and that highlighted the need for better intelligence and a way for people in sport to speak out."
The system permits anyone supplying information to remain anonymous, with all communications carried out online, an important consideration given that some in sport "fear for their safety if they speak out", Cohen added.
Introduced in January, whistle-blowers are also offered advice and legal help, if they request it, with Cohen confirming that the ITA is presently examining 12 reports of violations in different sports. He declined to provide further details on the grounds that the investigations are still continuing, but action in at least some of the cases is imminent, Cohen said.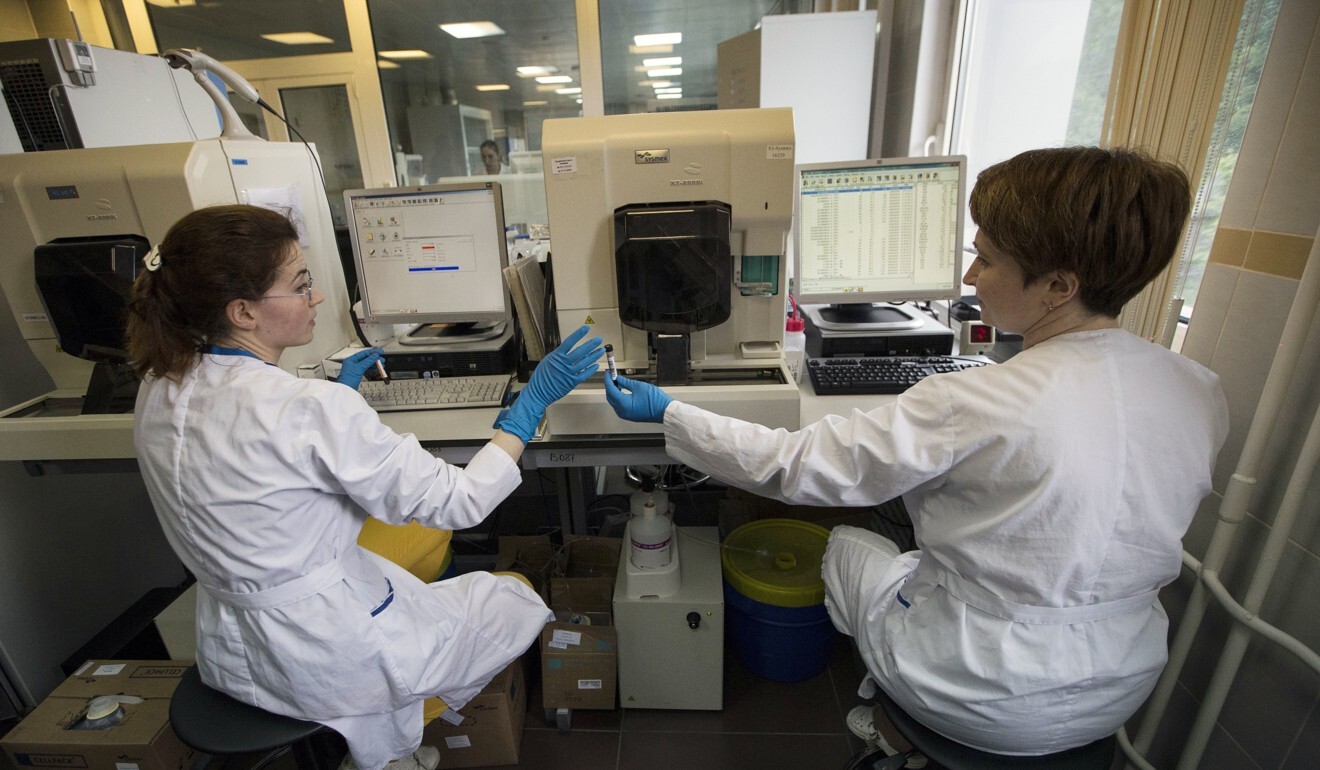 One piece of good news for Cohen and the 25-strong team that he plans to deploy in Tokyo is that there is no evidence that any of the vaccines that have been developed and administered to date are having any impact on testing for banned drugs, with no increase in false-positive or false-negative returns from anyone who has had a vaccine. Manufacturers of the vaccines have also provided the ITA with the details of what is in the drugs and confirmed that none of the ingredients are banned.
Cohen said the global sporting community learned some hard lessons as a result of the Rio Games.
"A lot of recommendations came out of that and we have learned," he said. "Changes have been made, new measures put in place and we will try very hard not to make the same mistakes again, but to consistently improve."
That task is a major one. In the 2000 Games in Sydney, 15 athletes failed tests during the competition or were stripped of their awards after follow-up tests came back positive. That figure rose to 35 cases in Athens in 2004, 79 individuals in Beijing four years later and then 124 in London in 2012. Just eight athletes were caught out in testing during the Rio Games, but 111 Russians were banned before the opening ceremony and the ITA has yet to start the comprehensive retesting of samples that it presently has in storage. That figure, it seems safe to assume, will climb.
This article appeared in the South China Morning Post print edition as: Testing the limits