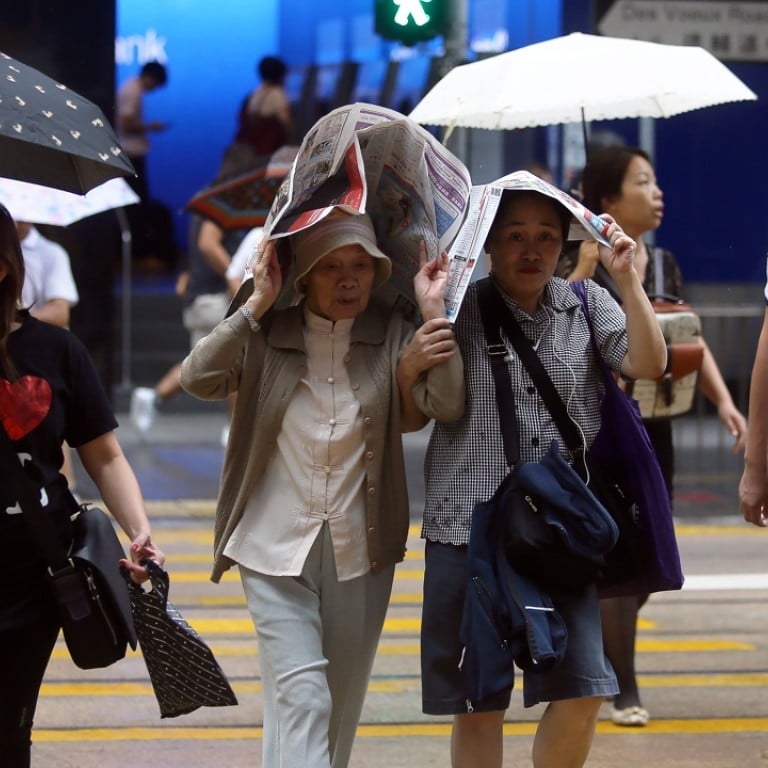 Hong Kong soaked with more than a month's rain in a day
Dry November gives way to unusual December soaking, as Hong Kong gets drenched with a month's worth of rainfall on Wednesday
If you thought it was unusually wet on Wednesday, you weren't wrong — a month's worth of rain was dumped onto Hong Kong in less than 24 hours.
Hongkongers can expect more unusual weather to hit the city in the coming week as are temperatures expected to rise then plunge again.
According to the Hong Kong Observatory, 44.6mm of rain fell over the city on December 9th, almost double the 26.8mm average of monthly rainfall measurements since 1981.
The downpour was spread evenly across Hong Kong, sending locals scurrying for umbrellas and raincoats from Stanley to the New Territories.
The December soaking came after an unusually dry and warm November, which saw only about half of the average rainfall across the city.
But the Observatory didn't consider the December weather uncommon, according to a spokesman.
"The rainfall was caused an upper air disturbance, which spread across our territory yesterday… but it's not uncommon in December to have such rainfall," he said.
If you were planning a garden party over the weekend, don't bring a frisbee — it will be cloudy with rain patches over Saturday and Sunday.
Temperatures should continue to rise over the coming week, according to the Observatory's forecast, before plunging again on Wednesday week as low as 13 degrees.
The Observatory said the cool change would come from a cold front which would roll over southern China towards the middle of next week.