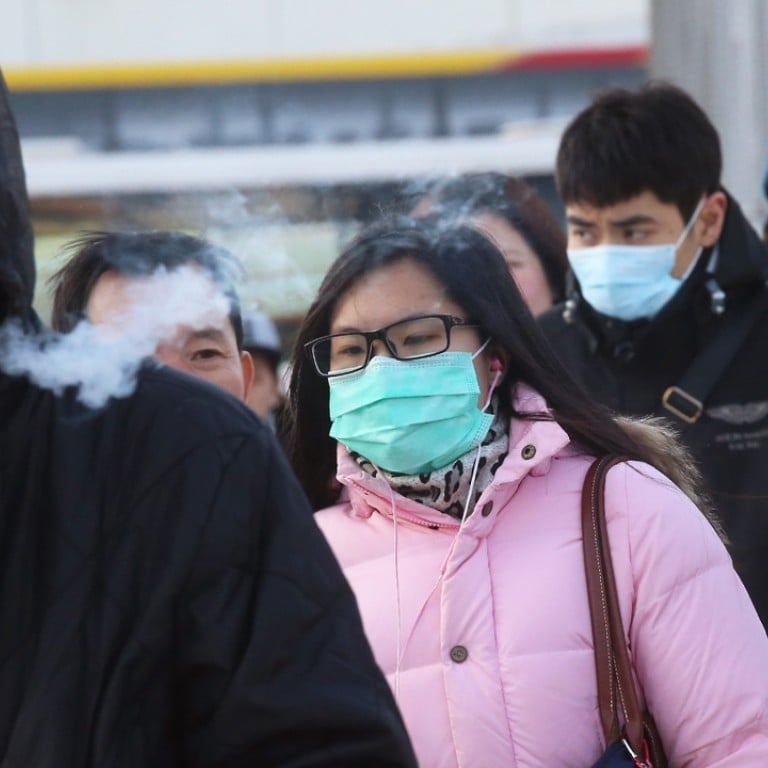 Freeze frame! Images of Hong Kong's chilling return to work on Monday, inside the polar vortex
Beanies, puffer jackets, gloves and sensible shoes are the order of the day – while some hardy types don their swimming trunks and dive right in to record-breaking cold weather in tropical, humid Hong Kong
People donning thick clothes as they queue for buses on the way to work; kindergarten and primary school children were suspended on the coldest Monday in the city.
Hong Kong's cold snap brought the coldest temperatures on record in nearly six decades, with the Hong Kong Observatory confirming temperatures for many parts of the city were around three to four degrees on Monday morning, with those on the ground several degrees lower.
Monday's weather was expected to be fine and very dry, with humidity dropping to between 40 and 70 per cent. The chilly weather is expected to continue until Wednesday, as the cold surge brought on by the
polar vortex continues
to affect Hong Kong.
Additional Reporting by Laurence Chu, Allen Au-yeung and Lai Ying-kit