Even for a democracy where cronyism and politics go hand-in-hand, V.K. Sasikala's claim to power has to count as one of the most audacious ever.
Having never held public office or even a political post, the 60-year-old is making a bid to run the southern Indian state of Tamil Nadu after taking over its ruling party. Her sole qualification – a special friendship with the state's former chief minister, J. Jayalalithaa, one of India's most powerful politicians ever, who died in December at the age of 68.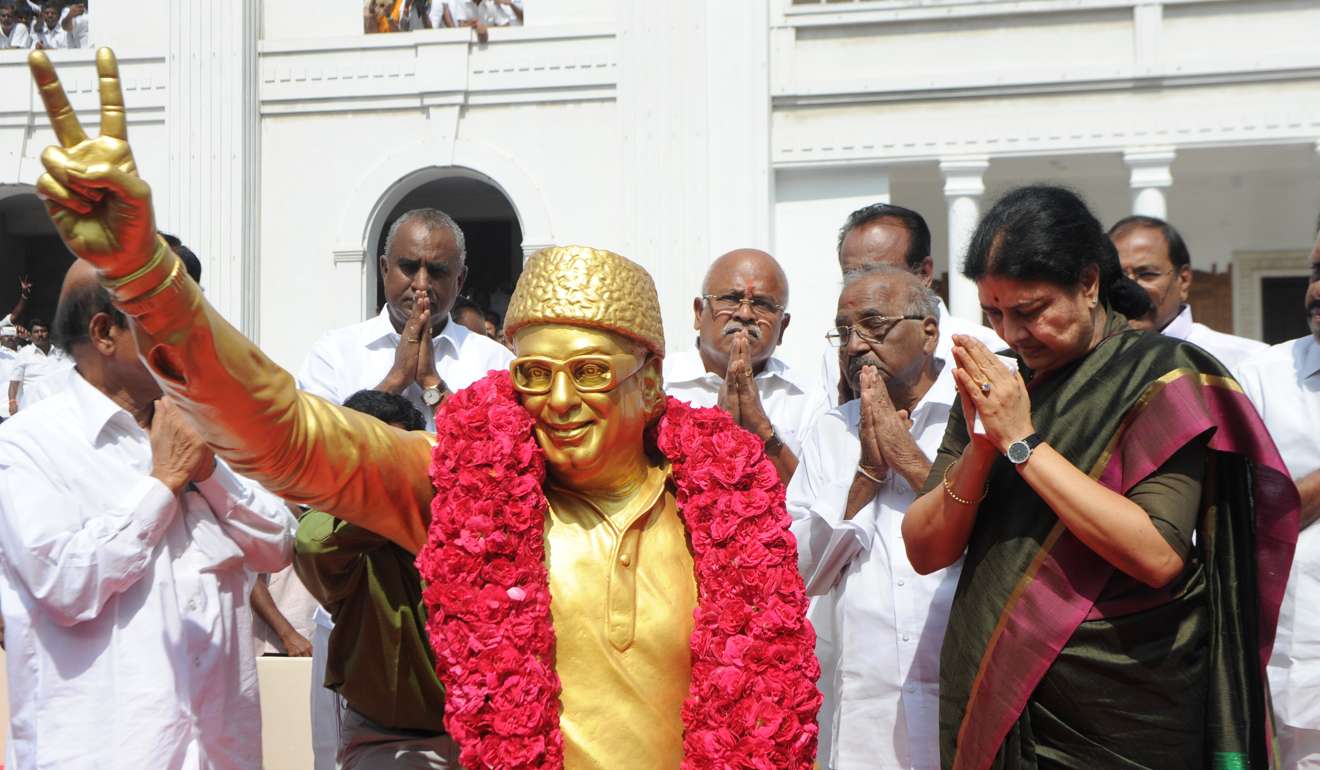 Jayalalithaa, or "Amma" (mother), as she was popularly known, ruled the state as the supreme leader of the regional All India Anna Dravida Munnetra Kazhagam (AIADMK) party. In the manner of many political parties in the country, Jayalalithaa's word was the law, with no anointed successor or clearly defined second line of command. A former film star who never married, Jayalalithaa had no children to be natural political heirs in a pervasive culture of dynastic rule.
Jayalalithaa's long absence from public life in recent months as a result of a prolonged illness further deepened the power vacuum, which her friend used to her advantage, quietly working in the shadows to align all the chess pieces in the party and government in her favour.
Sasikala came to know Jayalalithaa in the early 1980s when the latter was a rising star in the party. By 1984, their friendship deepened enough for Sasikala to take charge of Jayalalithaa's household. From the kitchen to the laundry to her appointment book, she managed everything, and was the only person who had the key to the reclusive leader's impenetrable fortress.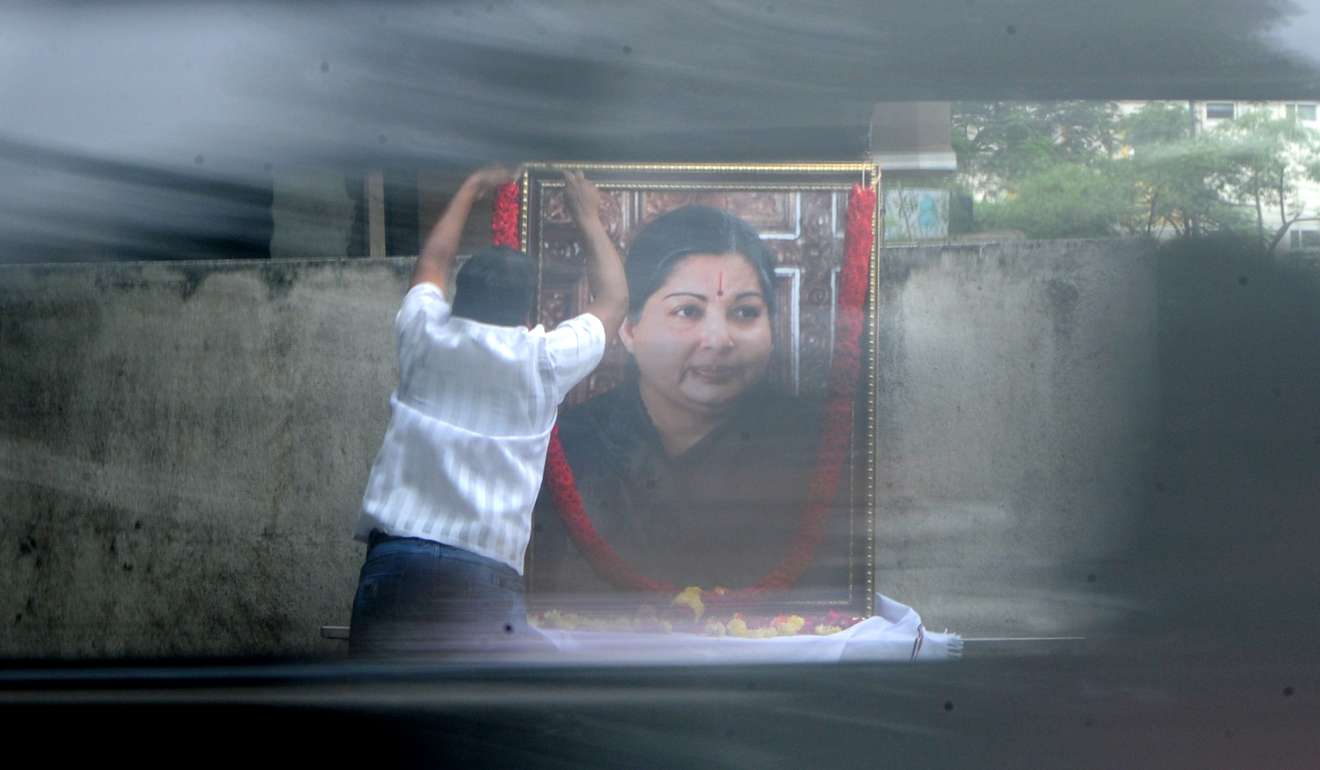 in 1987, Sasikala seemingly provided comfort to Jayalalithaa during the days after the death of her political mentor and former co-star MG Ramachandran, or MGR, as the Tamil superstar used to be called. In a way, her rise in Jayalalithaa's residence and subsequently in AIADMK circles mirrored Jayalalithaa's own rise to prominence in the party through her proximity to MGR.
The friendship and Sasikala's estrangement from her husband provoked ugly gossip. Tamil writer Vasanthi in her book, Amma: Jayalalithaa's Journey from Movie Star to Political Queen, wrote how Jayalalithaa supporters disliked her relationship with Sasikala. The media would often take digs at Sasikala's "hold" over Jayalalitha. The personal became political when Jayalalithaa visited the Thirukkadaiyur temple, 350km from Chennai, on her 60th birthday. A television channel run by Opposition DMK repeatedly aired footage showing Jayalalithaa and Sasikala exchanging garlands in the temple to the accompaniment of a drumbeat, signifying marriage. In Tamil Nadu, men observe their 60th birthday along with their wives in this temple, exchanging garlands as a way of reviving their wedding vows.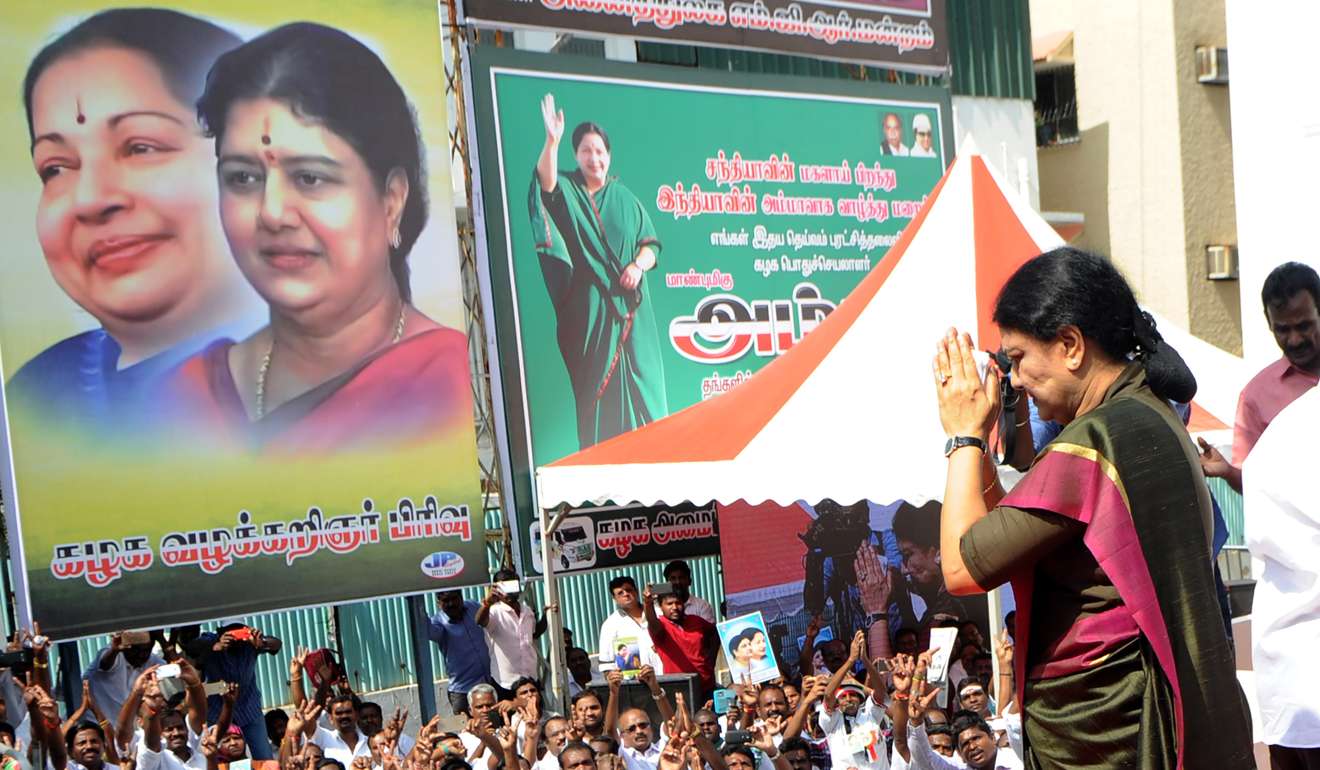 Soon after Jayalalithaa died, O Pannerselvam, a staunch loyalist and senior Cabinet member, was unanimously chosen leader of the AIADMK legislature party and its general secretary. But this week, exactly two months later, Sasikala anointed herself chief minister, and Pannerselvam resigned, ostensibly to make way for Sasikala. This would naturally make her the chief minister, one of the several state leaders not from Prime Minister Narendra Modi's Bharatiya Janata Party (BJP).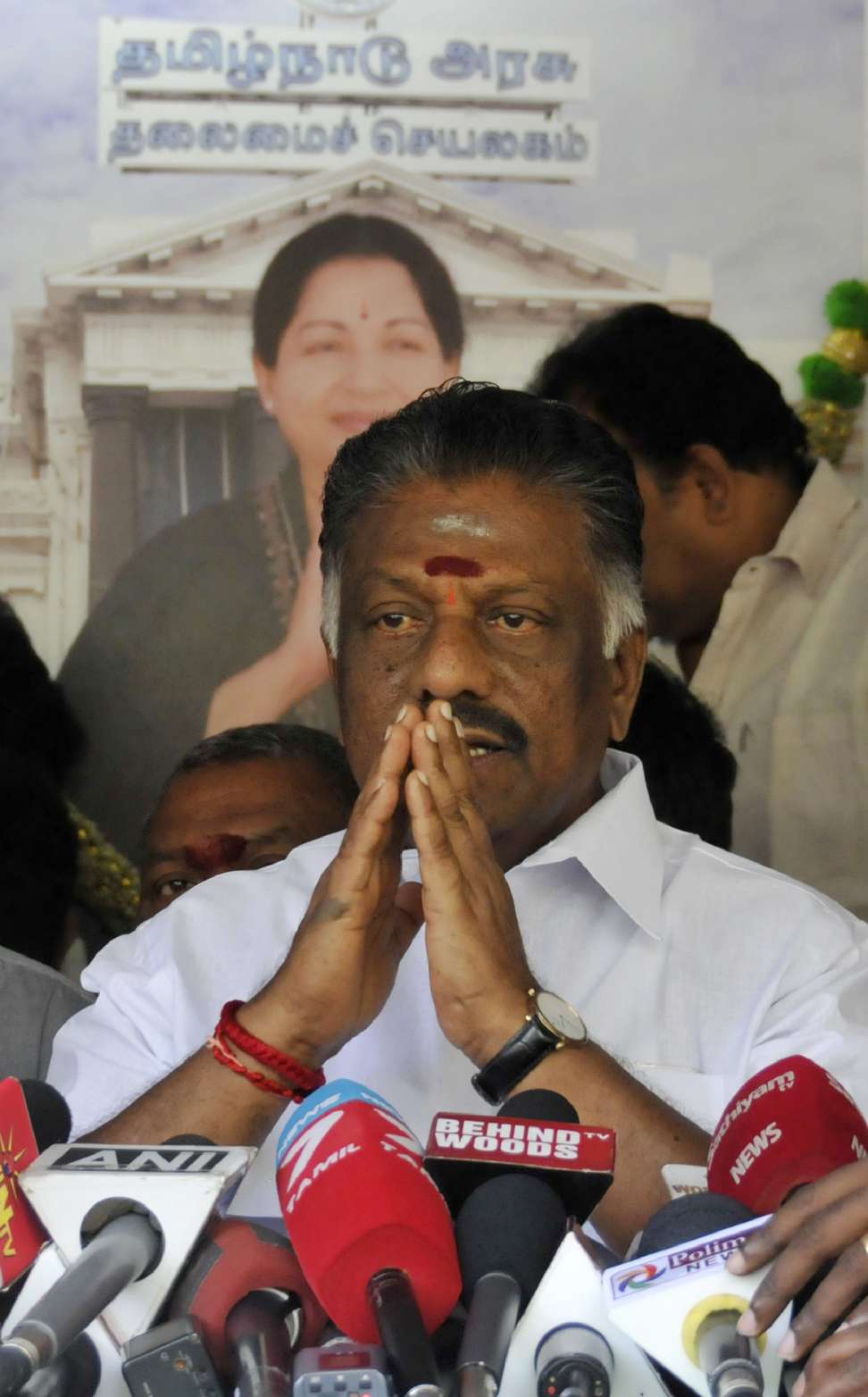 Tamil Nadu sends 39 members to the 545-member lower house of Parliament, making its chief minister an important political player at the federal level as well. With 282 members, Modi's BJP currently enjoys a majority in the House. But in the event of any political challenge from a loose coalition of regional parties, the top job in the state would give Sasikala national-level influence.
But she may be some distance from that dream. Several corruption cases against her are pending. Also, Pannerselvam, after quietly stepping aside, has suddenly decided to fight back. He was clearly emboldened by a fierce social media campaign by ordinary citizens aghast at Sasikala's naked power grab. The twitterati inundated #RIPTN and #sasikala with vitriol and sarcasm. The cries of online protests have intensified in the past couple of days on news that Sasikala has herded away 125-odd members of the state legislature in three luxury buses to a resort 120km from Chennai. She needs the support of 118 legislators to prove her majority in the 243-seat state assembly.
"The electorate seem to be behind Pannerselvam, but the elected representatives have flocked to the Sasikala camp. She cannot hijack democracy like this," said Aparna Pratap, an academic from Madras University in Chennai.