Japan's oldest porn star, former opera singer Maori Tezuka, 80, retires
After a decade in X-rated films, a Japanese porn actress famous for being the country's oldest has called it quits at the ripe old age of 80. Maori Tezuka, a former opera singer who made her debut in Japan's flourishing "silver porn" industry at a sprightly 71, blamed her decision partly on a lack of red-blooded lotharios able to keep up with her. "Once the lights go on, you just do your best," she told local media. "I have no regrets, but shooting became difficult when the actor wasn't my type."
What next? Tezuka, in true showbiz fashion, left the door open for a possible return. "It was never about the money for me. I've already been asked about returning in two or three years – I said I'd think about it." Japan's porn industry rakes in about US$20 billion a year, with movies featuring rambunctious geriatrics (geronto-porn) accounting for around a quarter of that market, industry insiders say. In recent years sales have soared as more of the country's perky seniors celebrate their mojo. The genre took off thanks largely to the exploits of Shigeo Tokuda, an 82-year-old actor who appeared in hundreds of porn videos with titles such as Forbidden Elderly Care.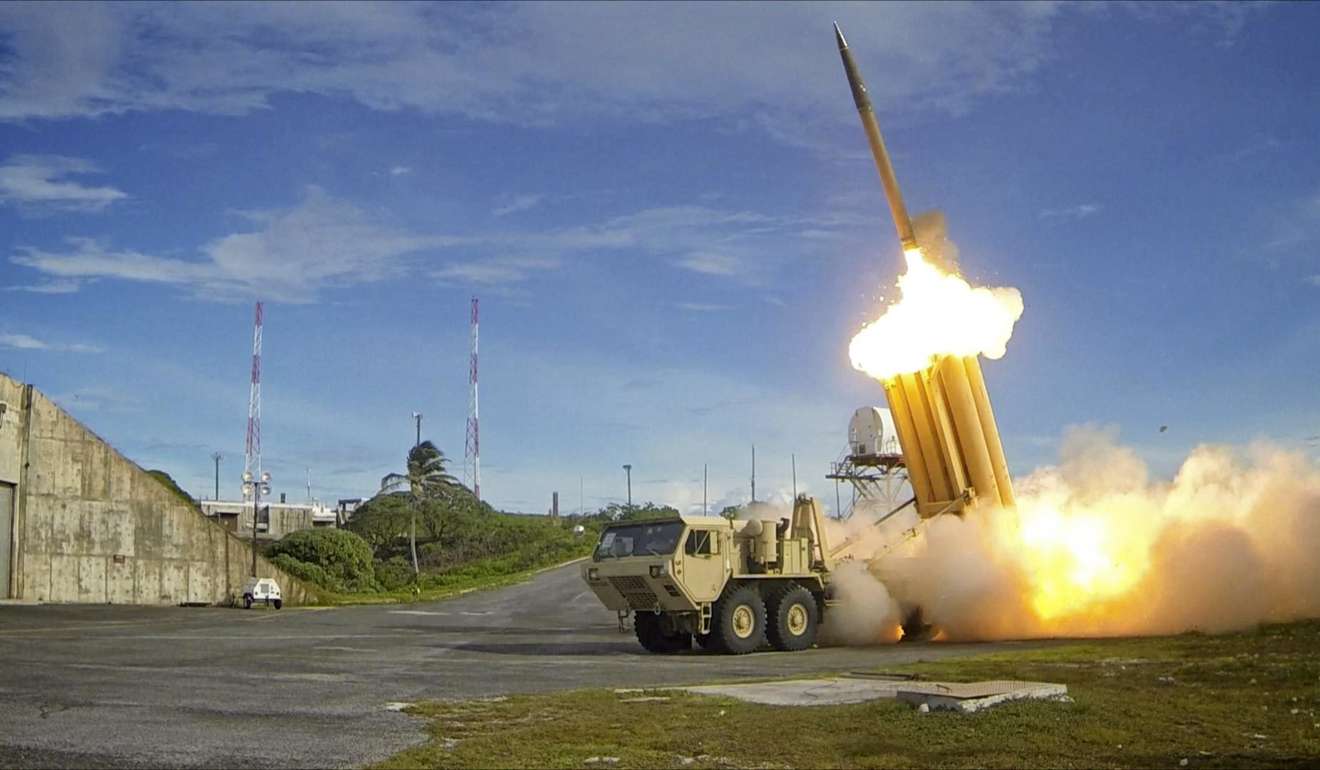 China overtakes Japan in S.Koreans' least favoured countries list
The row between Seoul and Beijing over the deployment of a US missile system has seen China overtake even former coloniser Japan in a ranking of South Koreans' least favoured countries. Japan has consistently been the most disliked country after North Korea, mainly due to disputes over Tokyo's wartime atrocities. But now South Korea and the US have begun deploying the Terminal High Altitude Area Defence (THAAD) system to guard against missile threats from the nuclear-armed North, infuriating China, which says it interferes with its radars.
What next? Beijing launched a series of measures against the South seen as economic retaliation, forcing dozens of South Korean retail stores in China to shut their doors and banning Chinese tour groups from visiting. China's rating in an opinion poll by the Asan Institute for Policy Studies slumped from 4.31 in January to 3.21 in March, on a 0-10 scale, with 10 representing the most favourable. Japan's rating also fell, amid a diplomatic row over the country's use of sex slaves in wartime military brothels, from 3.56 to 3.33. "The only good news for President Xi Jinping was that his rating remained higher than [Japanese] Prime Minister [Shinzo] Abe's," Asan said.
Vietnamese drinkers cause devastating flood
A boozy prank that saw three men open the floodgates of a reservoir in central Vietnam resulted in crops being destroyed, officials said. The men were detained after their drunken high jinks in south-central Phu Yen province unleashed two million cubic metres of water, equivalent to about 800 Olympic-sized swimming pools. Officials said several hectares of sugarcane fields were washed away and thousands of tonnes of crops destroyed in two nearby hamlets on account of the men's antics.
What next? Local police also said the incident could cause water shortages and drought as the hot season approaches. "Police are investigating the incident to estimate the total amount of damage, so we could find a way to help affected residents," said Pham Dinh Phung, vice-president of Son Hoa district government office. The reservoir has been in operation since 2015 and was designed to prevent flooding. It normally holds up to 10 million cubic metres of water, especially during the drought season.
Tiger crushed to death in India in bungled rescue attempt
Indian conservation authorities are investigating the death of a tiger that was crushed by an earthmover in a bungled operation by rescue workers to move the animal back to a wildlife park in northern India. Officials from the National Tiger Conservation Authority questioned officials from the Corbett wildlife park, a local zoo and villagers in the Himalayan foothills to determine what caused the tiger's death. Forest rangers had tracked the tiger and tranquilised it. It appeared to have been crushed when the rescuers used an earthmover to try to scoop it up to return it to the Corbett reserve. A video of the operation has been widely shared on social media, prompting officials to investigate.
What next? India is home to about two-thirds of the world's wild tigers, with about 2,500. Shrinking tiger habitats due to development and the destruction of forests are increasingly bringing humans and wild animals into conflict. More than 120 tigers died in India last year, while 31 people were killed in incidents involving attacks by tigers, Environment Minister Anil Dave told parliament last week. Of the 120, poachers killed 31 and 48 deaths were due to old age or natural causes. The remaining deaths are being investigated.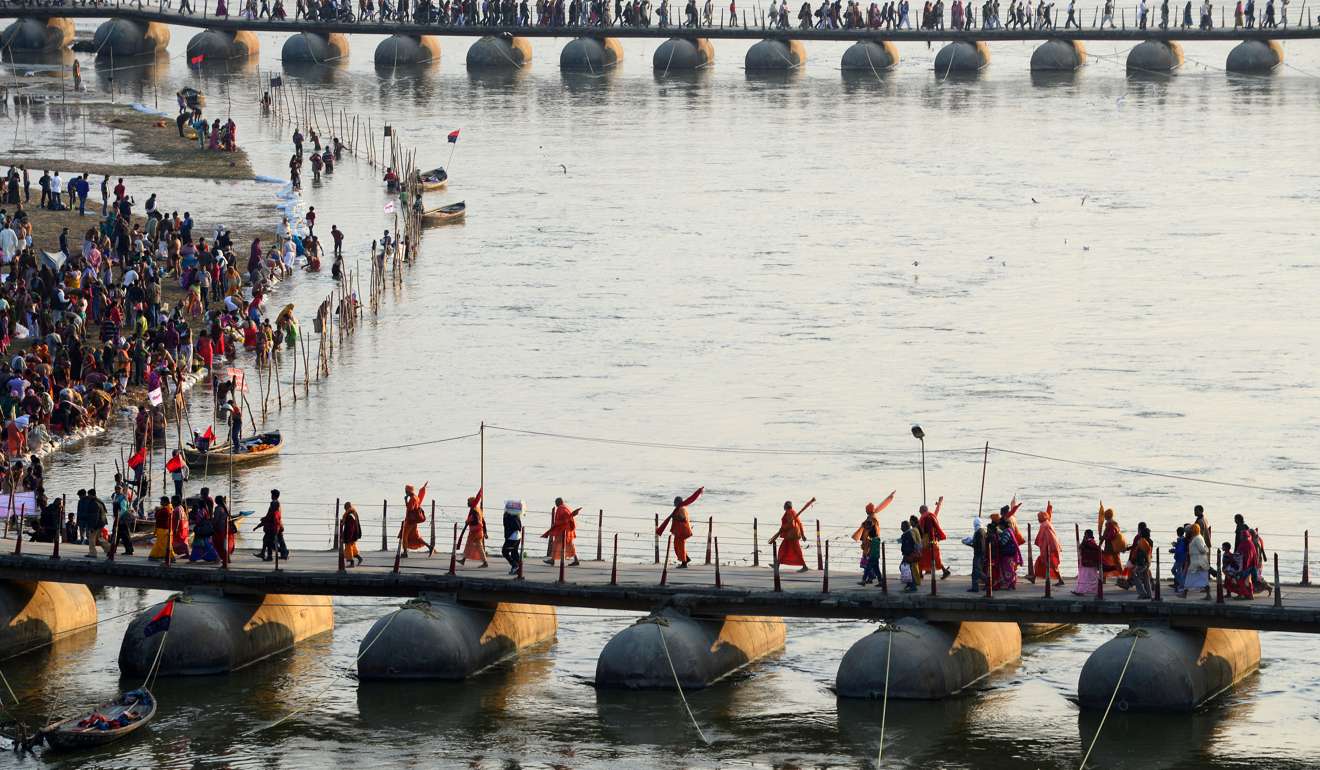 Indian court grants Ganges, Yamuna same rights as a human
A court in the northern Indian state of Uttarakhand has granted the same legal rights as a human to the Ganges and Yamuna rivers, which are considered sacred by nearly a billion Indians. The Uttarakhand High Court ruled that the two rivers be accorded the status of living human entities, meaning that if anyone harms or pollutes them, the law would view it as no different from harming a person.
What next? The case arose in court after officials complained that the governments of Uttarakhand and neighbouring Uttar Pradesh states were not cooperating with federal government efforts to set up a panel to protect the Ganges. The court ordered that the Ganga Management Board be set up and begin working within three months. Environment activists say many rivers across India have become dirtier as the country's economy develops, with city sewage, farming pesticides and industrial effluents freely flowing into waterways despite laws against polluting. The Yamuna is the main tributary of the Ganges and officials say it is tainted with sewage and industrial pollution. In some places, the river has stagnated to the point that it no longer supports fish or other aquatic life.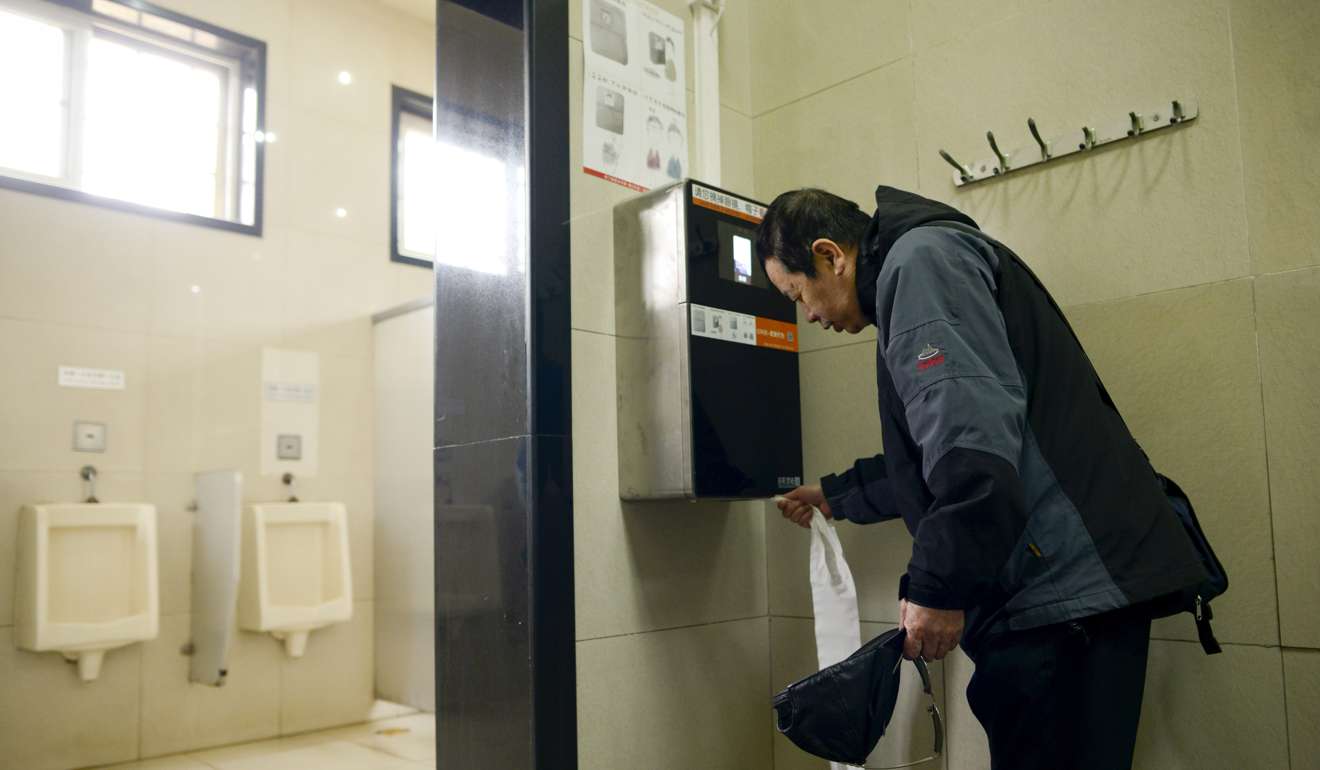 Face recognition flushes out China's toilet paper crooks
A years-long crime spree by Chinese toilet paper thieves may have reached the end of its roll after park officials in southern Beijing installed facial recognition technology to flush out bathroom bandits. Managers of the Temple of Heaven spent three years testing ways to foil the toilet looters, including fingerprinting and laser sensors, before they settled on the new technology.
What next? Anyone using the toilet is now greeted by a robotic voice: "Welcome! Please stand in the recognition zone". They position themselves on a yellow square and their faces pop up on a blinking blue screen on the wall. Then the machine dispenses their individual allotment of 60cm of toilet paper. If the same person tries to collect more toilet paper within nine minutes, he or she will be told: "Please try again later". Toilet paper crooks have been known to take home entire rolls, smuggling them out in bulging bags that go undetected at the security gates. However, Weibo users were sceptical. One wrote: "In two days, the facial recognition machine will be taken too."
Compiled by Benjamin O'Rourke