Thailand kicks off watered down songkran
Thailand began its annual water festival or Songkran holiday amid warnings from the military government to rein in the festival's usual exuberance as the country mourns its late king. Thailand is in a year of mourning for widely revered King Bhumibol Adulyadej who died in October aged 88. Many entertainment events since his death have been scaled back or cancelled as a sign of respect. The government has warned revellers not to wear skimpy clothing and to limit their alcohol intake. Road fatalities usually soar during the national holiday with drink-driving being one of the top causes.
Will mourning dampen Thailand's Songkran festival?
What next? "I want everyone to help reduce accidents and have a little common sense. The selling of alcohol near festivals has caused chaos and the meaning of Songkran has been twisted," Prime Minister Prayuth Chan-ocha told reporters. "We have to do our part in preserving our culture and traditions," he added. The warnings were unlikely to put a dampener on Thailand's most important holiday and one of its biggest tourist attractions – a time when Thais and tourists alike take part in boisterous street water fights armed with water pistols and buckets, with alcohol in full flow.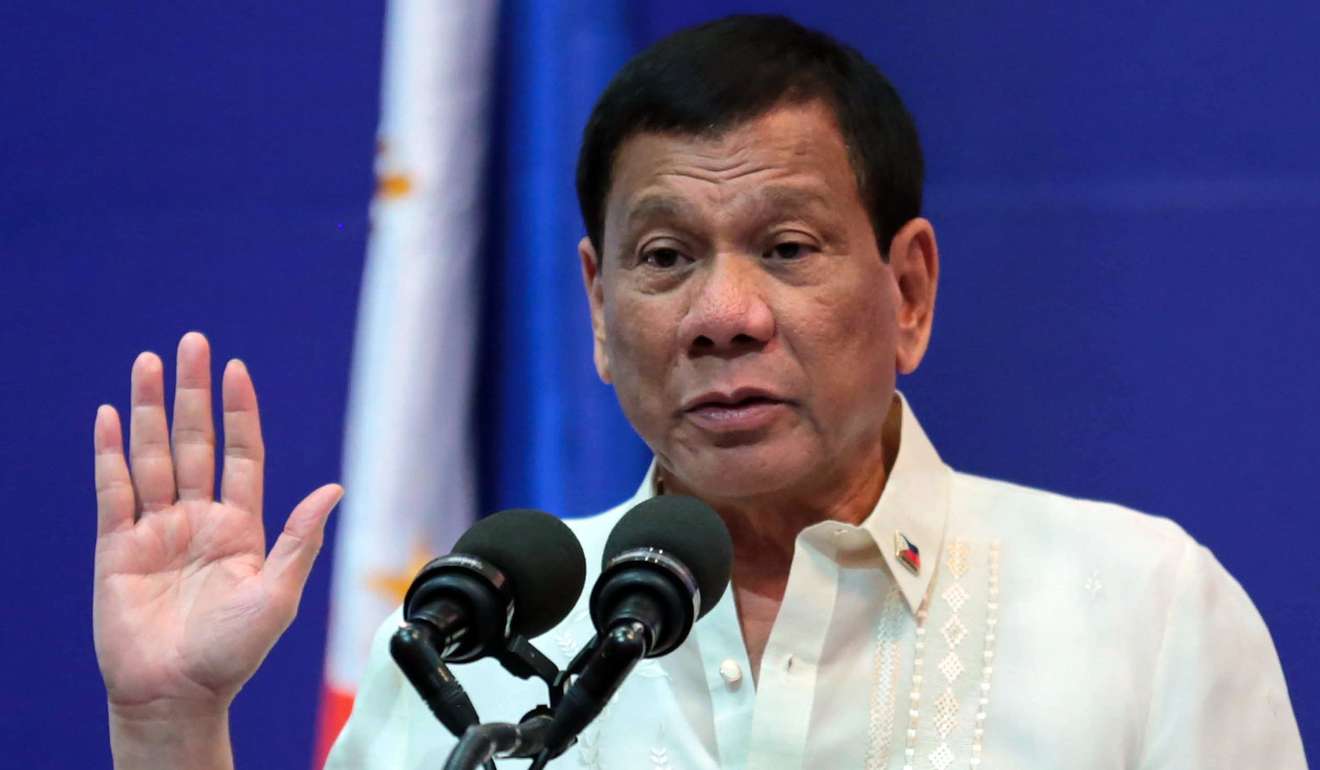 Filipino President Rodrigo Duterte. Photo: EPA
Duterte cancels visit to disputed South China Sea island
Philippine President Rodrigo Duterte cancelled a trip to an island the Philippines claims in the disputed South China Sea, after Beijing warned him against the visit. The brash Philippine leader last week announced his plan to raise the Philippine flag in the island of Pag-gas and fortify it with barracks, setting off alarm bells. "Because of our friendship with China and because we value your friendship I will not go there to raise the Philippine flag," Duterte said in a speech to the Filipino community in Riyadh. "They said, do not go there in the meantime, just do not go there please. I will correct myself because we value our friendship with China," he said, adding that he might just send his son to the island.
What next? Duterte said Beijing warned him that "there will likely be trouble" if every head of state of contending parties go to the disputed islands and plant flags. Duterte, who led the warming of ties with China, had blamed the United States for the current maritime tensions for not intervening to stop China building and arming artificial islands in the Philippines' exclusive economic zone. The Philippines will reinforce, but not militarise, areas in the South China Sea controlled by Manila to maintain the geopolitical balance, Duterte said on Monday.
Japanese police name Chinese 'oil attack' suspects
Police said on Thursday they have obtained arrest warrants for two Chinese women after Meiji Shrine in central Tokyo was vandalised earlier this month with an oily liquid. The Tokyo Metropolitan Police said Piao Jinyu and Piao Shanai, both 49, are suspected of vandalising the shrine in Shibuya Ward on the morning of April 3 and were identified from surveillance camera footage. According to police, at least 15 stains, all made by the same substance, were found on structures including a torii gate at the shrine and the footage showed the two spraying something on some of the structures.
What next? Police said the two women, who have already left Japan, have been put on a wanted list as they are likely to return to the country. They came to Tokyo on April 1 and left for Shanghai four days later, police said. Similar stains were found at various shrines and temples in Japan, including Zojo Temple in central Tokyo. A dozen stains were found at various locations including the temple's bell and the Sangedatsumon wooden main gate, designated as an important cultural property. Shimogamo Shrine in Kyoto, a Unesco World Heritage site, and Kimpusen Temple in Nara, a national treasure, as well as Shuri Castle in Okinawa prefecture were found to have been similarly damaged.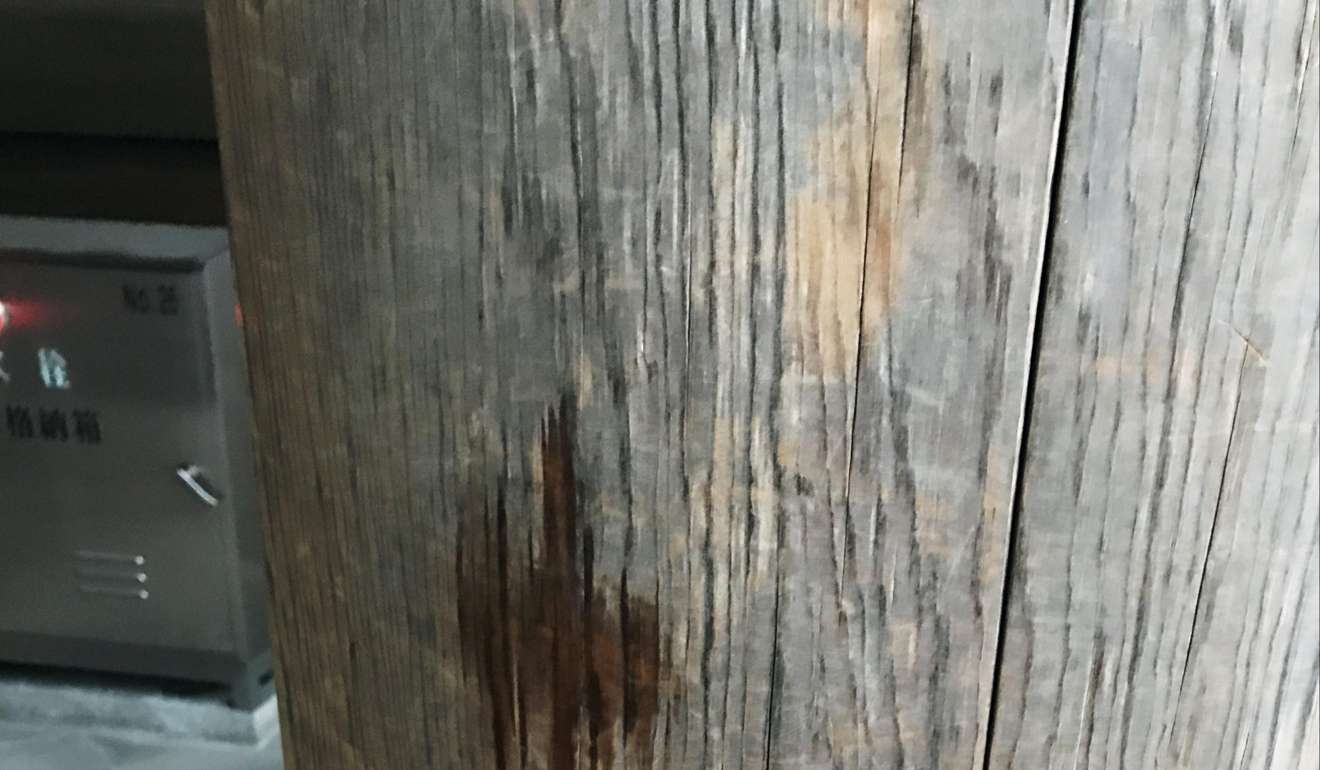 Stains found on a structure of Meiji Shrine, a Shinto site in Tokyo. Photo: Kyodo
Marvel terminates X-Men artist over hidden messages
Marvel has fired X-Men Gold artist Ardian Syaf after the controversy over the politically charged hidden messages in the first issue. Readers said the messages seemed to refer to the current tensions around Jakarta Governor Basuki Tjahaja Purnama, who is accused of blasphemy against Islam and is currently up for re-election in what has been one of the most divisive campaigns in recent times in Indonesia.
What next? The main reference was spotted on a shirt worn by the character Colossus, which says "QS 5:51" (for Quran, Chapter 5, Verse 51). Hardline Islamists in Indonesia have reportedly used the verse to defend their views about non-Muslims. Syaf also reportedly shared in a Facebook post that he was inspired by the December 2 protest. In a subsequent post, Syaf revealed his "career is over now". Marvel released a statement explaining that it was unaware of the meaning of any references inserted into X-Men Gold and that the artwork would be removed from all upcoming versions of the issue, including the digital version and trade paperbacks.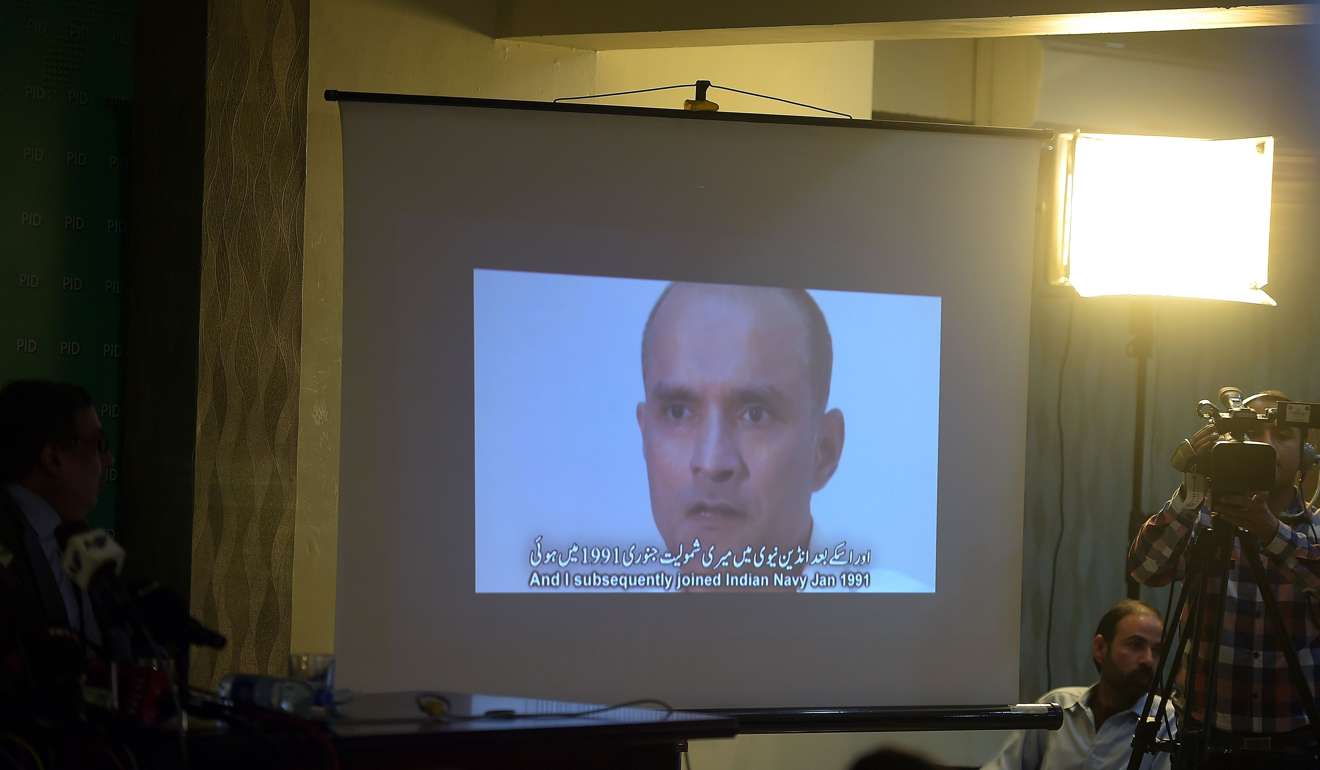 Pakistan orders death sentence for Indian 'spy'
Pakistan's military announced it will execute an Indian man arrested in the southwestern province of Baluchistan last year who officials claim has confessed to being an Indian spy. The man, Kulbushan Sudhir Jadhav, who also goes by the alias Hussein-Mubarak Patel, was found guilty by a military court and sentenced to death. The army didn't say when the execution would take place. India has denied he was a spy, calling the claims "baseless".
What next? The Indian government called it "premeditated murder" and vowed to do everything in its power to save Jadhav. In 2013, an Indian national sentenced to death for spying in Pakistan was killed in jail after being attacked by fellow inmates. Sarabjit Singh had been on death row for 16 years. Pakistani analyst Hassan Askari said the decision would "further increase tension between the two countries". "The military has given a severe punishment which is according to Pakistani law," he said. "But we will have to see if Pakistan can sustain the political and diplomatic fallout." ■