Lee Kuan Yew's youngest son Lee Hsien Yang yesterday said his public feud with his brother – Singapore's current prime minister – has come at a "great personal cost" but claimed it was necessary to safeguard the national interest.
"We speak up at great personal cost because we care deeply for the Singapore our father built," Lee Hsien Yang, 59, told the South China Morning Post.
He and his sister Lee Wei Ling, 62, last Wednesday shocked the country with public accusations their eldest brother Lee Hsien Loong, the current premier, had abused executive powers to force them to drop plans to demolish the family home.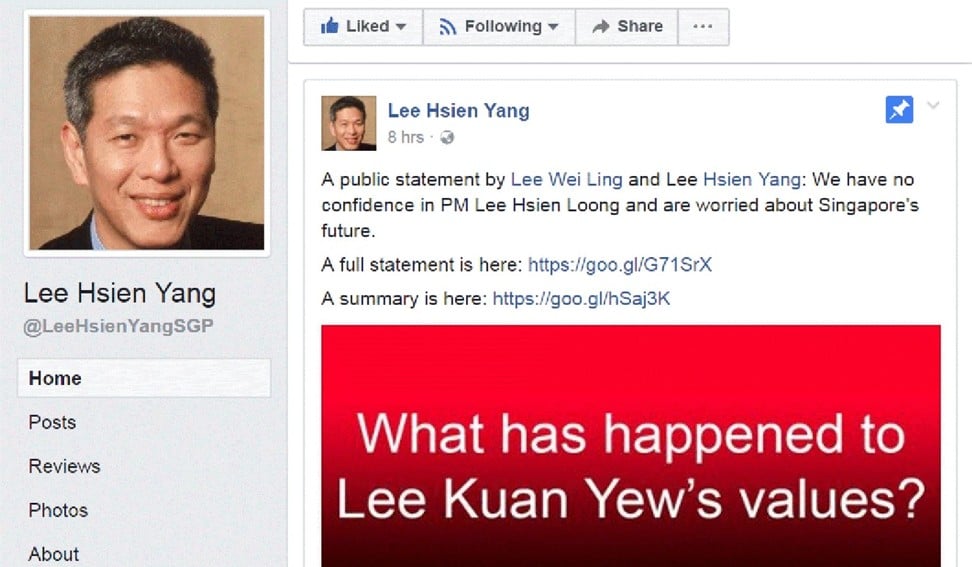 The late Lee Kuan Yew – prime minister from 1959 to 1990 and the architect of the Singapore's status as a high-tech, high-income global city – inserted a "demolition clause" in his seventh and final will in 2013. He died at age 91 in March 2015.
Lee Hsien Yang in the initial release said the harassment he faced from "organs of state" for clashing with the premier on the matter was so grave he had made plans for self-exile.
In his comments to the Post, he did not provide details of when he would leave Singapore or where he planned to settle but repeated the same concerns.
"We believe we have been spied on. We think that the government intends to make us feel unsafe," Lee said. "A few of the attacks that we have had to face in private are now public – false accusations, character assassinations, the entire machinery of the Singapore press thrown against us.
"We have spent much of our time since Lee Kuan Yew's passing defending ourselves from the apparatus of government."
Since the two younger Lee siblings made their grievances public last Wednesday, Prime Minister Lee Hsien Loong and his key lieutenants in the ruling People's Action Party (PAP) have said the accusations are "baseless".
Premier Lee has since criticised his siblings for making public a private family dispute. "My siblings' statement has hurt our father's legacy," he said last week.
Lee Hsien Yang did not provide details of the alleged government surveillance, and the Post was unable to independently verify the accusations.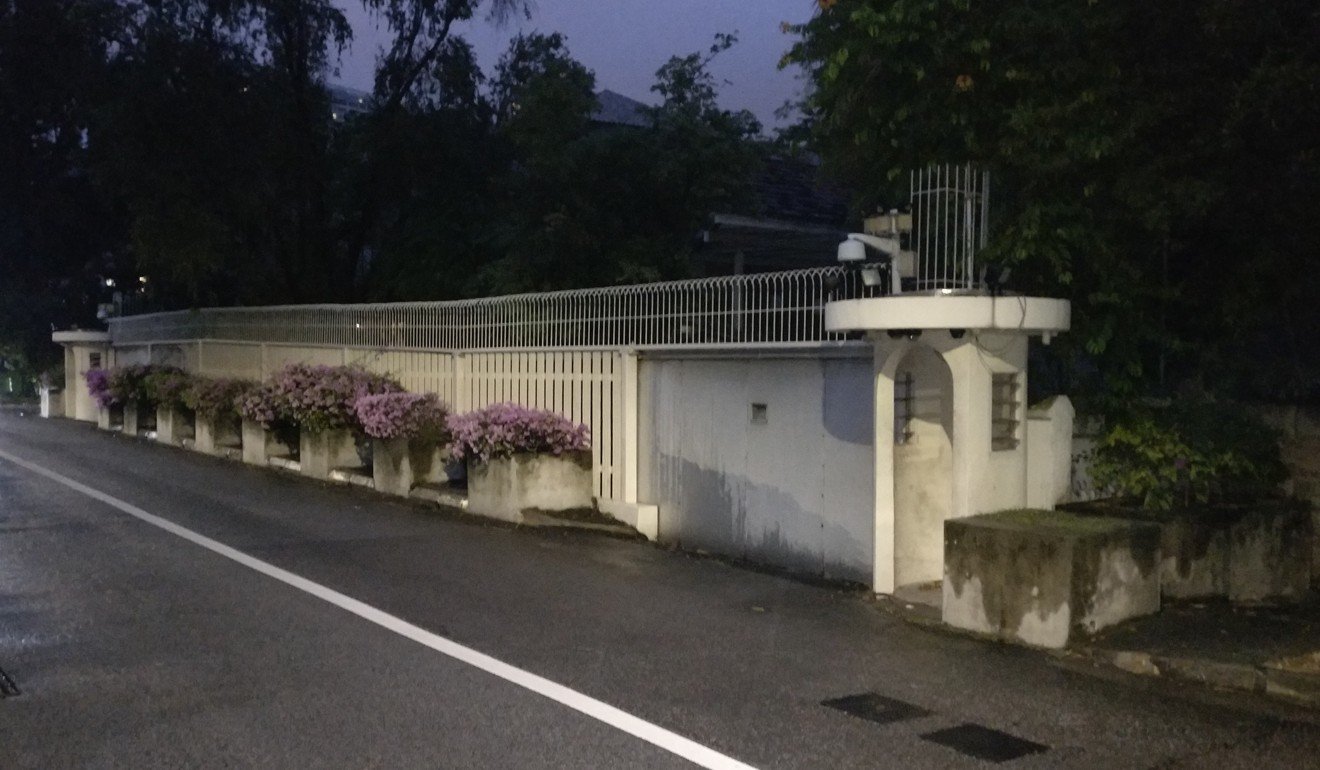 "LET US NOT MINCE WORDS"
Lee Hsien Yang, a former military general who later became one of Singapore's most prominent corporate figures, also addressed the Post's queries on why he and his sister were not as critical about their father's strongman leadership style as they have been about their brother over the last week.
The late Lee Kuan Yew, while largely revered at home, had also faced international criticism for his authoritarian style of governing, whether in social engineering policies to re-order society or dealing with political opponents through punitive defamation suits.
Lee Hsien Yang said: "Let us not mince words. Singapore's social compact under Lee Kuan Yew was – civil liberties may be curtailed, but in return your government will respect the rule of law and be utterly beyond reproach."
He said this social compact was "now broken", and accused his brother of being ready to use his "public powers to achieve his personal agenda".
He characterised a ministerial committee set up to evaluate the future of the family home at 38 Oxley Road as one example of how the premier was using state apparatuses to get what he "personally wants".
"When a Prime Minister uses the government to grasp what he wants, this ceases to be a 'private family matter'," he said.
The father-of-three added that his sister and him were private citizens "with no political ambitions and no desire for controversy".
"We have nothing to gain from the demolition of 38 Oxley Road, other than the knowledge that we have honoured our father's last wish.
"What could we gain from bringing this public, that would be worth political exile from our home? No personal benefit could ever balance those scales," Lee said.
The two younger siblings – trustees and executors of Lee Kuan Yew's final will – say Lee Hsien Loong is preventing them from demolishing the house because he intends to preserve it as a monument to "milk" his father's political capital. The premier says this is untrue.
He has recused himself from any government decision on the house.
The 65-year-old has also said that as a son he wanted to abide by his father's wishes but he had to leave it to the government to decide on a matter of public interest. His position on 38 Oxley Road is that the government must "go beyond" his father's final will to determine his intent on the fate of the home following his death.
The government meanwhile says there is nothing secret about the ministerial committee formed to study the future of the house, as Lee Hsien Yang has claimed. Such internal committees – formed on an ad-hoc basis – are kept out of the public eye and report to the cabinet, officials have said.
The house – located at the fringes of the popular Orchard Road shopping district – had turned into a mini-tourist site over the weekend, with people spotted taking selfies at its gated entrance. It used to be guarded by Gurkha police officers, but that protection was pulled back after the elder Lee's death.