The repatriation in July of two Indonesian domestic helpers from Singapore who had become Islamic State supporters – and a study published last week by a Jakarta-based security think tank that revealed at least 50 Indonesian domestic workers in East Asia (most of them in Hong Kong) had become radicalised – have put the role of women in violent extremism under the spotlight.
The Institute for Policy Analysis of Conflict has identified an increasing willingness among Indonesian women to organise social media groups, set up fund-raising charities and provide various forms of logistical support for Islamic State (IS).
The think tank warns that vulnerable women are being exploited by extremist men, but also that some are "eager to be recognised as fighters in their own right".
Here are some of the key incidents involving Indonesian women:
July 2017: Singapore says it has repatriated two Indonesian maids radicalised by extremists on social media, bringing the total number of such cases to nine since 2015. Minister Desmond Lee says the two helpers, ages 25 and 28, had no plans to attack Singapore. The Institute for Policy Analysis of Conflict says about 45 Indonesian domestic workers have been radicalised and linked with Islamic State while living in Hong Kong.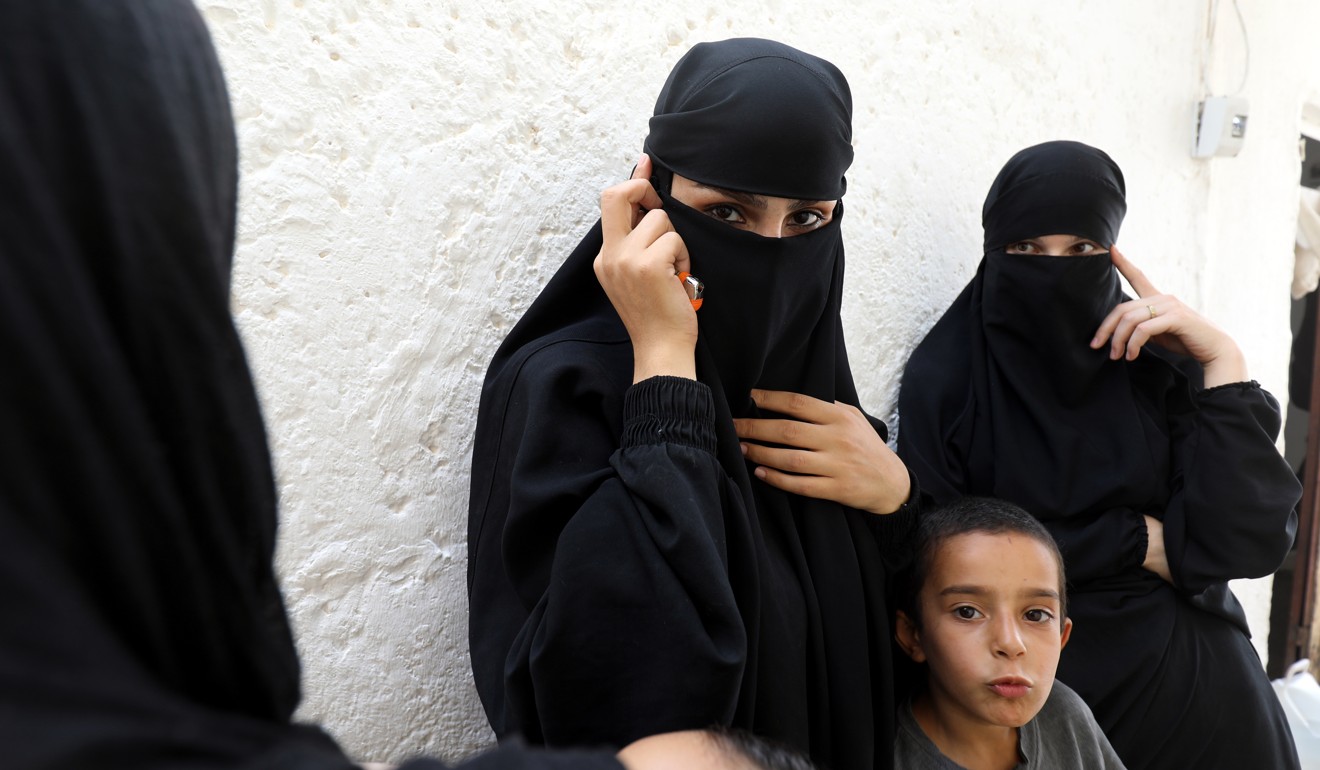 December 2016: Singapore says it has investigated and deported five foreign domestic workers on suspicion of radicalism over the past two years. The women are among 70 foreign suspects under investigation, Channel News Asia reports. In the same month, four women are arrested in Indonesia. The group includes Dian Yulia Novi and Ika Puspitasari, both former migrant domestic workers, for volunteering to become suicide bombers in Jakarta and in Bali, respectively. Tutin Sugiarti, an herbal medicine dealer and Islamic medicine therapist, is also detained for introducing Novi to radical leaders, and for creating a pro-IS charity. Around the same time, Arida Putri Maharani is arrested on suspicion of helping her husband make a bomb.
October and July 2016: Tini Susanti Kaduku and Jumaitun, alias Ummi Delima, are arrested as armed combatants in the terrorist group Mujahideen of Eastern Indonesia.
September 2015: Aisyah Lina Kamelya sets up an international pro-IS channel on the encrypted messaging service Telegram.
March 2015: Hong Kong news reports say an Indonesian domestic helper left the city in February to travel to Syria. Also, claims emerge that leaflets bearing the IS flag are circulating among domestic helpers. A prayer meeting in Hong Kong on religious spiritual healing is subsequently cancelled. But the Mujahiddah of Islam Hong Kong, which comprises about two dozen Indonesian helpers, deny any links with IS.