China and Japan are ramping up public lobbying efforts with Singapore and Malaysia as they gun for the multibillion-dollar contract to develop a high-speed train link between the Southeast Asian neighbours, but observers say the two rail building titans are unlikely to receive special favours.
Singapore and Malaysia on Thursday said some 200 participants this week attended a London briefing on the project – a 350km bullet train line that will slash travel time from the Lion City to Kuala Lumpur from hours by road to 90 minutes by rail.
An open tender for the privately financed company that will design, build, finance and maintain the link will be called by the end of this year. It is likely to be awarded by the end of next year.
There is no official cost estimate, but media reports have put the worth of the project between 50 billion ringgit to 66 billion ringgit (HK$122 billion).
Most of the eight-stop line, 335km, will be in Malaysia, with the remaining 15km in Singapore.
Potential bidders who attended the latest meeting – the second since July – were told "the tender will be carried out in an open and fair manner", authorities from both sides said in a joint statement. "Every bid will be assessed on its own merits and there will not be any requirement for local partners."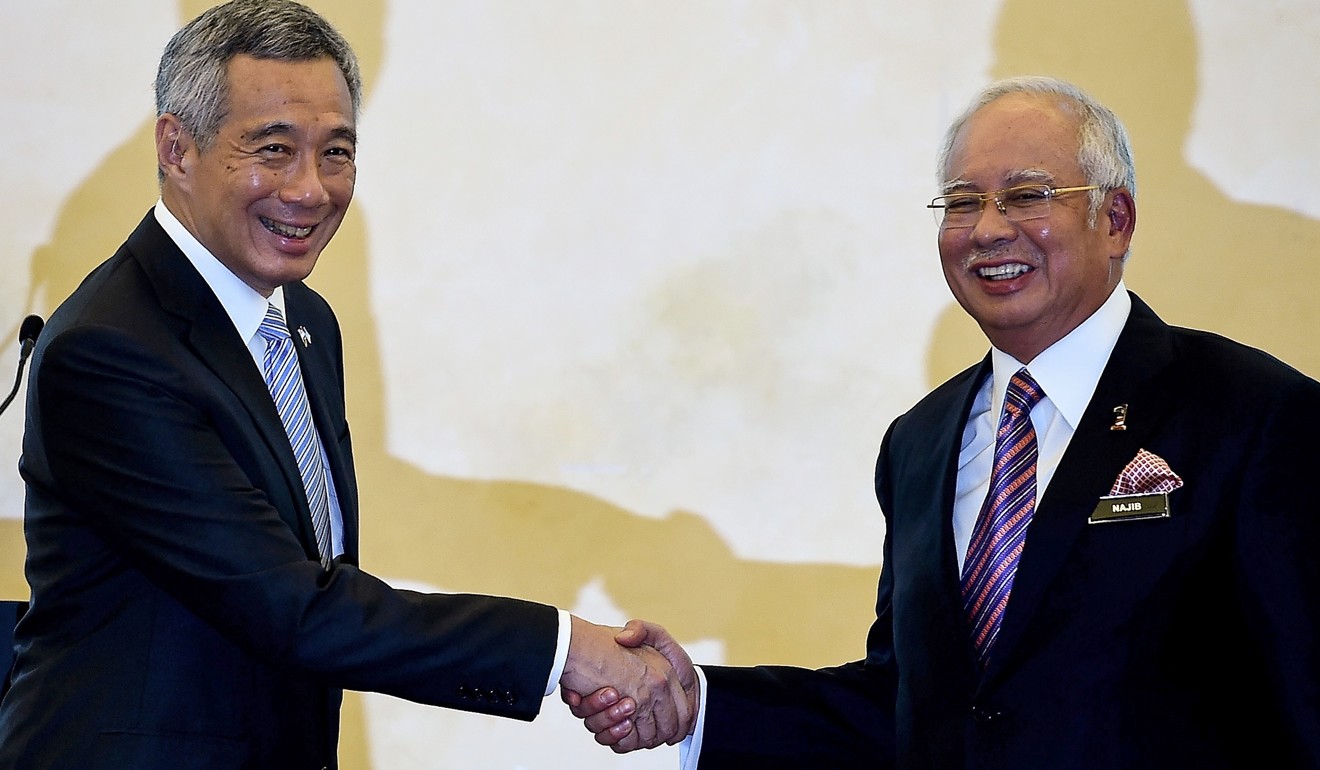 That assurance was in line with the pledge of a transparent tender process made by Prime Minister Lee Hsien Loong and his Malaysian counterpart Najib Razak when they inked the bilateral agreement on the rail link last December.
High-level lobbying
Leaders like Chinese Premier Li Keqiang and Japan's Shinzo Abe, however, have been undeterred from jockeying on behalf of the railway building behemoths in their countries.
Thursday's statement did not name the companies that attended this week's briefing, but said there were eight Singaporean participants, 12 Malaysian participants, and four from other Asian countries.
Participants included construction companies as well as other entities such as legal firms and banks.
In Beijing last week, China's Li was quoted as telling a visiting Lee that he hoped the Lion City would support Chinese firms taking part in the project.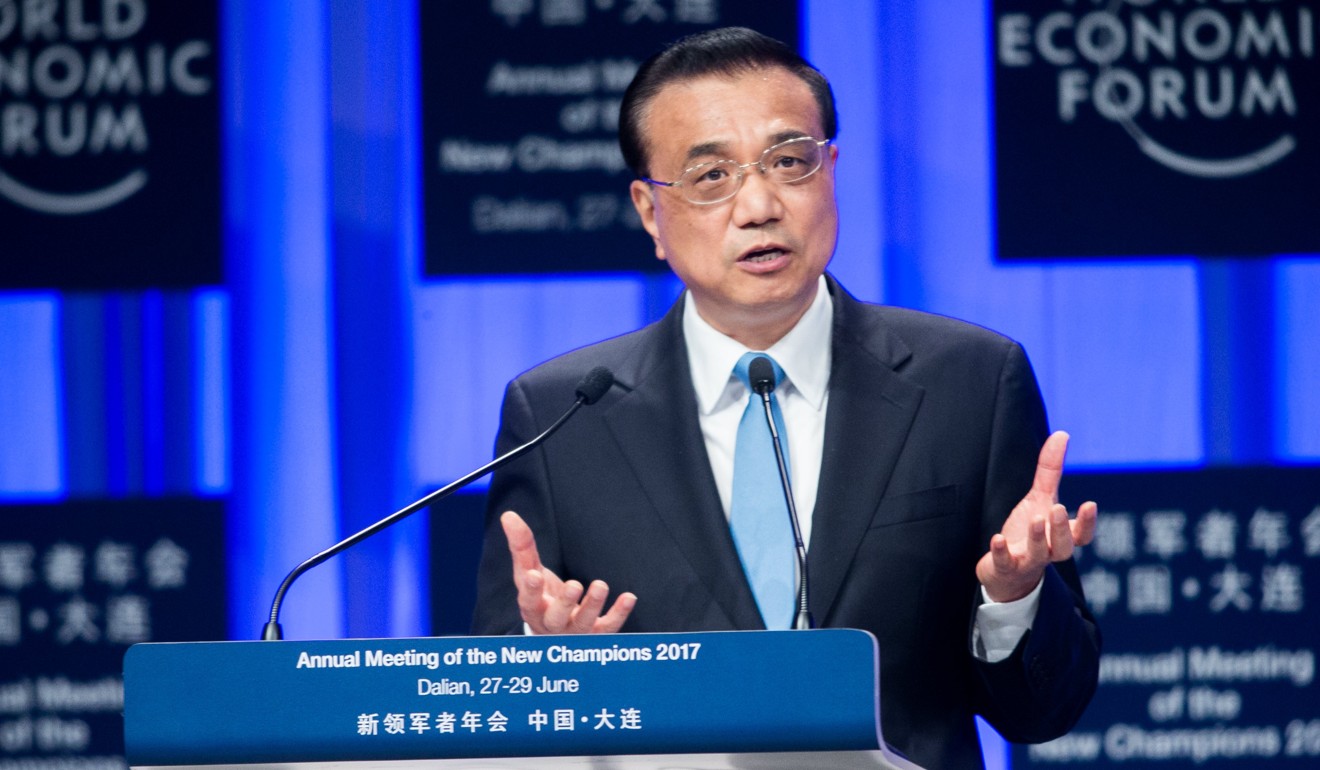 "China has cutting-edge, safe and reliable, cost-effective high-speed railway technology," the Chinese premier was quoted as saying by Xinhua.
Lee in turn said the Lion City welcomed Chinese participation.
Not to be outdone, the Japanese transport minister Keiichi Ishii in August hosted a high-speed rail symposium in the Lion City, where he touted the safety and reliability of Japan's Shinkansen system – a nationwide network of high-speed rail lines – to the city state's transport officials. Abe made strong pitches for the Japanese bullet train when the two Southeast Asian premiers visited Tokyo last year.
Other players previously cited as being interested in the project are France's Alstom, Canada's Bombardier, and the German industrial group Siemens.
Yun Sun, a China expert at the Stimson Centre in Washington, said ultimately, Singapore and Malaysia would "want to select the plan, bidder and financing scheme that make most sense for their national economy".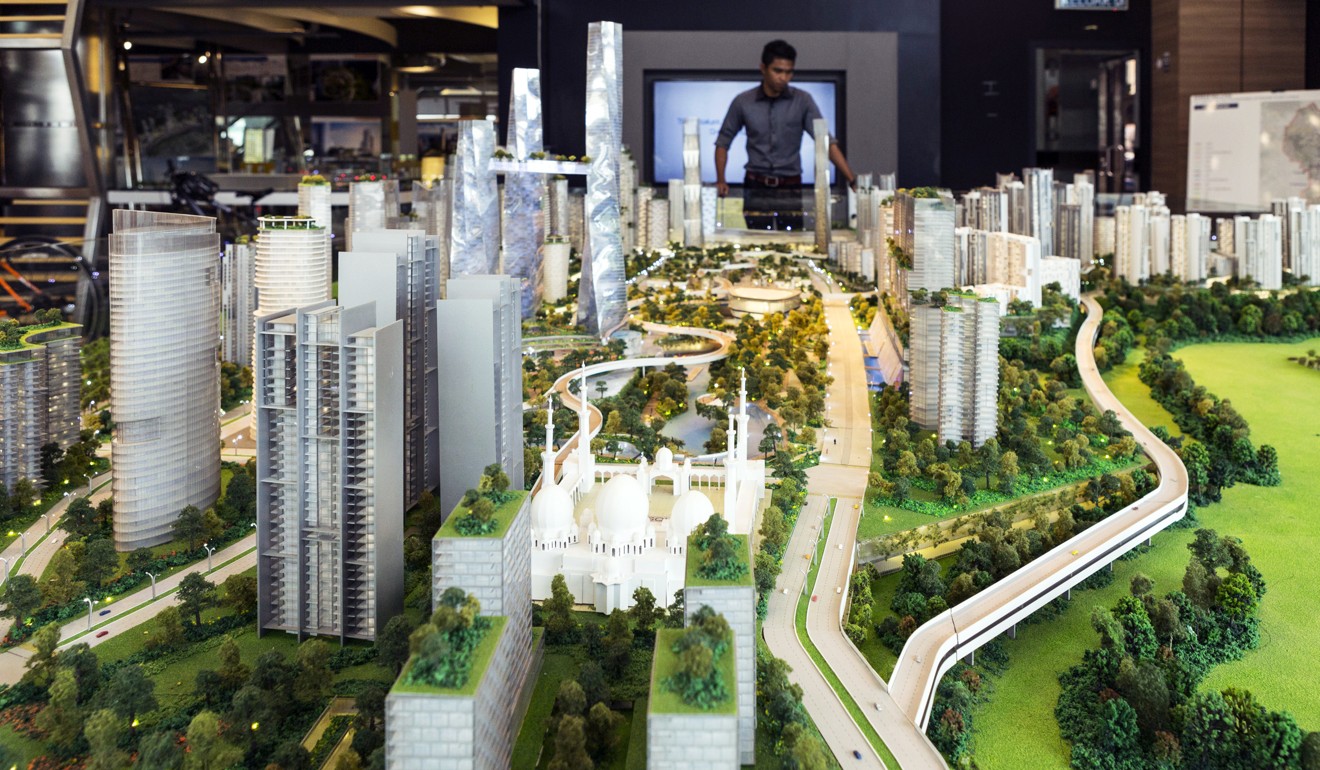 In awarding the tender, the leaders are also likely to be mindful of the sticky circumstances of high-speed rail projects elsewhere in the region.
China in 2015 won a US$5.5 billion contract to build Indonesia's first high-speed rail link – a 142km line between Jakarta and Bandung – but it failed to see lift-off until earlier this year as local authorities and the Chinese-led developer were not able to coordinate certain tasks such as land acquisition.
In Thailand, a similar blockage between local government and Chinese developers delayed the 250km rail line between Bangkok and the northeastern province of Nakhon Ratchasima for two years after a 2015 groundbreaking ceremony. It is part of a wider network that will connect Kunming to Bangkok, via Laos. The Thai government in June used an executive order to clear the way for the project.
"The specific challenges in the various cases may be different, but I think it is in the interest of both the Najib and Lee administrations to avoid similar types of controversies," said Chong Ja Ian, an international relations professor at the National University of Singapore.
Eye on Malaysian polls
For Malaysia's Najib, there is an added domestic imperative to ensure that the tender process is transparent, amid speculation he may trigger snap polls within months.
Najib's main rival, the 92-year-old former strongman Mahathir Mohamad, has assailed the premier with accusations that he is "selling off' the country to China because of heightened Beijing-led foreign direct investment in the current administration.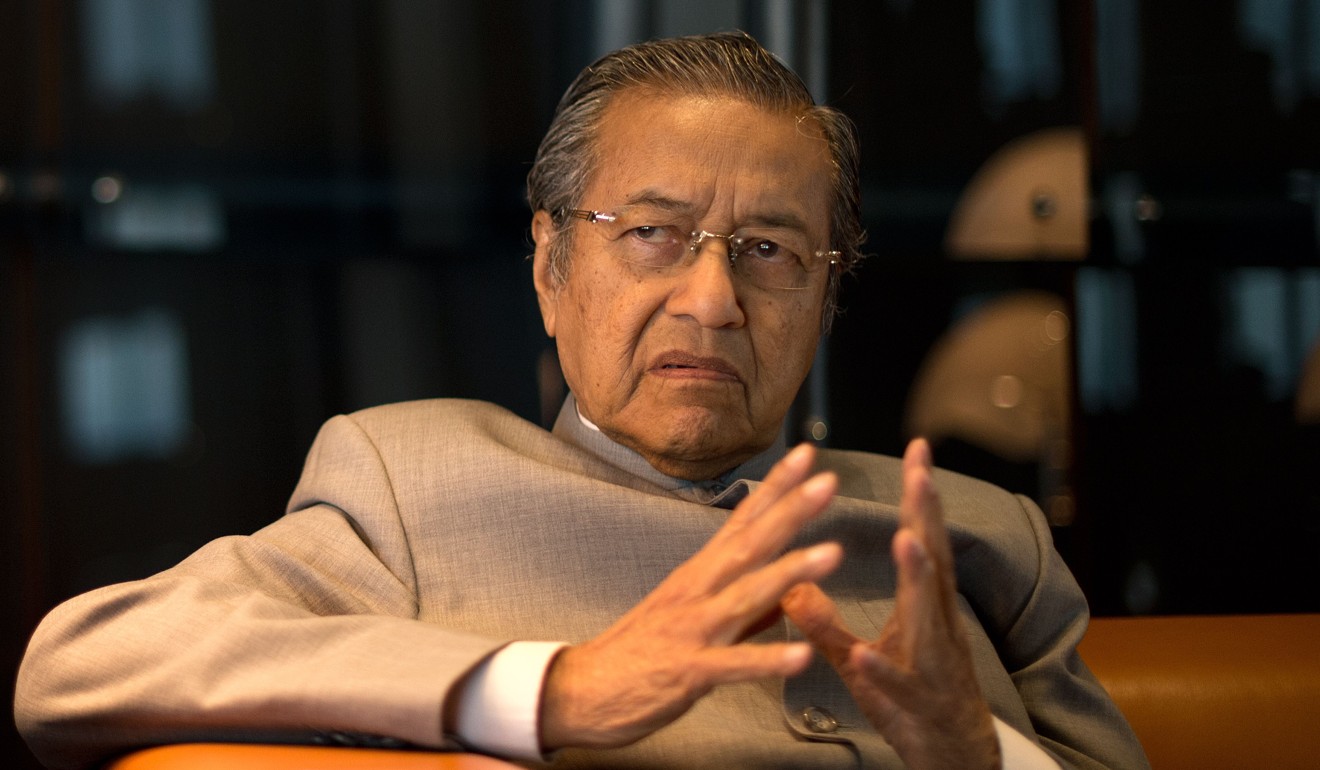 China's vested interests in Malaysia significantly deepened in 2015 after state-linked firms came into the picture to buy assets off the troubled 1Malaysia Development Bhd (1MDB) state fund months after its swirling debt levels and alleged involvement in wide-ranging graft was publicised. 1MDB and Najib – singled out for his supposed involvement in the fund's corruption – deny any wrongdoing.
"The Najib administration has been under some pressure for allegedly selling out Malaysian interests to China, in part for [Chinese] assistance over 1MDB," said Chong. "Whether this is true or not, it is a public impression that the Najib administration has an incentive to counter, especially as it heads into the next general election."
"China might have the more economical construction companies and the capacity [and] willingness to fund such projects," Yun said. But "China and Southeast Asian countries do not always see eye-to-eye on the design, scale and financing plan for such projects."
When Najib and Lee inked the deal last year, some experts speculated that the Beijing-owned China Railway Engineering Corp had the contract in the bag.
That was because the railway builder at that time had teamed up with a local firm to develop Bandar Malaysia, the Kuala Lumpur terminus of the line, in a deal worth US$1.7 billion. That deal, however, has since fallen through because of a dispute between the consortium and Najib's government.
Oh Ei Sun, a Malaysian political analyst, said the Chinese bidders will participate in the tender process knowing full well that the only path to victory is by merit.
"I think at the end of the day the Chinese are likely to put together an exceedingly attractive package, including generous financial terms, to bid for this project," Oh said. ■