The Indonesian finance minister has hit out at claims of hostility towards Chinese investment in the country, saying it is the work of a "few people" who want to shut the door to outsiders, amid resurgent fears of ethnic tensions in Southeast Asia's largest economy.
"If there is an issue in politics that Indonesia is becoming unfriendly, it is driven by a few people who think Indonesia can just become a homogenous type of people," Sri Mulyani Indrawati told reporters in Hong Kong on Wednesday.
But "we have a strong, very non-negotiable commitment of diversity. That means we have to respect differences," she said. "We are not a conflict country. We are not a violent country. The track record of Indonesia in terms of respecting the sanctity of contracts is very, very strong. So I will encourage all parties not to be discouraged, confused or afraid of investing in Indonesia."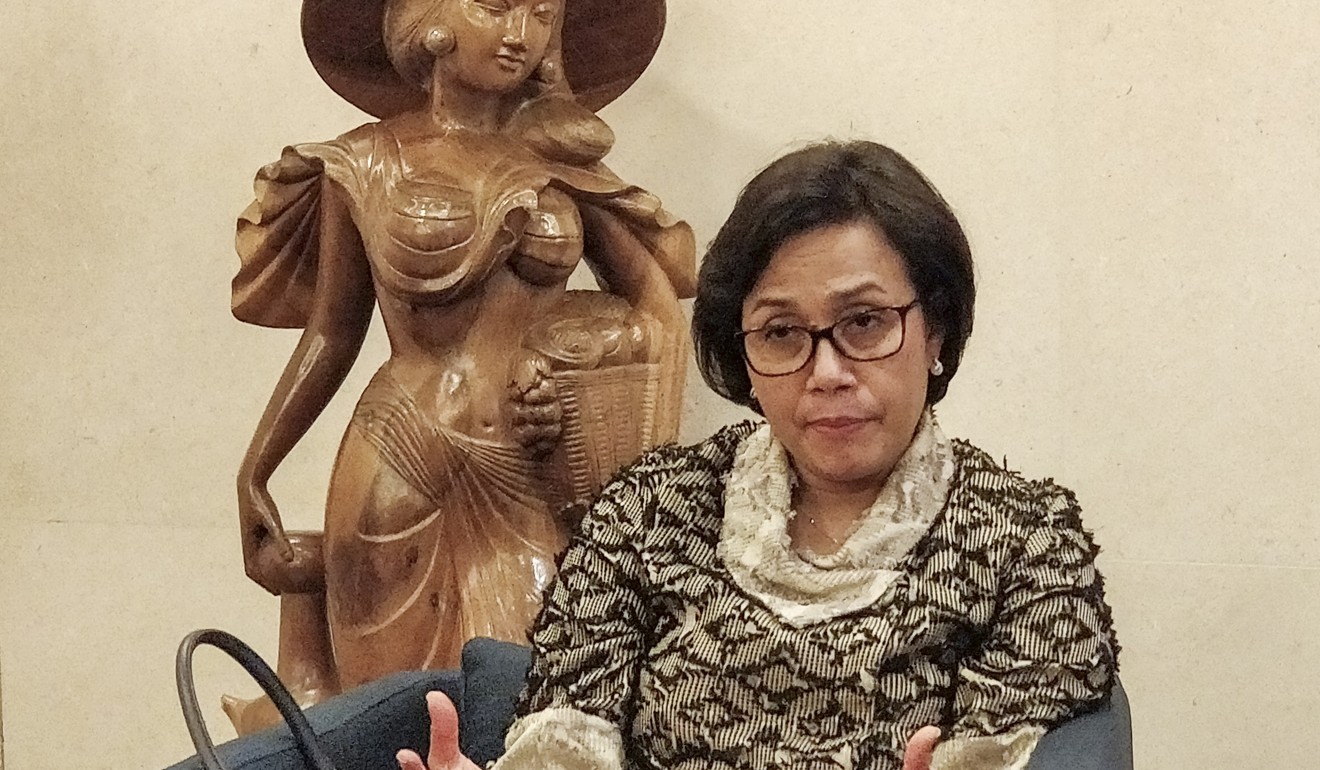 Indrawati, a former World Bank managing director, was in Hong Kong to attend a conference on the Asia Infrastructure Investment Bank (AIIB).
Her comments came following the barrage of criticism that Anies Baswedan, the newly sworn-in governor of Jakarta, has faced for declaring that "pribumis" [native Indonesians] should retake control of the Muslim-majority country from "colonial" forces.
"We 'pribumi' people were oppressed and defeated. Now, after independence, it is time for us to be masters in our country," Baswedan told supporters in his inauguration speech on October 17.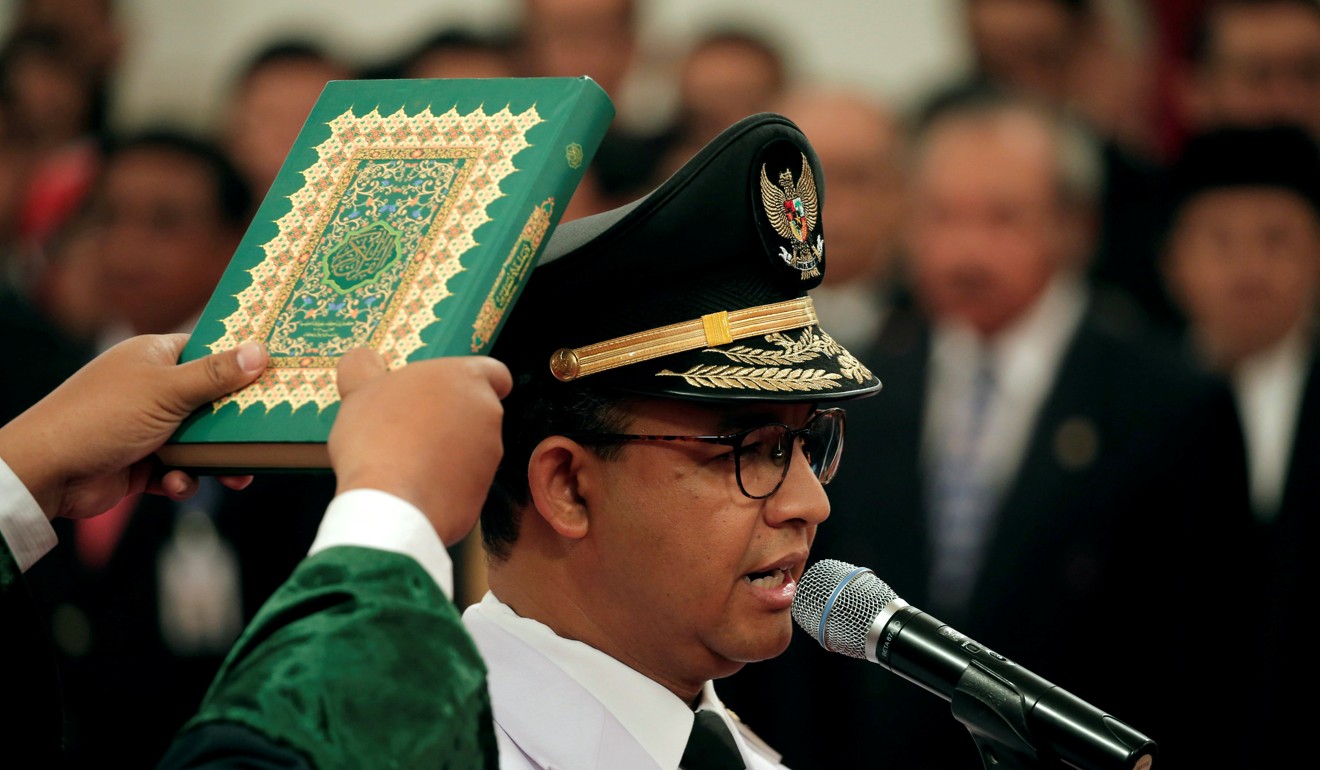 There are growing worries that such rhetoric by Baswedan and others who back him – including President Joko Widodo's main rival Prabowo Subianto as well as conservative Islamic clerics – will spook Chinese investors interested in tapping on the country's immense growth potential.
Indonesia's investment coordinating board recorded pledges of US$2.7 billion in Chinese direct investments last year. China is the second largest investor in the country, after Singapore.
Indrawati last week said that economic growth in the country could beat the government forecast of 5.4 per cent, bringing Widodo's pledge of achieving 7 per cent growth by 2018, within touching distance.
In the interview in Hong Kong, the career economist touted Indonesia's success in gradually stripping away an infamous reputation for bureaucratic red tape that had hindered foreign investments.
"We have been improving significantly. We are now even ahead of China, ahead of Philippines, ahead of Vietnam and ahead of India," she said, referring to Indonesia's rise to 72 in the World Bank's Ease of Doing Business Index released on Wednesday, from its previous rank of 91. "So it is a result of President Jokowi and the government to simplify and reduce the burden for … investors."
The World Bank estimates Indonesia will need some US$500 billion in investment to fund the construction of new roads, ports and bridges.
Indrawati voiced support for the China-led AIIB, and dismissed suggestions Beijing had an outsized influence in the two-year-old institution, or that it was in direct competition with the Japanese-led Asian Development Bank and the Western-dominated World Bank.
"It is multilateral, [decisions] cannot be dictated by one shareholder. If China wants to have a certain policy to be pursued by the AIIB, it should be discussed within the AIIB," she said.
China, which is the only country among the AIIB's 57 members with a voting share greater than 25 per cent, has said it is prepared to lose that privilege if more countries join and dilute its stake in the institution.