An Australian state is breaking ranks with the national government to support China's Belt and Road Initiative, forging closer ties with Beijing even as Canberra grows increasingly concerned about its rising influence.
Victoria, Australia's second-most populous state, has signed on to join Beijing's bid to build trade corridors linking China to Europe, Asia and Africa, a first for an Australian government.
The move, flagged on Friday by the state government in Melbourne, stands in sharp contrast to Canberra's cautious stance towards Xi Jinping's bid to construct a New Silk Road by investing up to US$1.4 trillion in infrastructure beyond its borders.
The national government, led by the centre-right Liberal Party, has been lukewarm towards the initiative amid concerns over Beijing's regional ambitions and allegations of Chinese meddling in Australian politics.
Pradeep Taneja, a China scholar at the University of Melbourne, described the move as "controversial" in light of Australia's foreign policy.
"The Australian government's thinking seems to be that if there are any opportunities for Australian companies to benefit from any projects that come up as part of the Belt and Road Initiative, then obviously they should go ahead and do it," Taneja said. "But at the same time, Australia has raised the same sort of issues about the belt and road as countries like India, Japan and the US have done, which is that it lacks transparency."
Although Australia signed a memorandum of understanding (MOU) on involvement in Chinese infrastructure projects in "third countries" last year, Beijing insisted the details remain secret – a request widely believed to be related to Australian preconditions not stipulated by countries formally signed up to the initiative.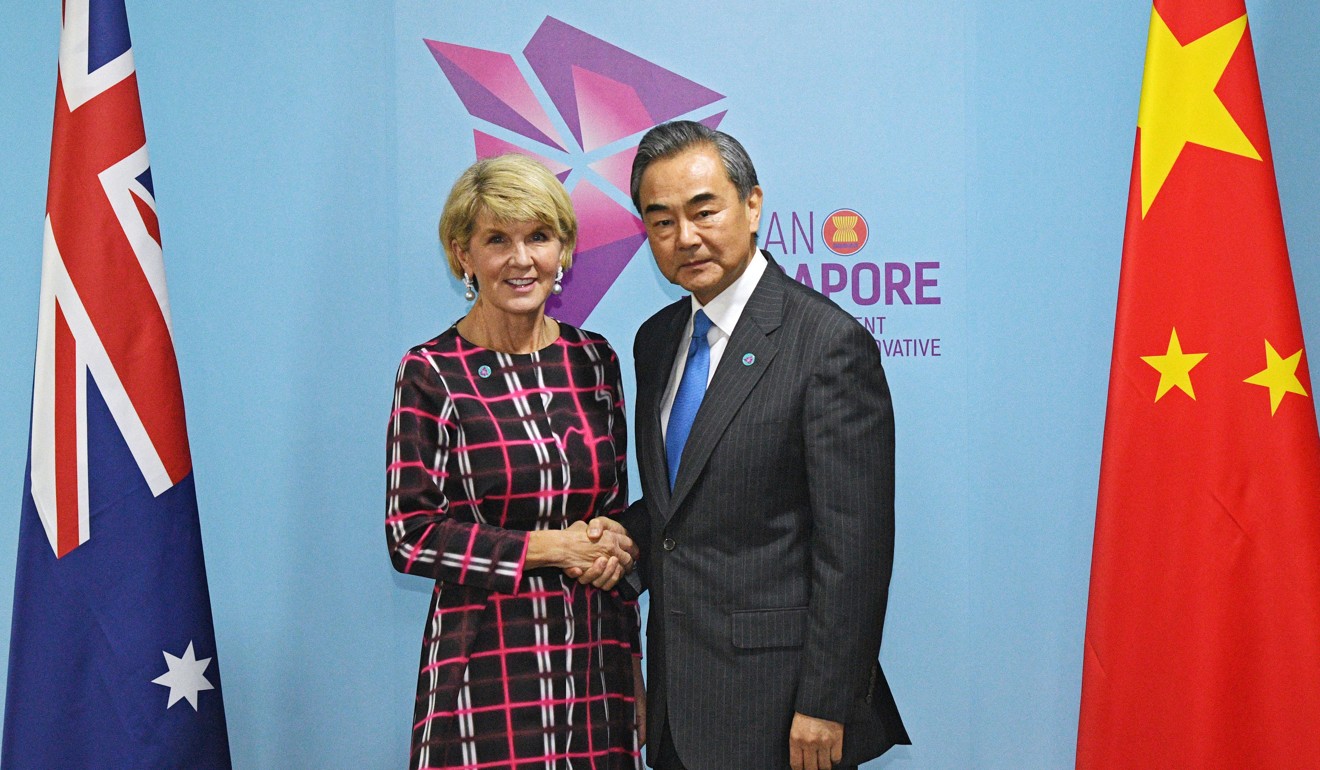 Earlier this year, former foreign minister Julie Bishop said Australia needed to be "clear-eyed" about its interests in light of China viewing belt and road projects as a tool "for greater political and strategic influence in the region".
Australian officials have expressed particular worry over massive lending by Beijing to Pacific island nations such as Vanuatu and Tonga that reside within Canberra's traditional sphere of influence. Beijing injected more than US$1.7 billion into the region through its foreign aid programme between 2006 and 2016, according to the Sydney-based Lowy Institute. Canberra, which has raised concerns about the sovereignty of tiny Pacific nations being undermined by unsustainable lending, boosted its aid to the region by 20 per cent this year to A$1.3 billion (US$900 million).
In July, Australia forged an agreement with the United States, its security ally, and Japan to create a rival regional infrastructure investment programme in what is widely seen as a move to check Beijing's growing regional clout.
China-Australia relations have been marred by tensions since former prime minister Malcolm Turnbull cited Chinese Communist Party interference in Australian democracy as a justification for anti-espionage laws that came into effect in June.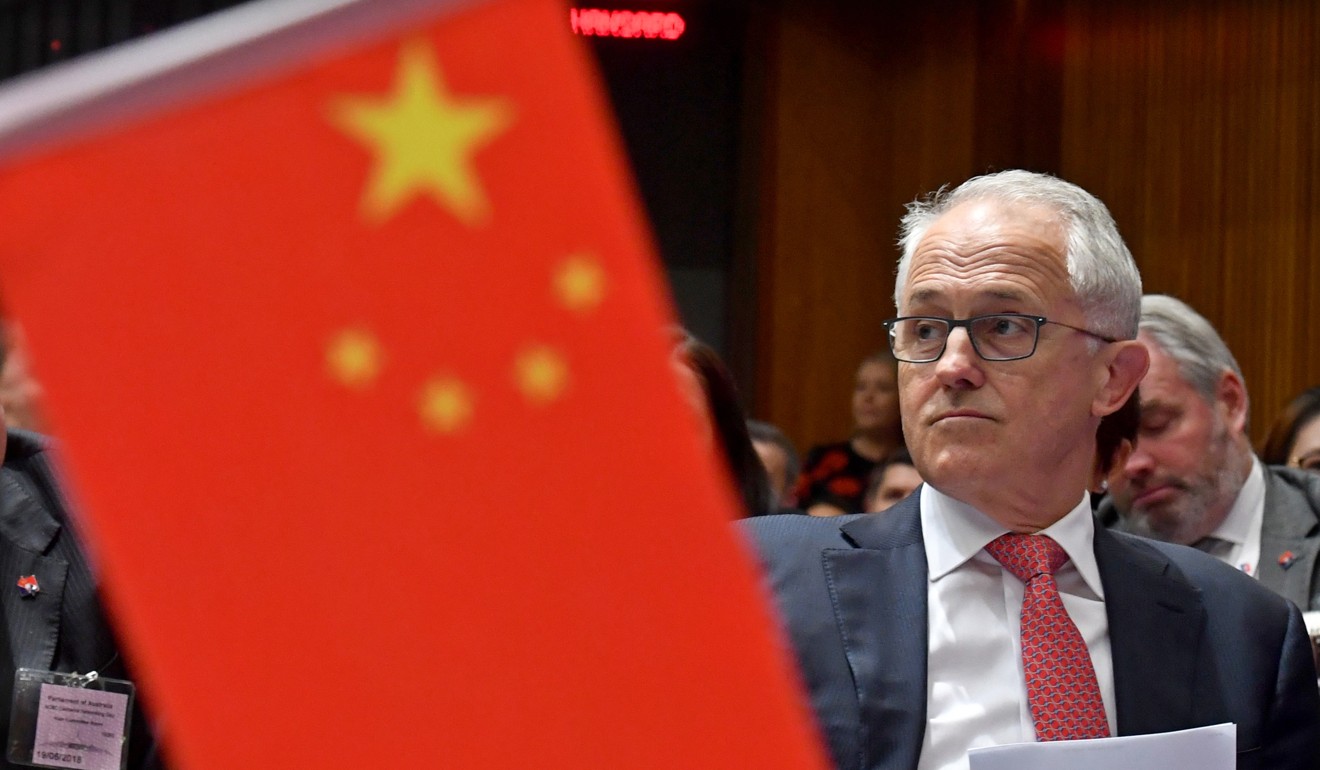 Turnbull's push for the laws came on the back of a secret government report that found Beijing had been trying to influence Australia's political parties for at least a decade.
Victoria's ties with Beijing have experienced none of the friction seen at the national level. Since entering office in 2015, its Premier Daniel Andrews, who leads the centre-left Labor Party in the state, has visited China no fewer than four times. At last year's Belt and Road Forum in Beijing, he was the only Australian state leader in attendance.
"This new Australian first agreement sums up everything we have achieved with China over the past four years – it means more trade and more Victorian jobs and an even stronger relationship with China," said Andrews, after signing an MOU with Chinese ambassador Cheng Jingye.
A Victoria government spokesperson declined to address concerns about Beijing's strategic ambitions, but said the agreement was a testament to "the strength and resilience of the relationship between Victoria and China".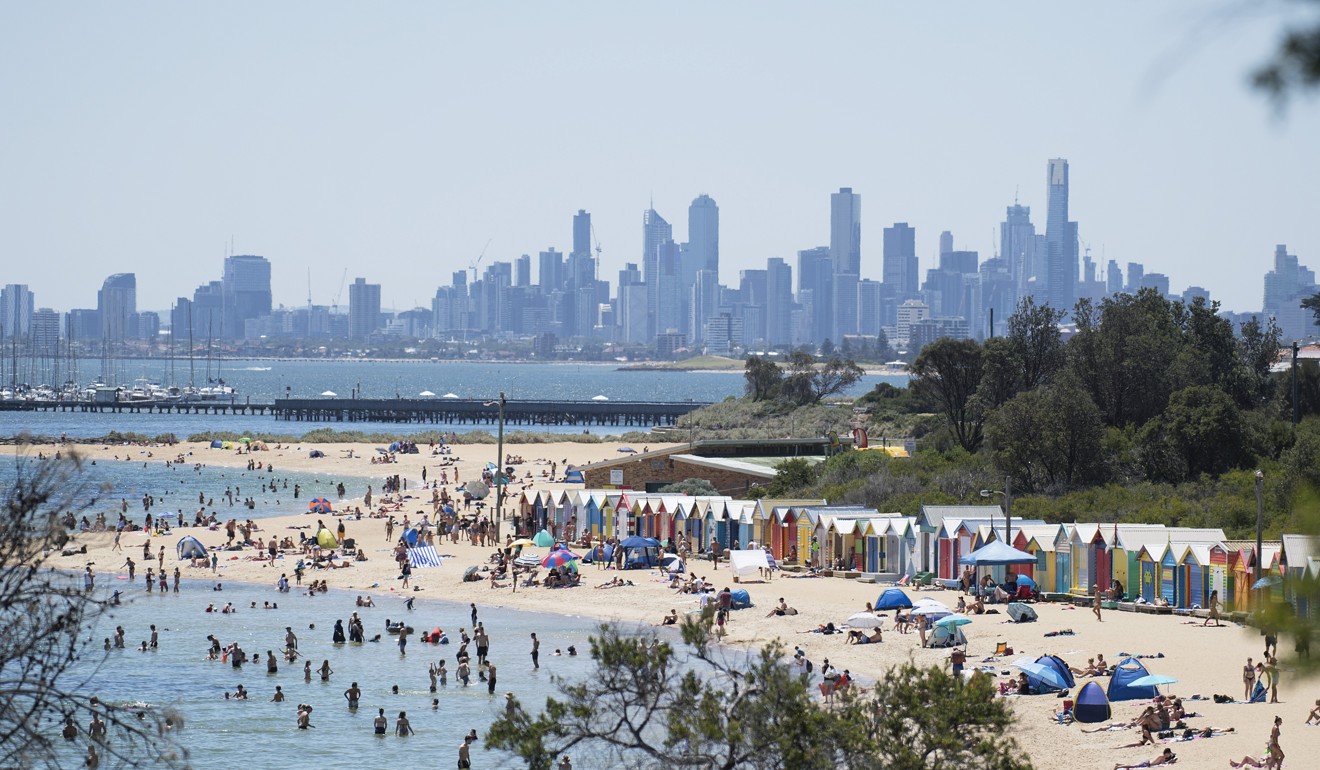 "State governments are not too worried about security damage and the broader foreign policy impact," said Taneja. "They are only looking at the political objectives: job creation, employment, trade, the number of students coming from China."
In February, Andrews was forced to deny that his government was compromised after it emerged one of his MPs had served as an adviser to an Australia-based lobby group with links to the Communist Party.
Clive Hamilton, the author of Silent Invasion: China's influence in Australia, said the threat of Chinese interference in Australia was yet to be taken seriously in the state capitals.
"What the belt and road does is signal to Beijing that the Victorian government is not worried about its strategic and political interference – that's a worry for the whole nation," he said.
Hamilton said Victoria's moves were likely to cause unease within Canberra, and other states could potentially follow its lead.
"I think there are probably some serious concerns in the federal government," he said. "I think what will happen is that the federal government will wait to see which kinds of projects the Victorian government is looking to approve under the Belt and Road Initiative and will not hesitate to step in if those projects look as if though they might breach the new national security foreign interference laws that Canberra has recently passed."