India
Get more with myNEWS
A personalised news feed of stories that matter to you
Learn more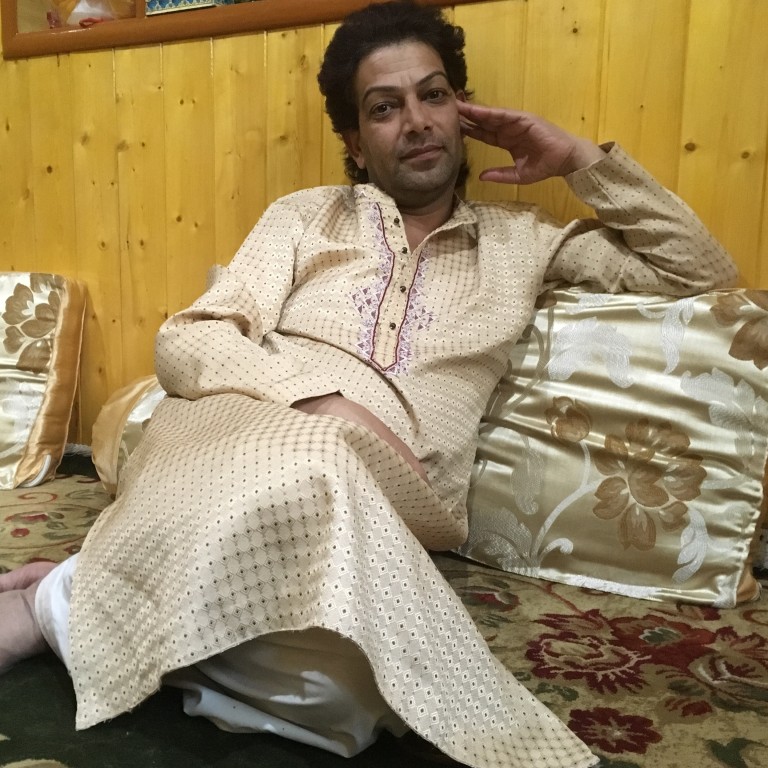 In India, Kashmir's transgender community struggles to survive under the shadow of conflict
The curfew and internet blackout has robbed the marginalised group of much-needed support and contact, with many unable to leave their houses
New Delhi claims the revocation of Jammu & Kashmir's special status would improve the lives of minorities in the region, but experts say this is untrue
The day before
India
unilaterally scrapped Jammu & Kashmir's autonomy through a controversial presidential order, Babloo was preparing for a busy month of marriages at her home in the Dalgate area of Srinagar, the state's summer capital.
The 45-year-old, who identifies as a transwoman, has made a living as a matchmaker for the past 25 years. But she has spent most of the past 45 days locked inside her home, unable to contact her clients – many of whom have either cancelled or postponed their wedding ceremonies.
From August 5 – when India's home affairs minister Amit Shah announced the government's plan to
revoke the disputed region's autonomy
– the valley's population of 7 million people have been under military lockdown. Coupled with a full communications blackout, with internet services cut, normal life in
Kashmir
has come to a grinding halt.
"Some of my clients cancelled their wedding ceremonies. Others had a modest wedding, which we couldn't attend due to the restrictions in place. We couldn't ask them for money because everyone in Kashmir is suffering," says Babloo, looking out the window of her house.
Though she has witnessed many political upheavals in Kashmir over the past three decades, Babloo has not faced such a situation before. The fear among people is unprecedented, she says.
"We had to attend a wedding just a few kilometres from my house, but we couldn't go," Babloo says. "The [Indian armed] forces had set up a checkpoint just at the entrance of our neighbourhood and wouldn't allow anyone to pass."
Pakistan Prime Minister Imran Khan has strongly criticised New Delhi's actions and this week appealed for international support for Kashmir in an address to the United Nations General Assembly.
"I fear there will be a massacre and things will start to go out of control," he said in New York, warning of a possible nuclear war breaking out over Kashmir. "We are heading for a potential disaster of proportions that no one here realises."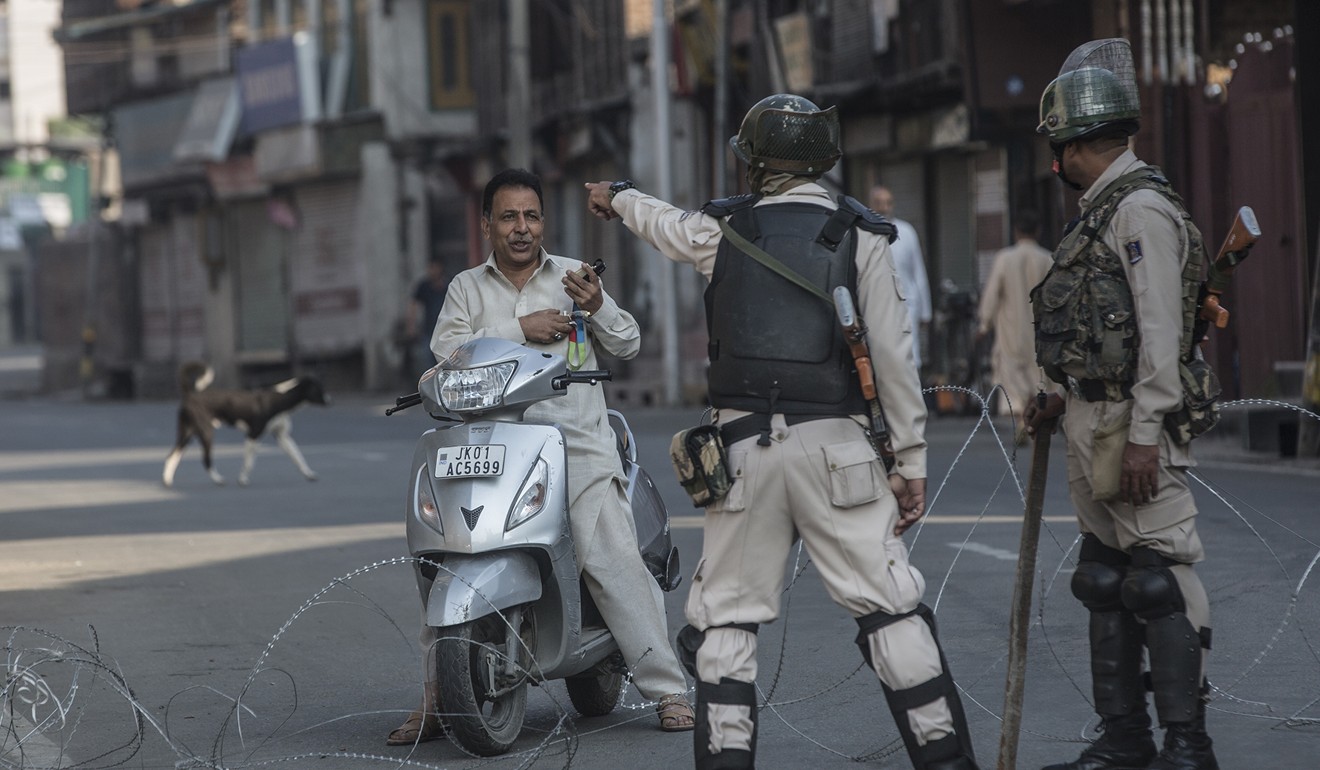 CUT OFF
In the Kashmir Valley, under the shadow of conflict, the transgender community has been struggling for existence and identity.
For centuries, most of them – abandoned by their families at an early age and shamed by society – have taken up the role of matchmakers, a vocation that provides them with social status as well as employment. Others earn money by singing and dancing at wedding ceremonies, which usually take place between the months of July and October, given the region's harsh winters.
Omaira, from the Hawal area of Srinagar, quit her studies due to the bullying she says she faced in school. She now works as a make-up artist. The 22-year-old isn't worried about what people think of her, and does not refrain from wearing flamboyant clothes or make-up in public. She says she got the confidence to own her sexuality after speaking to her transgender friends on Facebook.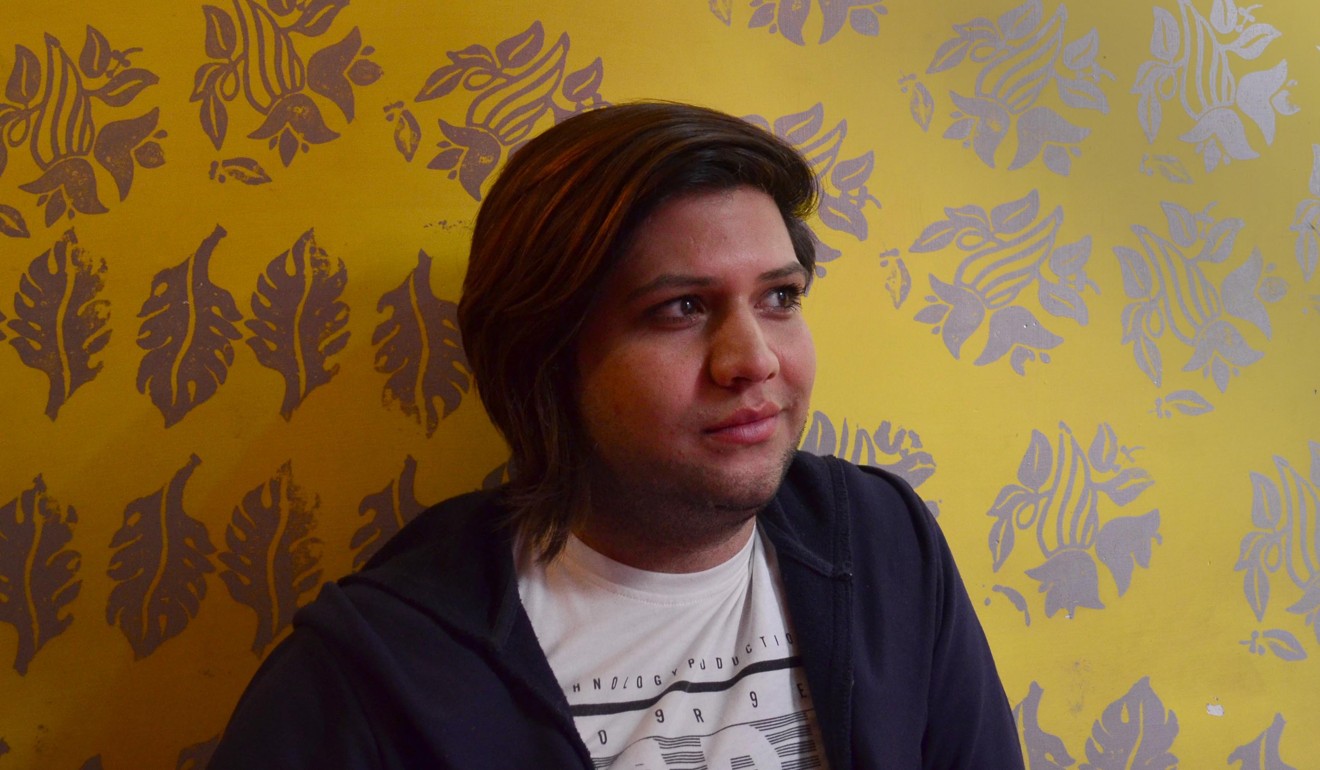 "Today, the internet is life," Omaira says. "We have many friends in the Indian states of Punjab, Delhi, Himachal Pradesh, and Hyderabad. We usually stay in touch with them constantly, but for the past month and a half, we haven't heard from them. Neither have they heard from us."
She says her friends on Facebook and Instagram have helped her get through tough times in the past, given the community has limited access to public space even on normal days. Since the internet shutdown, however, that support has not been available, making her feel as if she were in a "jail".
Shabo, 32, lives just a few blocks away from Babloo. She worked as a paper-mache artist in downtown Srinagar for years before finding her calling as a performer at weddings.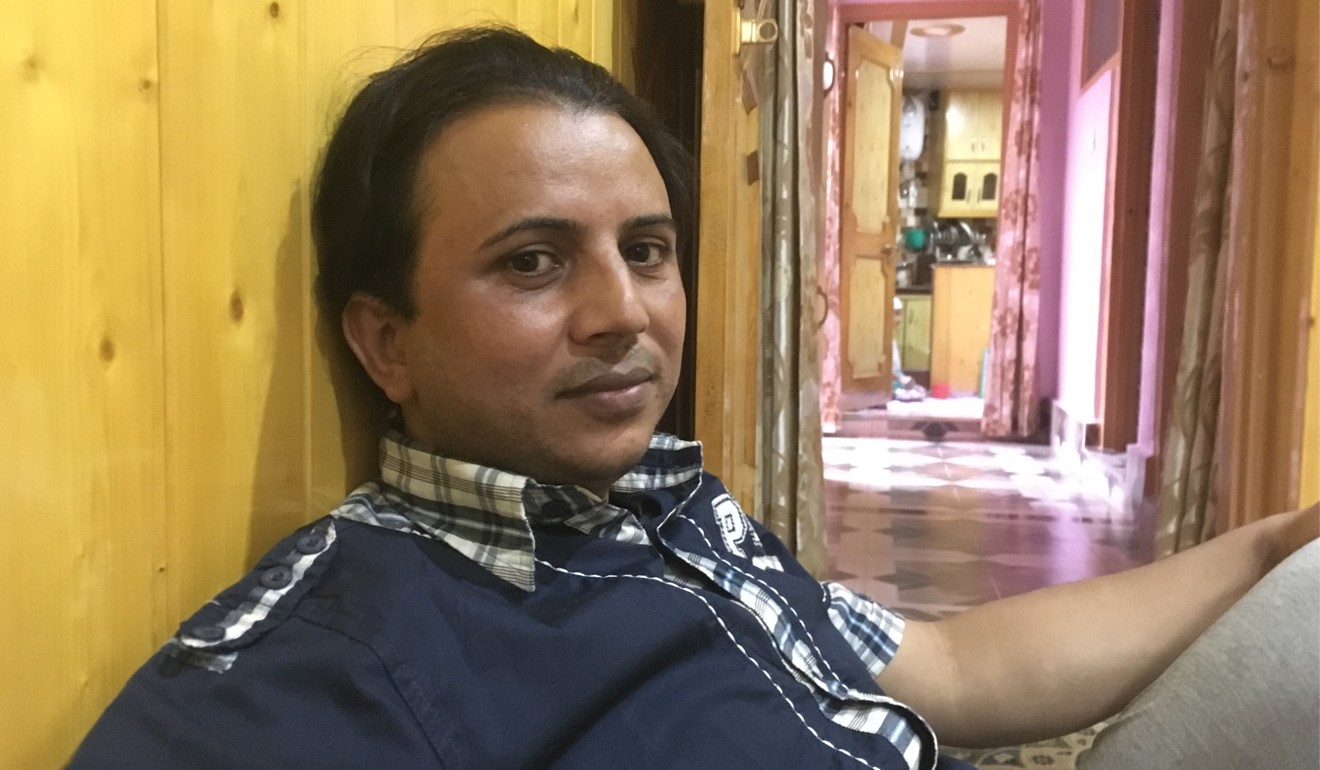 "I never learned singing but it was always in me," she says. A couple of years ago, Shabo's rendition of a popular Kashmiri song went viral online, which led to her getting a number of offers to perform at weddings.
But for the past two months, she has had no offers and has been struggling to make do. "We have a limited source of income which makes us more vulnerable than others," she says of the transgender community.
Shabo has also not heard from many of her friends since the lockdown began. "Some of those who are in our circles and live close by did come to my place. But those living in other districts in Kashmir, we haven't heard from them. It's scary."
She recalls an incident a few months ago, when an elderly transwoman was left on the road as her family refused to take her in. "We are all we have," she says of the community.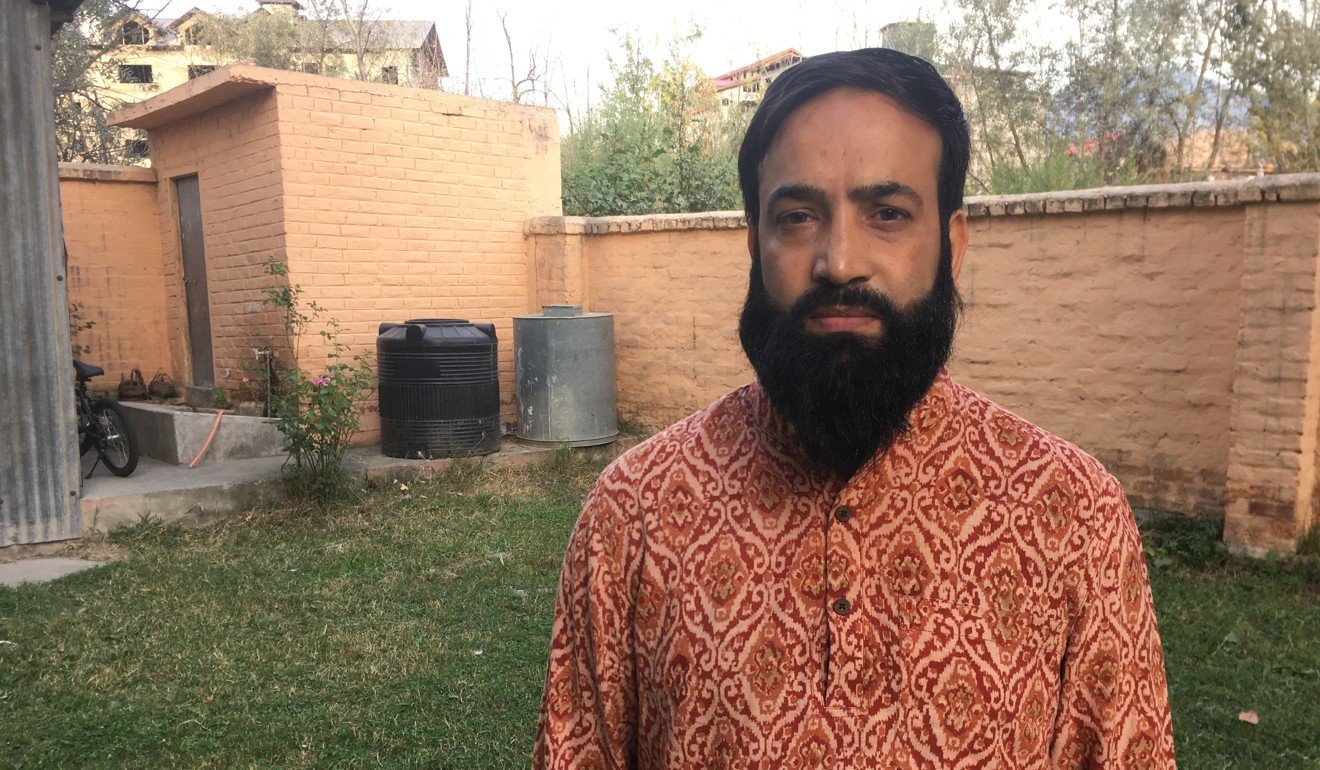 'PINKWASHING'
The Indian government had earlier claimed that the revocation of Jammu & Kashmir's special status would improve the lives of women and minorities living in the region. But Aijaz Ahmad Bund, an assistant professor at Srinagar's Amar Singh College who has been working for the rights of Kashmir's
LGBTI
community for the past eight years, believes such a narrative is mere "pinkwashing".
"Just like the state of Israel, India is trying to portray itself as LGBTI-friendly to help change its own image. But one has to understand that aggressions towards the people of
Kashmir
are also aggressions towards the LGBTI community," he said.
Babloo, the matchmaker from Dalgate, agrees with him. "I took part in the protest in 2016," she says, referring to a mass civil uprising that started after the killing of popular militant commander Burhan Wani. "Two of my nephews were arrested after that; now tell me how it is good for us?"
Bund's journey as an activist began when he witnessed how his own family treated a transgender man who had come to their home with a marriage proposal for his sister. "I was appalled by the conditions faced by the transgender community in Kashmir," he says.
He started off volunteering in the community in 2011, before helping to set up the Sonzal Welfare Trust in 2017, which works for the well-being of gender and sexual minorities. That year, he published the first ethnographic study about the transgender community in his book Hijras in Kashmir: A Marginalised Form of Personhood. Bund has also filled petitions in the Kashmir High Court asking for equal rights in education and employment for the community.
He believes people cannot be forced to change their view of the LGBTI community. "If you do that people will be more reluctant. There should be a discourse within society to make long-term changes."
Babloo says in the past few years, she has seen a shift in the perspective of people towards the community. "Earlier, when we would go out, people would taunt us, pass comments. But slowly that is changing."