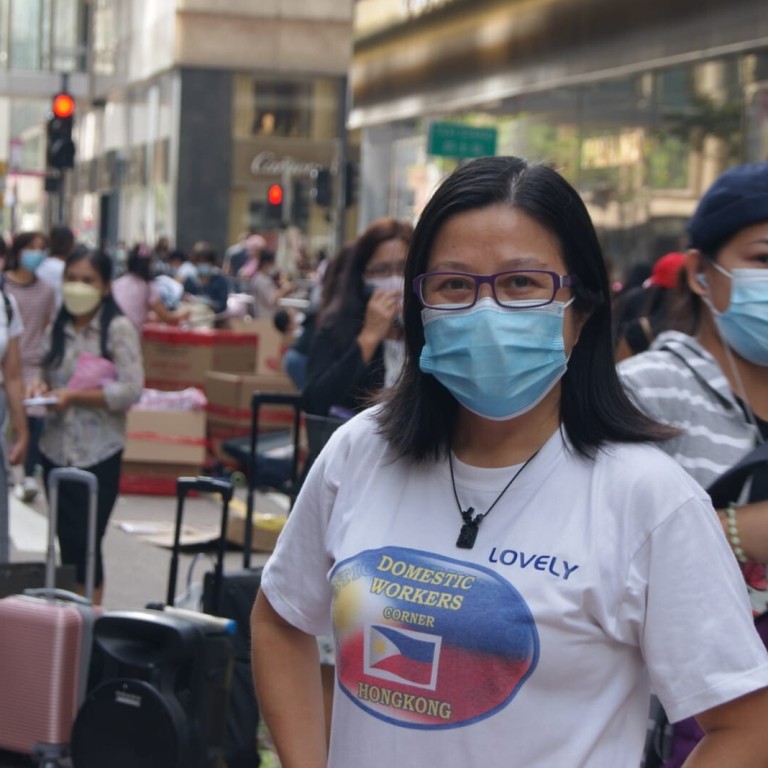 Coronavirus: Filipino domestic worker in Hong Kong offers webinar booster for fellow migrants
Rodelia Pedro Villar's Facebook webinar campaign is intended to help her fellow migrants in Hong Kong who face added challenges amid Covid-19
The sessions will cover issues including mental health, labour rights and financial literacy
Rodelia Pedro Villar has seen enough of the struggles her fellow
domestic workers in Hong Kong
have faced during the
coronavirus
crisis that she decided to tackle the problem head on and launch
a series of webinars specifically designed to help them cope in an environment where finding such resources – let alone accessing them – can be difficult.
"I want to meet some of the needs of domestic workers in Hong Kong, who because of Covid-19 cannot leave their employers' homes, see friends or seek help," she said.
The 43-year-old Villar, who is originally from the Philippines and has worked as a domestic helper in Hong Kong for almost two decades, is bringing together a number of local non-profit groups for the venture, including the charities Enrich and Pathfinders, which in turn will lead discussions on such issues as labour rights, financial literacy, legal help and maternity protection.
The webinars, which will be available for free, will also provide information about services available to Hong Kong's 380,000 migrant domestic workers, she said.
The first webinar, which is expected to take place on Facebook at the end of this month, will focus on mental health.
"My main goal for the project is to guide migrant workers and raise awareness," Villar said. "Many of them don't know who to go to when they have a problem, and they are also not able to access services face-to-face" during the pandemic.
"Most of the time they come to me for help and I spend my free time making sure they get the right support, but there are so many who cannot access help," she said.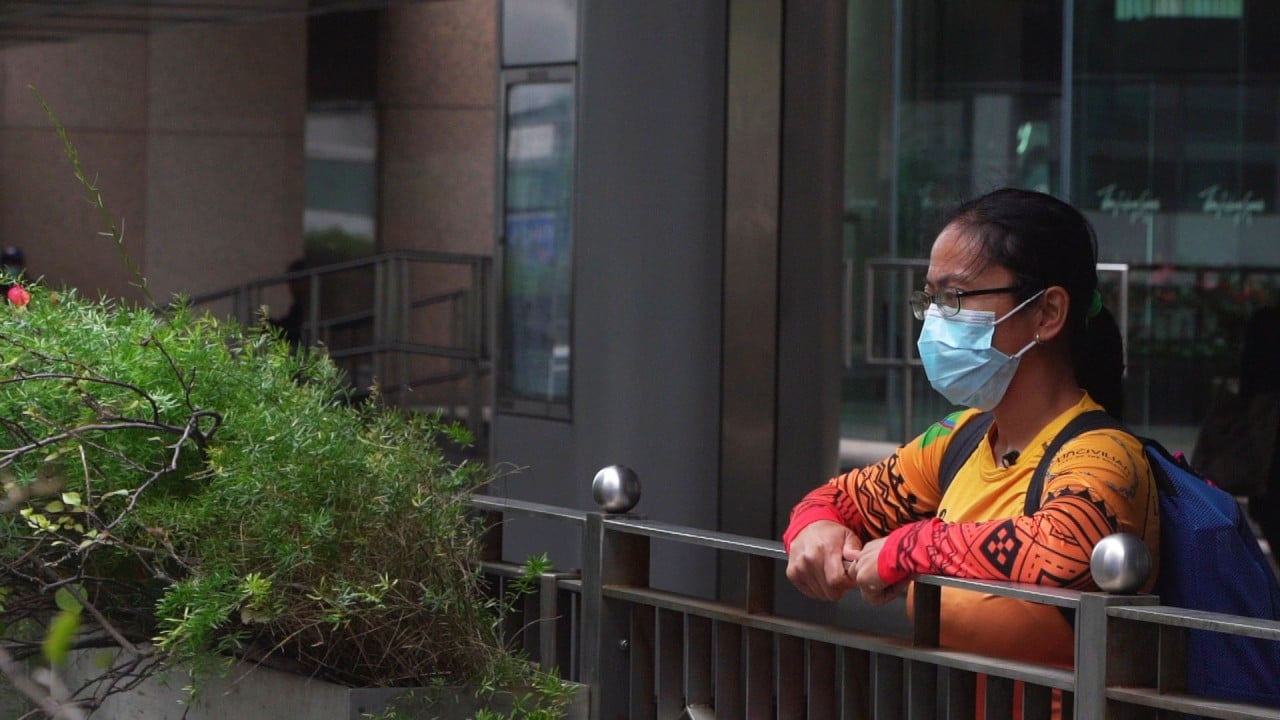 03:53
Domestic helpers in Hong Kong pitch in to try and stop the spread of coronavirus in the city
Domestic helpers in Hong Kong pitch in to try and stop the spread of coronavirus in the city
Villar, a recipient of the Spirit of Hong Kong Lion Rock People's Choice Award – recognising her as one of Hong Kong's unsung heroes – said that online webinars are "the best way to make sure as many domestic workers as possible can receive important information, from the right sources".
Migrant domestic workers in Hong Kong have faced a host of challenges since the pandemic broke out early last year, including unemployment, increased discrimination because of perceptions that foreigners are responsible for bringing the coronavirus into Hong Kong, changes to visa and immigration policies, as well as increasing financial and mental health issues.
In a survey conducted last year by local charity Uplifters along with Médecins Sans Frontières, 72 per cent of foreign domestic workers interviewed in Hong Kong reported signs of depression during the pandemic.
The study showed that being separated from their families and working away from their home country was the most common source of anxiety (47 per cent), followed by worries about their family's health back home during the pandemic (39 per cent).
Because of social distancing rules, consulates in Hong Kong have also had difficulty in organising their usual orientation sessions for newly arrived domestic workers – a gap that Villar hopes her project will also be able to fill.
The webinars will be streamed live via the Domestic Workers Corner Facebook page, which was set up by Villar in 2017, and on the Facebook pages of the participating charities.
Advocates and support workers said that Villar's initiative will help bridge the efforts of social-services organisations whose outreach efforts have been limited during the pandemic.
"We believe that Rodelia's project is much needed and will be very beneficial," said Tynna Mendoza, director of programmes at Enrich Hong Kong, which promotes the economic empowerment of migrant domestic workers. "We are particularly concerned about the rise in financial difficulties during the pandemic and we welcome this collaborative opportunity to support more workers who are facing this issue."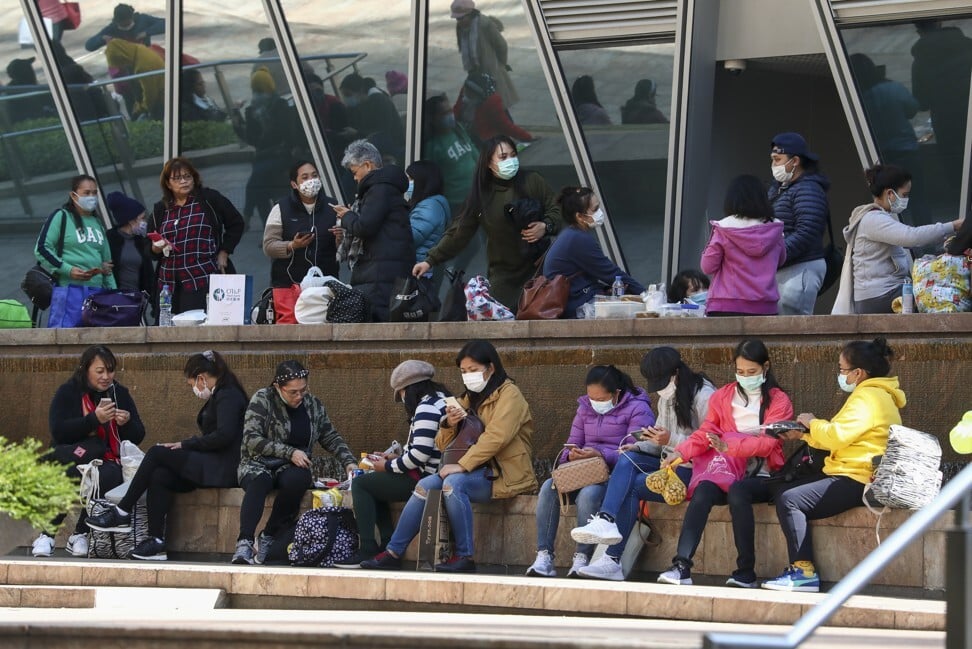 Manisha Wijesinghe, the executive director of HELP for Domestic Workers, noted that Villar's project is unique because it was singularly developed by a migrant domestic worker with the aim of raising awareness of her fellow workers.
"Through facilitating access to information and support services, the project helps migrant domestic workers to take the first step in protecting themselves and their rights," she said.
Camille Bethoux, head of programmes at Uplifters – an NGO focused on empowering migrant domestic workers through education – noted that the pandemic has worsened the already challenging situations of the workers and shrunk some of their only safety nets, such as religious activities and community gatherings.
"Only through this type of collaboration can we ensure these women access to the support they need," she said.
This article appeared in the South China Morning Post print edition as: Domestic worker offers online aid to fellow helpers