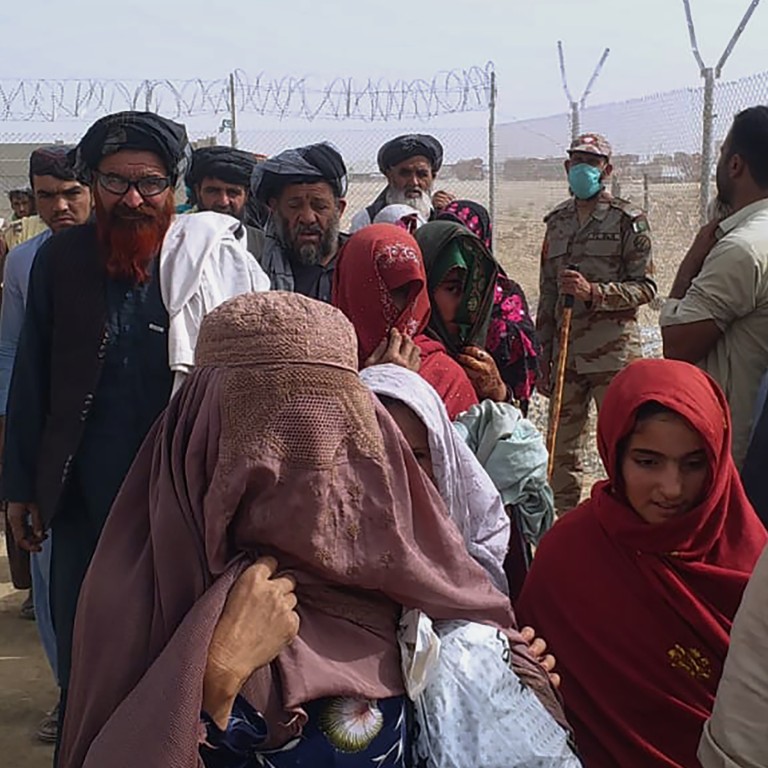 Afghanistan conflict: I watched Kabul fall to the Taliban
The Taliban's lightning advance on Kabul caught not only the US off guard, but ordinary Afghans too
Sonia Sarkar was on the ground as the mood went from normal to frantic in a matter of days. On Thursday, she attended a wedding where unveiled girls danced to Bollywood hits; now some women are in hiding, fearing 'life is over'
When New Delhi-based journalist Sonia Sarkar arrived in Kabul last week intending to report on the implications of the conflict between Afghan forces and the Taliban on the back of the US troop withdrawal, life in Afghanistan's capital seemed normal. People were visiting high-end cafes, malls and attending huge weddings. Little heed was paid to the thousands of wounded people who had entered the city after their hometowns were taken by the Taliban. All that changed early on Sunday morning as it became clear that the Islamist group were poised to enter Kabul. Here is her first-person account.
On August 11, when I landed in Kabul a little before dusk, my visit started with warm messages from my contacts who welcomed me and told me to be alert. One said: "See, everything is normal in Kabul, life is going on."
It reflected how the mood in
Afghanistan
's capital was still normal, even though the Taliban were making a lightning sweep across the country, with Afghan forces unable to stop them. All this changed before dawn broke on Sunday, when news emerged that the Taliban had taken over Jalalabad, a city of 356,000 people about 150km from Kabul, without a fight.
I started receiving frantic messages from the same set of Afghan contacts asking me to "leave at the earliest", and "go anywhere from here but just leave".
Ironically, barely six hours before I heard the news of the fall of Jalalabad, I had been planning to travel there to report on how it was the only major city not to have fallen to the Taliban.
By 8am, when I left my hotel, the early morning anxiety on social media and private text messages had spilled on to the streets. People were standing in long queues in front of banks and ATMs.
Some tried to forcefully enter a bank in Shahr-e Naw, the city centre, while security guards on the first floor of the building tried to shoo them away.
I covered a distance of one kilometre in 1.5 hours as the traffic was in complete mess. Every other person was rushing somewhere – some seeking to acquire passports from the government's immigration department, others lining up outside different embassies for visas – even as most shops and businesses remained shut.
Among them were thousands of Afghans who had supported diplomats from the
United States
,
India
, Turkey, Uzbekistan and Canada for years and were now seeking their help to flee to safety. At Sadarat Square in the city centre, artists painted murals calling for a "ceasefire" from both sides on the walls of the Kabul Governor's office.
As the day wore on, anger at Afghan President Ashraf Ghani erupted after it was confirmed that he had
left the country
, abandoning 38 million Afghans to the Taliban's devices.
According to my interviews with Afghans, Ghani is the most hated man in Kabul right now, perhaps, more than US President
Joe Biden
or even the Taliban forces.
To ordinary Afghans, he lied through his teeth barely 24 hours before fleeing, when he asserted that he was mobilising forces to fight the Taliban, and refused to resign despite pressure from all quarters.
Even as analysts point to how the US was caught on the back foot by the speed at which the Afghan government collapsed, Afghans in Kabul themselves did not see this coming.
As provinces fell one after another into the hands of the Taliban over the past month, forcing thousands of internally displaced people from war-ravaged Kunduz, Ghazni, Herat and Kandahar provinces to flock to Kabul's Shahr-e naw park and the open grounds of Khair Khana, the rest of the capital was abuzz with crowded malls, trademark traffic jams and lavish weddings in palatial marriage halls.
Barring a few good souls who distributed food packets, nobody really bothered about the wounded men, women and children, who had borrowed thousands of US dollars to hire trucks and cars to travel to Kabul only for survival.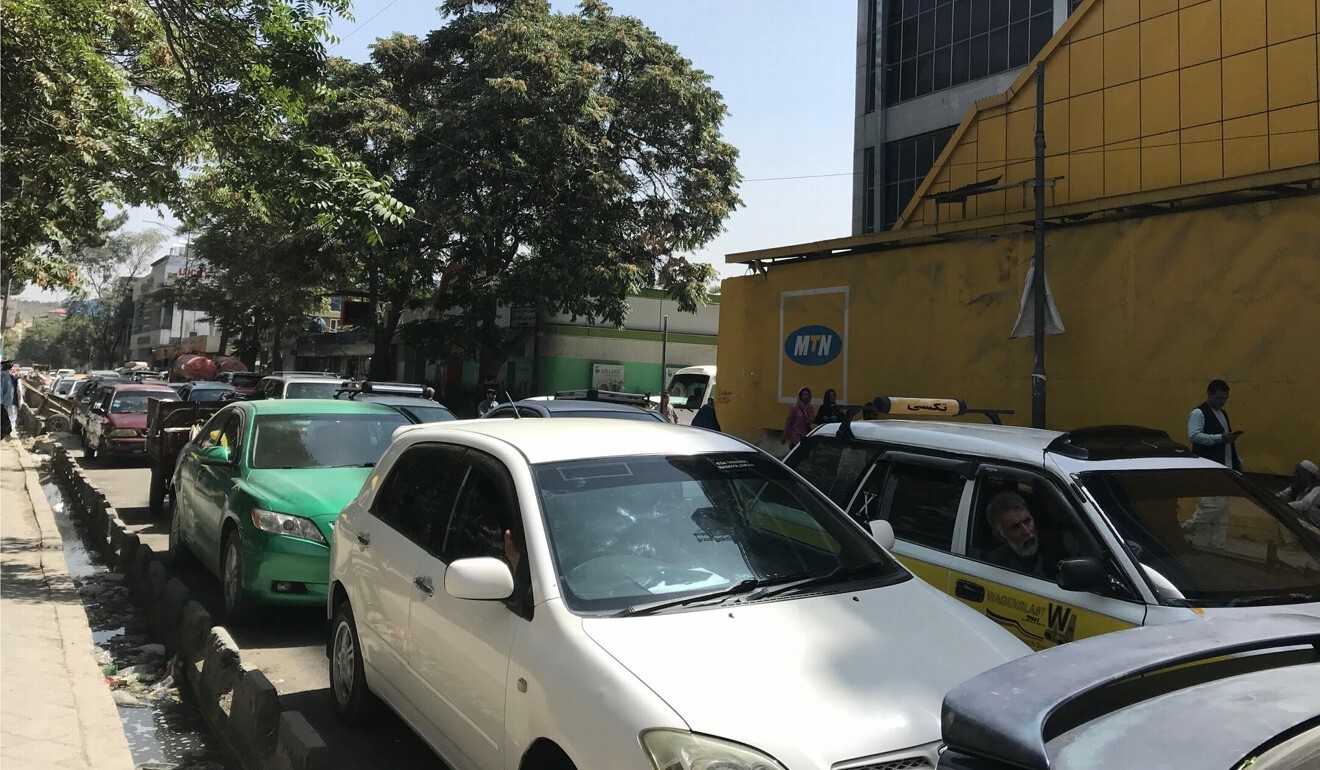 They had nothing except their identity cards, mats and carpets.
During my reporting trips to these venues, I was surrounded by hundreds who were desperately wanting money and food. Some were digging out the garbage to grab a bite. Some of them were taken to mosques for shelter while they expressed their anger and hatred for people in Kabul and the government then in power, which they said, had been apathetic to their misery and pain.
Predicting Kabul's fall "soon", a woman member of parliament on Saturday told me that these people must go back to their provinces because they wouldn't be getting any help in the capital. The divide between the lives of people in Kabul and other provinces has always been wide; now, it is stronger than ever.
This is the Kabul where just last Friday, people moved in fancy cars all night without any fear of being attacked. This is the Kabul where cafes with huge security cover run only for the rich and powerful. This is the Kabul where people live in high-rises. This is the Kabul where, on Thursday, I attended a lavish wedding that had no less than 1,500 guests, and where unveiled young Afghan girls were gracefully dancing to Pashto and Bollywood songs as a woman DJ, dressed in hijab, entertained them.
Afghan women were perhaps the first to realise that things were looking bad. On Saturday, the mood among them began changing. An Instagram star, who on Thursday came back home at 1am after attending a wedding, was desperately looking for Indian visas for herself and her associates.
The young women in Kabul University told me they feared they would have to stop their education after the Taliban takes over. The Taliban imposed Islamic religious law harshly during its rule of the country from 1996 to 2001, administering punishments of stoning, whipping and hanging and banning women from working.
Afghan women now hiding in their homes are angry at the US, Ghani and other "corrupt" politicians including Governor of the Balkh province Atta Mohammad Noor and the Junbish-e-Milli chief Abdul Rashid Dostum, who only accumulated wealth, and never cared for their people, and ultimately fled to safe havens.
As I was writing this piece late on Sunday, one of the women I met in Kabul University texted me, saying, "Our life is over. We will never be able to step out."
I understood her fear because just hours earlier I had heard the screams of women and children outside my hotel room. A few seconds later, people came up to the floor I was on and started banging the doors of all the rooms, including mine. At that point, I thought, perhaps the Taliban had arrived.
Covering my head with a long black scarf, I hid in the bathroom and tried to reach the hotel manager on my mobile phone. He declined my call. I tried a local journalist, who had been extremely generous in extending help and guidance and he asked me to switch off the lights, put my phone on silent, and stay calm.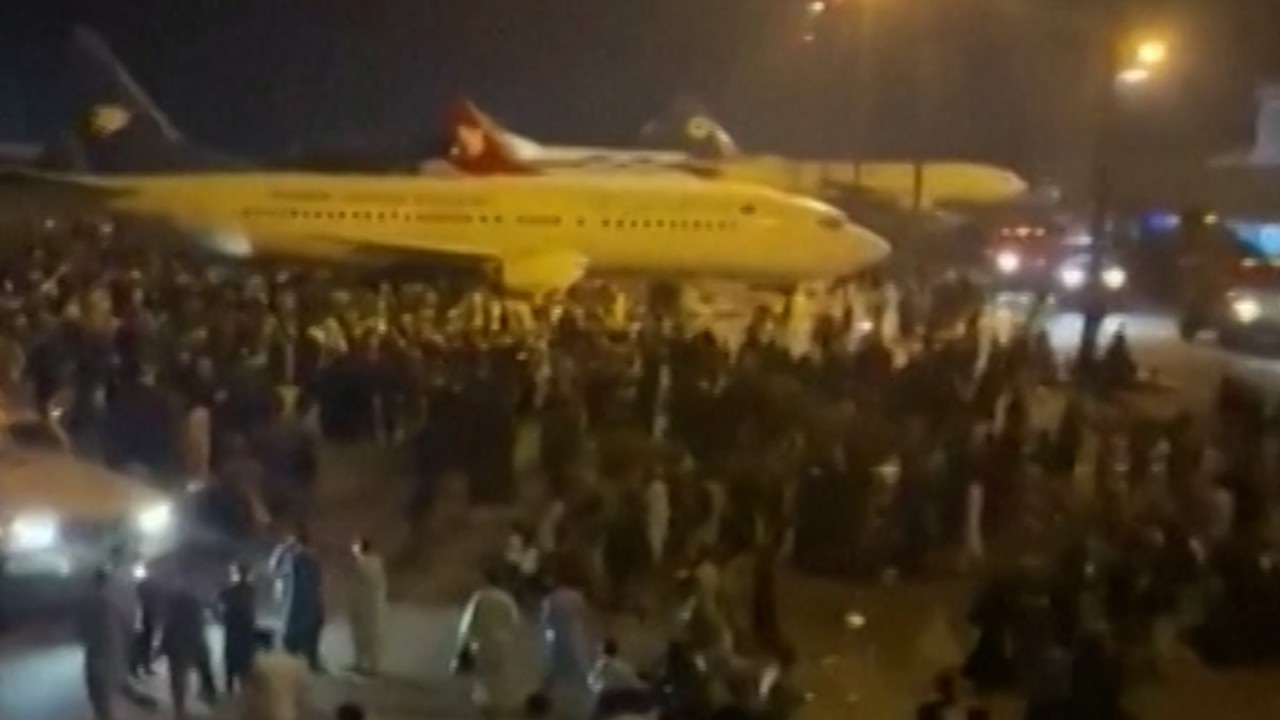 01:27
Fleeing Afghans pack tarmac at Kabul airport as Taliban takes control of the capital
Fleeing Afghans pack tarmac at Kabul airport as Taliban takes control of the capital
He was able to reach the hotel manager who explained to him that two families from Kandahar, who were staying in the hotel, had fought after an argument. They were asked to leave but it wasn't reassurance enough for me to stay calm. I started looking for alternative accommodation and sought help from a fellow female journalist.
My Afghan driver who had accompanied me on reporting trips in the past few days helped me with my move, even though he was undergoing treatment in hospital for a sudden dip in his blood pressure. He advised me not to sit next to him in the passenger seat like I did in the past week but to huddle in the back seat.
As I write this, I am battling to keep my tears at bay. My own fearful experience aside, it has been painful to watch thousands of Afghans crowding at Kabul airport seeking flights out of the country, as others who cannot go cope with being abandoned by their leaders and young women worry that their lives are over.
Fellow journalists at the Kabul airport now say there is a fire there and five people have died. It is unclear if civilian flights will take off. On Monday, all commercial flights were cancelled.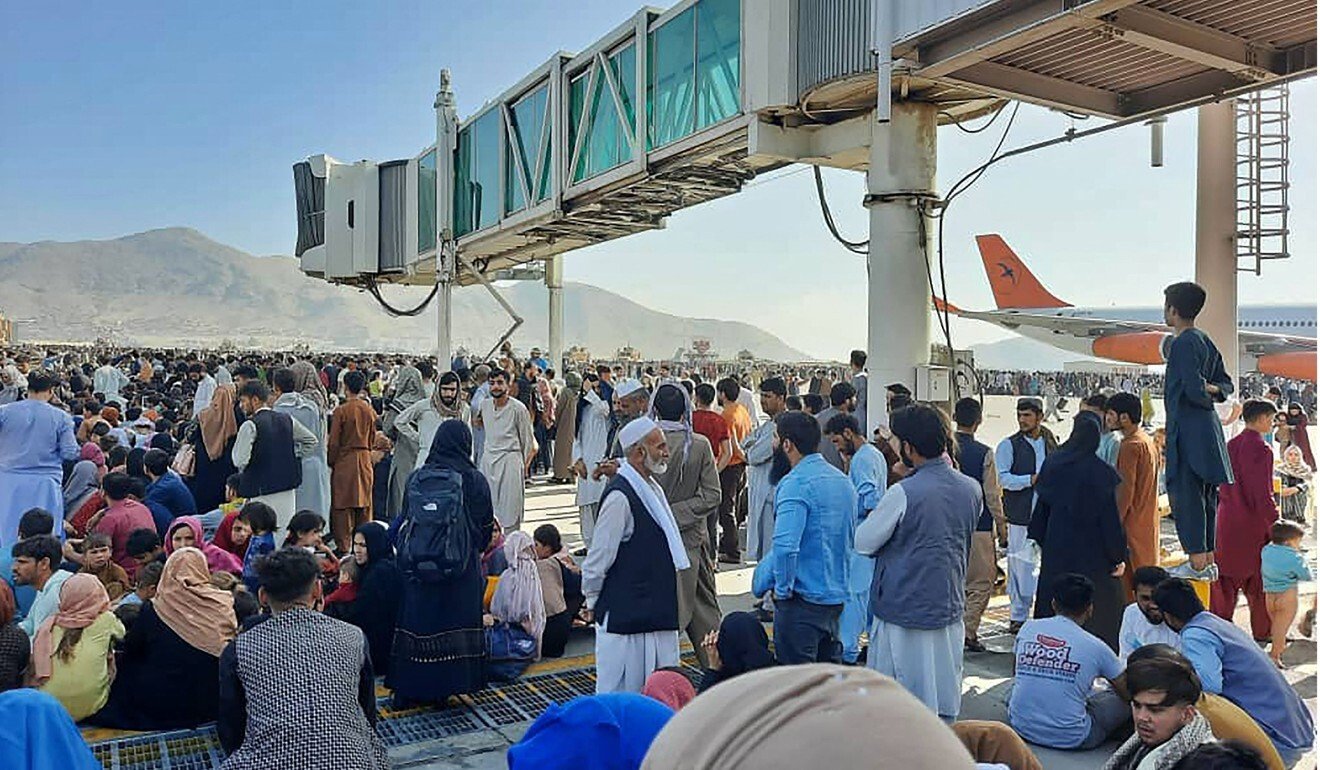 This article appeared in the South China Morning Post print edition as: Denial gives way to panic for city's elite