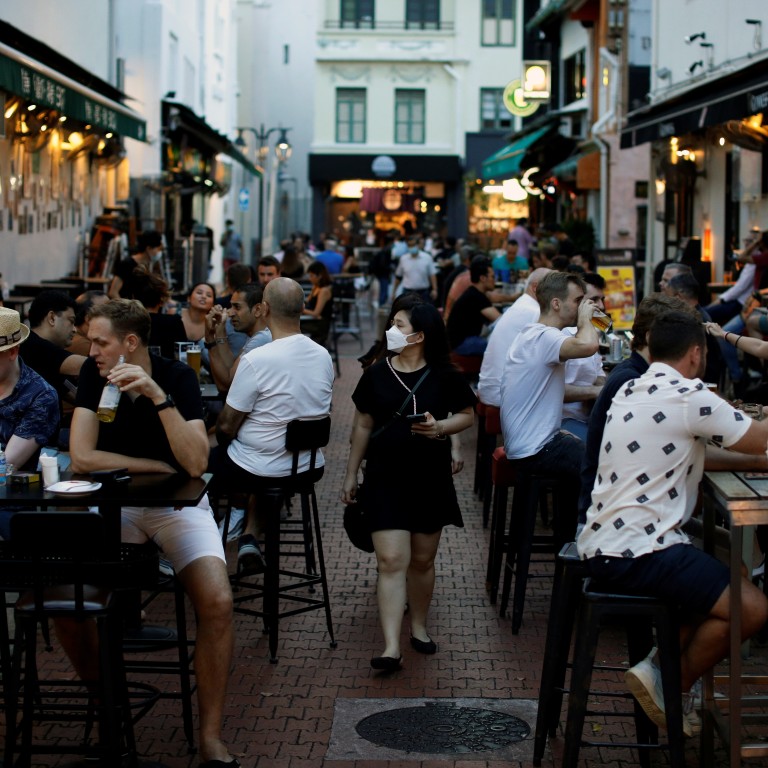 Singapore's coronavirus cases could reach 10,000 a day in next two weeks
But some experts say testing of asymptomatic people should stop to conserve health resources for the most vulnerable, as 2,909 cases are recorded on October 1
Of thousands infected recently, 98 per cent had no, or mild, symptoms, while just 0.2 per cent were severely ill
A leading
Singapore
-based infectious diseases modelling expert has suggested the country's Covid-19 cases could reach 10,000 a day in two weeks if the current pace of infections continues, while questions mount over whether mass testing of asymptomatic patients is doing more harm than good.
The high daily caseload is not in itself a cause for alarm, given the nation's high vaccination rate. Official data showed that of about 28,000 people infected over the last 28 days, about 98 per cent had no, or mild, symptoms. 1.6 per cent required additional oxygen and 0.2 per cent were severely ill.
Alex Cook, vice-dean of Singapore's Saw Swee Hock School of Public Health, said his projections showed that daily new infections in the city state would surpass 5,000 next week, with the figure doubling the week after. There were 2,909 new cases on Friday.
These projections underscored the rapid manner in which the current outbreak is spreading through Singapore's 5.45 million people, despite 82 per cent of them being fully vaccinated.
Amid the surge in cases, there have been calls from some local health experts for the authorities to issue fresh directives reducing testing of asymptomatic patients.
In recent days they have said such people who were tested and subsequently hospitalised or sent to so-called "community care facilities" were a drain on the health care system, potentially putting those who really needed hospitalisation and intensive care at risk.
Authorities have been stressing that the rising caseload, while unwelcome, would not derail a long-term plan for the country to transition towards treating
Covid-19
as endemic.
To forestall the current surge, a fresh set of restrictions including a two-person limit on dining came into effect on Monday, while companies have been asked to allow employees to work from home where possible.
On Thursday, elderly citizens – even those vaccinated – were advised to stay at home and only head out for essential activities for the next four weeks.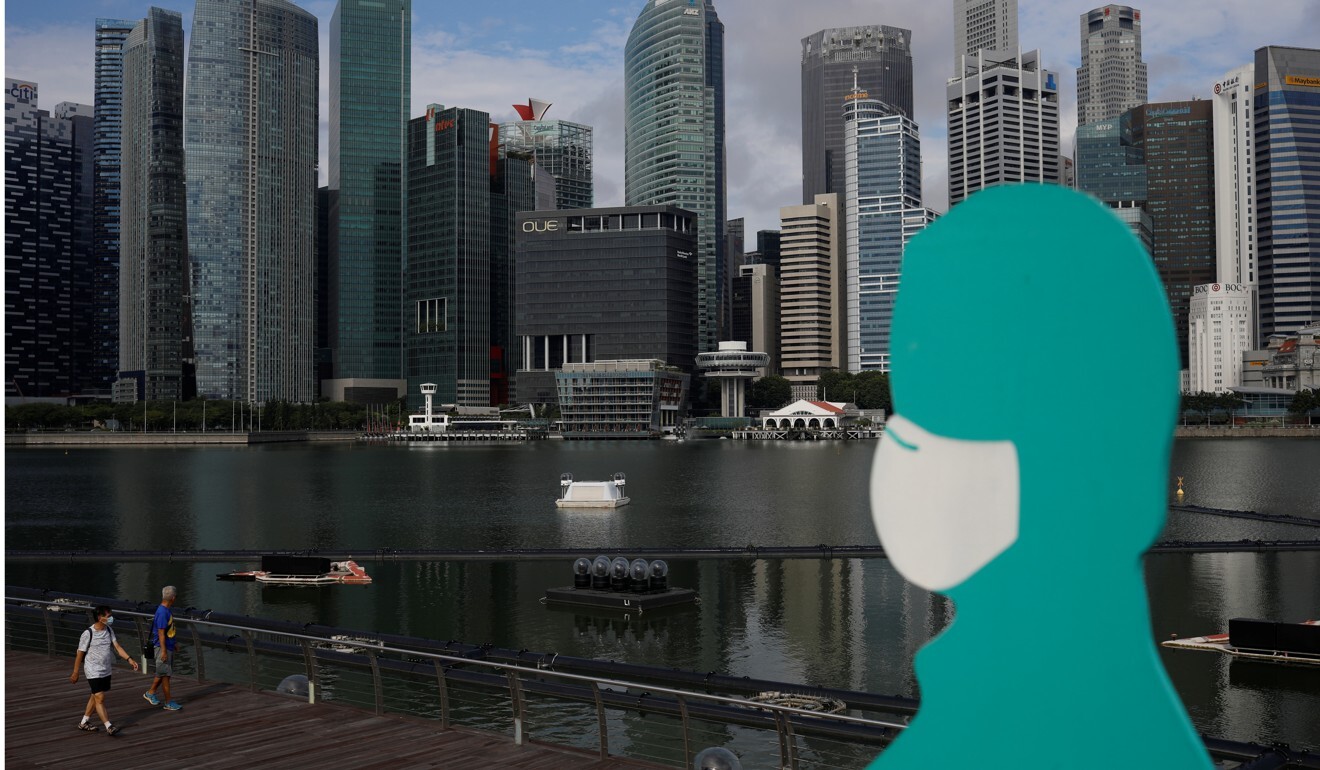 That advisory came amid a sharp rise in the Covid-19 death toll among senior citizens. The total number of deaths from coronavirus now stands at 95, with 40 of those in September.
The current state of affairs has triggered public criticism of government policy from within the medical community, which has by and large backed officials since the pandemic began.
Doctors privately said they were airing dissenting views in public amid mounting frustration over whether the government's multi-ministry Covid-19 task force (MTF) had the wherewithal to follow through with the so-called "living with Covid" plan.
Some used the hashtag #stopasymptomatictesting on social media posts.
Jenny Low, an infectious diseases doctor, wrote on Twitter soon after fresh curbs were announced last week: "What does living with the virus really mean? Clearly my idea is not quite the same as the MTF's."
Cook, the vice-dean, described the latest round of restrictions as "disappointing" but noted that hospitals were struggling to keep up with the rising cases.
Calling the government's response "plagued with a distinct lack of coherence and direction", the Singapore Democratic Party (SDP) – one of the country's opposition parties, but not represented in parliament – unveiled its own Covid-19 exit plan.
Singaporeans have been left confused and frustrated, it said. The "reactive nature" of the taskforce's approach in dealing with outbreaks of infections "has led to stop-start, on-again-off-again policies which had impacted adversely on both employers and employees". 
The party's chairman, Paul Tambyah, who is president of the Asia Pacific Society of Clinical Microbiology and Infection, was part of a panel who proposed an eight-point plan to deal with the pandemic.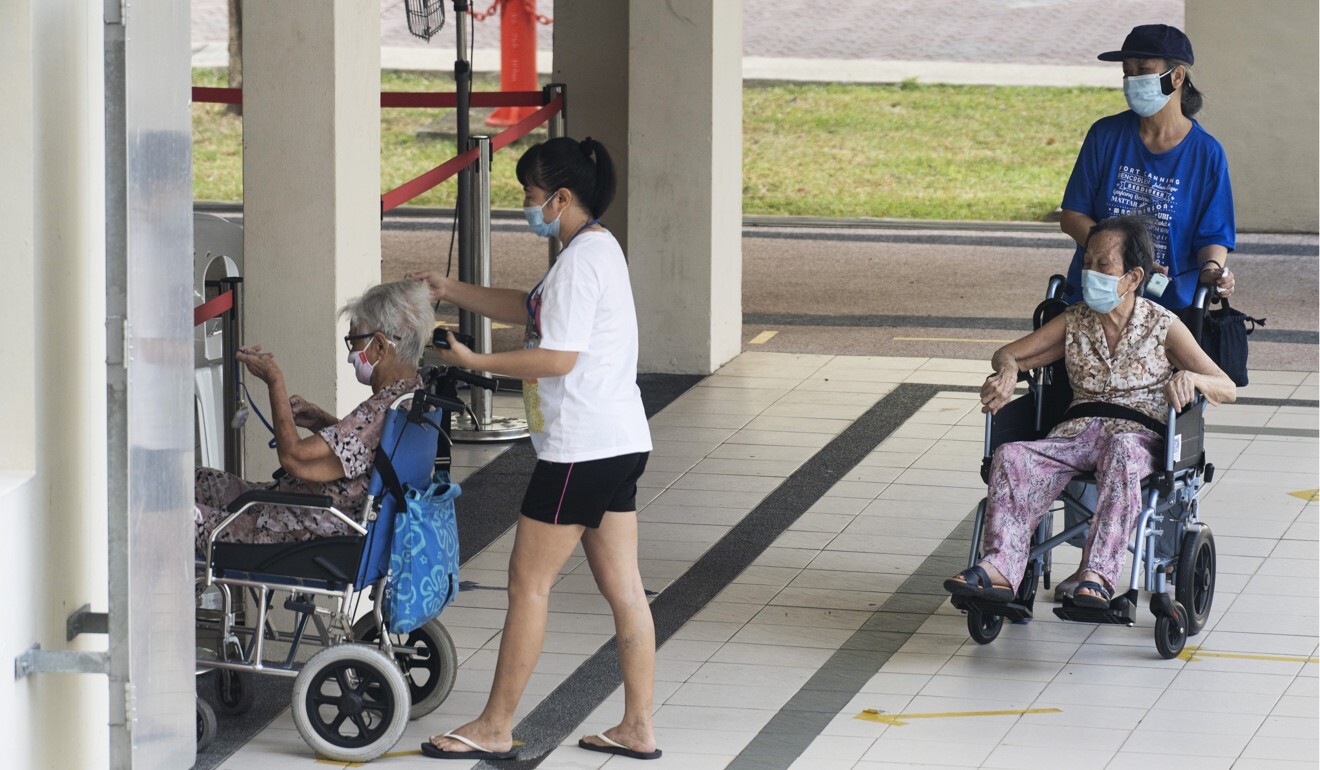 It suggested stopping the testing of asymptomatic vaccinated individuals to conserve resources for the vulnerable, and urged the authorities to do away with blanket closures and restrictions.
Instead, measures should be more targeted, such as those implemented for food poisoning outbreaks. "Shut the physical building or facility where an outbreak occurs instead of across the whole island where outbreaks have not occurred," it said.
Cook said aggressive testing made sense in the earlier phases of the pandemic, when the country was trying to stop infection clusters from growing. "At this point, however, it could be argued that we are testing too much," he said.
Mass routine testing, if it leads to mild cases self-isolating, would be an effective way to tamp down on the virus spread. But if it leads to a flood of people turning up at the emergency departments of hospitals, it may do more harm than good, suggested Cook.
While there has been a jump in Covid-related deaths, one way to look at it would be to compare it with deaths caused by influenza. In September, there was about one death a day due to the coronavirus. In comparison, there are generally about two to three deaths a day from influenza, with more during major outbreaks, said Cook.
"The messaging for most of the pandemic has, rightly, been that Covid-19 is a very serious virus that we need great efforts to control," he added.
"But to most people who are vaccinated, the danger is minimal." That message has not yet been adequately promoted in Singapore, he said.