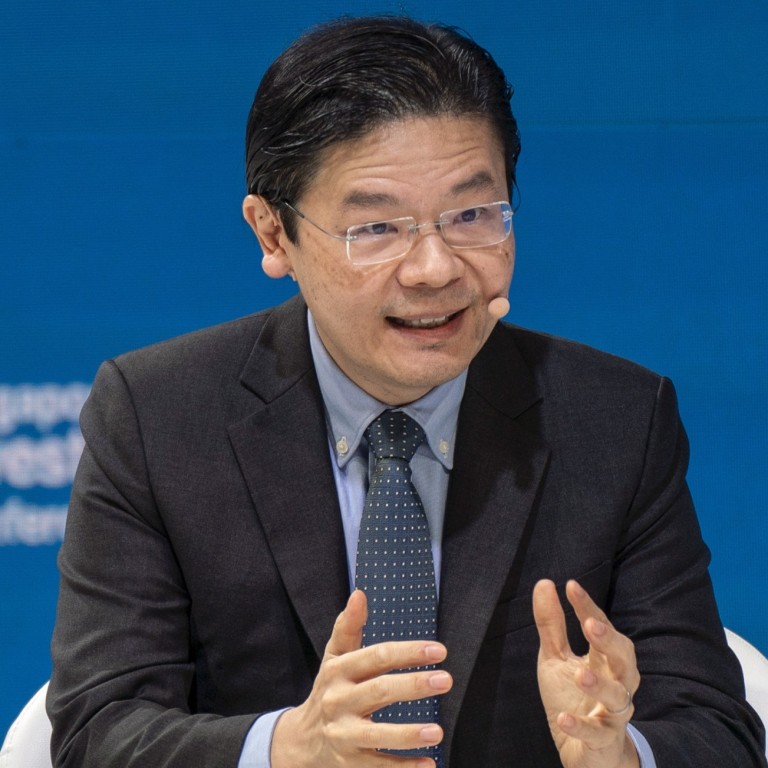 Singapore's ruling PAP signals finance minister Lawrence Wong will be next PM
The PAP said an 'overwhelming majority' of its younger ministers endorsed finance minister Wong as leader of the party's '4G' group
The ministers' decision was endorsed by all 83 MPs of the PAP, which has governed the island state without interruption since 1959
Singapore's long-ruling People's Action Party (PAP) on Thursday signalled Finance Minister Lawrence Wong would succeed
Lee Hsien Loong
as the country's prime minister.
In a statement, Lee said cabinet ministers had endorsed Wong, 49, as the leader of the so-called "4G" or
fourth-generation
of the PAP. The decision was also backed by all PAP MPs following a party caucus, the statement said.
"This decision on succession is a crucial one for Singapore. It will ensure the continuity and stability of leadership that are the hallmarks of our system," it said.
"The Ministers recognise that the right to lead cannot be inherited. Mr Lawrence Wong and his younger team will continue to give their best to Singaporeans, and justify their trust and support."
The prime minister's statement also detailed the manner in which the decision on Wong was made.
He said the former cabinet minister Khaw Boon Wan, an acclaimed "Mr Fix-It" for Lee, was tasked with meeting the 4G ministers individually to "sound out their personal views in confidence and to facilitate a new consensus on a 4G leader". These consultations indicated that an "overwhelming majority" of the group backed Wong.
Party sources had previously told This Week in Asia in February that while the group had whittled down their choice of leader to three ministers, there had been a lack of consensus approving a single candidate.
In previous instances, such as when Prime Minister Lee took power in 2004, he had the unanimous backing of his peers, according to accounts of the selection process by party insiders.
Writing on his Facebook page, Wong said he was "humbled and grateful for the trust and confidence of my colleagues, who have chosen me to lead them".
Wong, a career civil servant-turned-politician, entered politics in 2011. He previously served stints as the minister of education and national development.
He rose to prominence during the
Covid-19 pandemic
, after Lee appointed him one of the co-chairs of the country's pandemic task force – a job that saw him regularly appear in widely watched press conferences.
Political observers broadly lauded the culmination of a succession process that had stretched years.
Inderjit Singh, an ex-MP and PAP stalwart, told This Week in Asia that Wong had the "best exposure" from his role during the pandemic and could be credited with the country's steady handling of the crisis.
"For a country that is used to political stability, having a confirmed successor will set minds at ease for a smooth leadership transition," said Nydia Ngiow, the managing director of the BowerGroupAsia consultancy in Singapore.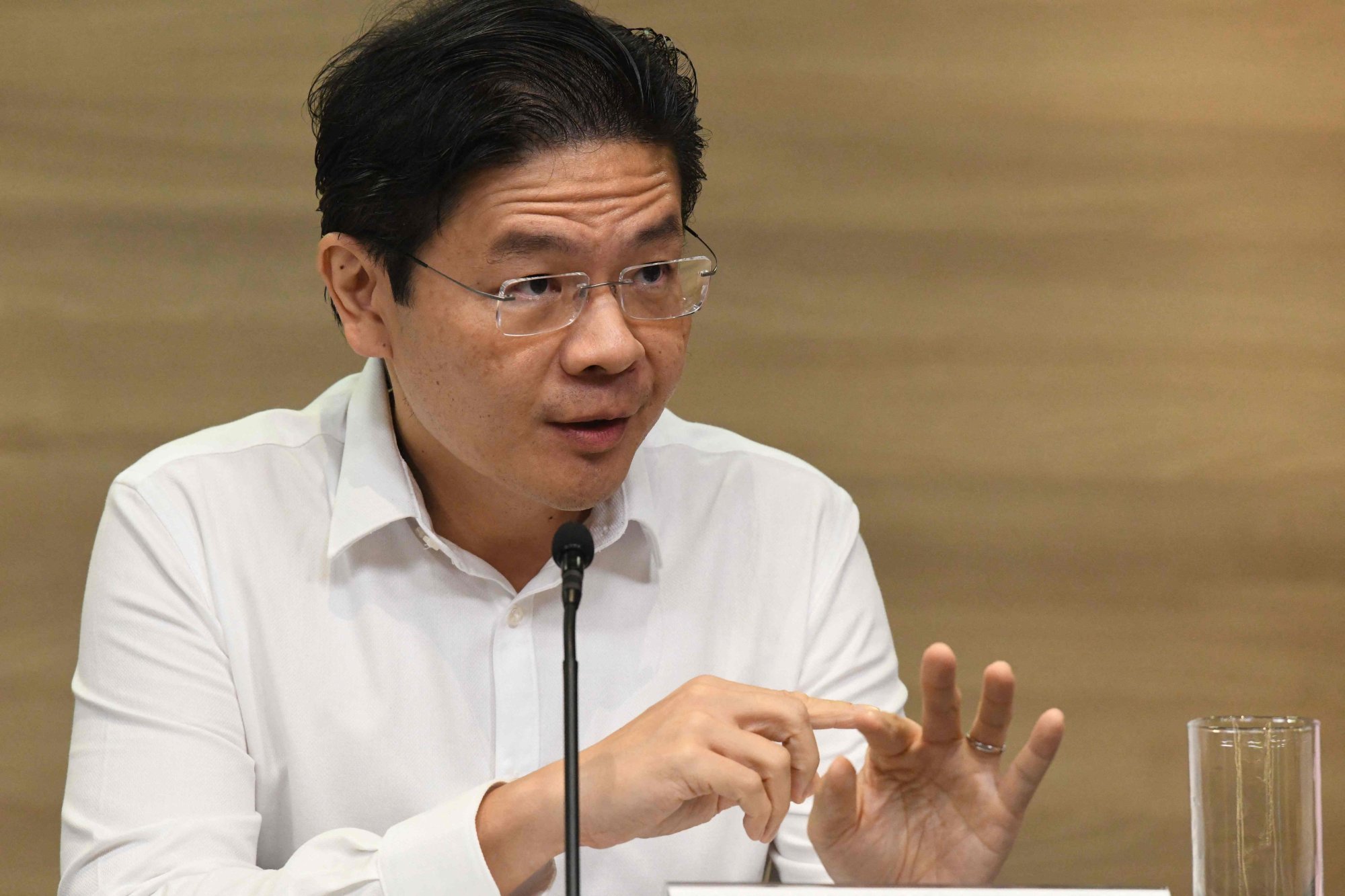 Dylan Loh, an assistant professor at the Nanyang Technological University, said it was "timely that this issue is settled" as the country shifts gears towards post-pandemic recovery and deals with major challenges including rising inflation and the after-effects of the Ukraine war.
With the succession question settled, the government "can be squarely focused on these pressing issues," he added.
Chong Ja Ian, a political science professor at the National University of Singapore, however said it remained to be seen if Wong, seen as "someone who won't rock the boat", had the ability to navigate the country through turbulent times.
"If the world is at a moment of greater tension and possibly change, it is an open question as to whether someone who maintains course is better or someone who can react quickly and seize opportunities," said Chong.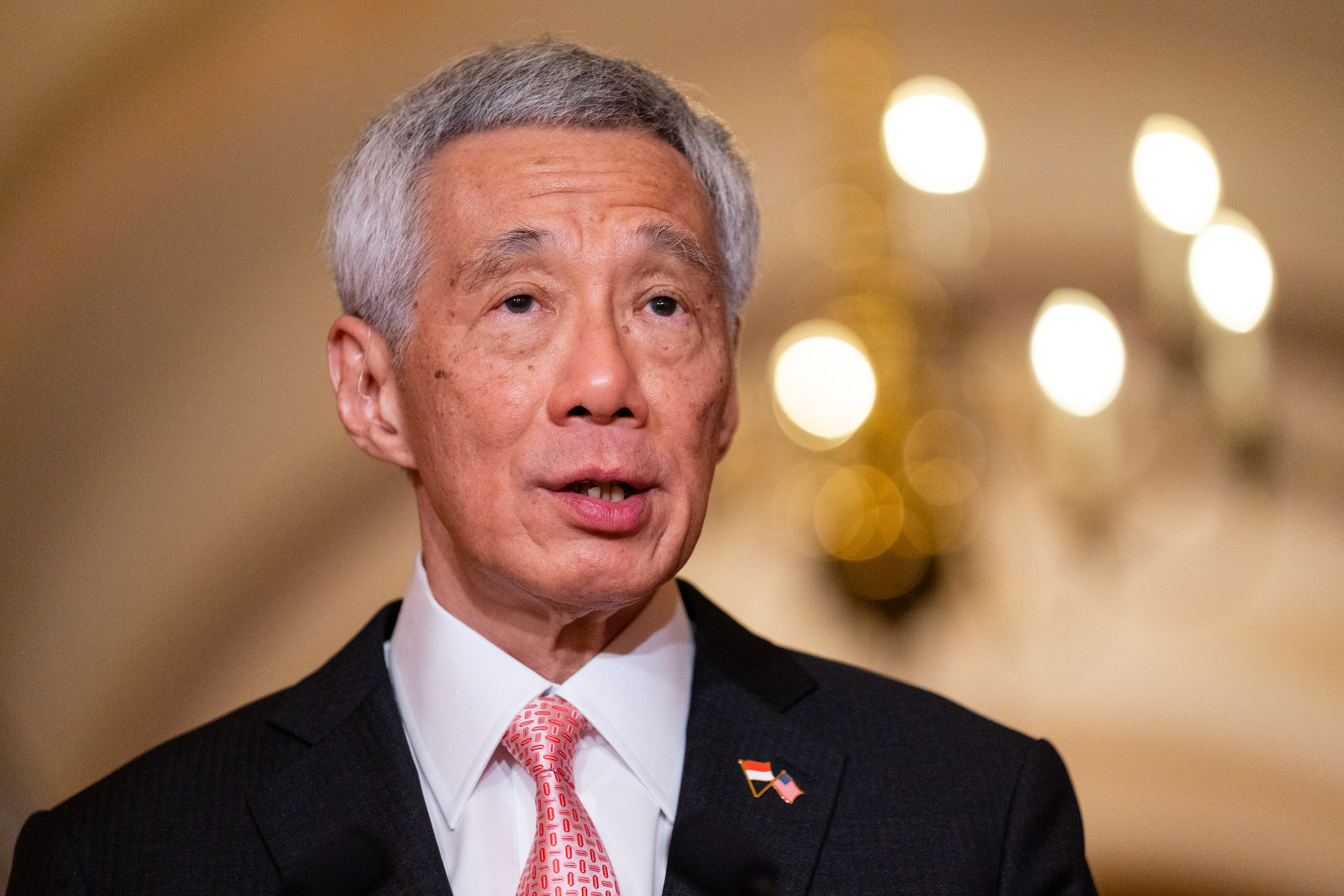 Prime Minister Lee, now 70, had previously said he hoped to retire at that age. But during elections in 2020, he vowed to stayed as the country's leader until the pandemic abated.
The PAP had earlier planned for the current No. 2 leader,
Heng Swee Keat
, to succeed Lee. However, the 61-year-old former central bank chief last year said he was stepping aside as he believed a younger person was needed to helm the country in the post-pandemic era.
Heng said in a Facebook post that Wong had "the runway to eventually succeed PM" as the country readies itself to "navigate even more changes that will affect Singaporeans" after recent crises.
Others seen as contenders to succeed Lee were the Education Minister Chan Chun Sing and the Health Minister Ong Ye Kung.
The PAP has ruled Singapore without interruption since 1959, when the island nation gained self-rule from colonial rulers Britain. The party has won all general elections since 1965, when Singapore became fully independent following a brief union with Malaysia.
Wong will become Singapore's fourth prime minister when he succeeds Lee, who took power in 2004 from Goh Chok Tong. Goh was the successor of Singapore's independence leader and founding prime minister Lee Kuan Yew – the current leader's late father.
Chia Shi-Lu, a former PAP MP, told This Week in Asia he was glad the party had "managed to make decisive progress on leadership succession, which is critical for the future of Singapore".
"Lawrence Wong has proven himself to be a capable leader since his entry into politics in 2011, and his amiable nature and approachability has endeared himself to many," said Chia.