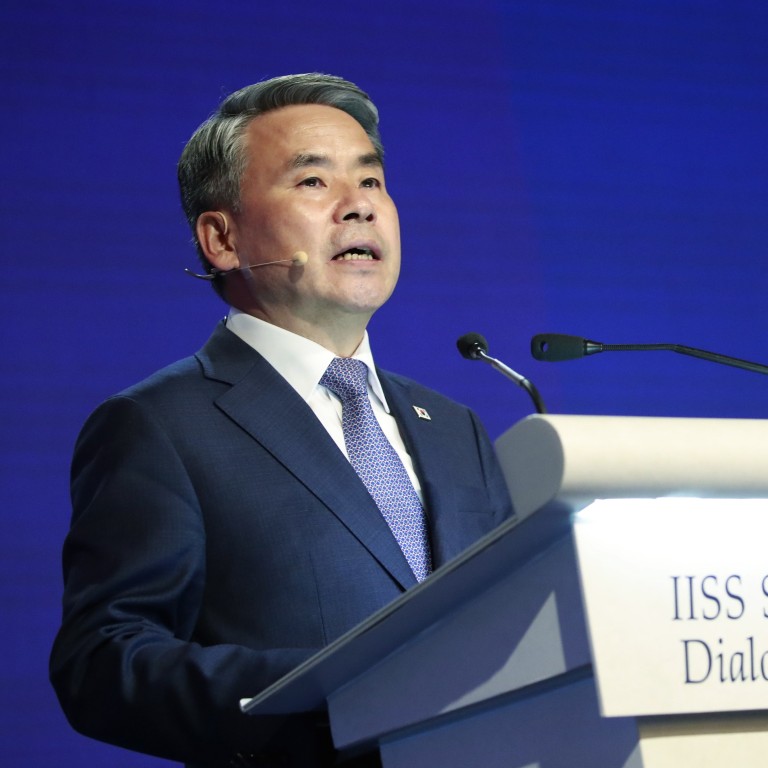 Shangri-La Dialogue: Seoul to 'dramatically' enhance defence, work with Japan to deter North Korea, defence minister says
Lee Jong-sup's comments indicated that previously fraught Tokyo-Seoul ties may be thawing under the new administration of President Yoon Suk-yeol
In his prepared speech, Lee underscored Seoul's belief that Pyongyang is preparing to conduct a seventh nuclear test. The US has also made a similar assessment
Lee's comments at the Shangri-La Dialogue in
Singapore
indicated that previously fraught Tokyo-Seoul ties may be thawing under the new administration of President
Yoon Suk-yeol
.
"It really depends on where the target is and how to do it," Lee said in a plenary session at the summit. "The target is threats by North Korea – nuclear threats and missile threats – and this is where we are going to develop our security cooperation," he said.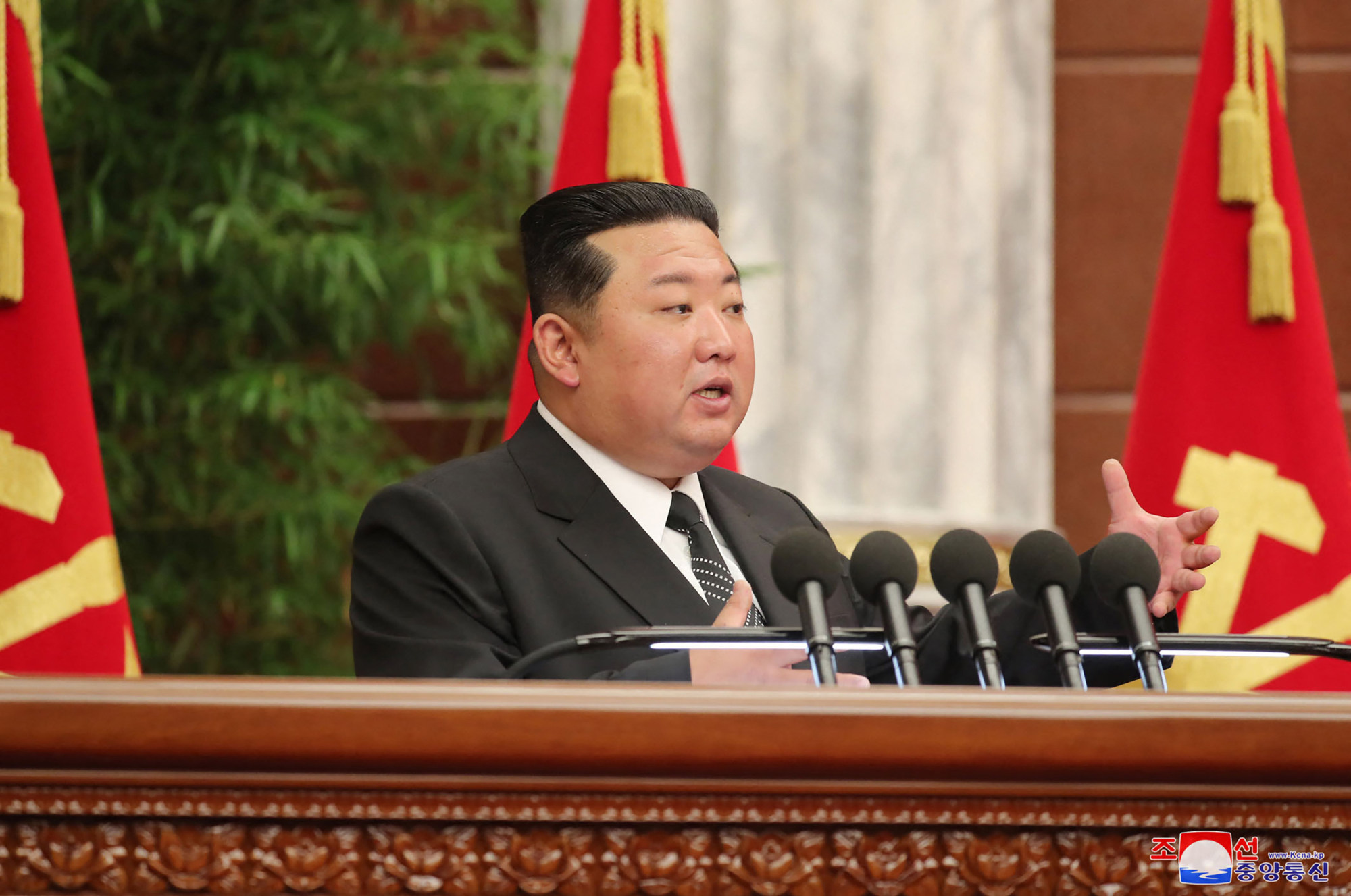 Lee, who was responding to a question from the audience, said the "high-level cooperation" with Tokyo would take the form of missile warning exercises amid the increased – and unprecedented – frequency of North Korean ballistic missile launches.
North Korea has conducted 16 rounds of ballistic missile tests since the beginning of this year, with the latest one last Sunday when it fired eight missiles.
In his prepared speech, Lee underscored Seoul's belief that Pyongyang is preparing to conduct a seventh nuclear test. The
US
has also made a similar assessment and warned it will impose fresh sanctions on the isolated nation if the test took place.
"Our government will strengthen capabilities to better implement the US extended deterrents and will dramatically enhance response capabilities," Lee said.
North Korea's nuclear plans have been among the major topics of discussion at the three-day Shangri-La Dialogue. In his keynote speech on Friday, Japan's Prime Minister
Fumio Kishida
said Pyongyang's actions were "a clear and serious challenge to the international community".
In his remarks on Sunday, Lee said Seoul was still hopeful about achieving denuclearisation on the Korean peninsula amid a perception that Pyongyang was unlikely to want to give up its atomic weapons.
President Yoon's administration was steadfast in its "bold plan" to help North Korea "become a prosperous country" if it were to show concrete efforts to make peace on the Korean peninsula, Lee said.
In talks on Saturday, Lee, his Japanese counterpart Nubuo Kishi and Pentagon chief Lloyd Austin said they were planning to enhance cooperation to include regular joint drills such as trilateral missile warning exercises and ballistic missile searches. Such drills have not been held since December 2017.
Saturday's three-way meeting was the first time the defence chiefs of the three allies held in-person talks since 2019, following a dramatic decline in South Korea-Japan ties during the tenure of now-retired President Moon Jae-in, who was known for his hardline stance on Tokyo.
The Financial Times last week reported that discussions were under way for Yoon and Kishida to meet on the sidelines of a Nato summit in Madrid later this month. If the plan materialises, it would be the first meeting of a Japanese prime minister and South Korean president since late 2019.