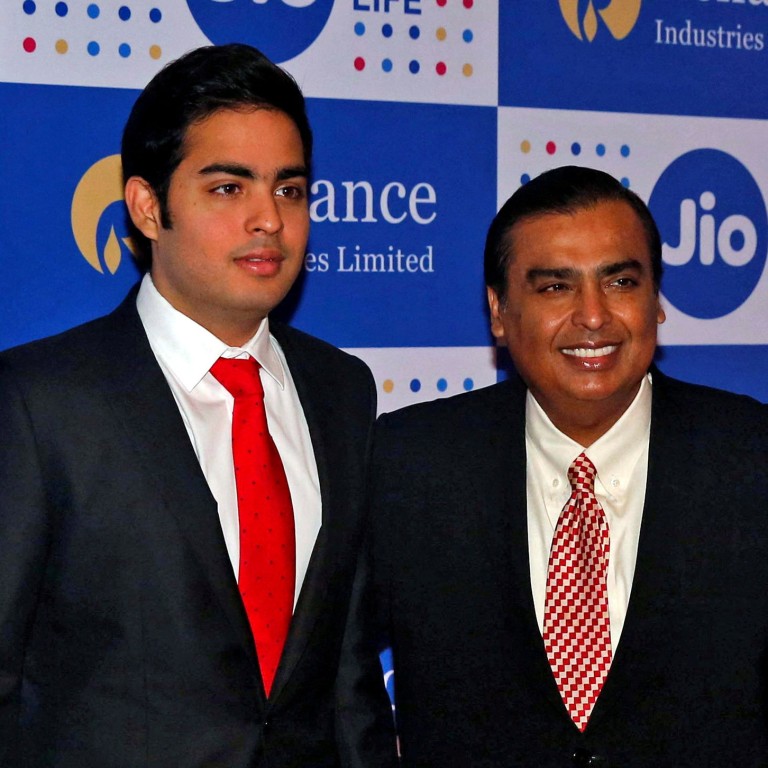 Reliance empire succession: what to know about Akash Ambani, from his support of Mumbai Indians, Ivy League education to love of luxury cars
Akash, who has a twin sister, is eldest son of billionaire Mukesh, grandson of business founder Dhirubhai, and now leads India's biggest telecoms firm
Changing of the guard at the top of nation's most valuable conglomerate comes years after Mukesh and his brother Anil argued over family fortune
Akash Ambani, the 30-year-old eldest son of billionaire
Mukesh Ambani
, has taken over the reins as chairman of Reliance Jio,
India
's largest telecommunications company, signalling a leadership transition in one of the world's richest business families.
Mukesh, 65, one of Asia's and, indeed, the globe's wealthiest men, had been working on a blueprint to ensure his gargantuan firm was not buffeted by succession warfare, according to media reports last year, after he and his younger brother Anil were involved in a long, public and acrimonious battle over their own father's fortune.
With any outstanding issues apparently ironed out, Mukesh, a father of three, has now resigned from the board of his US$217 billion group's telecoms arm but will remain chairman of Jio Platforms Ltd, the flagship subsidiary company owning all Jio digital services brands, a press release said.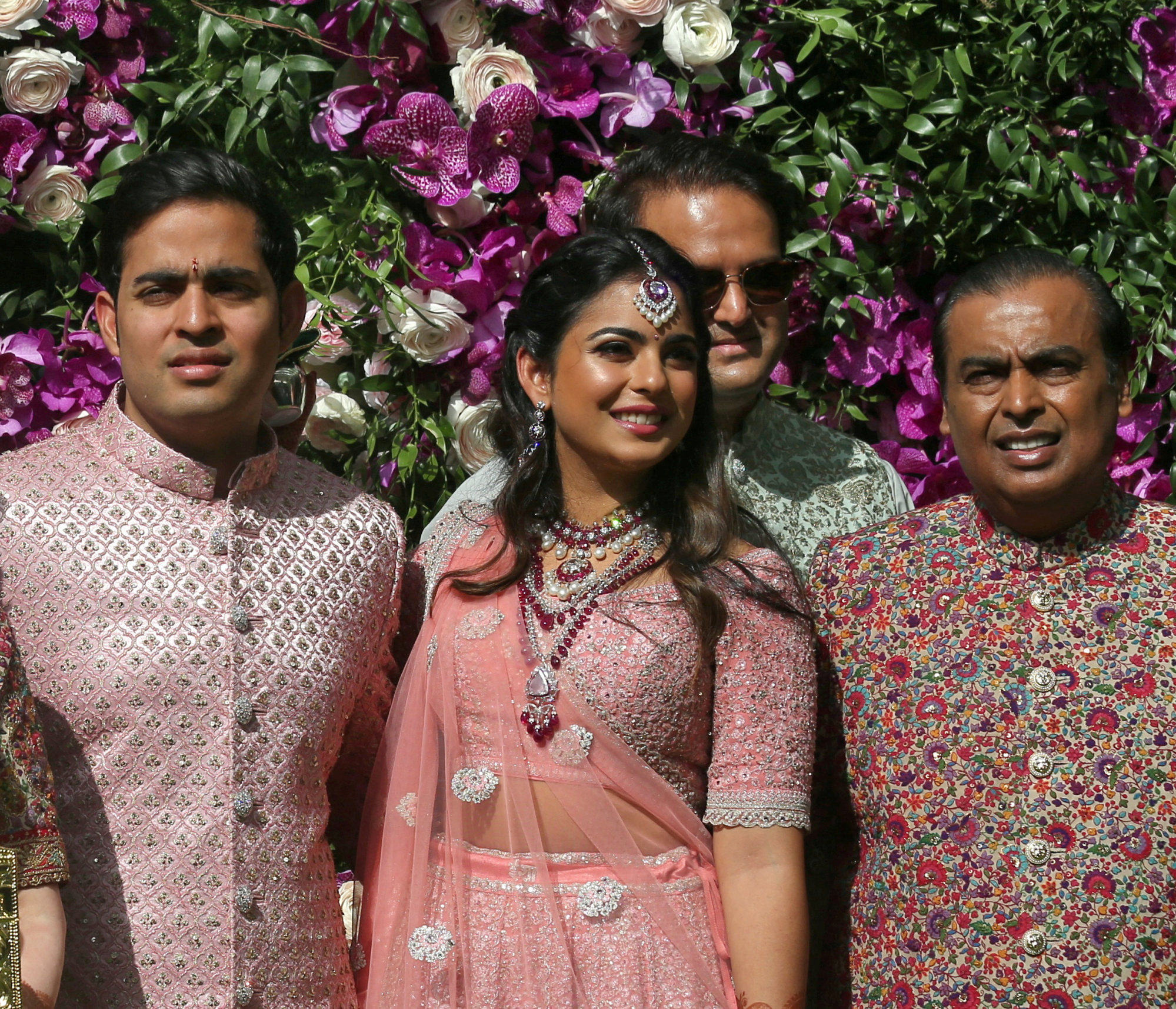 Mukesh, who has a personal net worth of over US$109 billion and is said to have once given his wife Nita an Airbus aeroplane for her birthday, will also continue as chairman and managing director of parent company Reliance Industries Ltd. Nita, 58, is on the Reliance board too.
His son Akash, who has a twin sister, Isha, was previously a non-executive director at Reliance Jio Infocomm Ltd. The changing of the guard at the very top of India's most valuable conglomerate has seen the young man trending on Twitter since the announcement of his new role on Tuesday.
His grandfather Dhirubhai, who started the business and took it public in the 1970s – he initially imported fabric and exported spices – died in 2002 but did not leave clear succession instructions.
With Dhirubhai's younger son Anil threatening to take his brother Mukesh to court over what he felt was an unfair transfer of power,
the family name
was dragged through the mud.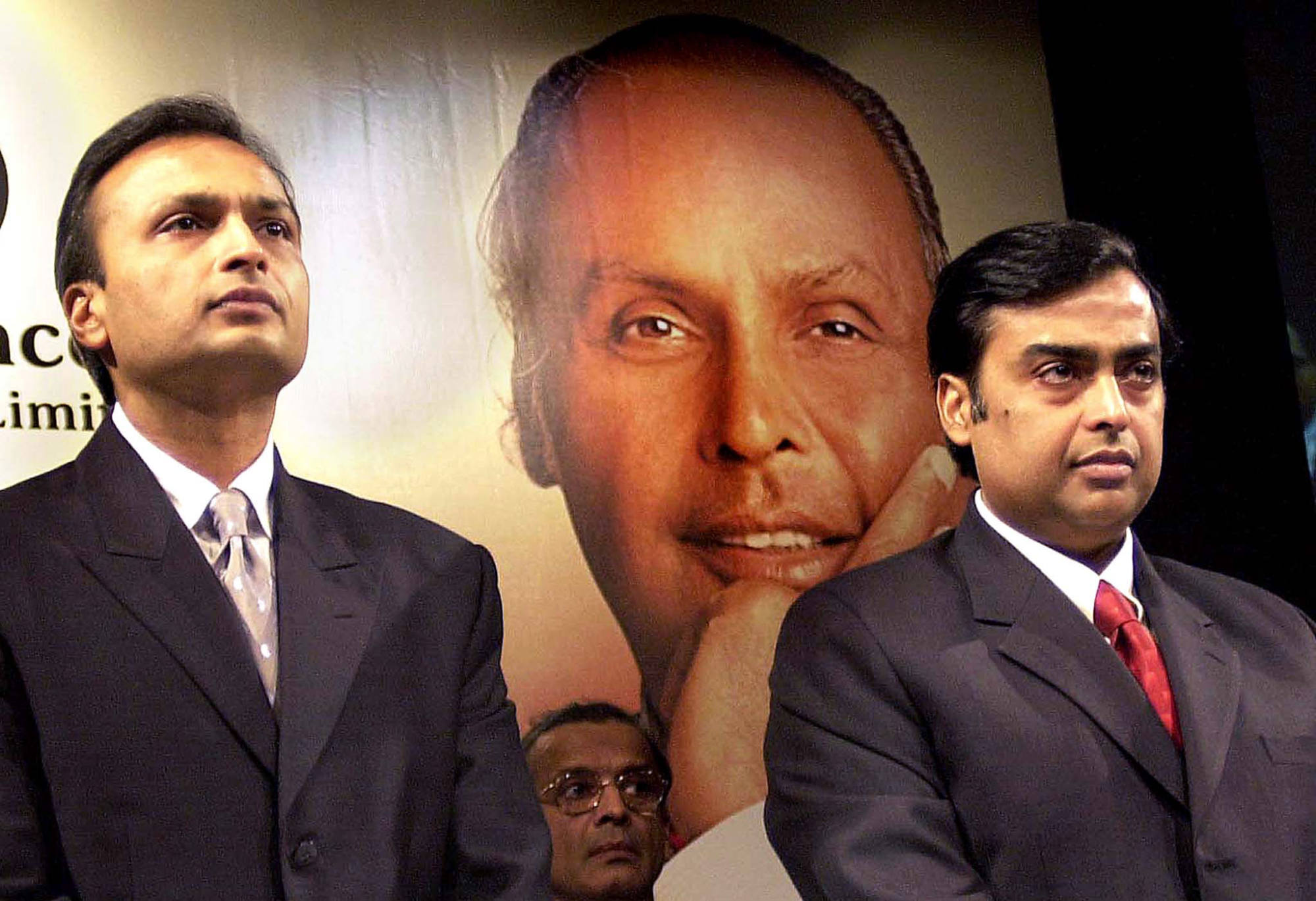 It was only resolved when their mother Kokilaben – Akash's grandma – negotiated a truce by splitting the business and the money fairly.
Such family-owned businesses are an important part of India's entrepreneurial culture and contribute almost 70 per cent of the nation's GDP, according to a survey by the Federation of Indian Chambers of Commerce and Industry.
A senior Reliance official, speaking anonymously, said young tycoon Akash shares the shrewdness and business acumen of his father and grandfather.
In his role as a non-executive director he was a strategy chief and developed applications including Jio Cinema and Jio TV, the source said, adding that Akash was also closely involved in key acquisitions in the "digital, retail and telecoms space" while "spearheading the conglomerate's digital push".
According to the company's press statement, Akash's promotion to chairman recognises the contributions he has made to digital services and "rededicates him to even higher levels of responsibilities".
Interestingly, his succession comes with Reliance in the midst of pivoting to clean fuels, investing in solar and hydrogen power as well as rechargeable batteries.
To try to avoid a repeat of the unsavoury situation he found himself in twenty years ago, Mukesh is thought to have been grooming his children to take over in an organised fashion.
Akash and his twin sister Isha both became directors after graduating from college, while their younger brother Anant became a strategy chief.
Akash is famous for his luxurious lifestyle. He owns a large collection of vehicles including a Rolls-Royce Phantom Drophead Coupe, one of the most expensive cars ever made.
Also a sports enthusiast, he is often spotted at Indian Premier League cricket matches, cheering with his mother for the family-owned Mumbai Indians.
In interviews Akash has often said his father is his "hero" and has expressed admiration for his humility and work ethic.
He is Ivy League educated, an economics major at the prestigious Brown University in the US. His multimillion-dollar 2019 marriage to Shloka Mehta, his childhood sweetheart and the daughter of a Mumbai-based diamond trader and jeweller, was attended by Bollywood royalty, world leaders and other famous people.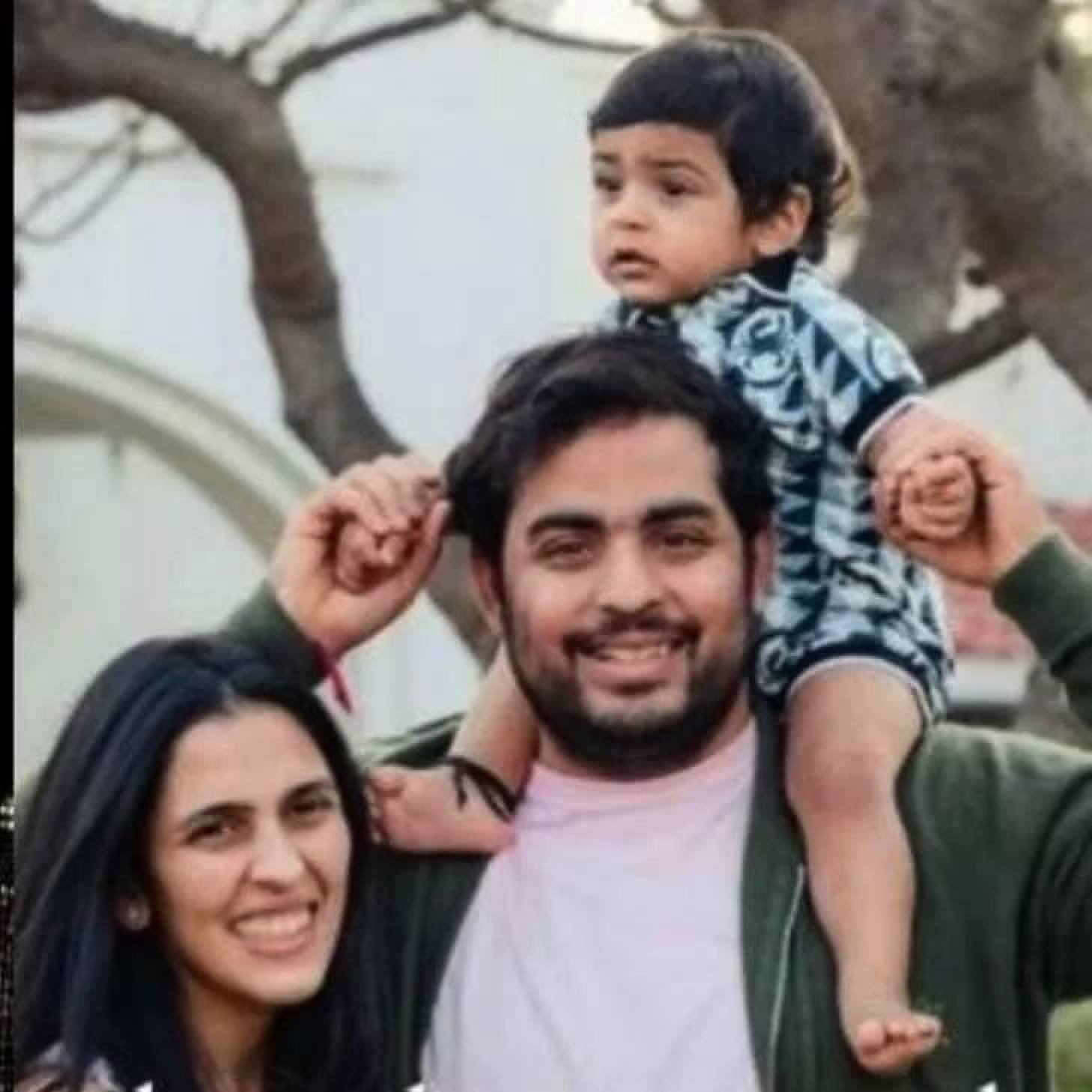 It remains to be seen what vision Akash will bring to the firm, said Delhi corporate lawyer Kirti Ahuja. "Most business families face unique management challenges because of differences in attitude and aspirations," she said. "As new generations join the family business, it is an onerous task to keep the family and business together."
Some global studies, Ahuja said, show just 13 per cent of family businesses survive until the third generation and only four per cent go beyond that.
However, she added that family-owned Indian firms start from a position of strength because of a close-knit family structure, including the influence of elders, which fosters teamwork.