India
Get more with myNEWS
A personalised news feed of stories that matter to you
Learn more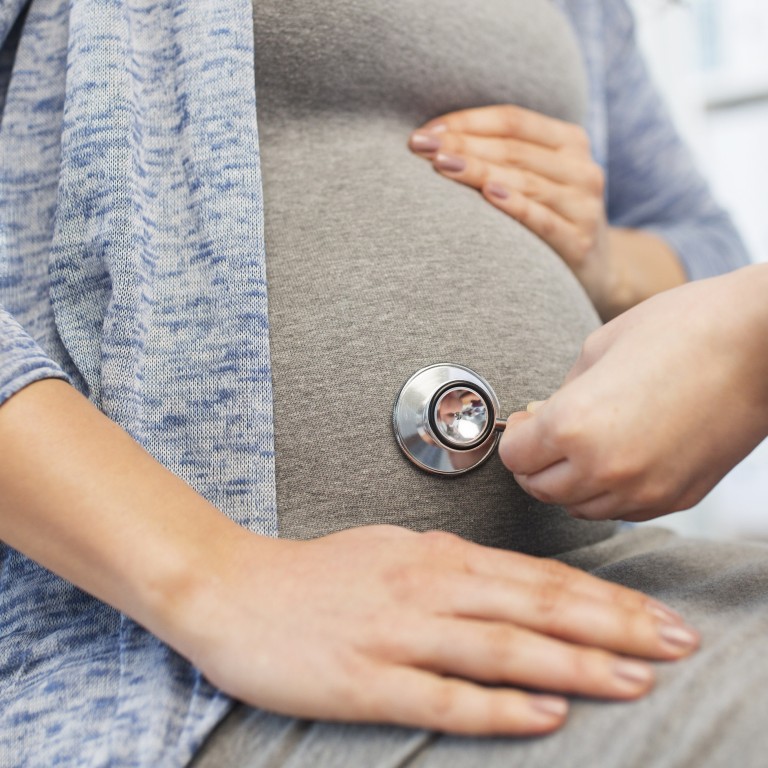 Roe v Wade: Indian women fear 'ripple effect' after US abortion law struck down
Overturning of the law has triggered a sense of 'strong fear' among women that India can also backtrack on its abortion law that was established in 1971
Despite having legalised abortion services, a UN funded report found about 67 per cent of abortions in India are unsafe
Last year, Delhi-based homemaker Suchitra, who prefers to be identified only by her first name, went to a nearby clinic for an abortion. But the legal procedure was denied by the doctor, who insisted the abortion pills had to be prescribed in front of her husband – who was not in town.
Only after Suchitra's husband, who was touring abroad for work, spoke to the doctor on a video call, did she authorise the pills.
"Despite abortion being legalised in
India
, a woman's right and agency over her body have never been prioritised," said 35-year-old Suchitra.
After the US Supreme Court overturned the 1973
Roe v Wade
verdict and took away a women's constitutional right to abortion, many women in India, including Suchitra, fear this may have a "ripple effect" on Indian abortion services, which were legalised by the Medical Termination Of Pregnancy (MTP) Act in 1971.
On social media, when a section of people called India far more "progressive" than the US for allowing women to seek abortion, many women revealed the process was unfriendly and painful. Women said some doctors often label abortion seekers as "immoral". Every year, hundreds of women are forced to seek special permission from the courts when they are denied services by the doctors.
Unlike America's Roe v Wade verdict that protected a pregnant woman's right to abortion calling it a fundamental "right to privacy", India, which records one of the highest number of female feticides in the world, never looked at its abortion law with the perspective of a woman's right.
As per the law, women can only go to a healthcare centre seeking the service of a doctor, who will eventually decide if she can have the medical procedure. All women mandatorily need the approval of one doctor if they want to terminate pregnancy up to 20 weeks.
But women, who are either survivors of sexual assault, rape or incest, mentally ill, physically challenged or whose marital status changed during pregnancy, can terminate pregnancy up to 24 weeks with the approval of two doctors.
In cases of fetal anomalies, the pregnancy could be terminated only after an approval of a medical board comprising of at least three specialists.
"Although abortion is legalised in India, it's the discretion of the doctor to decide if a woman's pregnancy can be terminated," said Souvik Pyne, manager of Delhi-based non-profit The YP Foundation's programme titled Safe Abortion For Everyone.
Lawyer Jasmine George, the founder of Bangalore-based non-profit Hidden Pockets Collective, which raises awareness among women about their sexual and reproductive health and rights, believes India may not change its abortion law following the latest US verdict because the law was conceptualised through the lens of population control.
George also said the verdict triggers a sense of "strong fear" among women that India can also backtrack on its abortion law if a progressive country like the US can do it.
This fear is generated out of the current situation in India, which is witnessing the "dissolution of human rights" in many aspects, George said.
"Plus, the larger traditional mindset of Indians is never in favour of abortion," George added.
Abortion rights activists underlined that with motherhood being traditionally glorified and awareness about sexual and reproductive health rights and safe sex never been prioritised in "patriarchal" India, abortion is largely considered a "sin".
Helping ease the stigma of abortion is the Papaya Parade, which is a public archive of anonymous abortion stories. It was the brainchild of Subarna Ghosh, who runs a Mumbai-based non-profit, ReRight Foundation, who said that women just wanted abortion to be "easier".
Established two years ago, Papaya Parade uses the papaya fruit as a prop to understand the reproductive system of women through art and storytelling.
A 20-year-old college student narrated that when she wanted to abort her fetus at the age of 18, doctors wanted either her boyfriend or a family member to be present before they prescribed her the pill.
Another 22-year-old unmarried woman described how her doctor first insisted for surgical abortion, and when she demanded only pills, the doctor sold them at a rate higher than the market price.
In a 2021-2022 report titled Assessing youth-friendliness of abortion services, The YP Foundation stated of the 54 public and private facilities surveyed across 10 states, privacy was maintained in only in half. Service providers in nearly two-thirds of facilities insisted that women must disclose their marital status while half asked for parental or spousal consent. Questions which should not be asked under the abortion law.
For women, who come from the lowest rungs of society, the battle is tougher.
The YP Foundation conducted another study in 2021 among two sets of marginalised communities – fisherfolk in Kerala and tea garden workers in Assam. The investigation found many husbands, mothers, and mothers-in-law prevented young women from using contraceptives, yet the women were made to face the brunt of unplanned pregnancies, which were mostly the cause of non-consensual sex with their husbands.
Deepa Pawar, founder of non-profit Anubhuti Trust, which spreads awareness on body dignity and literacy among women and youth of oppressed-caste, tribal and migrant communities, said that it's extremely difficult for these women to "communicate" with abortion service providers.
At government-run healthcare facilities, Pawar said, these women, mostly uneducated, were bombarded with insulting questions pertaining to why they failed to use protection, or if the child was illegitimate, which acted as a deterrent for them to access services there.
Pawar fears the US verdict is likely to make the patriarchal forces more "aggressive" in their anti-women narrative on abortion. She believes more misinformation such as adult women needing the consent of their husband or partner or legal guardians for abortion, despite no such provision being mentioned in the law, will spread to ensure abortion services are denied to women from marginalised groups.
Pawar said a lot of these women take out loans to access abortion services at private clinics, which are mostly unregulated and overpriced, to escape the humiliation and harassment at government hospitals.
"Many resort to unsafe practices such as consuming pills prescribed by quacks or abdominal massage by untrained healers," Pawar said.
A United Nations Population Fund's State of the World Population Report 2022 stated that about 67 per cent of abortions in India are unsafe.
The YP Foundation's Pyne said abortion for minors is another issue because provisions under the Protection of Children from Sexual Offences (POCSO) Act categorises all sexual activities by minors – persons under 18 – as a criminal offence, deeming them non-consensual.
"This deters those having consensual sex to seek safe and legal abortion services," Pyne said. "Plus, POSCO makes it mandatory for the service provider to report any knowledge of sexual activity by minors to the police which is in direct conflict with the abortion law mandate that ensures confidentiality of the abortion seeker."