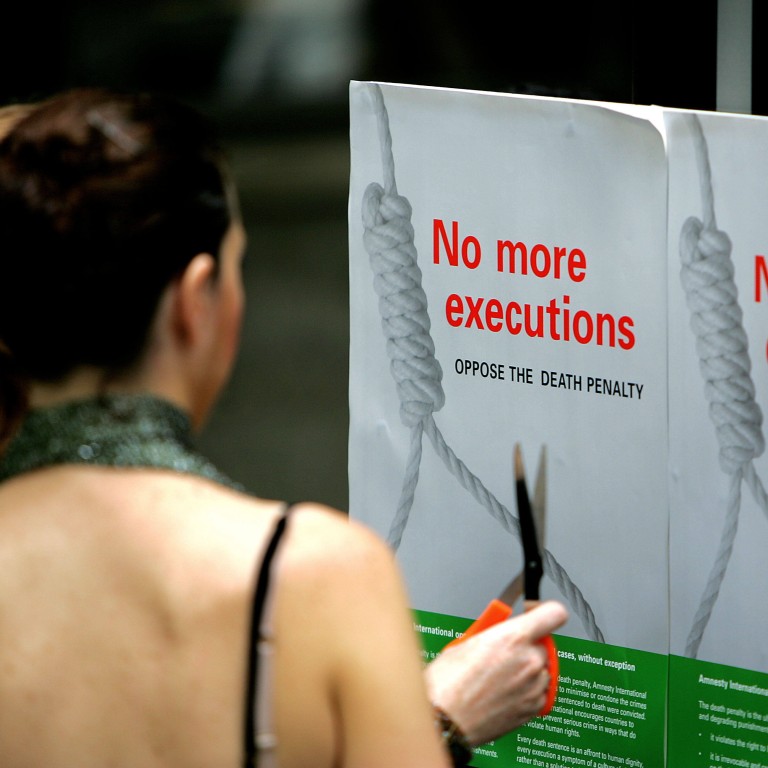 Singapore hangs two more men amid continued outcry over capital punishment
Malaysian Kalwant Singh and Singaporean Norasharee Gous were hanged on Thursday morning and their families have collected their death certificates and belongings, anti-death penalty activist Kirsten Han said
Singapore has defended its tough stance on drugs and retention of the death penalty, with minister K. Shanmugam saying he doesn't have 'any doubts' about the policy
A Malaysian national and a Singaporean convicted of drug trafficking in
Singapore
were hanged on Thursday morning, taking the tally of executions in the city state since March to four.
These hangings, which follow a pause of executions in 2020 and 2021 amid the
Covid-19 pandemic
, have raised concerns among activists that the island republic will soon carry out more executions.
There are currently an estimated 60 people on Singapore's death row.
Malaysian Kalwant Singh and Singaporean Norasharee Gous were hanged at Changi Prison on Thursday morning and their families have collected their death certificates and belongings, anti-death penalty activist Kirsten Han said.
The island republic's top court on Wednesday dismissed Singh's last-minute plea for a stay of execution.
The family of Singh, 32, was notified last week of authorities' plans to carry out the execution. As with recent executions in the city state, anti-death penalty activists have sought to galvanise support for a 11th-hour reprieve.
The
European Union
delegation in Singapore as well as leading rights groups led calls for a stay of execution ahead of the court hearing on Wednesday.
Activists present at the hearing at the Court of Appeal as well as the Malaysian lawyers' group Lawyers for Liberty, confirmed his appeal was dismissed.
Singh had sought a stay of execution and also challenged prosecutors' decision not to grant him a so-called "certificate of substantive assistance" that would have allowed him to escape the gallows.
The certificate is granted to accused drug traffickers who are deemed to have substantively assisted the anti-narcotics agency during investigations.
Possession of the certification would give the court the discretion to impose life imprisonment and caning instead of the mandatory death penalty for serious cases of drug trafficking.
"What this basically says is whether an individual like Kalwant – already recognised as a drug courier, on the lowest rungs of a drug syndicate – lives or dies is up to whether the state has found him useful for their purposes," Han said after Wednesday's court hearing. "In other words, human life is secondary to the goals of the state".
Phil Robertson, the deputy Asia director of the New York-based
Human Rights Watch
, said Singapore was further tarnishing "its already diminished international reputation as a civilised state" with the latest planned executions.
Singapore's government has vocally defended its use of judicial executions as a deterrent against serious crimes such as drug trafficking and murder, even amid intensifying pressure from activists and some Western countries over the practice.
The country's use of the death penalty was in the global spotlight in April, following the hanging of Malaysian drug trafficker
Nagaenthran K. Dharmalingam
, who had an IQ of 69. Officials dismissed arguments that he was mentally challenged, saying instead that he had the workings of a criminal mind.
"Kalwant and Norasharee were accorded full due process under the law, and were represented by legal counsel throughout the process. Their petitions to the President for clemency were unsuccessful," Singapore's Central Narcotics Bureau said in a statement.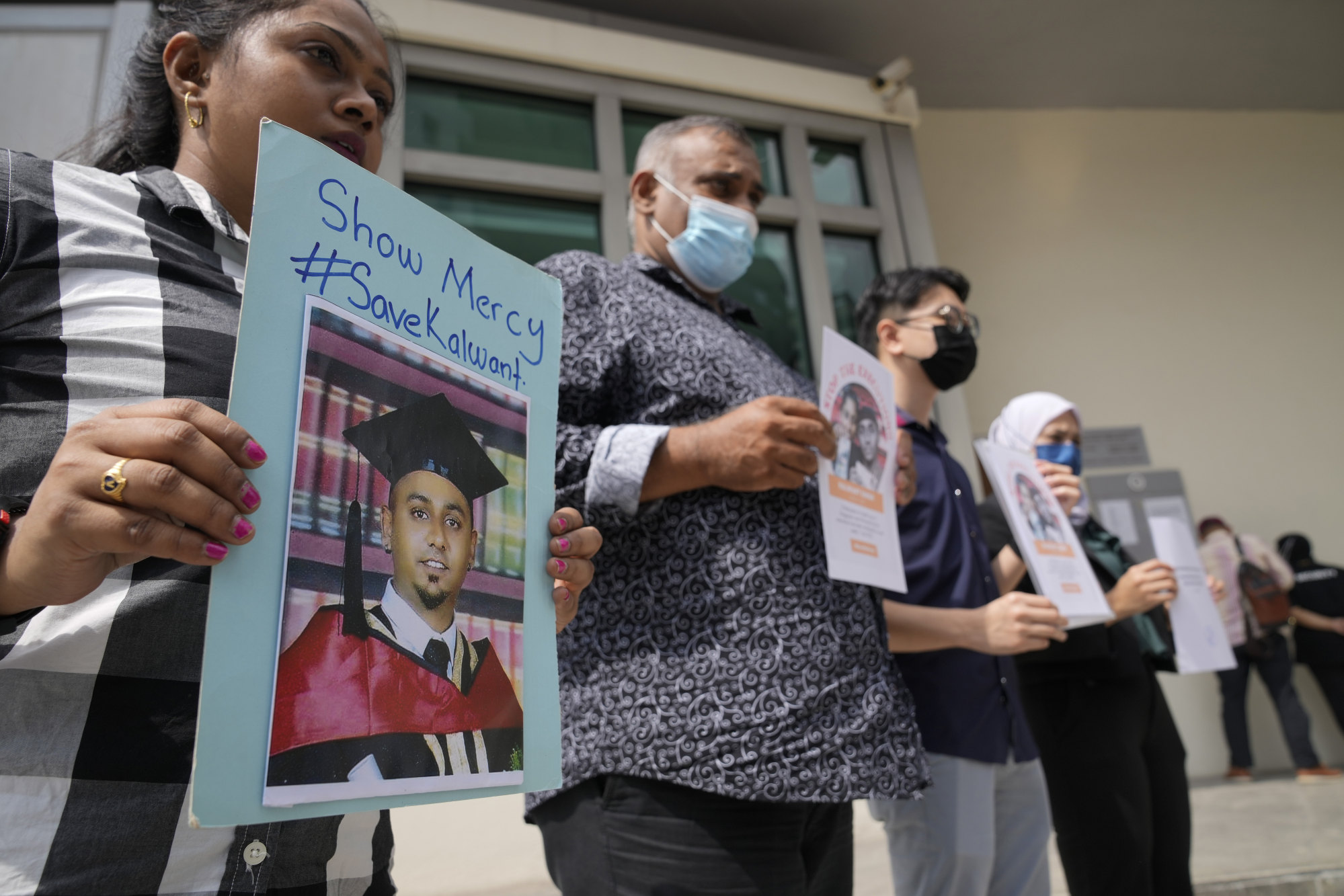 The execution of four others were also scheduled at various points this year but have since been delayed following last-minute legal challenges.
In a BBC interview last week, Singapore's influential home affairs and law minister K. Shanmugam underscored that the republic was unapologetic about its hardline stance against drug trafficking, and for retaining capital punishment.
Asked by anchor Stephen Sackur if he thought the use of the mandatory death penalty was the right policy, Shanmugam said: "I don't have any doubts".
"Capital punishment is one aspect of a whole series of measures that we have, to deal with the drug abuse problems," the minister said. "It's imposed on drug traffickers, and it's imposed because there's clear evidence that it is a serious deterrent for would-be drug traffickers."
Neighbouring
Malaysia
, which for decades had taken a similar hardline stance, has recently indicated that it plans to abolish the mandatory death penalty. The country currently has a de facto moratorium on executions in place.
"We are of the view that everyone deserves a second chance," Prime Minister
Ismail Sabri Yaakob
said earlier this month, noting that a "hardcore drug trafficker" who caused "hundreds of thousands of people to die" through his actions could still be sent to the gallows under the proposed reforms to capital punishment in the country.