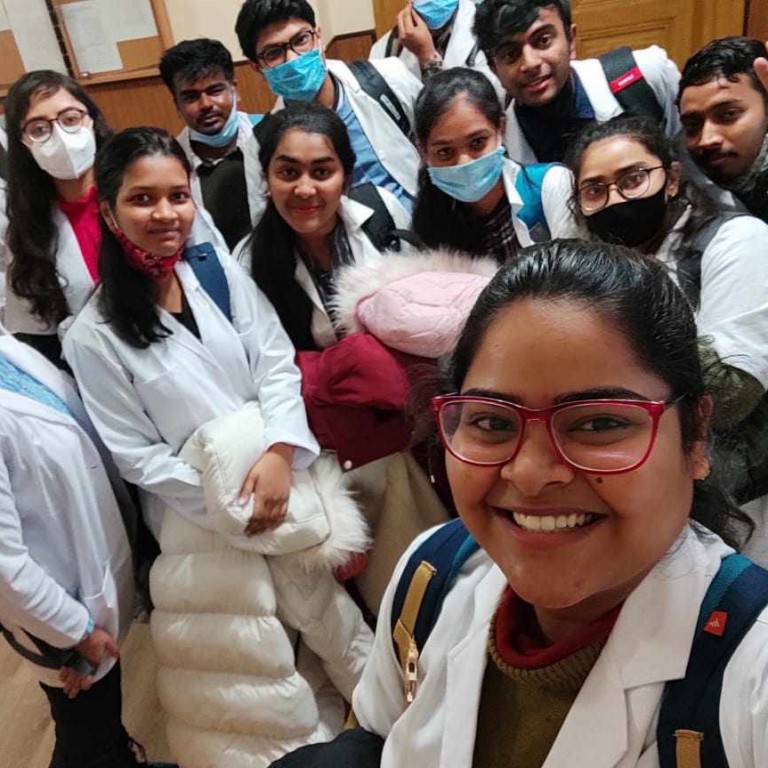 As war rages, Indian medical students who fled Ukraine face apathy and uncertain future
Four months after being evacuated from the war-torn country, Indian students are disenchanted with government's delay in making a decision about their future
Many parents have financed their children's education by mortgaging their homes – they have repeatedly petitioned ministers and officials for answers and help
A cloud of uncertainty hangs over the future of more than 20,000 Indian students who were forced to flee from war-torn
Ukraine
in March, jettisoning their studies.
For three decades, Ukraine has been a popular destination for Indian students pursuing medical and engineering degrees. About 30 Ukrainian medical colleges offer courses at a fraction of the fees charged by private colleges in India. The six-year bachelor of medicine and bachelor of surgery (MBBS) course costs about US$25,000 to US$30,000 compared to three times the cost in India.
Many students' parents have financed their education by mortgaging their homes or selling their jewellery and are unable to bear further costs. They have repeatedly petitioned ministers and officials for answers and help, but have received no satisfactory response.
"My child is a second-year student in Ivano (western Ukraine). But his future is uncertain due to the crisis unfolding there. We have requested the government to take care of our children's careers the same way they saved their lives by evacuating them from the ravaged country, but we're receiving no clear answers," said Harsh Aggarwal, father of Nimish Aggarwal, a dentistry student from Delhi.
The students have staged protests to demand places in Indian medical colleges, including one in which thousands demonstrated peacefully outside the National Medical Council's (NMC) office in New Delhi on Tuesday.
"It's been over four months since we returned, but we're still waiting for a proper response from the NMC for admission to the country's medical colleges," said Pulkit Pareek, founder of the Indo-Ukranian Student Front.
"Given the government's dilly dallying, [it] looks like we're staring at a bleak future. They should accommodate all of us in Indian medical colleges as soon as possible," Pareek said.
All eyes are now on the Supreme Court of India, which directed the NMC in May to take appropriate action for the future education of the returnees within two months.
Isha Sahni, 20, who had been studying medicine at the Bukovinian State Medical University in Chernivtsi was among the first students to be evacuated from Ukraine, and the NMC officials had promised a decision would be taken on July 8 "but they have now asked us to wait till July 15," she said.
"With Ukraine devastated and its economy ruined, it is unlikely that we'll be able to return soon to finish our studies in the country. Our only hope is relief from the union government and the Medical Council," Sahni said.
As per the existing law, graduates must complete a course at the university in which they were originally enrolled else their academic qualifications will not be recognised.
About five Indian state governments have agreed to take some students but they have yet to receive formal permission from the NMC which states that students should start from year one if they were to be offered a place in local institutions. "Without proper regulatory approvals from the Indian government or Supreme Court, these offers remain invalid," she elaborated.
With the war in Ukraine still raging, the local universities are offering online classes and exams but many Indian students say they are unable to pay the fees for future semesters.
The NMC, meanwhile, has suggested they complete their education in other European countries. "Indian students have the option to complete their medical studies in CIS countries such as Russia, Kazakhstan, Kyrgyzstan and Romania," an NMC official said.
"These nations are willing to onboard Indian students whose studies have been disrupted by Ukraine war. So the students can easily enrol for further studies there and we'll offer them whatever facilitation is required," the official said on the condition of anonymity.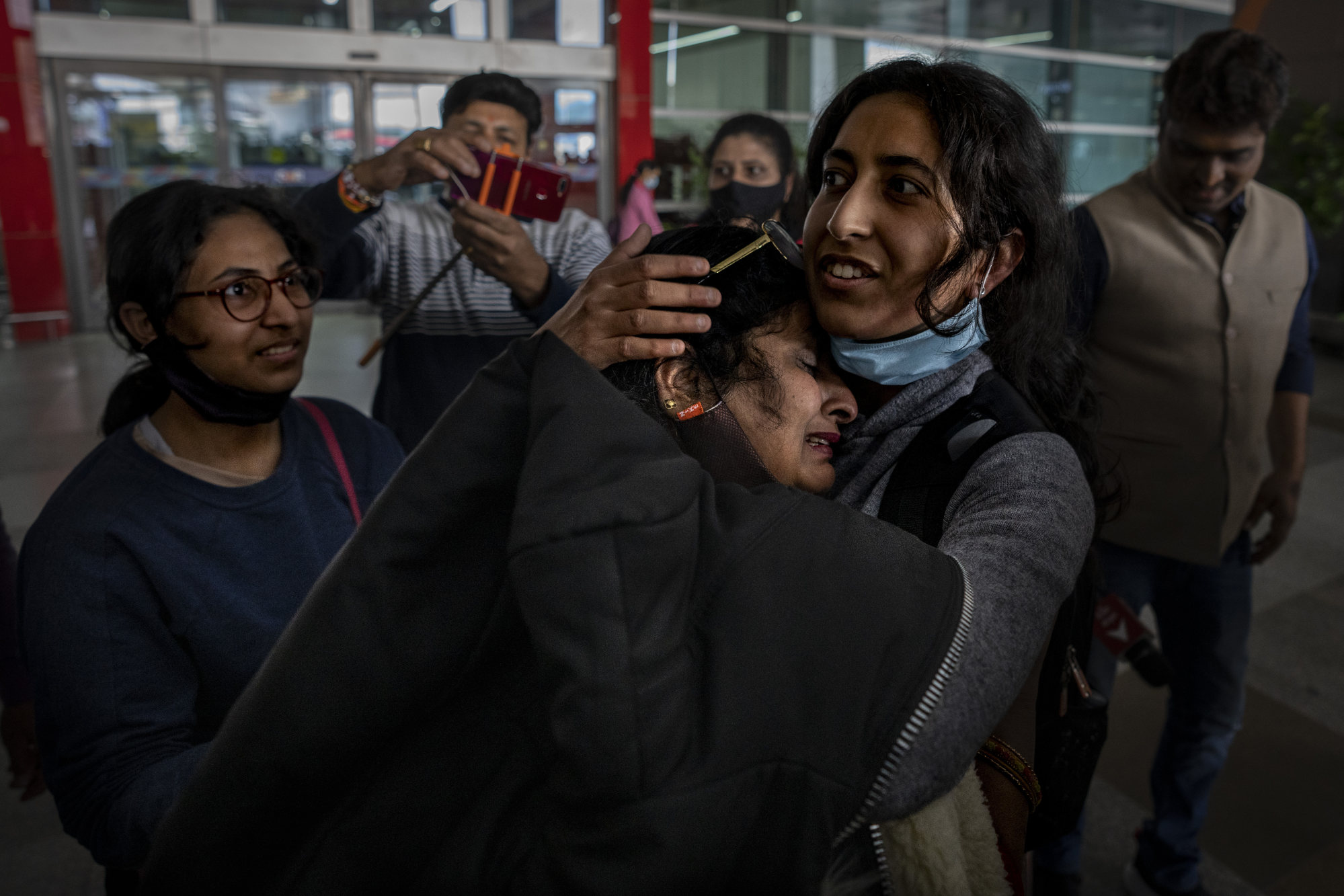 However, a switch to a new country would mean trying to quickly learn a new language before students can study. "We learned Ukrainian for four years, but now to go to a new country and learn their language will not be easy," Sahni said.
The students say the government's and NMC's delay in making a decision displays a lack of empathy and complete ignorance about the realities involved in their plight.
Harish Sharma, 49, father of a fourth-year medical student in Kharkiv is frustrated by the lack of response from the authorities. "I've already invested about US$26,000 for four years of my son's education but the NMC isn't telling us clearly if we should pay our next instalment or not. This is ridiculous."