India
Get more with myNEWS
A personalised news feed of stories that matter to you
Learn more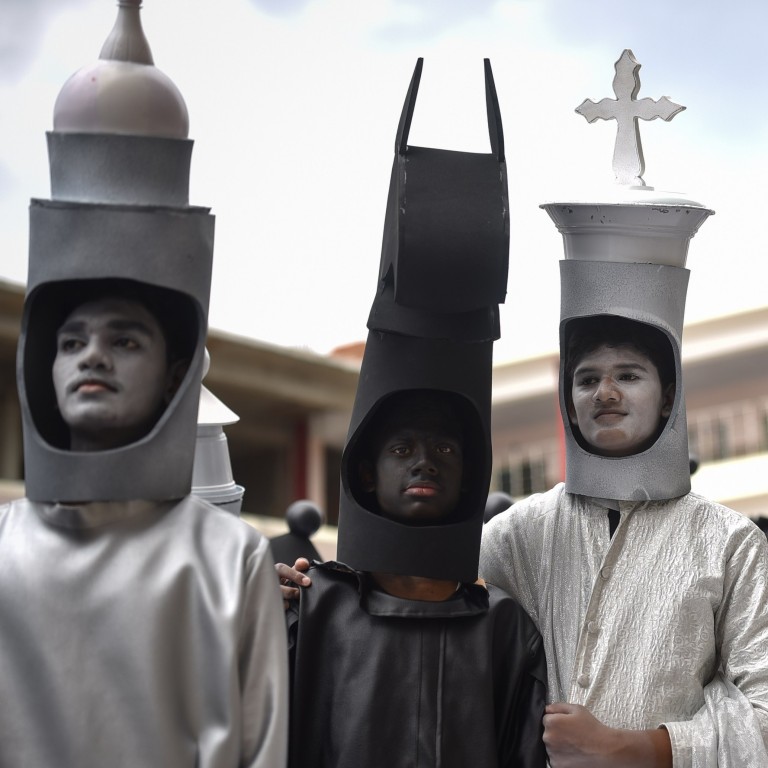 How a Unesco heritage site in India's Tamil Nadu state captured Chess Olympiad hosting rights
Excitement in Tamil Nadu reaches fever pitch, as the town is decked out like a chess board for the world tournament and players are greeted like rock stars
India made preparations to welcome 1,800 players from 186 countries in just 4 months after one man seized the opportunity and galvanised the country into action
Chess fever has swept the coastal town of Mamallapuram in Tamil Nadu, as
India
hosts the 44th Olympiad for the first time.
It seems like every bit of the city is decked out in black and white. You could, in theory, play chess on a bridge, road, or against any wall or pillar. The Olympiad mascot Thambi – a horse styled on the knight chess piece – is everywhere.
A torch relay was taken to towns across India before reaching Chennai, Tamil Nadu's state capital, in time for Prime Minister
Narendra Modi
to inaugurate the event.
The Oscar-winning music composer for Bollywood films, A.R. Rahman, even created an anthem for the tournament.
"I have never seen the city so excited about chess," Indian grandmaster and former five-times world champion Viswanathan Anand told local reporters.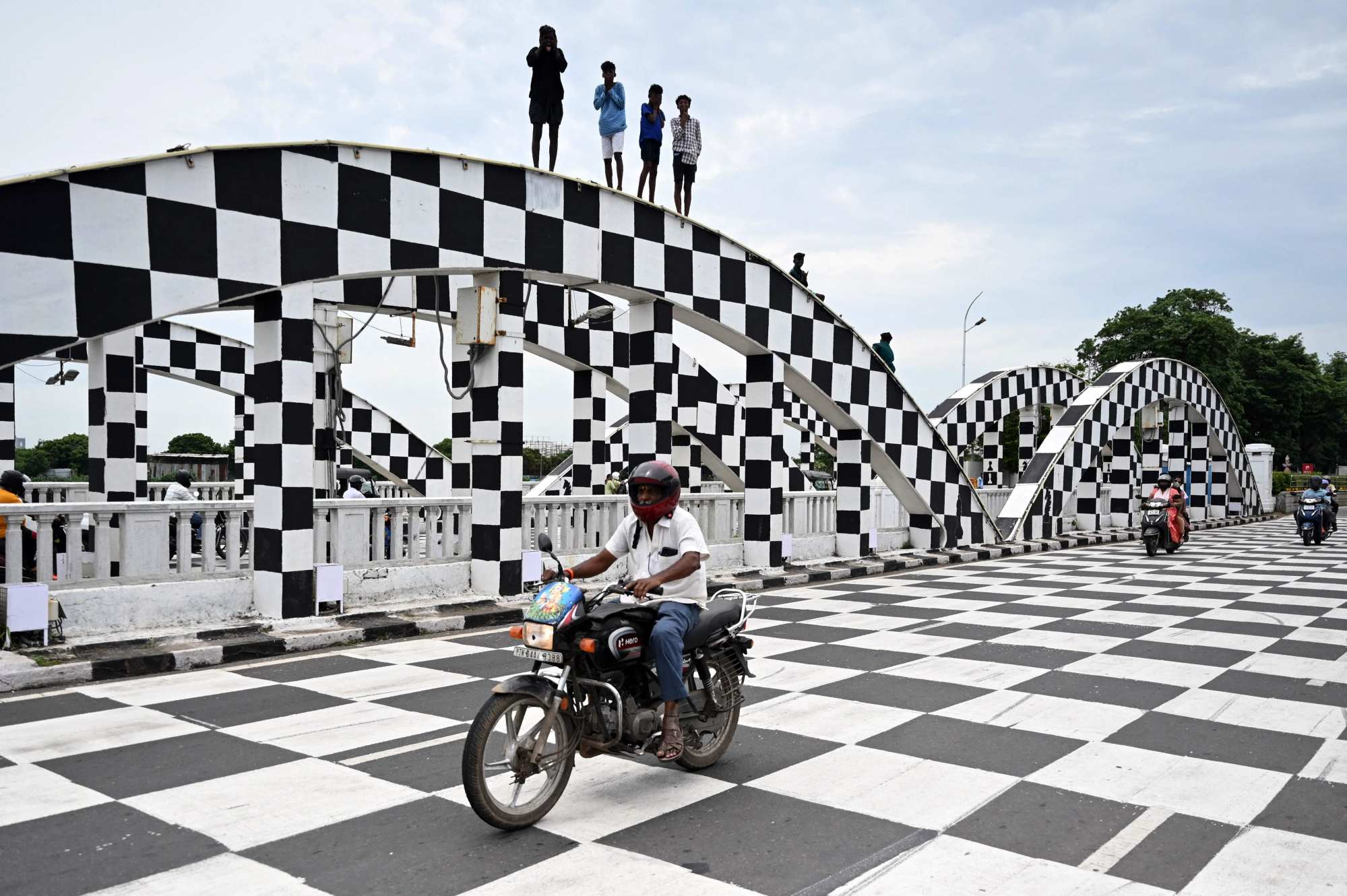 Bharat Singh Chouhan, secretary of the All India Chess Federation, seized the chance. "India is open to organising any chess event," he wrote to FIDE president Arkady Dvorkovich.
The latter replied with "Olympiad?" That one question galvanised Chouhan into action. He gave himself 24 hours to figure out whether he should say yes to the question. He would look silly if he got it wrong. Could India really make preparations for 1,800 players from 186 countries in the four months that were left for the Olympiad to kick off on July 28?
His first thought was that Chennai, known as India's chess capital, was the best venue. He called grandmaster Srinath Narayan, a Chennai resident, to get a meeting with the oddly-named state chief minister Muthuvel Stalin.
What happened next was almost unheard of in India. Instead of the usual lumbering, elephantine pace of decision-making involving mountains of red tape, Tamil Nadu bureaucrats worked with the speed of a gazelle fleeing a predator.
An hour into Chouhan's meeting with Stalin, the latter approved the idea. It would be a great honour for the state to host the prestigious event, he said. He signed off on the US$10 million guarantee for FIDE, and approved a budget of US$13 million for the event.
While this was going on, Chouhan was busy fielding FIDE's queries. The day after his meeting in Chennai, he and a clutch of senior civil servants rushed off to Mamallapuram to do a recce of the hotels.
The coastal town is a Unesco heritage site that is home to centuries old temples, including the Shore Temple that dates back to the seventh and eight centuries.
In 2019, the Indian Prime Minister Narendra Modi hosted Chinese President Xi Jinping for summit talks in Mamallapuram.
"In one day, we booked around 1,500 rooms in 23 five-star and four-star hotels, and booked the hall for the games," said Chouhan. "Everyone we had to do just fell into place like magic."
India was not the only contender for the hosting rights. Poland and Uzbekistan were also keen to replace Russia, but India managed to get in its bid in record time. In just four months, all the arrangements were in place.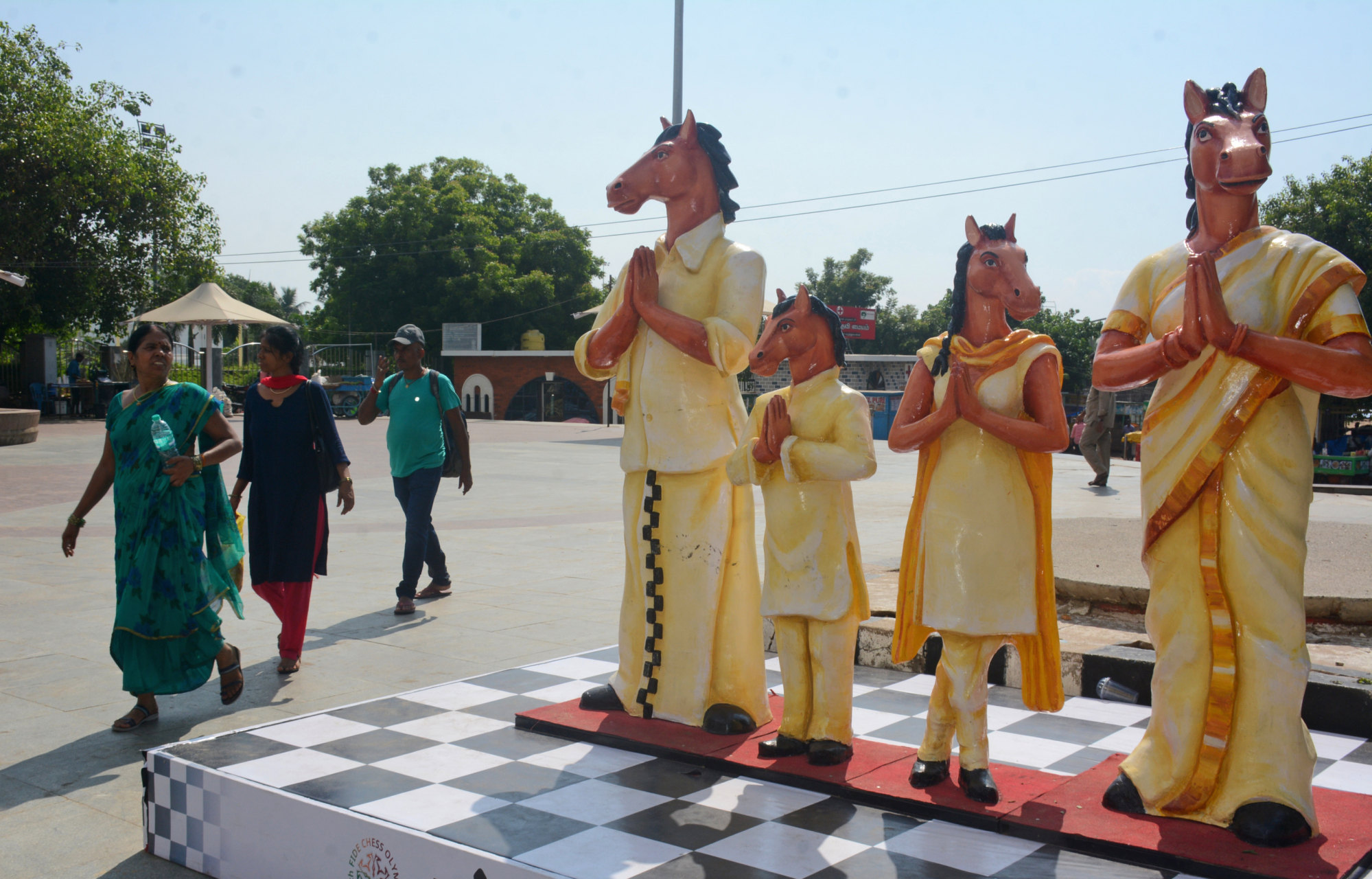 On July 27, the day before the inauguration, it was time for the final check. To test run the venue and its electronic chess boards, an open tournament was played with around 1,400 domestic participants. It went off without a glitch.
Chouhan finally breathed easy. "It's been like a fantasy. We managed to do it in record time. But the best thing for me personally is the chess fever that's erupted," he said.
On July 28, the players started arriving to a rock-star welcome, with Tamil silk scarves draped over their shoulders as a gift. Cheering crowds lined the street near the airport as their cars drove by.
This tournament, though, feels very different from earlier ones given the absence of the two heavyweights, Russia and China. FIDE has banned Russian teams from competing. China opted not to send its players in light of the pandemic. The Chinese grandmaster Ding Liren, 29, ranked second in the world, is a big absence.
It's been like a fantasy. We managed to do it in record time. But the best thing for me personally is the chess fever that's erupted
For the other competing countries, their absence has opened up new opportunities. It leaves the field open for the Americans, the favourites, who are led by Fabiano Caruana, to go head to head with the Indian team.
Mentored by Anand, the Indian players are expected to put up a good fight. India enters as the second seed, led by grandmasters Pentala Harikrishna and Gujrathi Vidit Santosh. The team also includes child prodigy Rameshbabu Praggnanandhaa, 16, who has beaten world champion Magnus Carlsen, 32, on many occasions.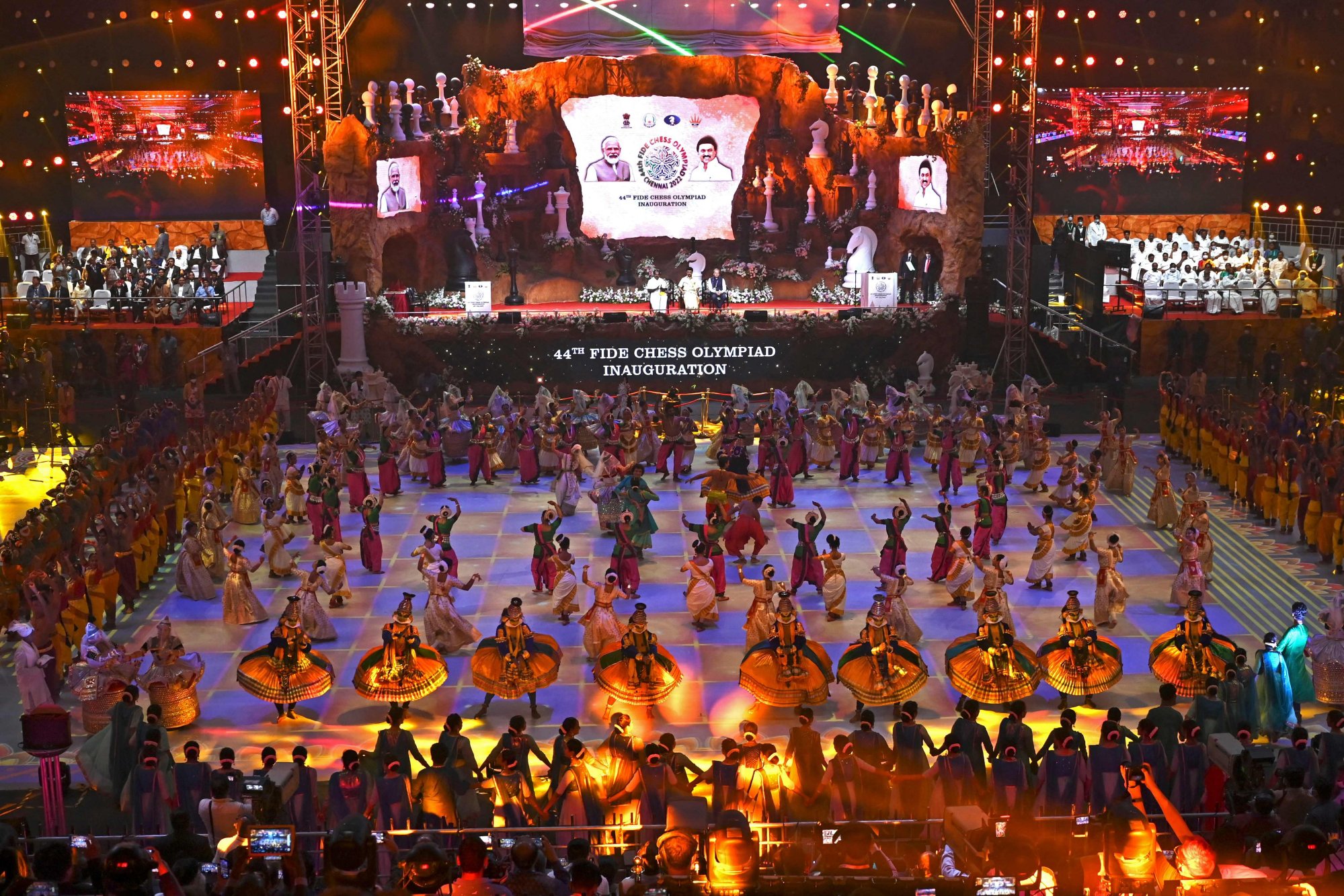 Carlsen is competing as a member of the Norwegian team, having announced recently that he will not defend his individual title next year in the World Championship, which he has won five times.
"It is going to be awesome to be back in Chennai again, the hottest hub of chess in the world now," Carlsen told local reporters on arriving.
Chess was always reasonably popular in Chennai but interest soared following Anand's triumphs. Chouhan's federation estimates that one million Indians play in local tournaments.
Most of India's chess champions come from here. Out of India's 73 grandmasters (as against just 20 in 2007), 31 are from Tamil Nadu.
Play is in full swing on 700 chess boards until August 10.