India
Get more with myNEWS
A personalised news feed of stories that matter to you
Learn more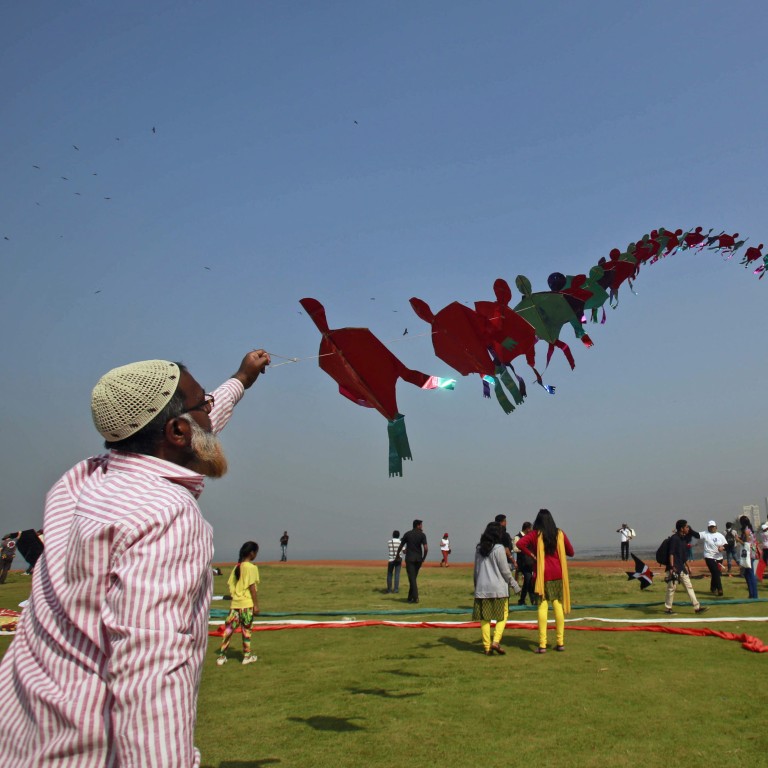 As India prepares for 75th Independence Day, scooter riders and police brace for more lethal glass-covered kite strings
Some victims garrotted by 'invisible' sharp kite strings although delivery driver recently fell in road, entangled; his skull was then crushed by a car
Illegal glass or metal-covered strings – Chinese manja – help bring down rivals' kites; this year kites are banned near to where Prime Minister Modi will make Independence Day anniversary speech
How Narendra Kumar, a young father of three, ended up dead on a New Delhi road, his skull crushed, is the sad and horrible tale of a deadly piece of 'invisible' string.
Kumar was on a late shift on August 7, delivering food on his scooter. Police say a kite string, coated in powdered glass, was hanging in the air and he failed to see it in the dark. It is thought that the more he tried to free himself from the razor-sharp cord, the more entangled he became. Eventually he fell onto the road, and a car ran over him.
Kumar's death is not the first kite-string related one in India, which will celebrate its 75th anniversary of independence from Britain on August 15. A traditional and popular activity on the bank holiday is kite flying, particularly in the Muslim quarter known as Old Delhi.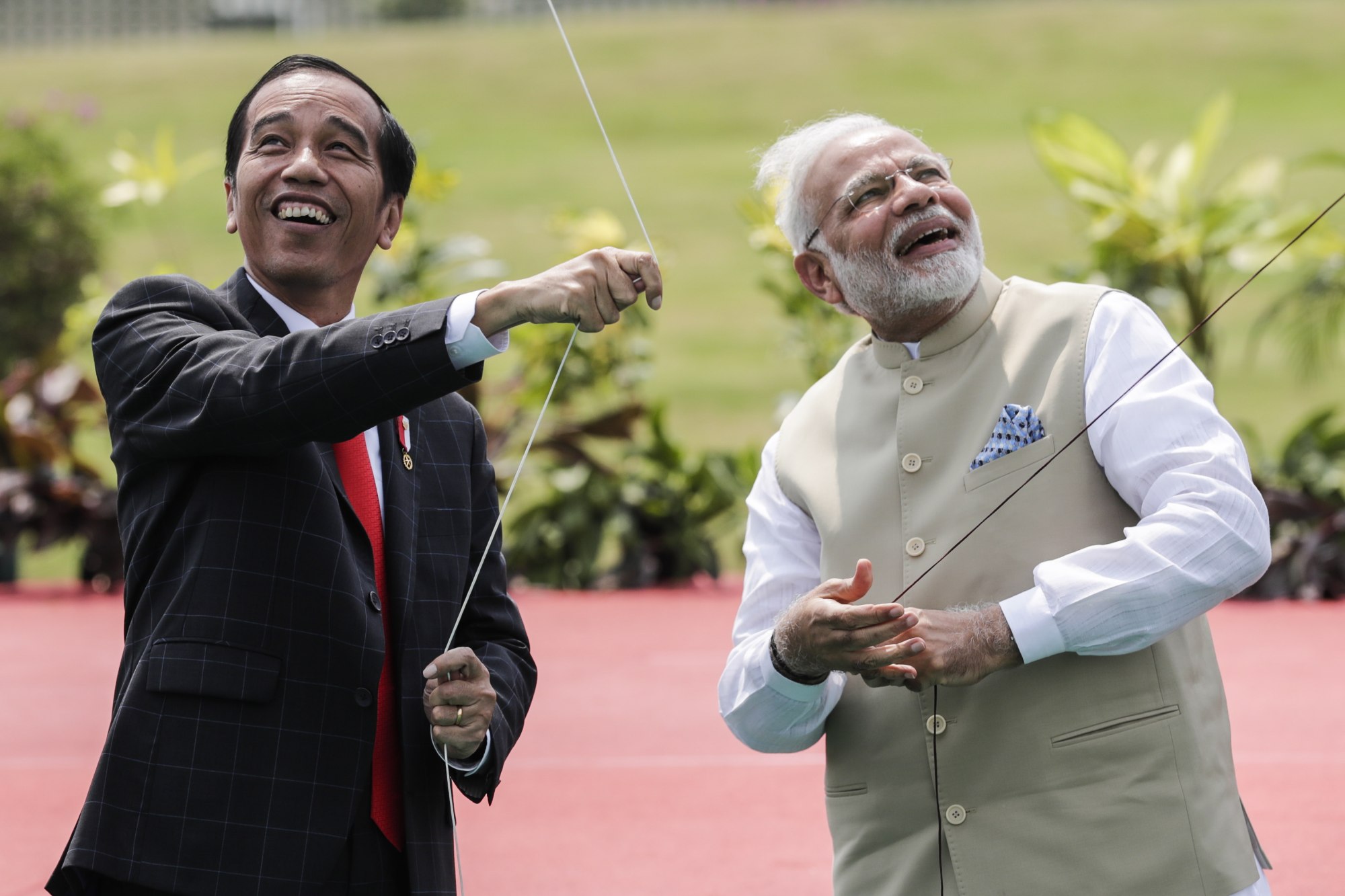 As always at this time of year, kite sellers are doing a particularly brisk trade. But the capital's police are also busy, frantically trying to prevent scooter riders from
being garrotted
– as some have been, in New Delhi and elsewhere – by kite strings illegally covered in tiny fragments of glass or metal.
The strings are called 'manja' across South Asia but in parts of India are mysteriously referred to as 'Chinese manja', the reason for the name unclear.
Serious kite fliers tie bandages on their hands to protect themselves but the sport has had numerous victims in recent years. Unsuspecting residents have had their throats cut and bled to death after coming into contact with invisible stray strings hanging in the air. Victims have mainly been scooter drivers, with some children riding pillion also killed.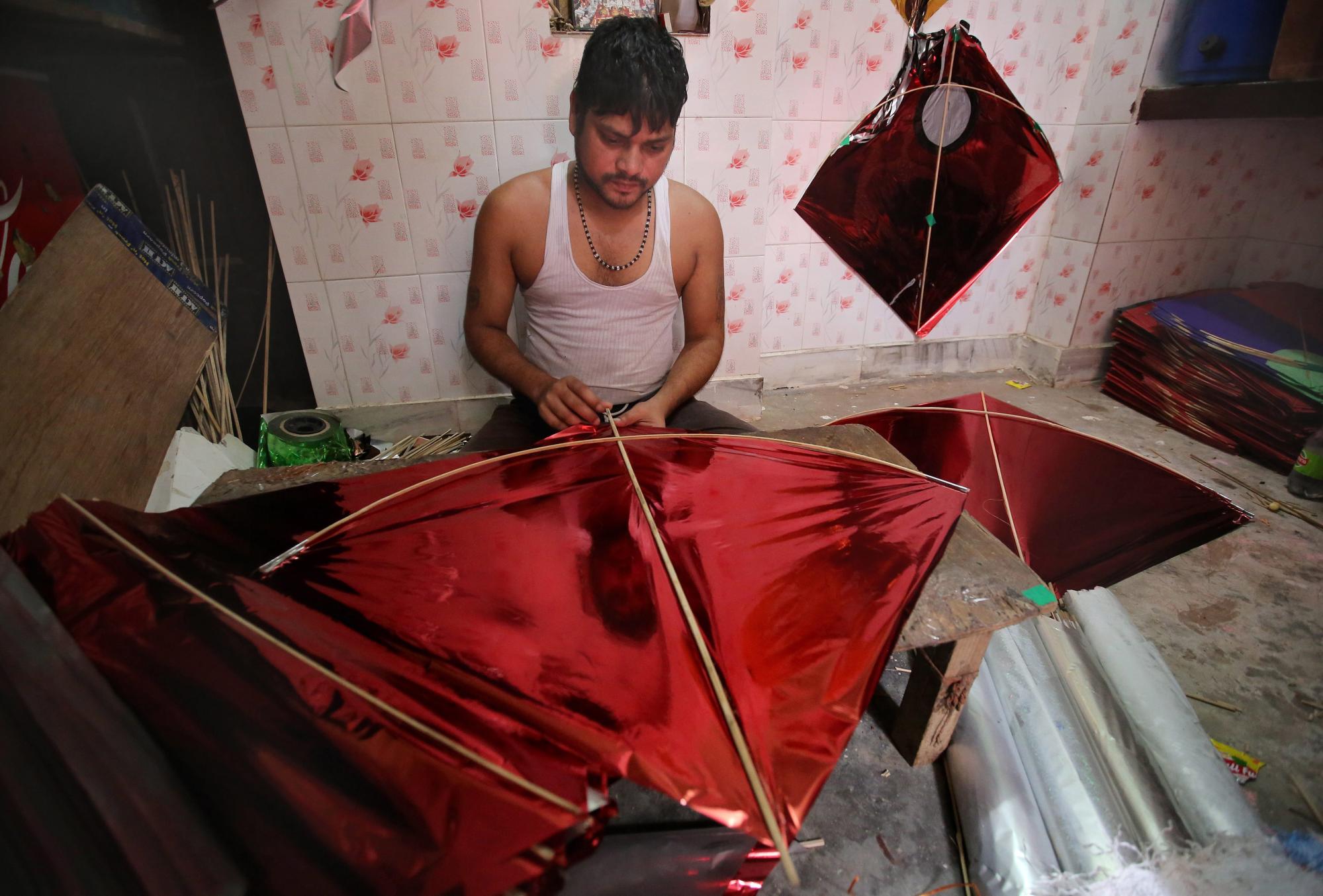 Last month scooter rider Sumit Ranga, 30, had the tragic misfortune of driving into such a string in New Delhi. When he tried to remove it, it penetrated even deeper into his windpipe. He died in hospital.
In January, a female student in central India's city of Bhopal, also on a scooter, drove into the path of a dangling string and suffered the same fate.
Such deaths have prompted Delhi police to step up efforts to discourage people from selling kites with the menacing strings, and customers from buying them.
Officers are also visiting schools to tell children about the dangers. "We made students take an oath to fly kites only with a normal string made of cotton thread rather than this killer manja," said sub-inspector Janak Singh.
The use of kites with string coated in glass or metal has been banned in India since 2016 because of the threat posed to life. In 2019 during a kite festival in Gujarat, around 4,500 birds were injured or killed in two days.
The ban is an ongoing disappointment for Nishad Bhat, 38, who grew up in Old Delhi flying kites in aggressive duels, with the sharp strings, to defeat his opponents.
"My son won't know the satisfaction I used to feel on getting my kite perfectly in place next to a rival kite's string and then jerking the line towards myself to cut the other string. Seeing the other kite fall was a moment of triumph," said Bhat.
Until the ban is effectively enforced, though, scooter riders have had to come up with their own improvised solutions. Some create a kind of protective belt for their necks with Velcro while others wear a medical neck brace, even though there is nothing wrong with their necks.
Kite flying is a favoured pastime in India, Pakistan, Afghanistan and Bangladesh. In India, apart from the innate pleasure of it, another reason for its popularity stems from the country's struggle for freedom from the British Raj.
Kites used to be flown with protest messages against British rule such as 'Simon Go Back', a reference to the Simon Commission sent to India from London in 1928 under Sir John Simon to study the constitutional system and suggest changes.
These days, the messages on kites are far more pedestrian, including 'Wash Your Hands' and 'Keep Six Feet Away'.
This year, for the first time, kites will be kept out of the skies around the Red Fort in Old Delhi where Prime Minister Narendra Modi, like all prime ministers before him, will make an Independence Day speech.
The police have contacted kite enthusiasts and told them to desist from flying kites while Modi talks, and for about three hours beforehand and afterwards.