India
Get more with myNEWS
A personalised news feed of stories that matter to you
Learn more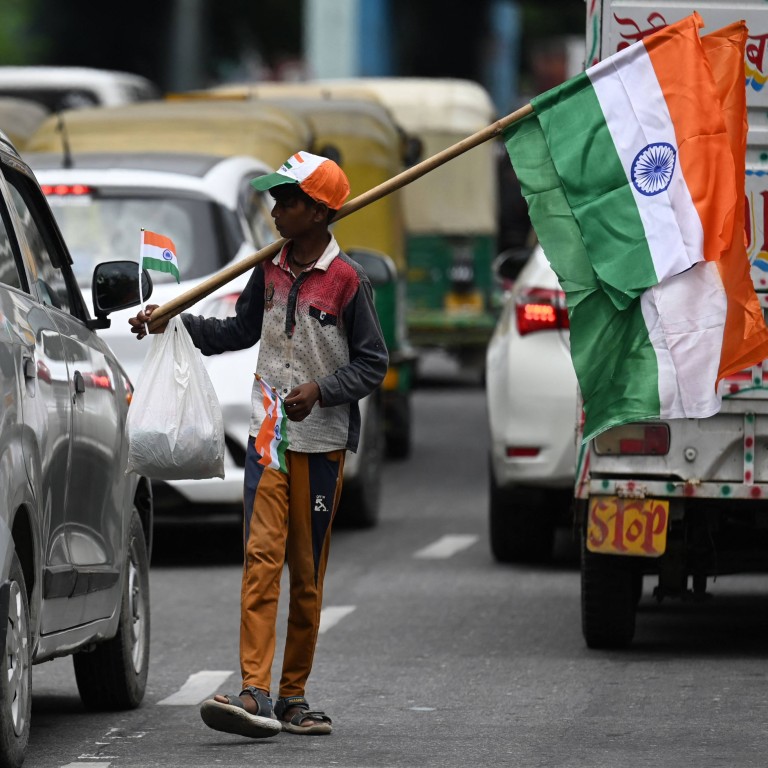 India marks 75th independence anniversary with rapid growth, deep inequality
As India marks the 75th anniversary of the end of British rule, its economy is booming and expected to grow further, a huge transformation
However, there are problems, including inequality, polarisation, child malnutrition and not enough secure jobs to go around
India celebrates the 75th anniversary of its freedom from British rule Monday with an economy expected to grow by more than 7 per cent this year, making it the fastest-expanding globally this year – a performance that could continue for the next decade. It is also set to be the world's fifth-largest economy this year, when only a decade ago it was not even among the top 10.
"The Indian economy is set for its best run in over a decade as pent-up (post-pandemic) demand is being unleashed," said Morgan Stanley chief economist Chetan Ahya, adding that corporate balance sheets are "healthy" and business confidence is strong.
The country's rebound from the deadly coronavirus that sent the economy into a tailspin has been enviably robust, reinforcing India's claim to be a global powerhouse.
The nation has undergone a massive transformation from its impoverished state in 1947, when British India became two new independent countries – India and Pakistan. However, economic progress in the early decades after independence was sluggish and significantly lagged behind East Asia's high-speed expansion.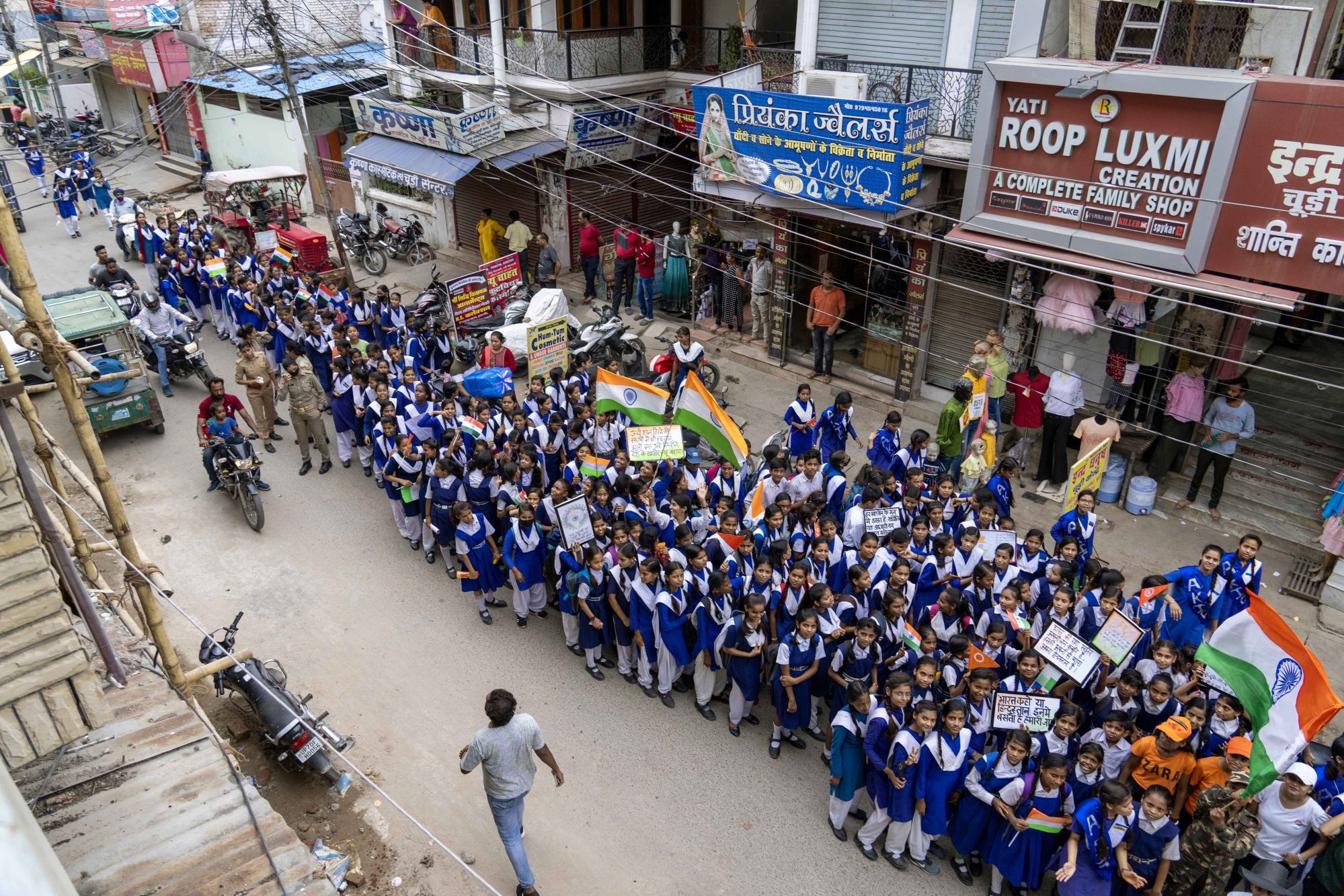 Part of the reason was India only began opening up its Soviet-style planned economy to the outside world in 1991. India's liberalisation came more than a decade after China's rise as "factory to the world" was propelled by high investment and top-notch infrastructure.
In the catch-up years that followed, India made big strides, creating a flagship outsourcing industry that planted the country on the global business map. The IT sector has doubled in size in the past decade with only India, with its 1.4-billion population, able to supply half a million new software workers a year to meet Western demand.
The mobile phone market exploded too, propelled by dirt-cheap calling rates. India has also become the largest generic medicines supplier globally and its aviation market is one of the world's fastest-growing.
Start-ups have proliferated and India has at least 100 billion-dollar 'unicorns' (private firms valued at, or over, US$1 billion), third only behind the US and China. Meanwhile,
Prime Minister Narendra Modi's
energetic promotion of a national digital infrastructure is transforming his country's informal, inefficient cash economy by linking Indians with online payments, bank accounts and the taxation system.
The drive is boosting productivity, significantly improving the welfare payments system and accelerating growth, economists say.
India now looks set to gain with realignments in the global supply chain as countries seek to reduce their dependence on China due to Covid-19 lockdowns, rising trade tensions and President Xi Jinping's unpredictable corporate crackdowns. "With China reversing lies the opportunity for India to boom," said author Ruchir Sharma, founder and chief investment officer of investment firm Breakout Capital, during a discussion on India's NDTV last week.
On other key economic parameters, though, India is not shining so brightly, despite hundreds of millions escaping poverty since independence and joining the middle-class, helped by the rise of high-skilled sectors.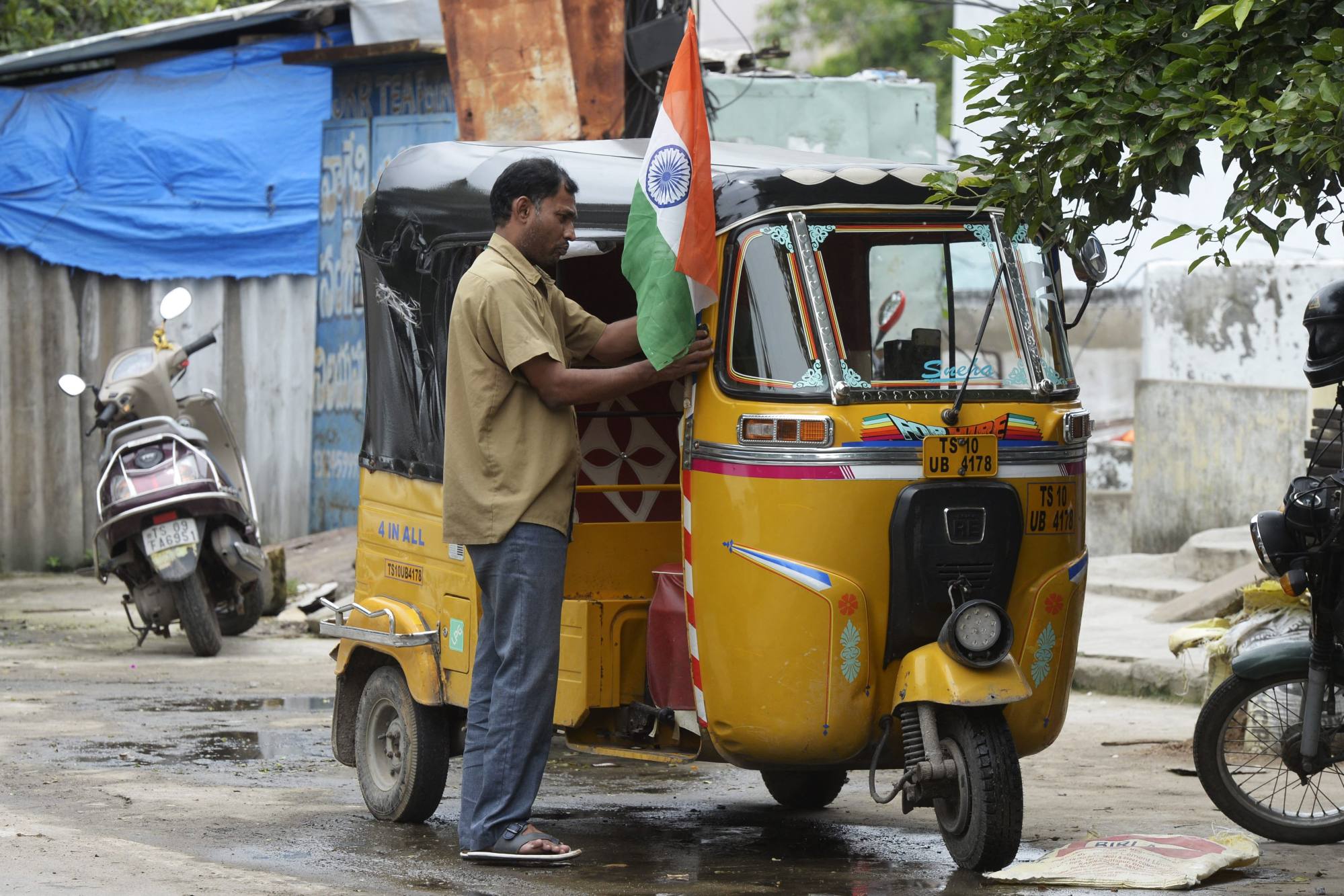 India's per-capita GDP is US$2,277, putting it in 144th spot out of 194 economies, according to The World Bank. In comparison, China's per-capita GDP is US$12,556. India has graduated from the ranks of a 'low-income' economy to a 'low-middle income' economy while China has become an 'upper-middle income' economy'.
Economists say factors including poor healthcare (55 million Indians fall into poverty each year due to medical expenses), poor education (tens of thousands of primary teaching posts lie vacant) and weak infrastructure continue to hold back India's economy.
"We've sent rockets and satellites into space, built dams, steel plants and produced Covid vaccines. However, we're still a long way off from solving our grand problems of education, healthcare, nutrition and shelter for everyone," said Narayana Murthy, founder of India's biggest IT firm Infosys, on Thursday.
Business Standard columnist T.N. Ninan has spent decades chronicling India's economy. Slightly adapting the words of the 19th-century American poet and philosopher Henry David Thoreau, Ninan recently wrote: "Most Indians lead lives of quiet desperation".
India's recovery from the pandemic has also been more 'K-shaped' (when different sections of the economy recover at different times/rates, the rich getting richer and the poor getting poorer) than an overall and rapid 'V-shaped' change, exacerbating a long-standing trend.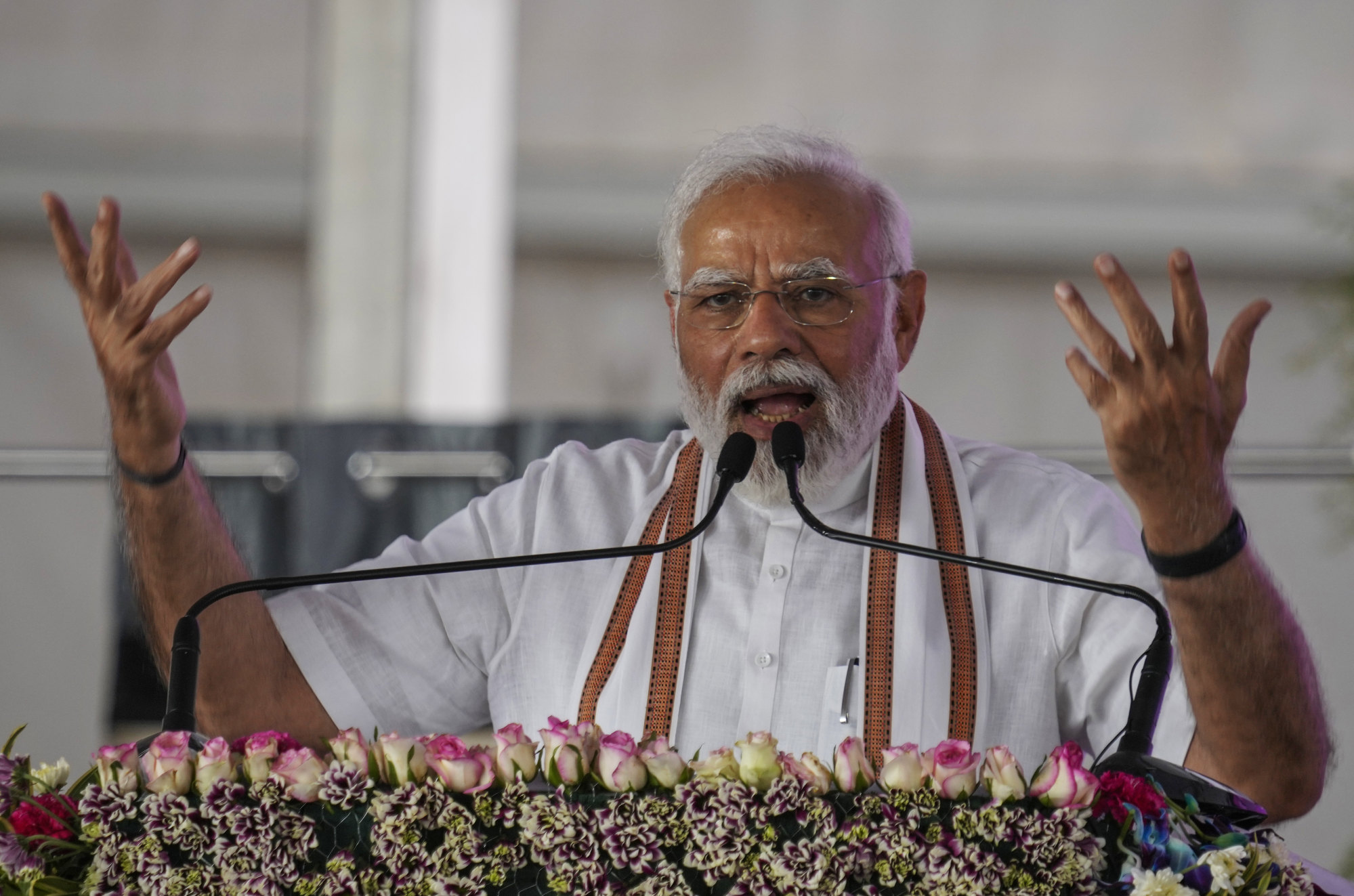 According to the World Inequality Report, the top one per cent of India's population holds as much as 33 per cent of the country's wealth and the top 10 per cent holds 65 per cent. Meanwhile, the bottom 50 per cent holds just 6 per cent, making India one of the most unequal nations in the world.
There are some 900 million – or 67 per cent of the population – in the 15-64 working-age group, according to UN figures. Another 101 million will join that group by 2030 and a further 82 million will be added by 2050. The median age in India now is 29, well below 38 in the US and China's 37. Some economists fear India's 'demographic dividend' – its huge pool of working-age people – could lead to big problems.
"It's easy to imagine the potential for social unrest if jobs don't grow along with the youthful population," said Mahindra. The extent of the jobs crisis can be seen in the fact that more than 12 million people applied in January for 35,000 clerical jobs at the state-run Indian Railways.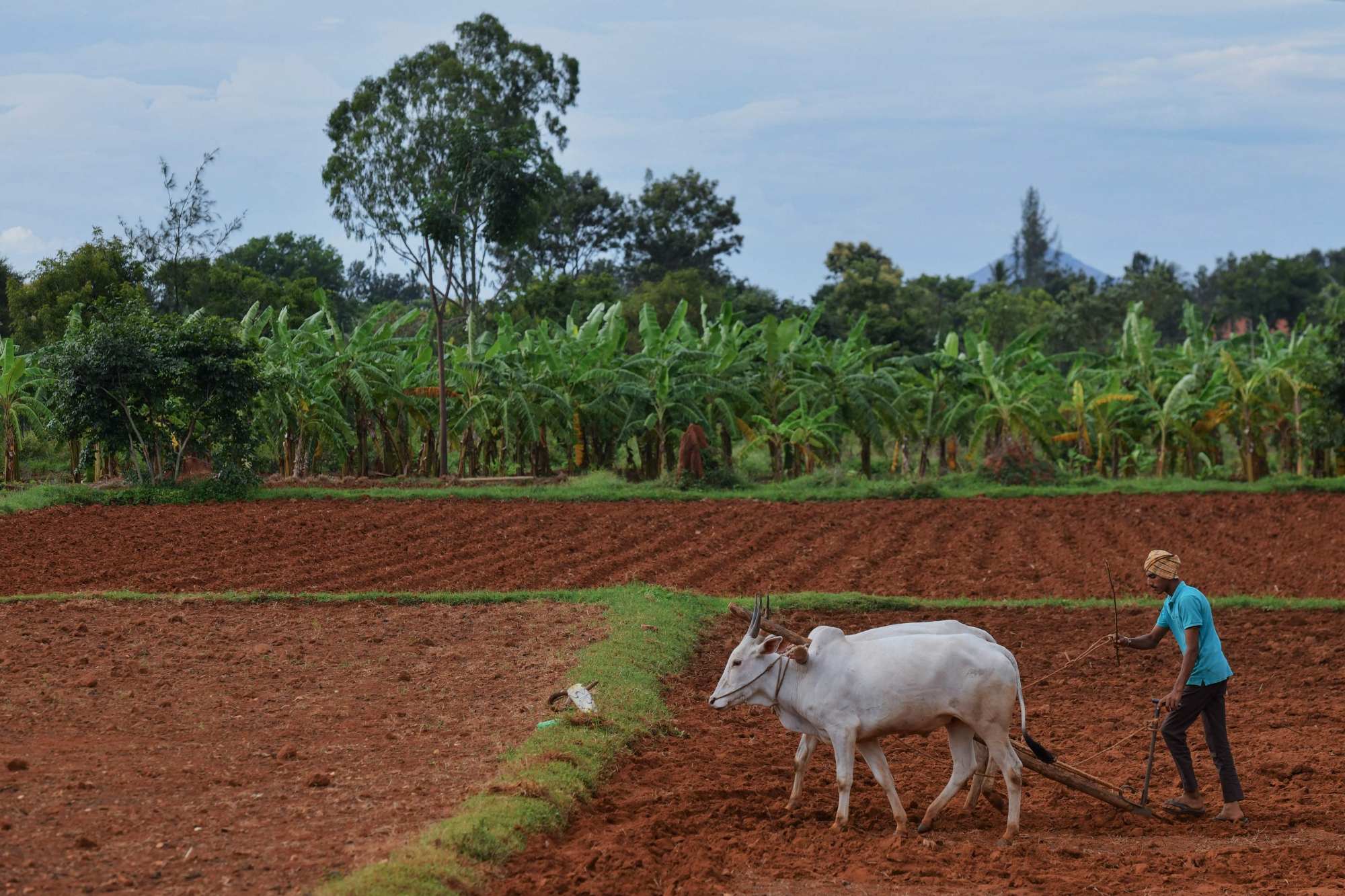 Another problem is job creation is happening mainly in the gig economy. Just 20 per cent of jobs are in the formal sector, offering regular pay and security, while most others are precarious, low-quality ones without benefits. "We don't need everybody to be a software programmer or consultant but we need decent jobs," said former Reserve Bank of India governor Raghuram Rajan earlier this month.
Agriculture remains the employment mainstay, with 40 per cent of workers in farming but many of those farm jobs are "disguised unemployment". Manufacturing needs to be boosted to create jobs on a massive scale and the country needs to "take advantage of the global factors that are moving in India's favour", said Mahindra.
There is also the issue of malnutrition which can prevent children learning properly. A staggering 35.5 per cent of children under the age of five are smaller than they should be, due to inadequate diets, according to official figures.
Critics say Modi's ruling Hindu nationalist Bharatiya Janata Party has been too fixated on increasing the size of the economy, instead of paying more attention to poverty reduction. Lately, Modi has also been leaning towards protectionism with slogans of "self reliance" and "make in India" that critics say mitigates against the export dynamism needed for rapid, sustained economic growth.
Economists worry that Modi's sometimes arbitrary, individual policymaking style could dislodge India from its high growth path. In 2016, the government voided 86 per cent of the currency in circulation overnight in what it said was a move to fight corruption. But the draconian demonetisation battered the economy and plunged ordinary, cash-dependent Indians into financial chaos.
Rajan noted India is less of a liberal democracy now than it was 10 years ago, and warned that communal strife and deepening polarisation can affect the economic climate and discourage investment.
But, said Ninan, "if India addresses its institutional and policy failures, reduces its inequalities and addresses its iniquities over the next 25 years, that would truly make it an Indian century".