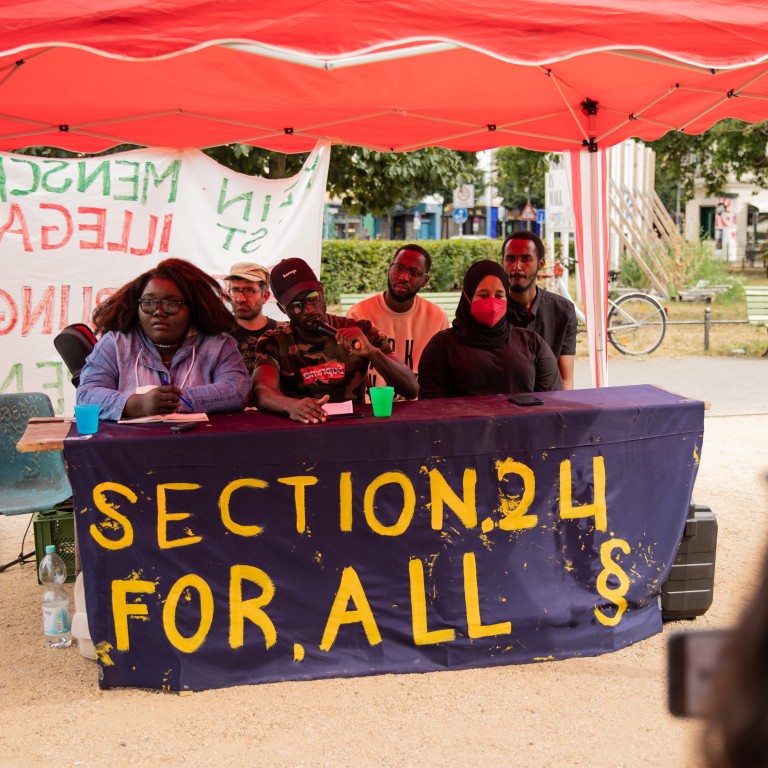 Non-Ukrainians in Germany who fled Russia's invasion now fear deportation as Paragraph 24 residency deadline looms
Third-country nationals (TCNs) are scrambling to secure work or study permits, or find other options to legally stay in Germany before August 31
Paragraph 24 gives eligible refugees a two-year residence permit, allowing them the right to work and study, along with social benefits
The clock is ticking for Temitayo Oyeniran, who wakes up each day with a sense of dread, nervously checking his emails, hoping there is no message detailing the date of a life changing interview.
He fears German immigration officers may summon him to discuss his eligibility to stay in the country.
The 29-year-old Nigerian is desperate to secure a work permit before August 31, the date by which third-country nationals (TCNs) – people who are stranded in a country that is not their own – must have applied for permission to remain in
Germany
.
Oyeniran spent eight years in Ukraine where he completed a medical degree and then a master's in management and was about to start an internship when the war broke out.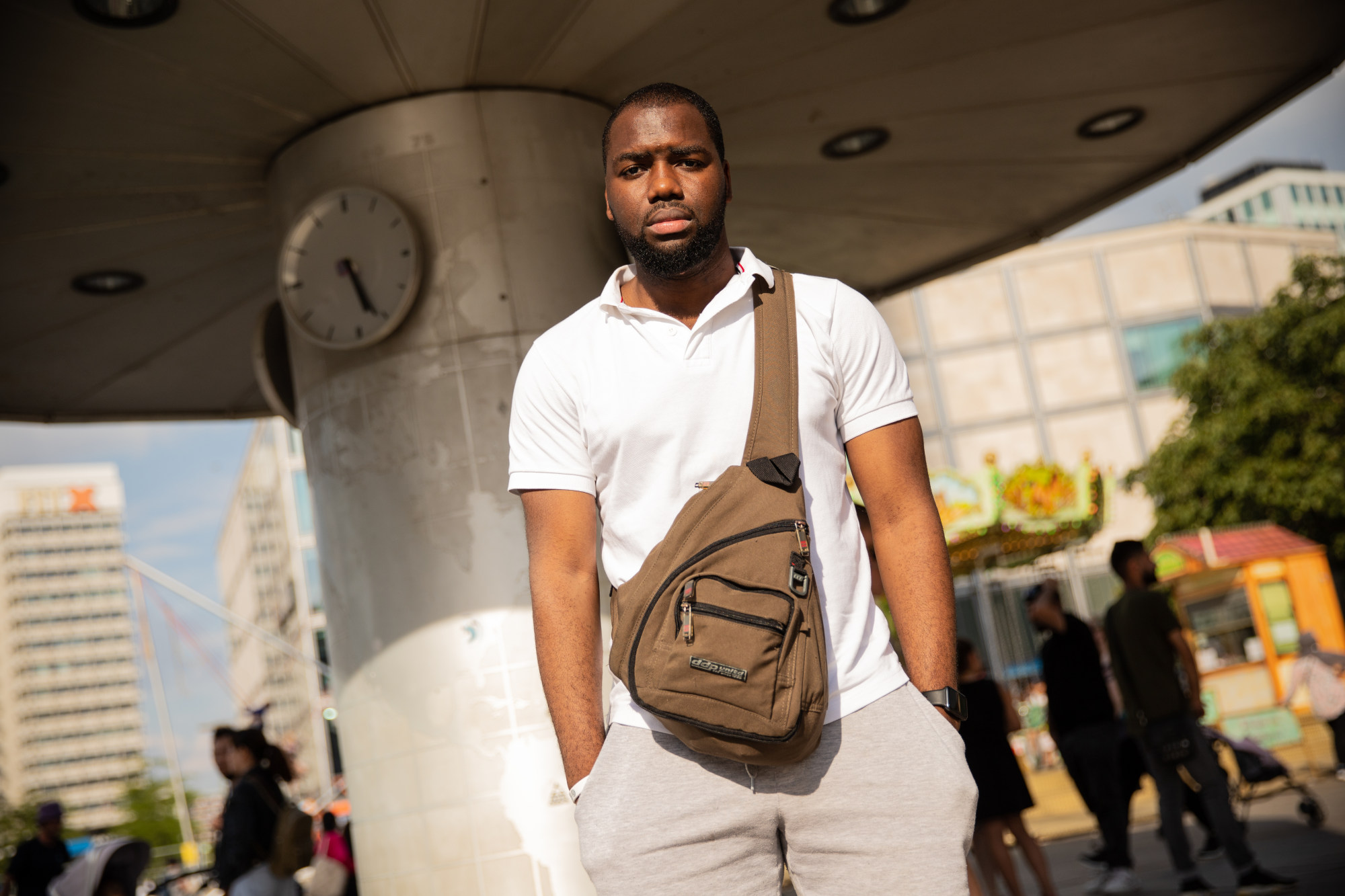 He fled Kharkiv with just a bumbag, phone and the clothes on his back, and is currently working as a hotel receptionist in Berlin but is trying to find a job that would give him a work permit.
Oyeniran is one of around 18,000 TCNs from Ukraine that have sought protection in Germany since the war began, according to the International Organisation for Migration survey last month.
Most TCNs are at the mercy of the August 31 deadline and Section 24 of Germany's Residence Act, often referred to as Paragraph 24. The policy has been around since 2001, but was only recently enforced following Russia's invasion. It gives eligible refugees a two-year residence permit, including the right to work and study, along with social benefits.
Paragraph 24 applies mainly to groups of persons who fled Ukraine since the war broke out, including Ukrainian nationals who had their residence in Ukraine before February 24, stateless persons and third-country nationals who were recognised as refugees in Ukraine or possessed international protection status before February 24, and may cover their family members, even if they are not Ukrainian citizens.
It also may apply to non-Ukrainian nationals who cannot return safely and permanently to their country of origin which generally applies to people from Eritrea, Syria and Afghanistan.
"Out of those who are not included in the law, some of them randomly receive it [residency permit] and we do not understand why or how," said Julianne Gebel, co-founder of BIPoC Ukraine & Friends in Germany, an aid community for Black, Indigenous, and People of Colour from Ukraine.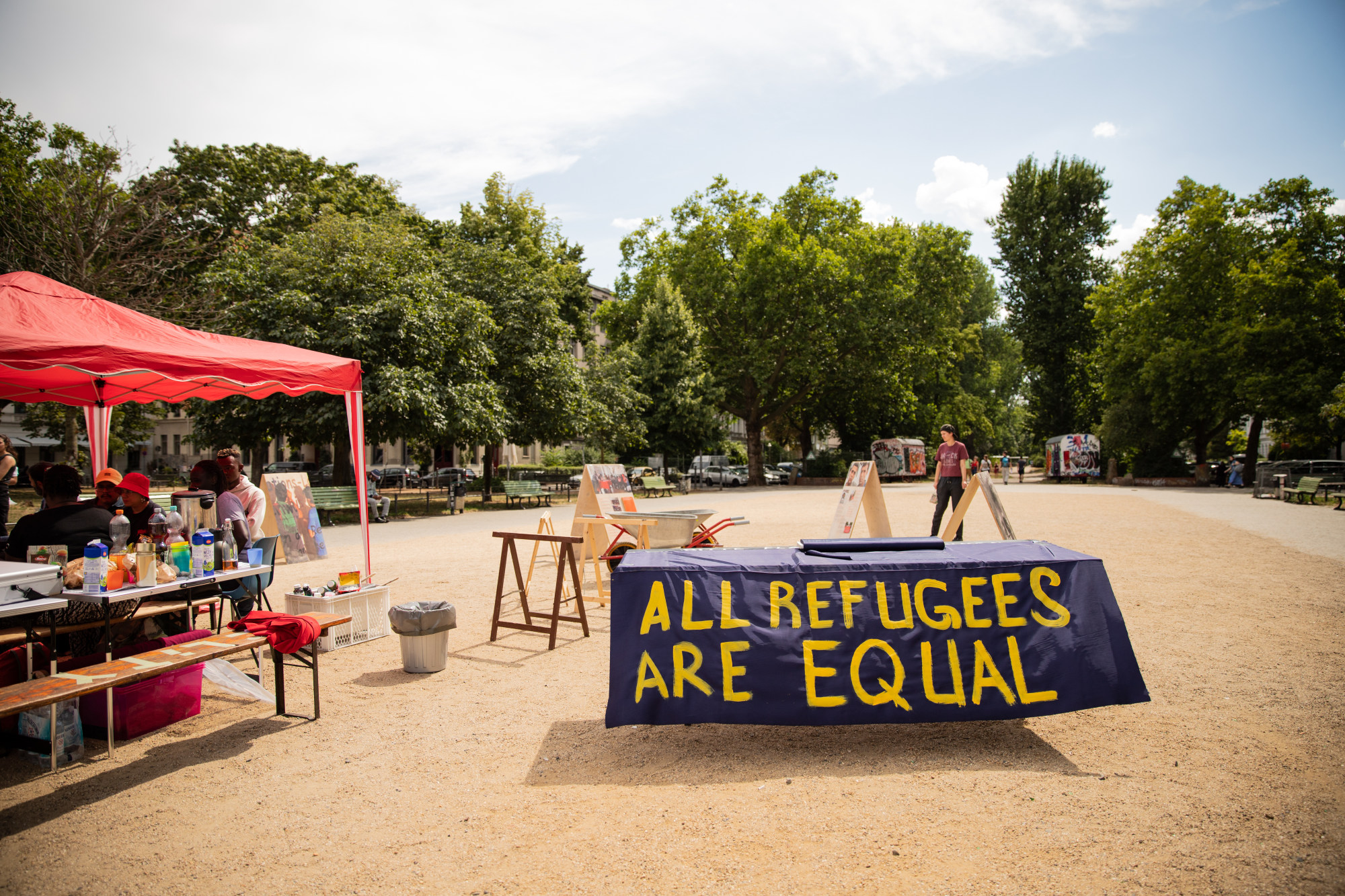 Gebel added there is a 90 per cent chance residency will be denied during the interview process, "and after that, after August, you really have to leave".
Many who have registered for residency permits are still waiting for their interview dates and are pessimistic about the outcome, said Oyeniran.
He thinks his residency interview will be close to the cut-off date and will be denied a permit on the spot "because then you won't have an excuse [to stay in Germany]. They told you no. You can't claim you're waiting for an interview any more". He said he would then have to move to another country, or return to Ukraine.
Seeking Alternatives
Many refugees are scrambling to find ways to stay in Germany, including through work or study permits.
The main hurdle to getting a study permit is money. Those applying need to have around €10,000 (US$10,255) in the bank to prove they can support themselves.
Algerian refugee Ghoulam Arrar arrived in Ukraine in March 2021 to pursue a master's degree in management. He was learning Ukrainian, a prerequisite to study at a Ukrainian university, when Russia invaded.
He now works at a book printing company in Berlin, but is certain he will not be able to save enough to get the required foreign students account.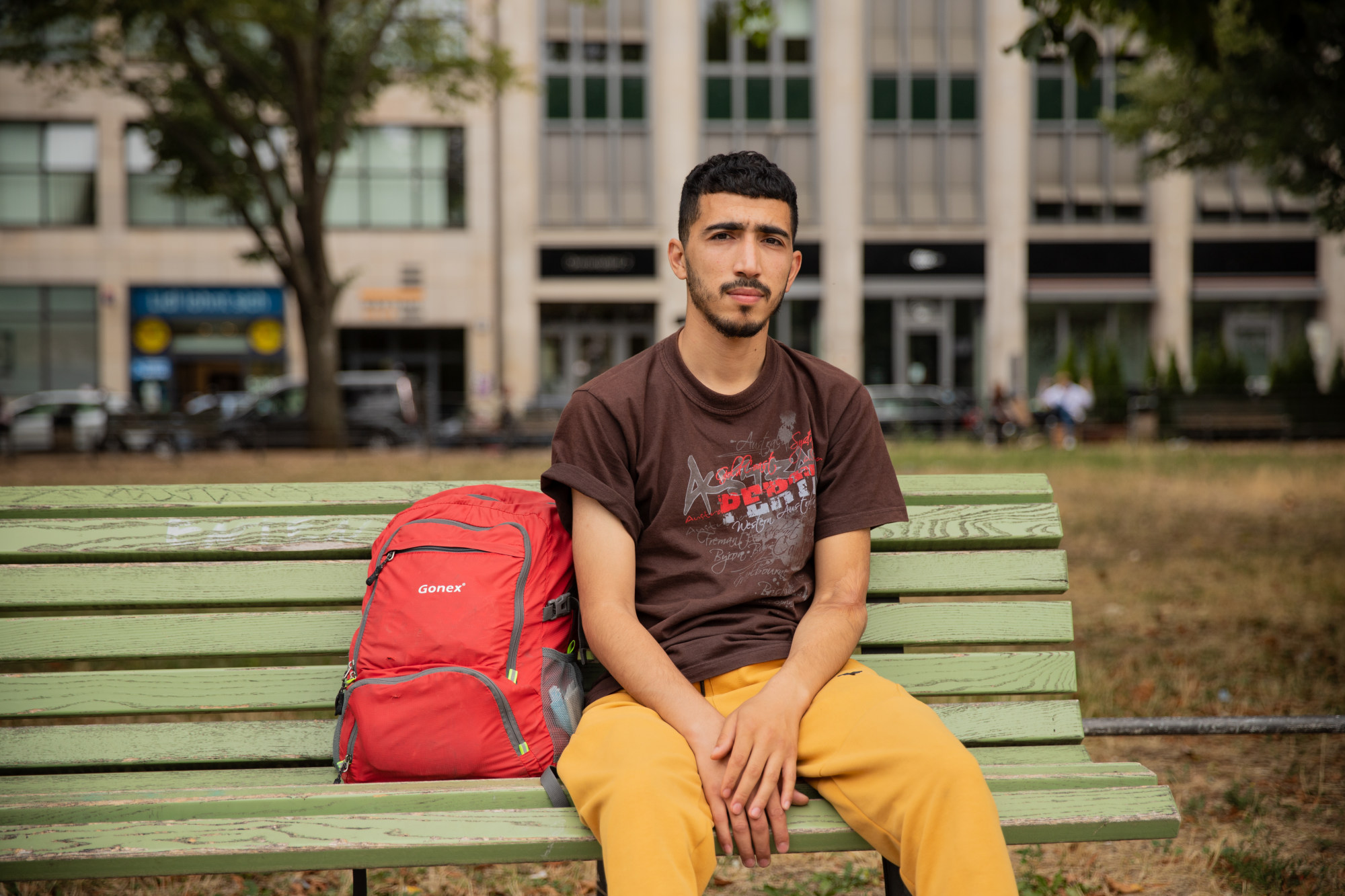 Many, including Arrar, know that a strong grasp of German is crucial. The 26-year-old, who completed a degree in management in his home country before moving to Ukraine, is keen to do a master's but the courses that interest him are only offered in German.
Plus, most companies also require foreign staff to have a certain proficiency in the language, he said, which is often difficult for newcomers to the country.
Arrar works from 10pm to 6am operating book-printing machines. After work he studies German, for free, at a university from 9.45am to 1pm, before heading back to his shared living quarters which he describes as a "camp" which houses refugees and homeless people. "I'm like a robot. But you have to work hard," he said.
Finding a job is also difficult for refugees who were attending university in Ukraine when they had to flee, like 19-year-old Ali Abdalla, a Sudanese passport holder who moved to Kharkiv in October 2021. The war forced him to leave in late February, and he eventually arrived in Berlin on March 27.
"I don't have much experience so it's not possible to find work which guarantees a work visa," he said.
Jobs obtained by university refugees must also be related to their field of study for them to obtain a work permit.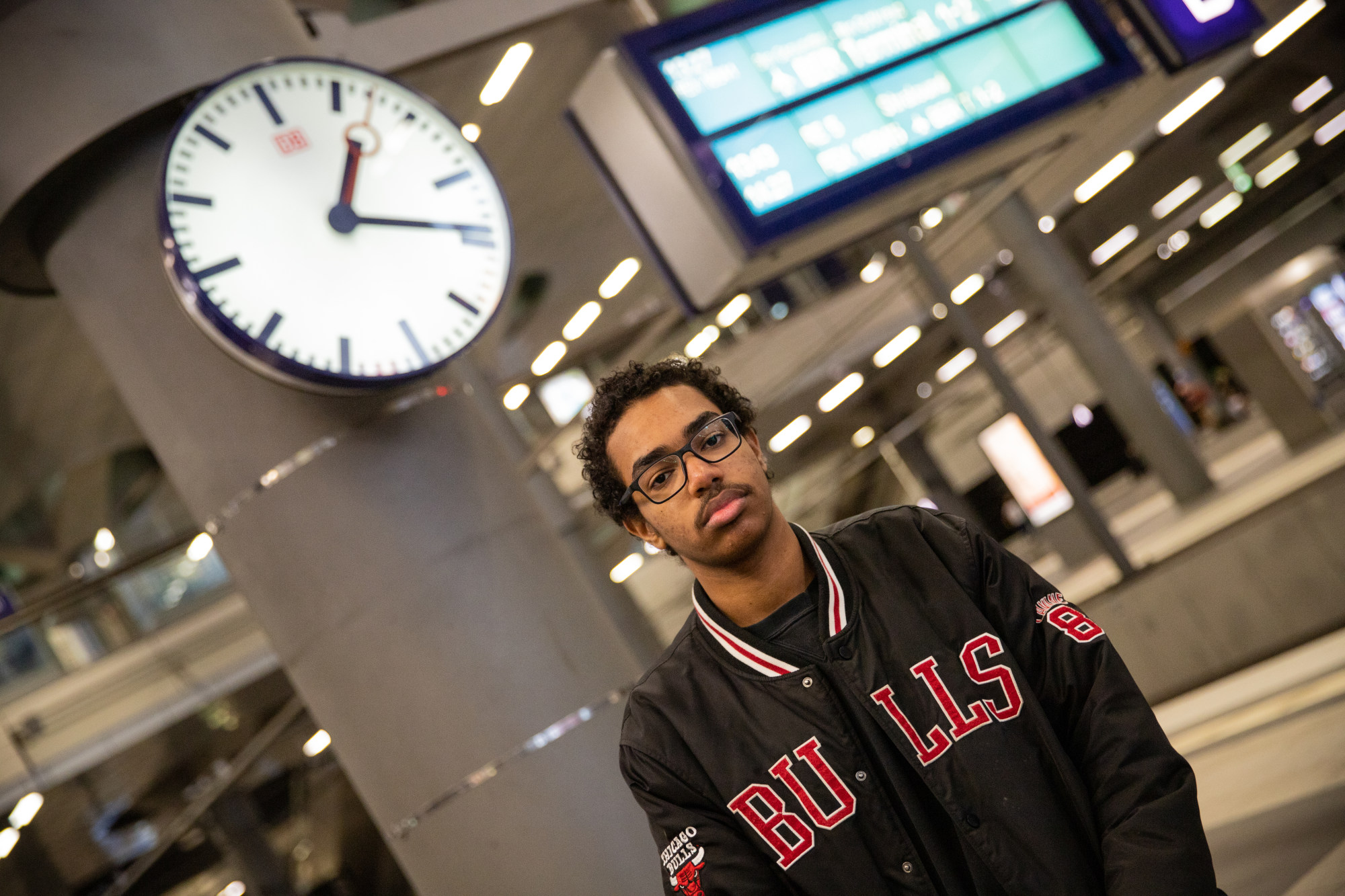 Many do not want to return to their home countries
Ikem Kalu, 20, has already been rejected during his Paragraph 24 interview and fears of deportation come August 31, but is adamant he will not return to Nigeria, where he grew up, due to civil unrest and the "really bad" state of education. "There are no opportunities back there," he said.
For him and many other refugees, Ukraine had become home. "I'm not sure I'll survive if I go back to my country. I don't have anybody there. I cut off everything [in
Nigeria
] already."
Kalu is among those decrying unequal treatment, as Ukrainians tend to get residency through Paragraph 24 much easier than TCNs.
"I studied for four years there [Ukraine] and was planning to integrate into the system. I lived there legally. I had all my papers. Why am I being refused the same rights accorded to Ukrainian refugees?"
Murky future
Kalu's future is in limbo and is hoping for positive news around the middle of August when the German government is expected to release an update.
"We are not coming to take any of their resources. We're driven people, who want to study. We have a clear goal," he said.
Some non-Ukrainian refugees may have given up on staying in Germany but others, like Oyeniran, still hope for the best. He said it would be a miracle if he was granted permission to remain in his newly adopted country because "then I won't have this time bomb in my head".