Thailand
Get more with myNEWS
A personalised news feed of stories that matter to you
Learn more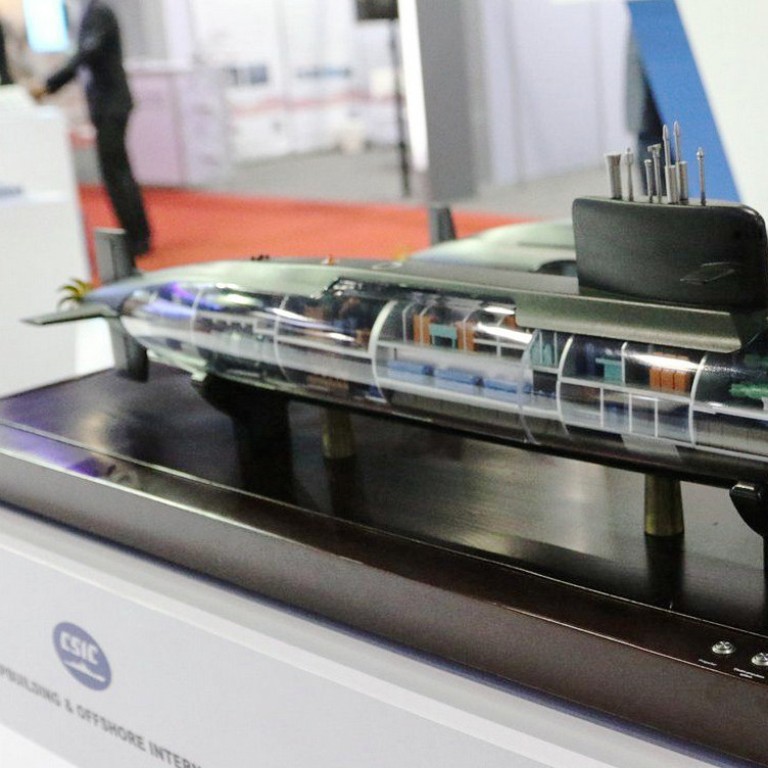 Thailand likely to deploy Chinese submarine engines to avoid showing Beijing 'signs of weakness', analysts say
Analysts expect Thailand to proceed with the Chinese engines when it completes evaluation by September 15
Deal will further strengthen Sino-Thai relations, following joint military drills on Sunday
A strengthening of ties between
Thailand
and its largest trading partner
China
could be a "fait accompli" if it opted to use Chinese-made diesel engines for the S26T Yuan-class submarine it is buying as part of a 2017 deal, analysts said.
Thailand is currently running tests on the mainland-made CHD620 engines as a replacement for
Germany
's MTU396 model, and expects to complete this evaluation by September 15. Analysts expect Thailand to proceed with the Chinese engine if it matches the capabilities of German equipment.
"The Thai submarine deal is very important to China as it helps strengthen Sino-Thai military relations. For that reason alone it's hard to believe that Beijing would offer a suboptimal engine to Bangkok," said Ian Storey, a senior fellow at the
Singapore
-based ISEAS-Yusof Ishak Institute.
Brian Wong, a geopolitics consultant and founder of the Oxford Political Review, said that "one way or another, closer ties with China appear to be a fait accompli" for Thailand to proceed with the deal.
The "optics" of Thailand caving to public criticism and backing out of the US$1.05 billion deal would not sit well with senior officials in Beijing who are likely to see it as "signs of weakness in their designated subordinates", Wong added, referring to junior mainland diplomats who may have been assigned to liaise with Bangkok on the matter.
Thailand said last week that it is open to buying the Chinese-made diesel engines, after manufacturer China Shipbuilding & Offshore International failed to obtain German equipment as specified in the 13.5 billion-baht (US$379 million) contract signed in 2017.
"The contract specified that in cases of failure to source certain machine parts, better parts or ones of similar efficiency could be installed instead," said Thai navy spokesman Pokkrong Monthatphalin. The expected delivery of the first submarine is in 2024.
Thai Prime Minister Prayuth Chan-ocha's administration had initially planned to secure three Chinese submarines with a total value of more than US$1 billion.
These plans however did not come to fruition as the
public strongly opposed them
, and the budget to buy the other two submarines was not approved due to financial difficulties that arose during the
Covid-19
pandemic.
Still, the Thai navy has not backed down from the deal since it was first proposed, insisting that the submarines were crucial to maintain Thailand's maritime security in the present-day geopolitical environment.
Local commenters were not surprised by the latest twist in Thailand's submarine purchase saga with the Thairath, one of Thailand's major newspapers, calling the Thai navy "indecisive" in its dealings with China on the submarine deal.
"Reneging upon this contract may allow Thailand to rebuild some of the frayed trust and confidence between it and Germany in the aftermath of the latter's decision to restrict export of defence technology to China, which played a pivotal role in the original wording of the contract," said Wong from the Oxford Political Review.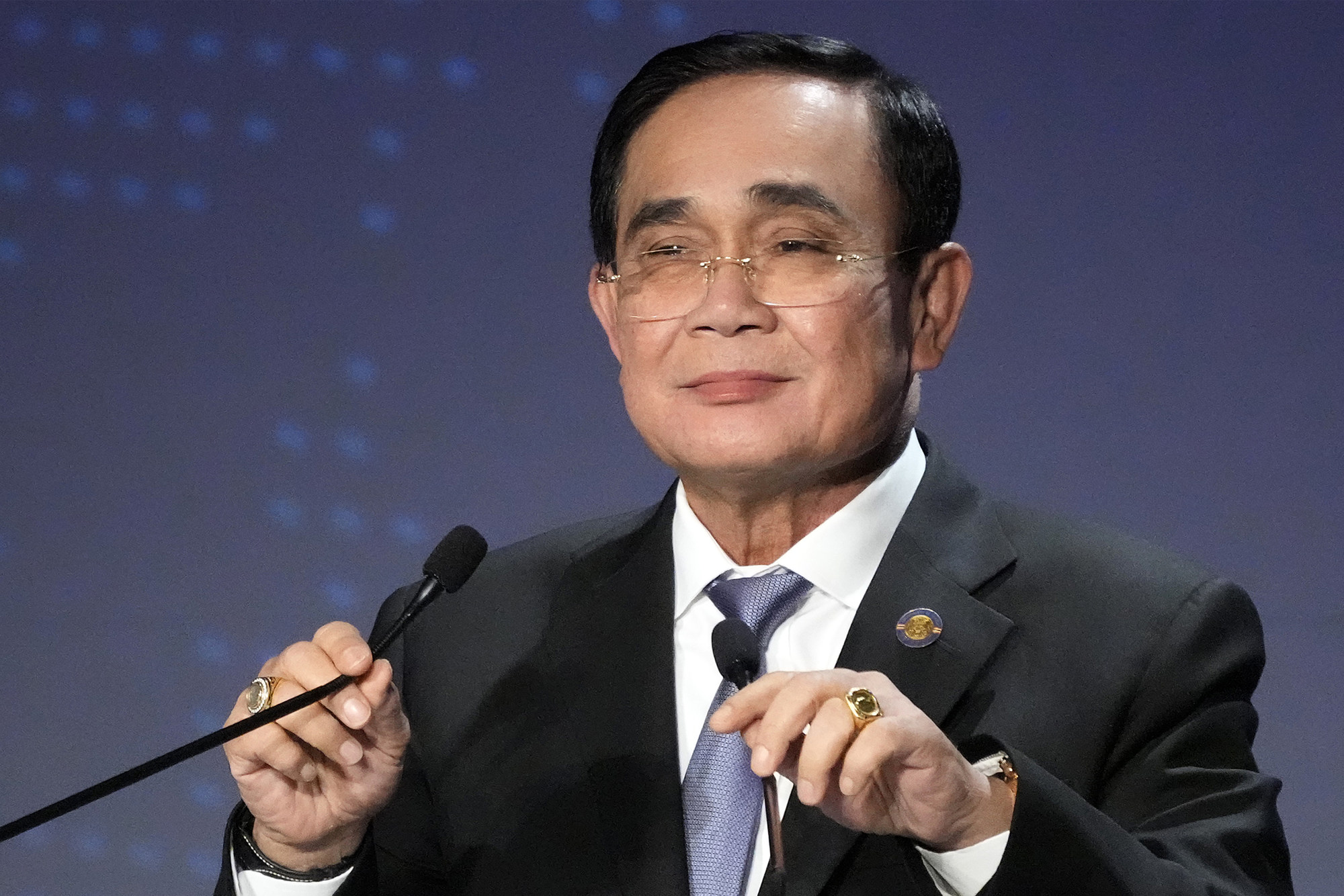 "Submarines tend to be less replaceable and fungible than most other arms equipment parts, and thus the decision made by Bangkok likely reflects greater willingness to work with China across areas of mutual, convergent military interest," he added.
Analysts expressed concern about the CHD620 engine passing the Thai navy's evaluation.
"[It] has never been used to power submarines before, so it's unclear if it will meet the Thai navy's requirements," said Storey from the ISEAS-Yusof Ishak Institute.
The CHD620 engine has not been used by any country, so there were "rumours and reports that China may have employed and tested them internally but such reports have not been made public or verified," said Wong.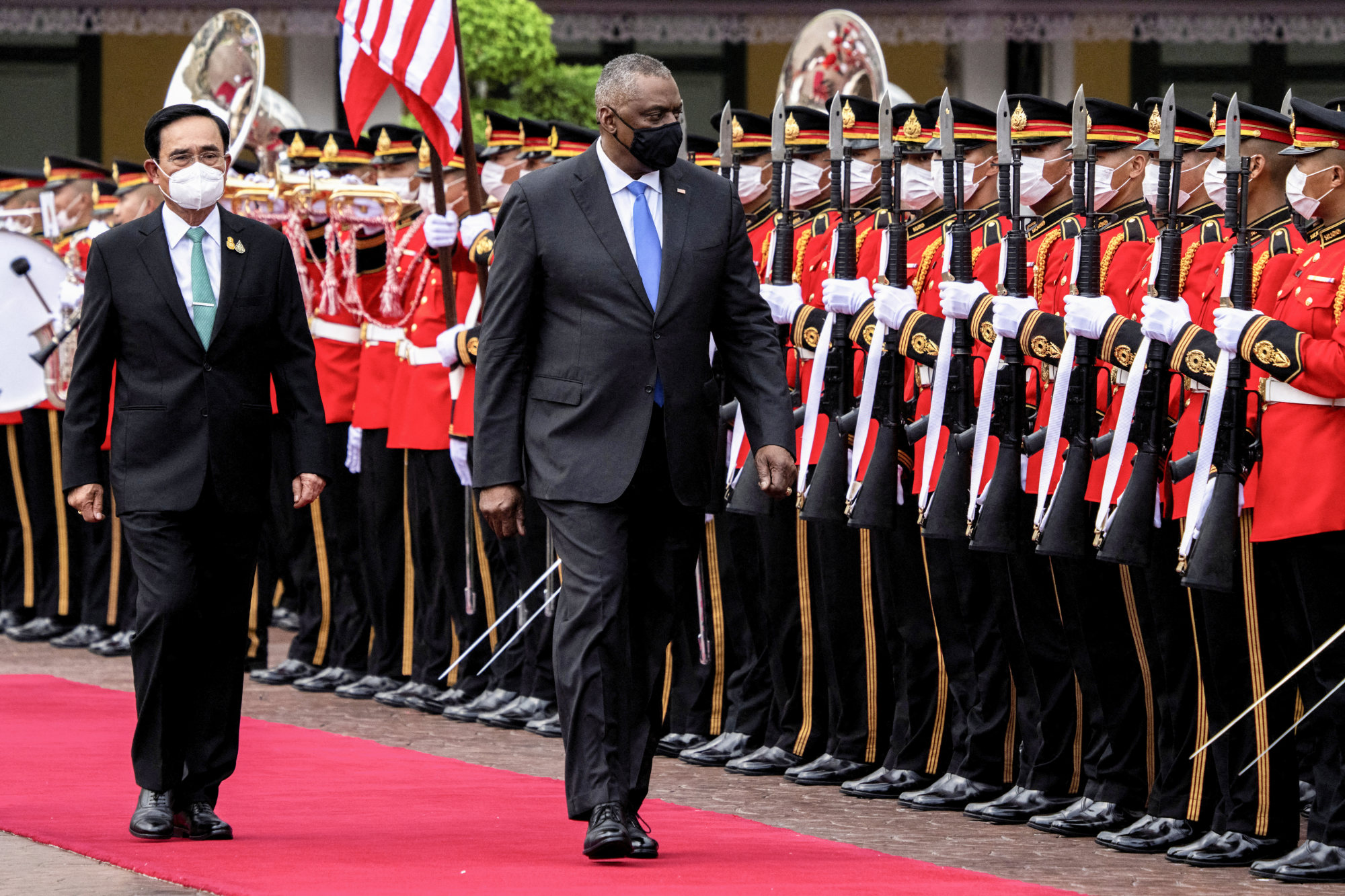 Thailand's evaluation of the Chinese-made submarine engine came as a parliamentary budget committee restored a 369 million baht (US$10 million) budget to the air force earlier this month to purchase two stealth F-35A fighter jets and after
US Defence Secretary Lloyd Austin visited Thailand
in June and met with Prayuth. The allocation had initially been rejected by a subcommittee within the legislature.
The Thai air force has defended that deal in the face of public criticism on expenses, though it fell short of confirming details such as specifications or delivery timeline. The
United States
has yet not indicated its stance on the planned purchase.
"The Thai military's relations with China are a little too close for many in Washington, and the sale would have to be approved by the Pentagon, the State Department and Congress. Their approval is far from a given," said Storey.