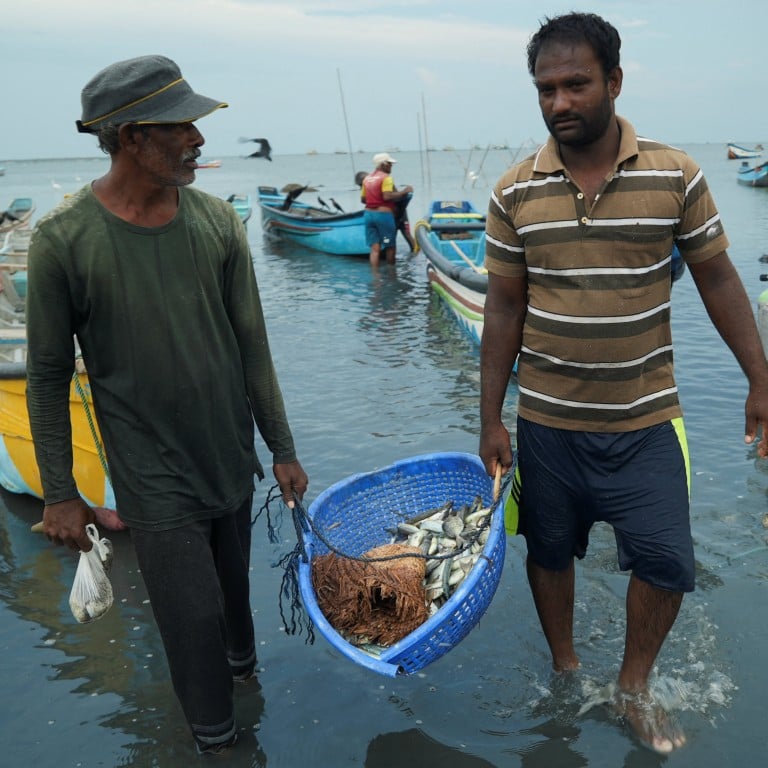 Sri Lanka, IMF have agreed on a way out of nation's economic hell. But what will it mean for the people?
Experts say there are many challenges ahead as prices continue to rise, with millions already in dire straits and warnings of a humanitarian crisis
'It is unfair that we have to take the brunt of the government's mistakes. They should pay for this, not us'
Following months of negotiations, the International Monetary Fund (IMF) and the government of Sri Lanka have reached a so-called staff level agreement on an extended fund facility, but several challenges lie ahead in meeting some of the conditions, experts say.
Announced last week, the formal arrangement offers Sri Lanka around US$2.9 billion over a two-year period, subject to approval by IMF bosses.
The ambitious IMF conditions include "major" tax reforms, electricity and fuel pricing that is "cost – recovery based", more autonomy for the country's central bank, changes to the banking act, an improved framework for anti-corruption, and social safety nets for protecting the poor and vulnerable.
The agreement comes at a time when the country is desperately battling an unprecedented economic crisis, with shortages in fuel and medicine, and food prices rising exponentially.
By April 2022, the total external debt of
Sri Lanka
was US$35.1 billion, and the country defaulted for the first time in its history in May. By August, year-on-year inflation was 64.3 per cent, while food inflation was 93.7 per cent. However, the IMF conditions burden the Sri Lankan government with considerable challenges both in terms of debt restructuring and managing the unfolding humanitarian crisis, the nation's economists say.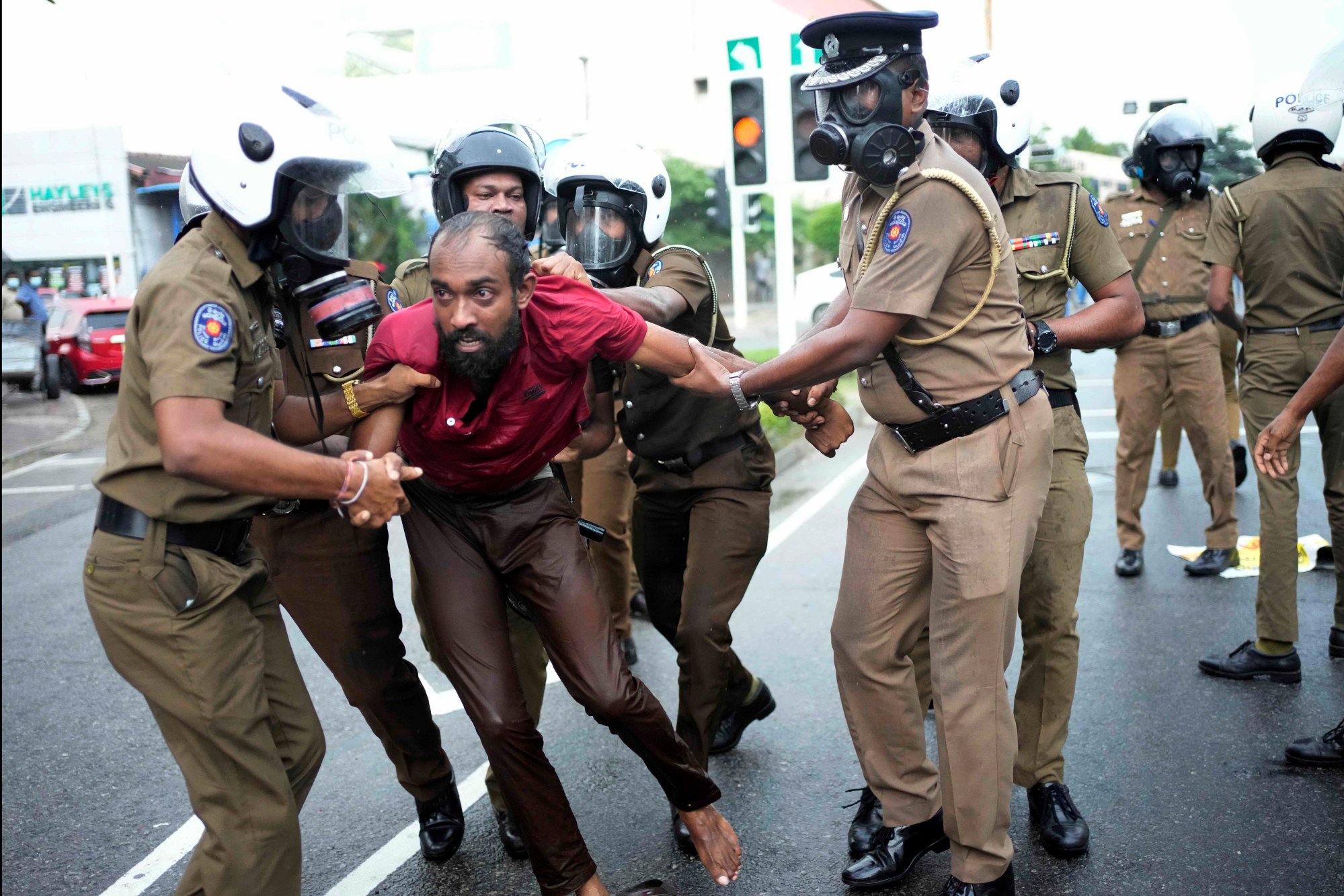 "We are heading towards a humanitarian crisis today. So, there is no [time to] relax and wait until things improve. We have to work very hard day and night in order to avoid this catastrophe," said W. A. Wijewardena, a former deputy governor of the Central Bank of Sri Lanka.
While the government will have to go for a debt restructuring programme, bringing major debt holders like China and India to the table to discuss trimming debt, without a simultaneous 'real' sector (which includes production, purchase and flow of goods and services) development programme, there will be no worthwhile result for Sri Lanka, Wijewardena added.
Energy price revisions hitting consumers
Challenges also lie much closer to home, especially with proposed pricing changes to
energy
and delivering on social safety nets, he noted.
Prices of fuel, electricity and also water will be adjusted to reflect international prices, meaning consumers will "be forced to absorb the cost [increases] arising from cost escalations as well as any inefficiencies of operations, and corruption in the public sector enterprises", said Wijewardena. Previously, if a firm's production costs went up and prices were not hiked there was a loss, accumulated within the organisation, but the government took over the loss during the accounting process.
For years, the government has been absorbing the increases in global fuel prices to provide relief to citizens, with kerosene sold at a 60 per cent discount as recently as June this year.
But since late May, the authorities have been revising fuel prices in an attempt to match global market fees. The price of kerosene rose from LKR 87 (US$0.24) per litre in June to LKR 340 (US$0.94) in August as a result. The government also upped electricity tariffs by 75 per cent last month, and water rates will be raised this month.
Tweeting about the kerosene price revisions, the country's Minister of Power and Energy Kanchana Wijesekera said it was a "must for many years", promising cash subsidies for communities dependent on kerosene.
"Right now, we are only setting sail about 10 per cent of the time," he said, adding that fishermen were in a "precarious position", unable to afford to go to sea but "at the same time they cannot avoid it".
Since the price of kerosene rose in August, they now, on average and assuming 40 litres of kerosene is used over a 20-day trip, have to catch an extra LKR 240,000 (US$666) worth of fish per boat to cover price increases and are struggling for survival, with essentials like food increasingly too expensive for them.
Roshantha's union wants a reduction in kerosene prices, in direct conflict with IMF conditions. The group is also protesting against higher utility bills.
"It is unfair that we have to take the brunt of their [government's] mistakes. They should pay for this, not us," he said.
Social safety nets
In 2022, Sri Lanka expected a budget deficit of 9.9 per cent, but Wijewardena said this will have to be cut going forward with the IMF agreement. Increasing revenue and pruning expenditure is on the cards, he said, but curtailing expenditure will affect those on low incomes. He said "the IMF has suggested a social safety net for these people", but not everyone will get it.
While there are many in desperate need of money from the government because of the massive rise in unemployment, including those who were engaged in micro and small enterprises and lost their incomes because of the crisis, actually providing the support is a "massive challenge", Wijewardena said. The government cannot offer benefits without compromising the stability of the economy.
A United Nations report in June said that nearly 5.7 million people from Sri Lanka are in need of "immediate life-saving assistance".
Wijewardena said the government would have to seek assistance from the likes of the UN or Food and Agriculture Organisation "to fulfil this particular requirement".
Fishermen have demanded compensation of LKR 40,000 (US$111) per month for affected families "but the government paid no attention," said Roshantha, adding that the much criticised official social welfare scheme, Samurdhi (prosperity), does not cover all the people in need.
While welcoming the proposed measures on social protection, Thyagi Ruwanpathirana, a Researcher with Amnesty International, called for the government to conduct a human rights assessment before any reforms, since "economic reform measures undertaken in times of crisis can have serious human rights consequences".
The reality on the ground is already dire. K.P. Nadeeka, a garment factory worker earning about LKR 35,000 (US$97) a month, says that she has not been able to buy any meat or milk powder for months. Even though she gets two meals a day from the factory Monday to Saturday while at work, she is still struggling to meet her basic needs.
"By the end of the month I am already in debt, because I buy groceries on credit. Things are already difficult. I cannot imagine how I will survive if prices increase any more," Nadeeka said.