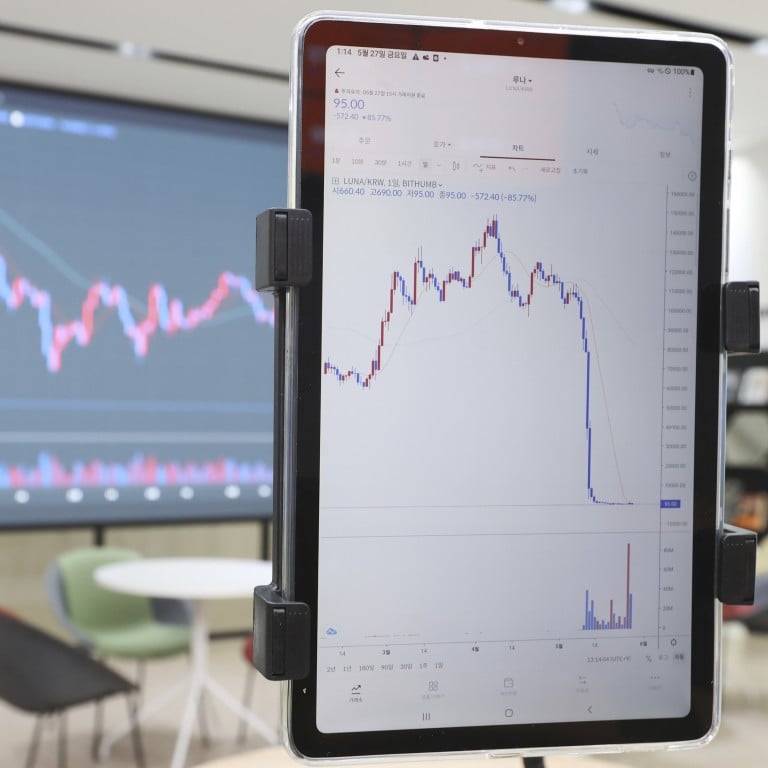 Global hunt on for South Korea's Do Kwon as Terraform collapse rocks cryptocurrency confidence
Interpol red notice out for Kwon, who faces various charges of violating capital markets after US$60 billion of tokens wiped out
Investor confidence in cryptocurrencies shaken, but speculative attackers seeking to gain from unstable market conditions also to blame for crash, analyst says
The legal troubles faced by Do Kwon, the South Korean co-founder of Terraform Labs, have dealt a "serious blow" to public confidence in cryptocurrency and digital assets, analysts say, as Seoul confirms an Interpol red notice has been issued for him.
Kwon, 31, faces various charges of violating capital market rules after a whopping US$60 billion of tokens he created were wiped out.
Investors in May filed complaints against Kwon, accusing him of running a Ponzi scheme following the crash of both the blockchain giant's coins, the TerraUSD algorithmic stablecoin and its sister token Luna.
South Korean prosecutors said they had issued an international arrest warrant for Kwon in part because there was "circumstantial evidence of escape" ever since he left for
Singapore
, where he had earlier been based.
Blockchain
expert Choi Hwoain says the scandal has dealt "a serious blow to investors' confidence in cryptocurrencies", especially at a time when South Korea still lacks the legal infrastructure to regulate cryptocurrency markets.
"However, it is difficult to consider the algorithmic stablecoin itself as fraudulent," she told This Week in Asia, blaming speculative attackers seeking to take advantage of unstable market conditions for the crash.
Lawyers of investors and other critics have said the firm's "Anchor Protocol" financial instrument, which provides investors with a yearly yield of 19 per cent, has been unsustainable from the beginning and the first investors needed money provided by later investors to keep afloat.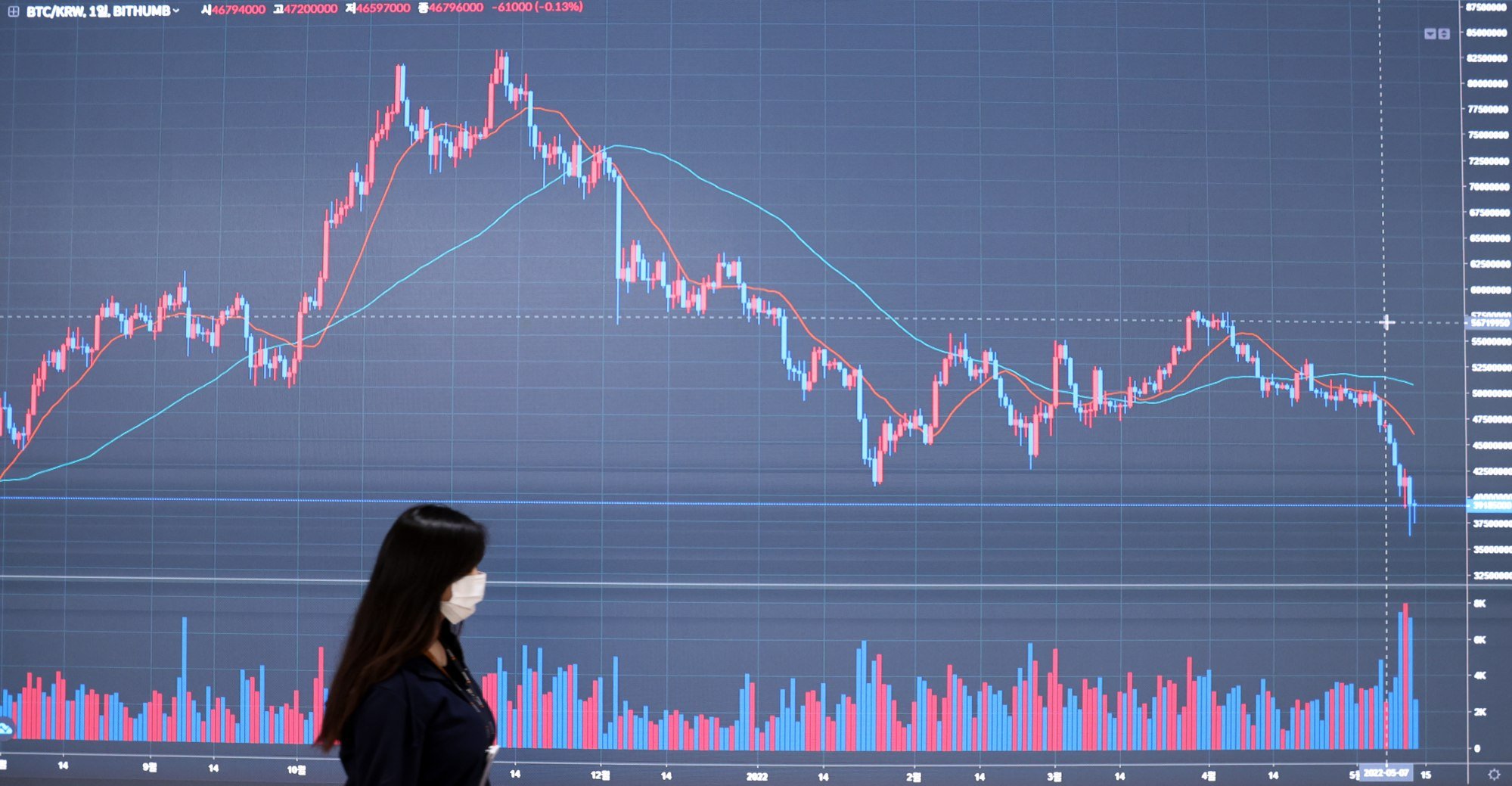 Terraform has said it would defend itself against the charges.
"We are in the process of defending ourselves in multiple jurisdictions – we have held ourselves to an extremely high bar of integrity, and look forward to clarifying the truth over the next few months," Kwon said on Twitter earlier this month.
But the Seoul Southern District Prosecutors' Office said last week: "It is obvious that Kwon is seeking a flight from justice."
Kwon had disbanded the firm's Korean branch, Terraform Labs Korea, to "evade investigation" before leaving for Singapore in late April, where his now collapsed Terraform Labs had a base, the office said.
His location became unclear after Singapore on September 17 said he was no longer there, prompting South Korean prosecutors to step up their efforts to track him down.
An official from the Seoul Southern District Prosecutors' Office had earlier said they had asked authorities to cancel Kwon's South Korean passport because he was clearly "on the run".
"We have begun the procedure to place him on the Interpol red notice list and revoke his passport," the official said, adding that Kwon had told investigators through his lawyer that he would not cooperate.
South Korea
has made little progress in its efforts to prepare regulations aimed at protecting cryptocurrency investors, as the government does not consider digital currencies as financial assets.
"Due to the lack of obligatory public notices by companies in the cryptocurrency market in this country, investors may be misled by overly optimistic information," said Kim Kap-lae, Korea Capital Market Institute researcher, on MBC TV's "Straight" investigative news programme in June.
"There are no clear-cut regulations against spreading exaggerated or false information either. Therefore, there are high risks of prices being distorted," he added.
Digital assets have yet to recover and regulators globally are poring over the wreckage to see how to avoid a repeat. In South Korea, earlier interest in cryptocurrency is being usurped by growing disdain.
Terraform's collapse and the broader market rout led to the unravelling of Three Arrows Capital, a once high-flying crypto hedge fund. Contagion also buffeted lenders and brokers such as Voyager Digital Ltd and Celsius Network Ltd.
TerraUSD, also known as UST, was meant to keep a constant value of US$1 in a complex arrangement involving Luna. But the system depended on confidence in the ecosystem created by Kwon, a developer who studied computer science at Stanford University. Once the trust disappeared, the arrangement collapsed.
Additional reporting by Bloomberg, Agence France-Presse