Warrant for Samsung heir a blow to corrupt status quo, critics say
A South Korean court approved on Friday the arrest of a billionaire heir to Samsung accused of bribery and other charges in connection to a massive corruption scandal, a stunning decline for the princeling of South Korea's richest family. The Seoul Central District Court's issued a warrant to arrest Lee Jae-yong, 48, a vice chairman at Samsung Electronics and the only son of Samsung chair Lee Kun-hee. Prosecutors accused Lee of giving bribes worth US$36 million to President Park Geun-hye and her friend Choi Soon-sil to win government favours for a smooth company leadership transition. They are also investigating Lee on allegations of embezzlement of Samsung funds, hiding assets overseas and lying under oath.
What next? The arrest of Samsung's de facto leader will likely shock the business community and cheer the critics of chaebol, the South Korean family-controlled business conglomerates that dominate the economy. It was seen as a test of the country's judicial system that in the past had been lenient toward the powerful business elite families at chaebol for their white-collar crimes.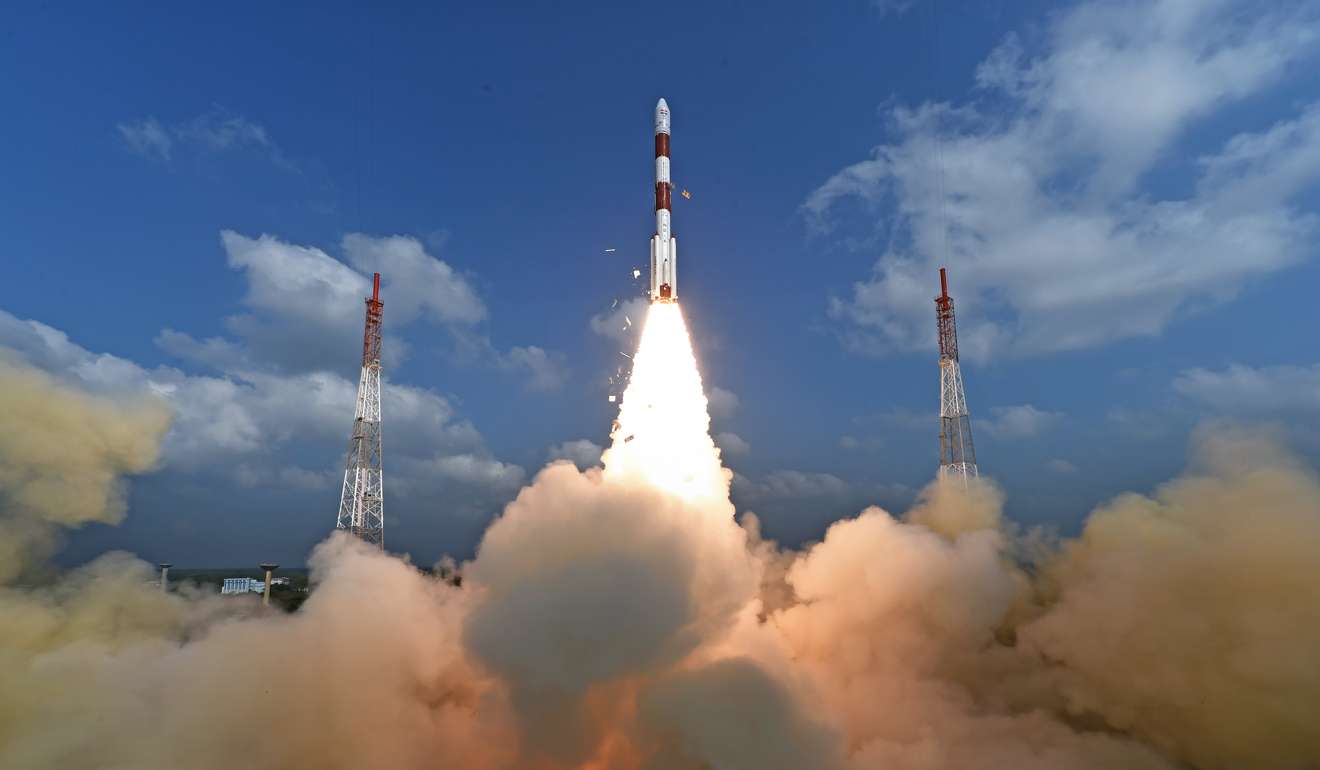 Indian rocket breaks record, putting more than 100 satellites into orbit
India's space agency said it successfully launched more than 100 foreign nano satellites into orbit Wednesday aboard a single rocket. The Indian Space Research Organisation (ISRO) said the launch of the 104 nano satellites – those weighing less than 10kg – were sent into orbit from southern India. It said the launching of the 104 satellites was a record, overtaking Russia's feat of sending 37 satellites in a single launch in 2014. "All 104 satellites were successfully placed in orbit," the Press Trust of India news agency quoted ISRO Chairman A.S. Kiran Kumar.
What next? India has been striving to become a player in the multibillion-dollar space launch market, and has successfully placed light satellites into orbit in recent years. It hopes to send astronauts into space. In September 2014, India successfully guided a spacecraft into orbit around Mars, something that previously only the United States, the former Soviet Union and the European Space Agency had accomplished.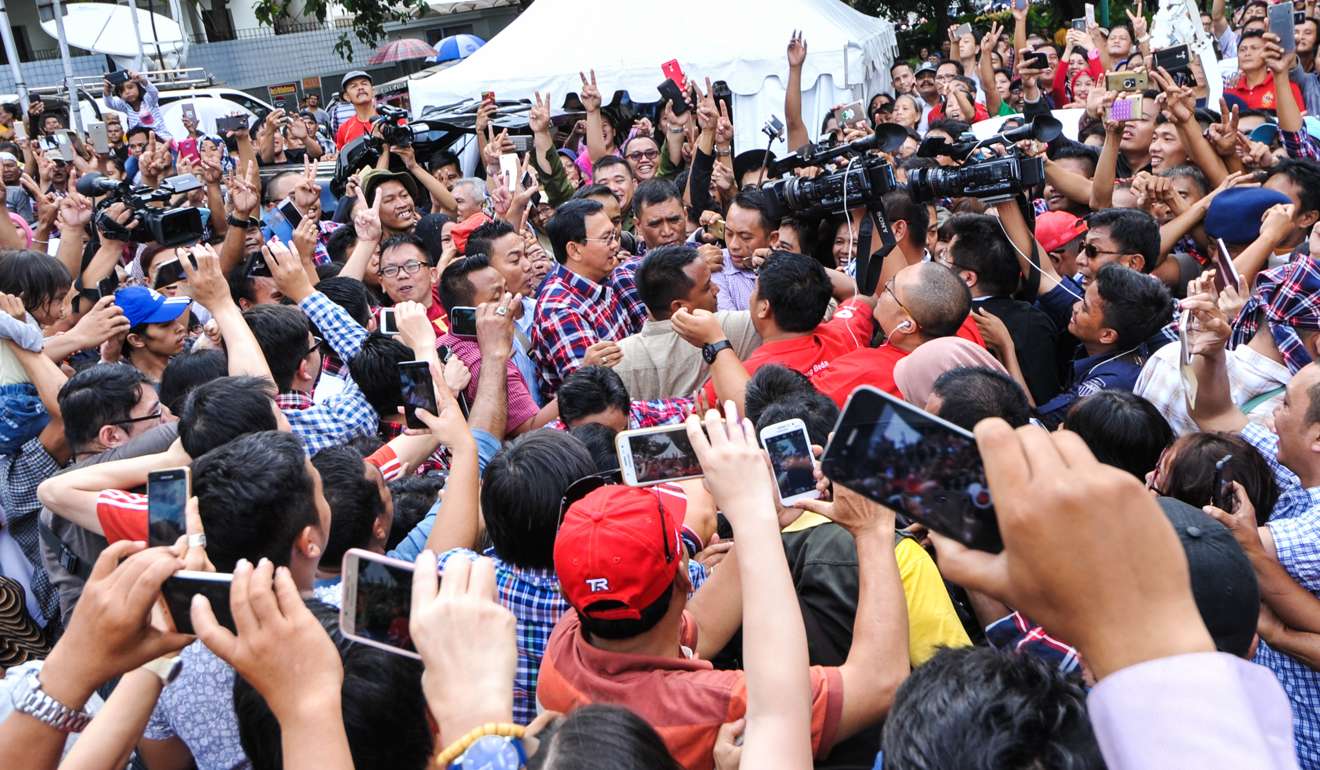 Muslim-backed minister, Jakarta incumbent likely to vie in run-off
A tight and possibly ugly contest is expected in a second round election for governor of the Indonesian capital that will pit the minority Christian incumbent against a former cabinet minister backed by conservative Muslim clerics. Unofficial counts by research companies show the incumbent Governor Basuki "Ahok" Tjahaja Purnama, whose campaign was hurt by blasphemy charges, won about 43 per cent of Wednesday's vote. Anies Rasyid Baswedan, a former education minister who courted conservative and hardline Muslims, trailed by just three points.
What next? With the run-off scheduled for April, there are concerns about an escalation of the violence, racial bigotry and huge protests that overshadowed campaigning in November and December. Religion and Ahok's Chinese ethnicity, rather than the slew of problems that face a car-clogged and sinking Jakarta, have transformed the contest for governor into a high-stakes tussle between conservatives, who want Islam to be ascendant in politics and society, and moderates.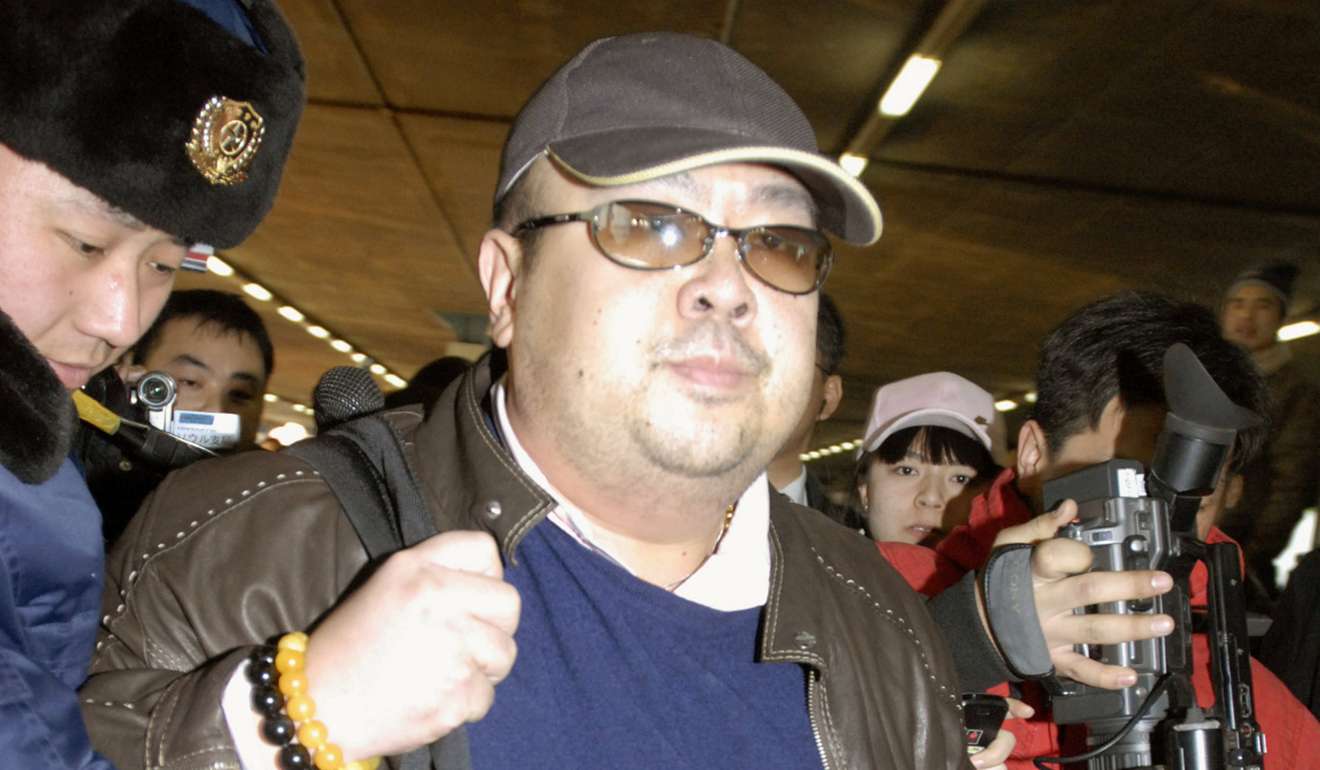 Malaysian experts try to piece together killing of Kim Jong-nam
Malaysian government scientists were on Friday examining samples from the autopsy of the half-brother of North Korea's leader, after the 45-year-old was assassinated at Kuala Lumpur's airport. Police were meanwhile questioning two female suspects who were arrested carrying Vietnamese and Indonesian passports, as well as a Malaysian man, as they attempted to shed light on the murder of Kim Jong-nam. The estranged elder sibling of Kim Jong-un had some kind of liquid sprayed into his face after being set upon by two women as he readied to board a flight to Macau on Monday. He was rushed to hospital suffering from a seizure but was dead before he arrived.
What next? North Korea has put in a request to claim the body through the police and the hospital, and Malaysia will comply once investigations are completed.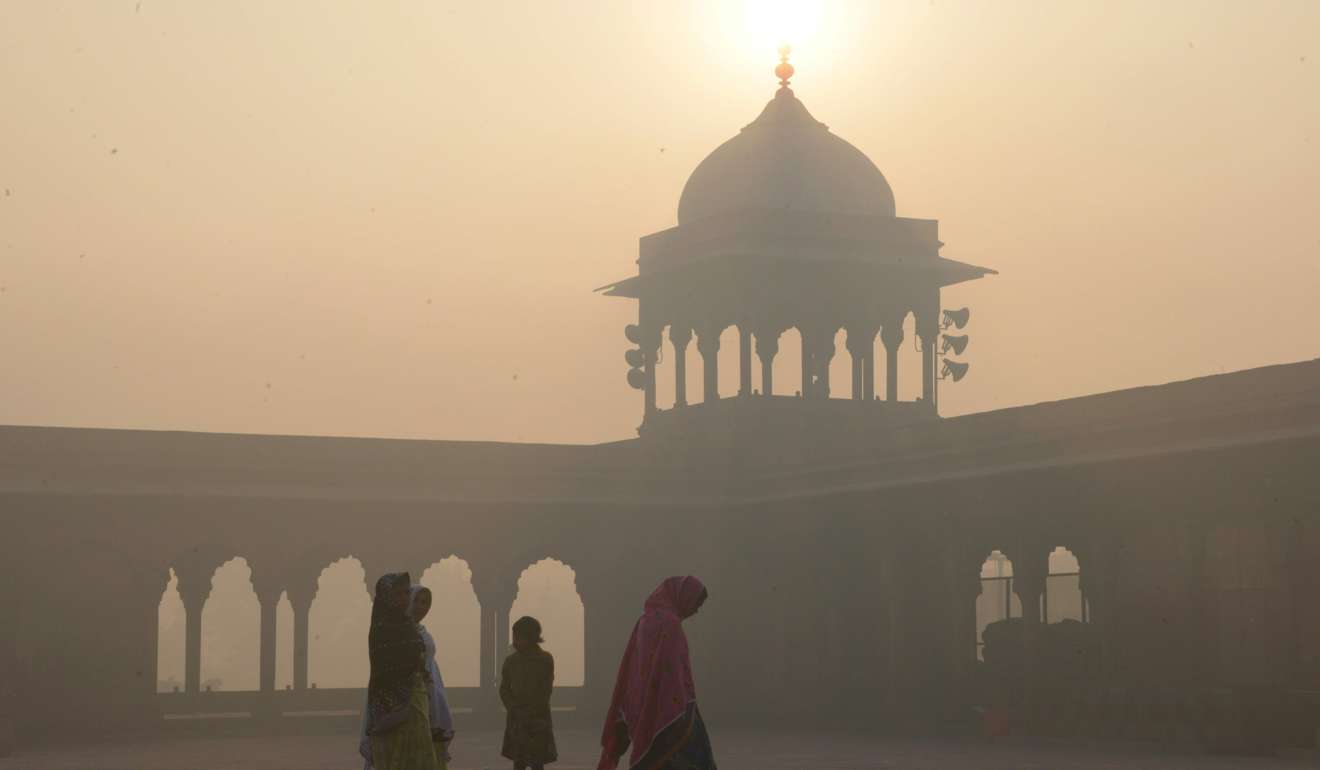 India's pollution rivals China, killing 1.1 million a year, researchers say
India's air now rivals China's as the world's deadliest, according to a new study published Tuesday amid warnings that efforts to curb pollution from coal will not yield results any time soon. India's notoriously poor air quality causes nearly 1.1 million premature deaths every year, almost on a par with China, concluded a joint report by two US-based health research institutes. But whereas deaths linked to air pollution in China have steadied in recent years, the rate has soared in India where smog readings in major cities routinely eclipse safe exposure levels. India has recorded a nearly 50 per cent increase in early deaths linked to fine airborne particles between 1990 and 2015, the report found.
What next? India remains reliant on coal, and despite ambitious goals for wind and solar, it uses just a fraction of these cleaner sources for its electricity.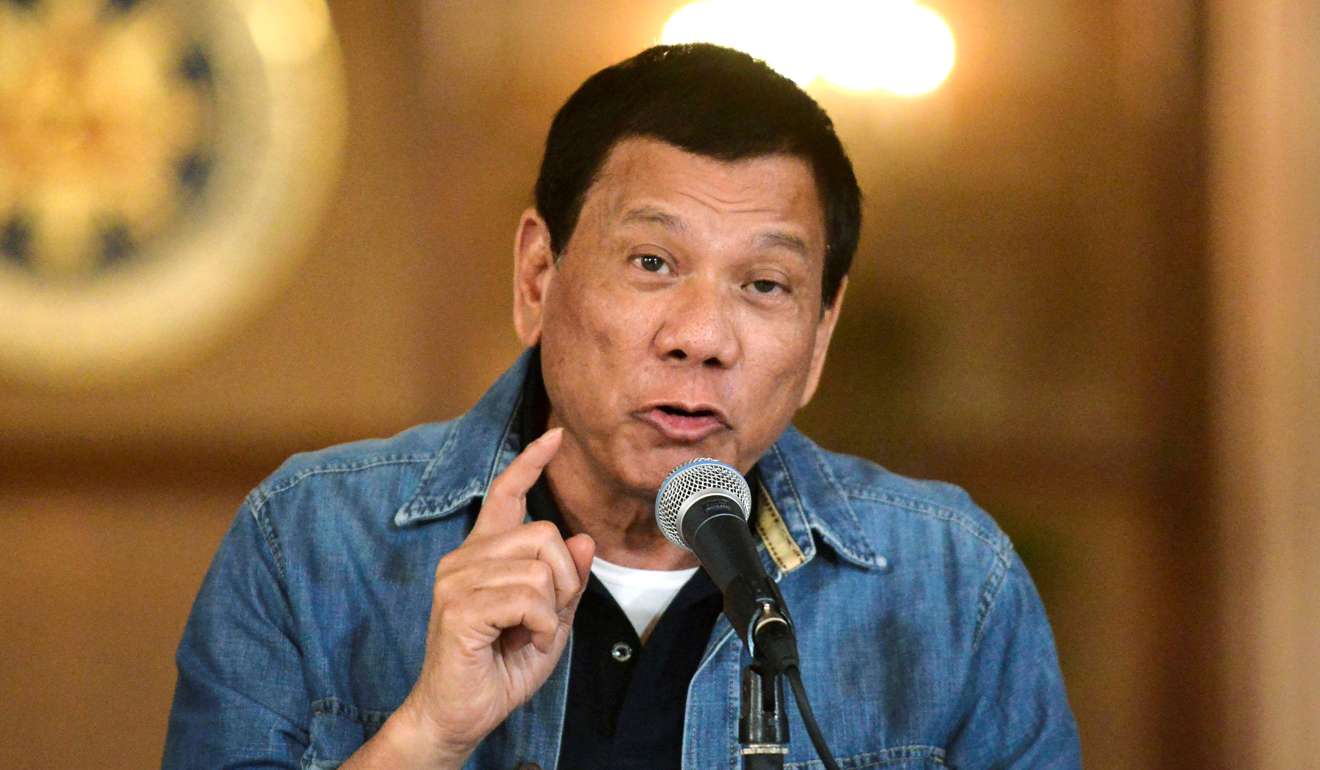 Philippine president accused of stashing cash in bank accounts
An opposition senator pressed Philippine President Rodrigo Duterte on Thursday to publicly release details of his bank accounts to disprove allegations that he had large sums of undeclared money. Sen. Antonio Trillanes IV first alleged Duterte had unexplained wealth during the presidential campaign last year. He told a news conference he was raising the issue again because Duterte has not yet revealed details of the more than 2 billion pesos (HK$310 million) he allegedly kept in bank accounts as a former city mayor. Trillanes said he would resign if Duterte can disprove the allegations. Duterte angrily reacted to the allegations, saying he would resign immediately if Trillanes can prove his claim of large amounts amassed illegally.
What next? Presidential spokesman Ernesto Abella said Duterte would not release those bank details "in response to grandstanding", but suggested the president may do so as part of a legal process. ■