Dotcom claims victory after court backs his extradition to U.S.
Internet entrepreneur Kim Dotcom claimed a "major victory" in his long-running battle to avoid extradition to the United States, even as another New Zealand court ruled he was eligible for removal from the country. The High Court said Dotcom was "eligible for surrender to the United States", upholding a district court ruling from December 2015. But it found in favour of the appellants on the issue of copyright infringement, saying they had not committed an offence under New Zealand law. Rather, they were eligible for extradition on the grounds of conspiracy to defraud.
What next? Prosecutors allege that Megaupload, which Dotcom created while he was living in Hong Kong and once accounted for 4 per cent of all internet traffic, generated more than US$175 million in criminal proceeds from the exchange of pirated films, music and files. Dotcom has always maintained his innocence. "I told you I can't be extradited for copyright and I was right," Dotcom tweeted after the ruling. "I'll be watching as the legal profession dissects this extradition judgement in a copyright case that is no longer a copyright case."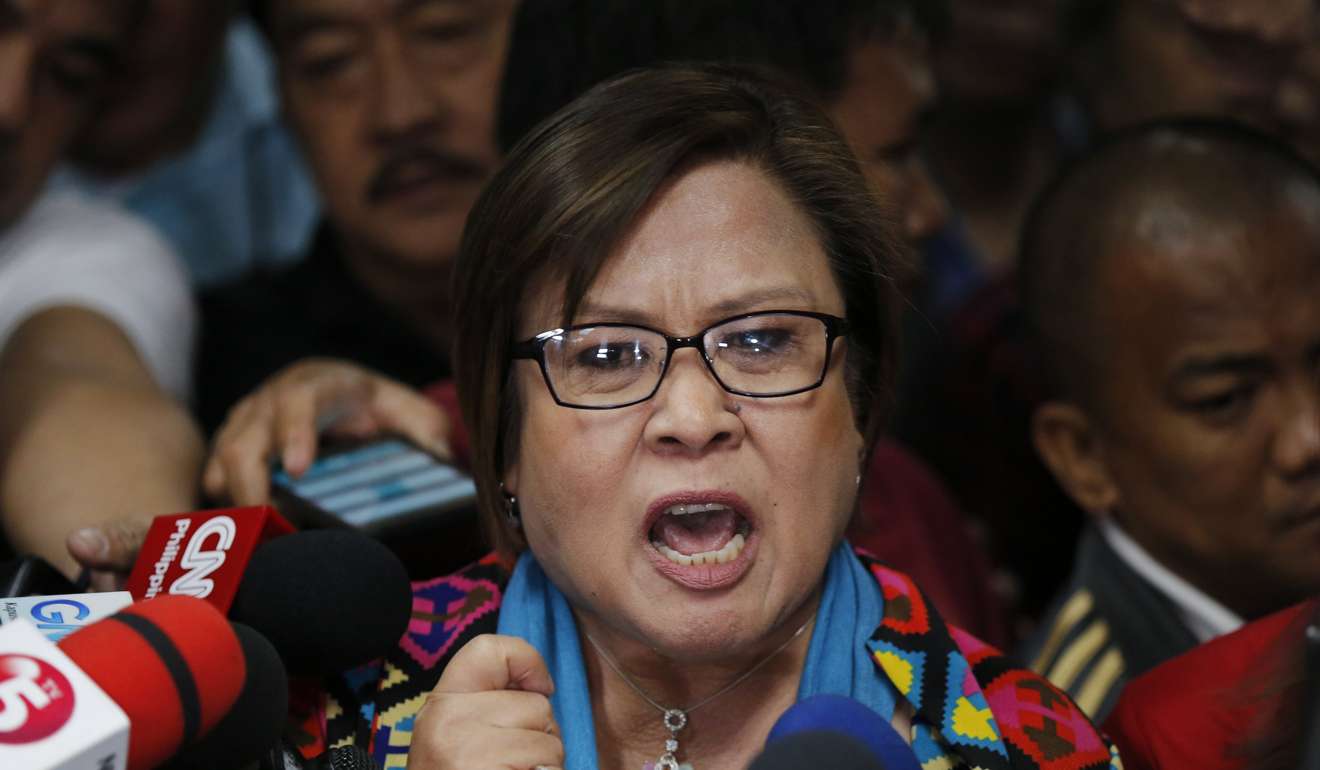 Philippine senator slams Duterte as 'sociopathic serial killer'
A staunch critic of Philippine leader Rodrigo Duterte has urged his cabinet to declare the president unfit to rule, describing him as a "sociopathic serial killer" because of his war on drugs and allegations he once ran a hit squad. Senator Leila de Lima said Filipinos should rise up and ministers had a duty to save the country from a president "of criminal thinking". The war on drugs has broad public support despite the killing of more than 7,700 people since Duterte took office on June 30, about 2,500 of them in police operations.
What next? De Lima is facing arrest on charges of involvement in the drugs trade, which she says are a vendetta for her leading a Senate investigation of allegations that Duterte had ordered unlawful killings of criminals while mayor of Davao City. Duterte denied involvement in unlawful killings and the Senate investigation found no evidence to prove the claims. She said new allegations made by a retired policeman, Arturo Lascanas, that Duterte had operated a "Davao death squad" should clear up any uncertainty.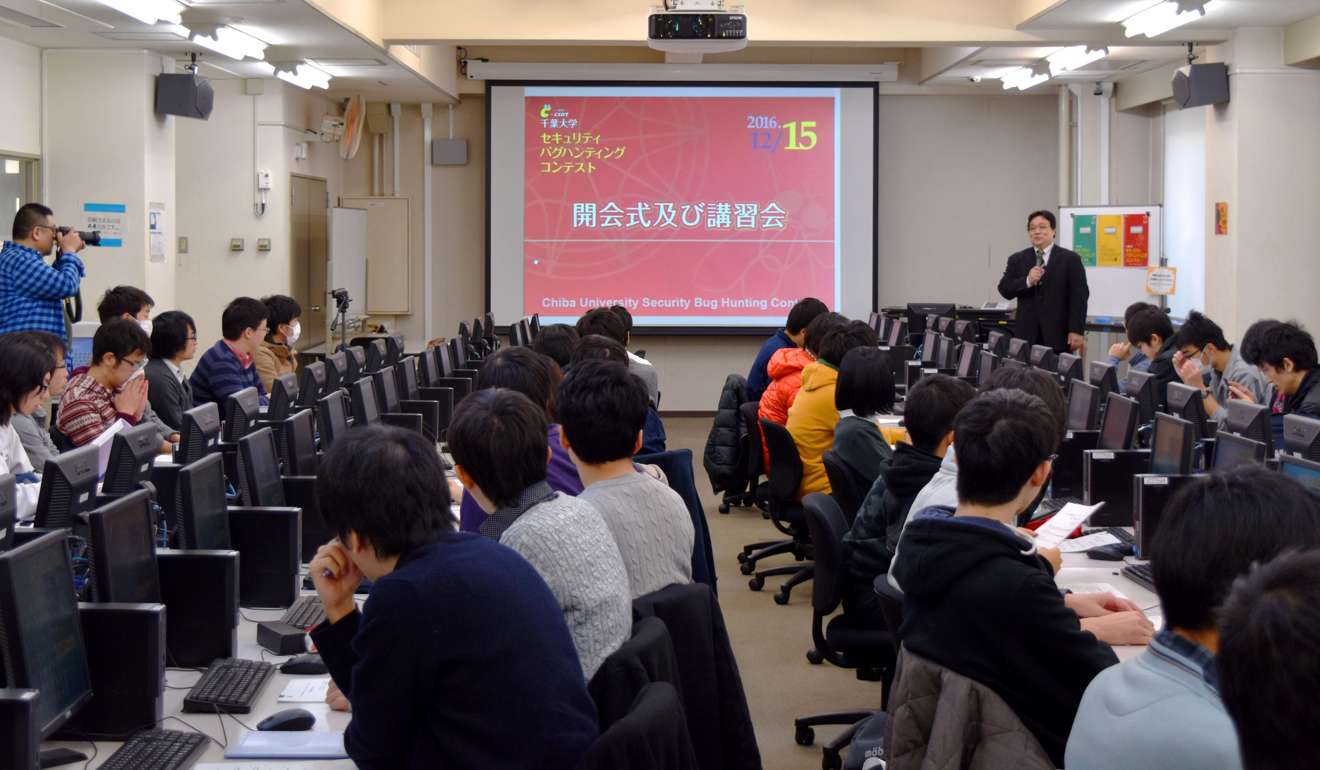 Japanese university begins training 'white-hat' hackers
Demand for "white-hat" hackers who spot security vulnerabilities in computer systems or networks is growing in Japan, so much so that Chiba University has added "bug-hunting programmes" to its curriculum. Due to the threat of cyberattacks, firms have been running the programmes themselves for a few years, paying cash rewards to hackers who find vulnerabilities. One software company pays up to 500,000 yen (HK$34,000) for each problem detected.
What next? Chiba University does not pay cash to students who find problems. Instead, students who detect security vulnerabilities are eligible for non-monetary gifts. "We expect those who perform excellently in the contest to play a leading role in the security industry in the future," said Tetsuya Ishii, vice-president of Chiba University.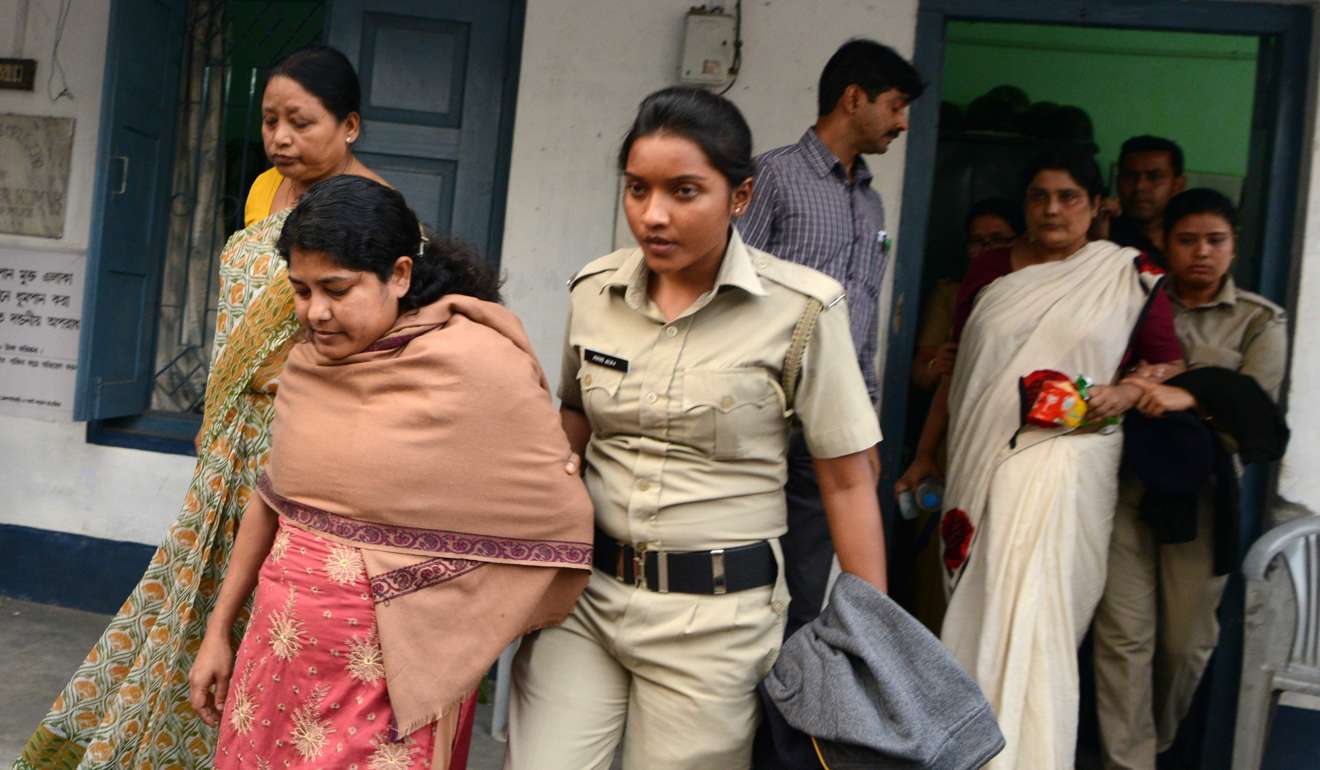 India arrests heads of adoption centres over trafficking
Indian police have arrested the heads of adoption centres suspected of selling children to foreign couples in the latest trafficking scandal to hit the country. Investigators said children were sold to couples from Europe, America and Asia for between US$12,000 and US$23,000 and taken out of the country. Police in West Bengal arrested Chandana Chakraborty, head of the Bimala Sishu Griha centre, and her deputy Sonlai Mondal after a tip-off from the federal adoption agency.
What next? "In the last two to three years, they have sold at least 17 children," a police officer said on condition of anonymity. "We will try to contact the couples and are expecting more arrests in coming days." One French couple paid 1.5 million rupees (HK$175,000) for a child in 2015, he said.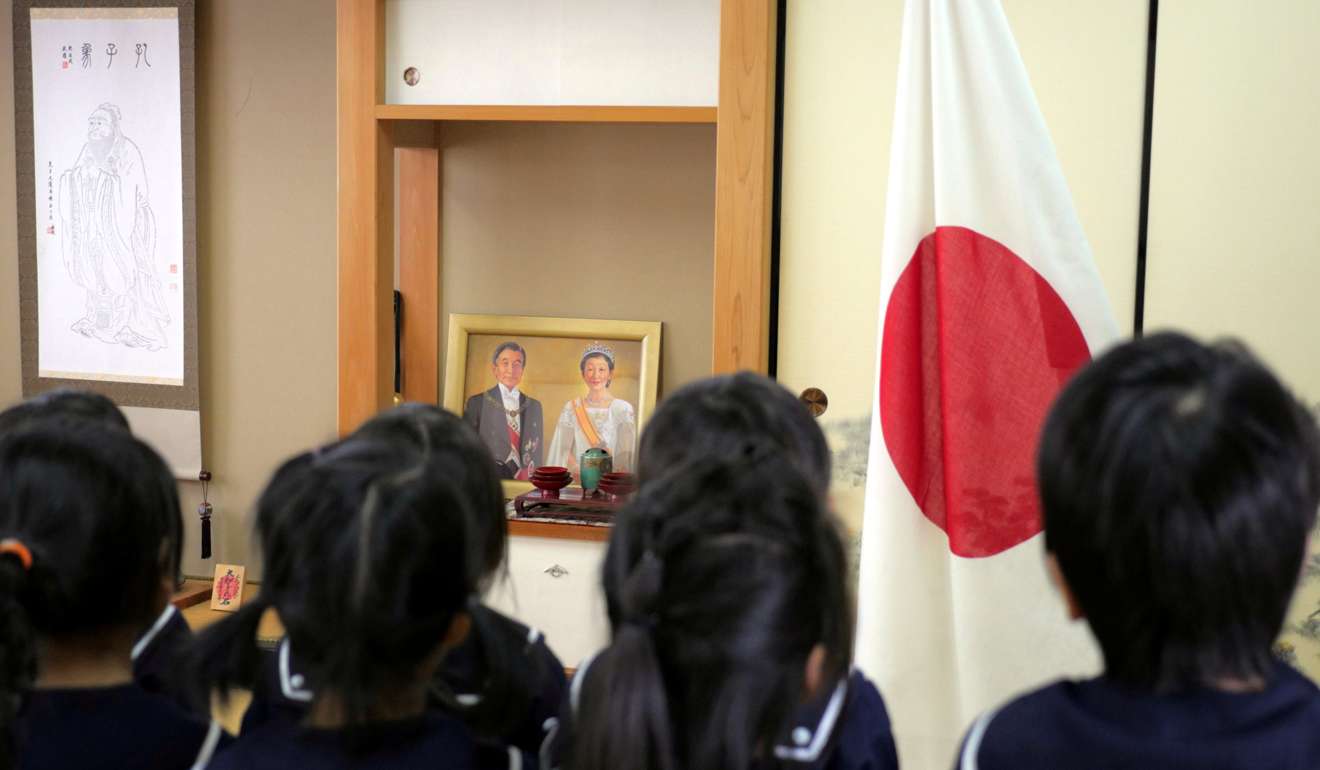 Japan kindergarten regrets calling Koreans, Chinese 'irresponsible'
A Japanese kindergarten that has ties to Prime Minister Shinzo Abe's wife, Akie, has apologised over online comments that local media described as possible hate speech against Koreans and Chinese people. The Tsukamoto kindergarten in Osaka, which is operated by education institution Moritomo Gakuen and has Abe's wife as an honorary principal, apologised after referring to "irresponsible" South Korean and Chinese parents on its website, according to Kyodo news agency.
What next? The school, however, denounced "unjust, slanderous and defamatory internet-based articles about this kindergarten" and said it would keep fighting against "malicious criticism". At the same time, Abe was grilled in parliament about possible ties to Moritomo Gakuen, including whether he knew his name had been used to solicit donations for the elementary school. Abe said he had rejected a request to have the school bear his name.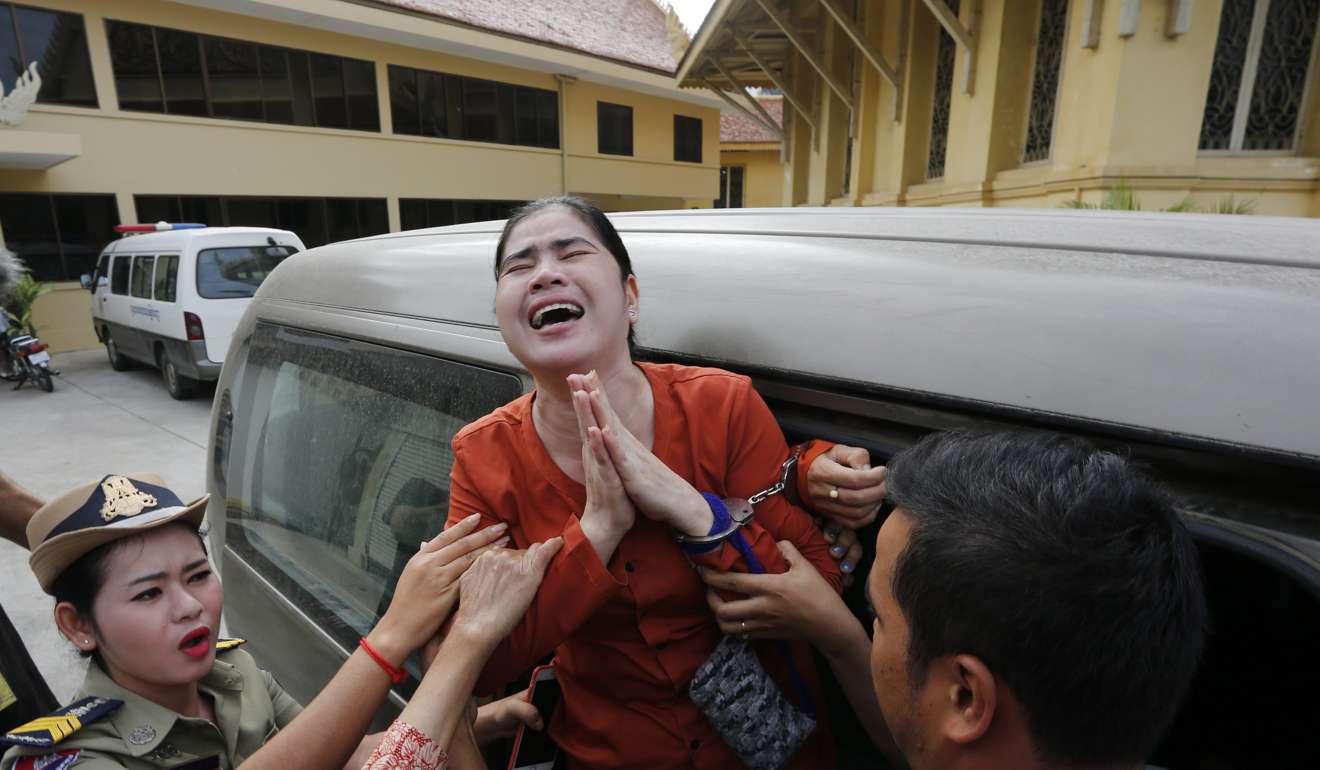 Cambodia's jailing of land-rights activist designed to 'scare others'
A Cambodian court has convicted and sentenced a prominent land-rights activist to two and a half years in jail for her role in a protest against forced evictions outside Prime Minister Hun Sen's residence in 2013. Tep Vanny was found guilty of assaulting security guards while trying to deliver a petition to Hun Sen asking for assistance in a long-running land dispute. Eyewitness testimony that Vanny was not involved in any clash failed to sway Judge Long Kesphirum.
What next? "They use this case against me to pressure others," Vanny said before the verdict. "They use the judiciary to silence me and scare others from protesting." Hun Sen has ruled Cambodia for three decades, and his government denies accusations by critics that it uses the courts to deter dissent. A small group of Vanny's supporters that had gathered outside the courthouse called the verdict unjust and an abuse of power before being dispersed by security guards. ■