Park Geun-hye, South Korea's former president, jailed for corruption
South Korea's disgraced former president Park Geun-hye was arrested and jailed on Friday over the corruption allegations that ended her troubled four-year rule. A convoy of vehicles, including a black sedan carrying Park, entered a detention facility near Seoul after a court granted a prosecutors' request to arrest her. Park's supporters waved flags and shouted "president" as her car drove in. A day earlier, Park was questioned in the court for nearly nine hours. Prosecutors believe she conspired with her confidante Choi Soon-sil and a top presidential aide to bully businesses, including Samsung, into donating billions of won for the launch of two foundations Choi controlled. Park and Choi are accused of separately receiving a bribe from Samsung and colluding with officials to blacklist artists critical of Park's policies. Park is also said to have passed on state secrets to Choi. The allegations led millions of South Koreans to protest in the streets every weekend for months before lawmakers impeached her in December.
What next? Prosecutors can detain her for up to 20 days before formally charging her, meaning she is likely to be in jail while her case is heard. They said they wanted to arrest her because the allegations against her were "grave" and because other suspects involved in the scandal, including Choi and Samsung heir Lee Jae-yong, had already been arrested. Seoul Central District Court said it decided to approve Park's arrest because it believed key allegations against her were confirmed and it was worried she might try to destroy evidence. Park and Choi deny most of the allegations. Park's conservative party described her arrest as "pitiful", while the opposition said it was a step towards restoring "justice and common sense". South Korea will elect Park's successor next month.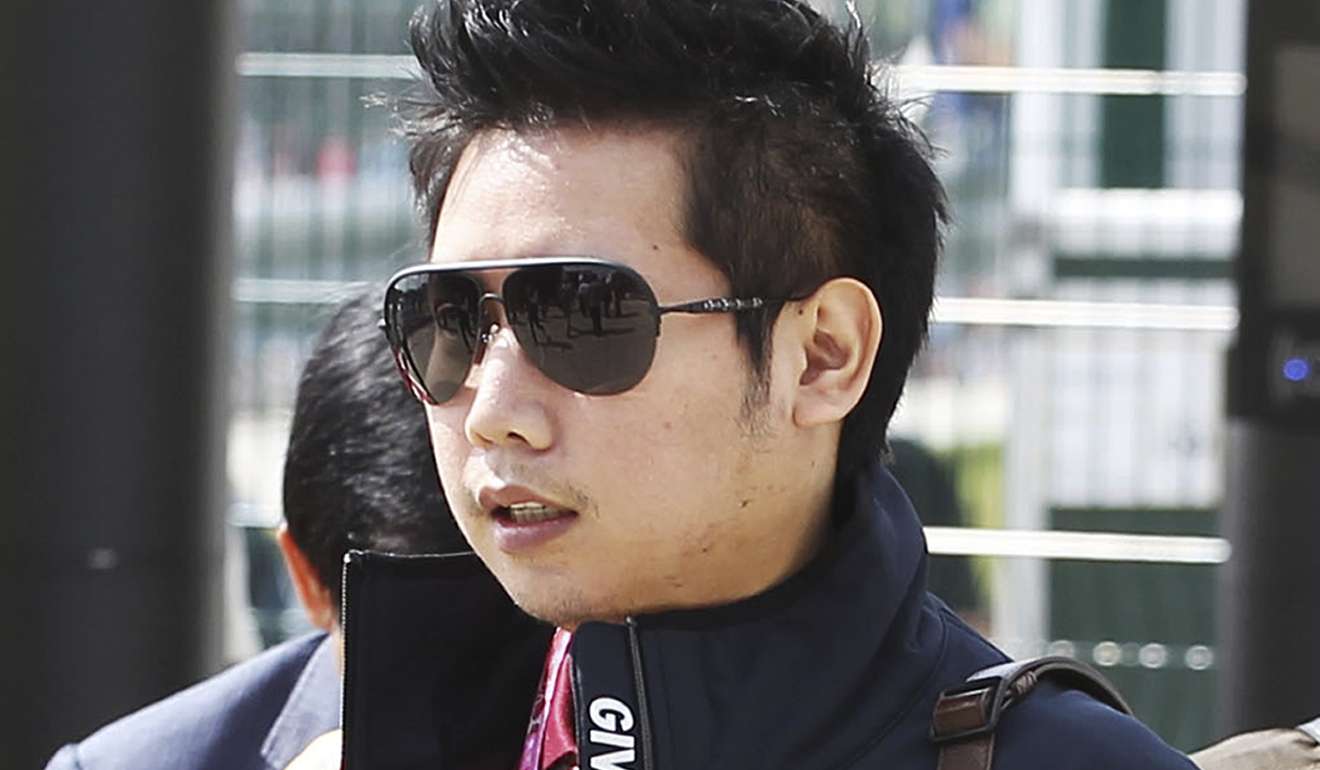 Thai prosecutors postpone appearance for Red Bull heir – again
An heir to the Red Bull fortune won another delay in facing charges over an alleged hit-and-run that killed a police officer almost five years ago. Vorayuth "Boss" Yoovidhya has not shown up for meetings with prosecutors on several occasions, complaining through his lawyer of unfair treatment, or citing duties out of the country. It is alleged that in 2012, Vorayuth fled the scene in his Ferrari after hitting a police officer on motorcycle patrol. Vorayuth had been scheduled to meet prosecutors on Thursday, but Prayuth Petchkun, deputy spokesman for the attorney general's office, said Vorayuth's lawyer asked for the meeting to be rescheduled to April 27. He said the defendant had a matter to attend to in England.
What next? The spokesman insisted the case was moving properly through the legal system. "The reason that we haven't asked investigators to issue an arrest warrant yet is because the excuses provided each time were not without grounds and we still had to process them for him," Prayuth said. While statutes of limitations run out on key charges this year, it has been widely assumed he's living abroad, or laying low in Thailand. But an Associated Press report last month showed he has been living lavishly, travelling to Formula One races, snowboarding in Japan and cruising in Venice.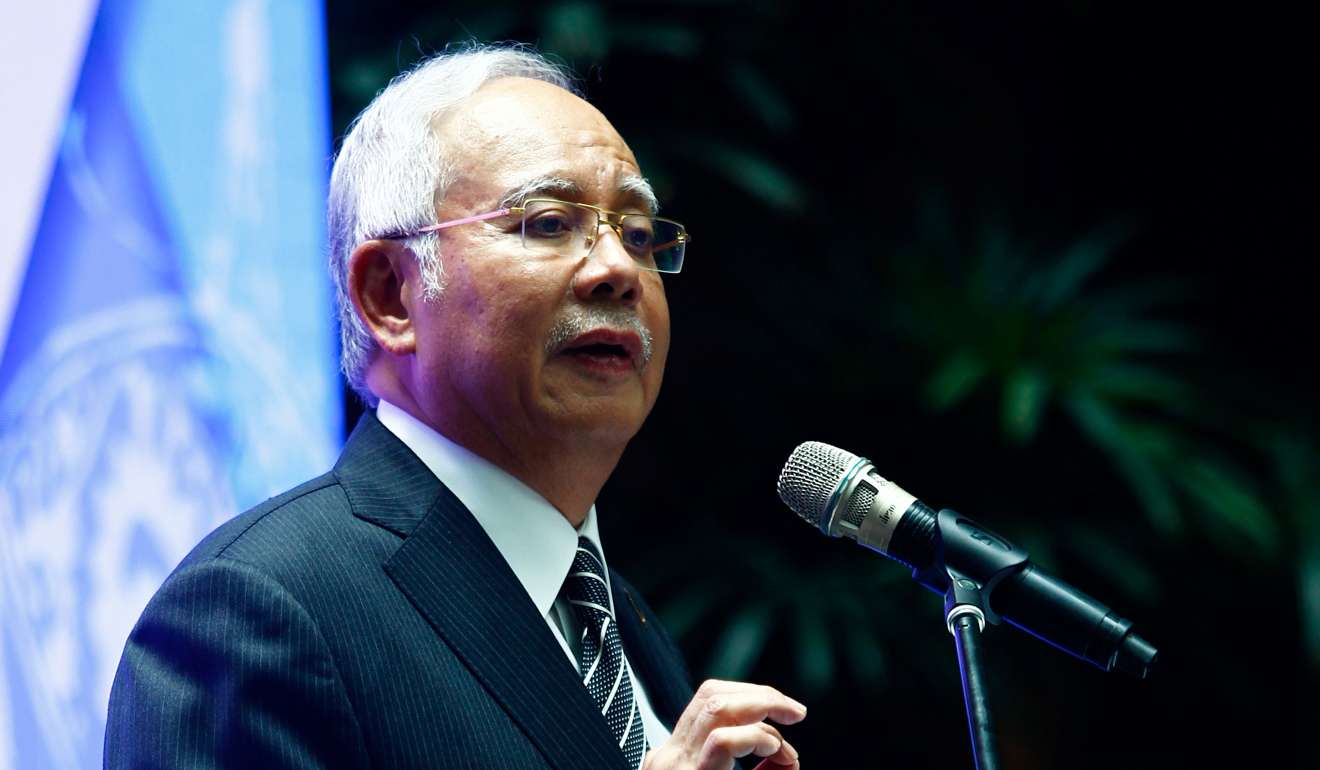 1MDB has finally settled its debts, says Prime Minister Najib Razak
State fund 1Malaysia Development Berhad has cleared more than 3 billion ringgit (HK$5.2 billion) of debt, Prime Minister Najib Razak said amid ongoing money-laundering probes linked to the fund in at least six countries. The sovereign wealth fund, founded by Najib, is at the centre of civil lawsuits filed by the US Department of Justice that allege more than US$3.5 billion was misappropriated. The fund is also being investigated in Switzerland and Singapore. Najib's rule was rocked by reports by The Wall Street Journal tracing how over US$1 billion of 1MDB funds were transferred to his personal bank accounts. Najib denies corruption.
What next? In a statement to parliament, Najib said 1MDB had settled its borrowings in full with four lenders between 2015 and 2016. "Currently, 1MDB does not have any bank loans or short term debts," he said. Najib said 1MDB raised 10.97 billion ringgit in cash over the same period. "As the 1MDB Rationalisation Plan is underway, no new assets be it domestic or overseas were acquired between 2015 and 2016," the prime minister said. Encouraged by the inability of the country's fractured opposition to capitalise more strongly, Najib is expected to call an early general election this year to put the scandal to rest.
Cambodia bans export of breast milk by American company
Cambodia has permanently banned the export of human breast milk by a company headed by a former Mormon missionary. Prime Minister Hun Sen ordered a halt to US-based Ambrosia Labs buying and exporting the milk. The product is marketed as food for babies and as a supplement for adults with special needs and sells for as much as US$4 an ounce. The letter indicated that national pride was at stake. "We are not so poor that we have to sell human breast milk," said Secretary of State Ngor Hongly.
What next? The milk's export was recently suspended while the Health Ministry investigated whether the business had violated a law on trafficking in human organs. The company's co-owner Ryan Newell said the mothers were required to wait until their children were at least six months old, the age at which the WHO recommends parents begin adding supplements to baby diets. "We're not taking away from those children," Newell said. "We're just taking the extra that those mothers would be losing at that point if they start weening their children." Newell said women who sold milk may have to go back to working long shifts at garment factories or on the streets.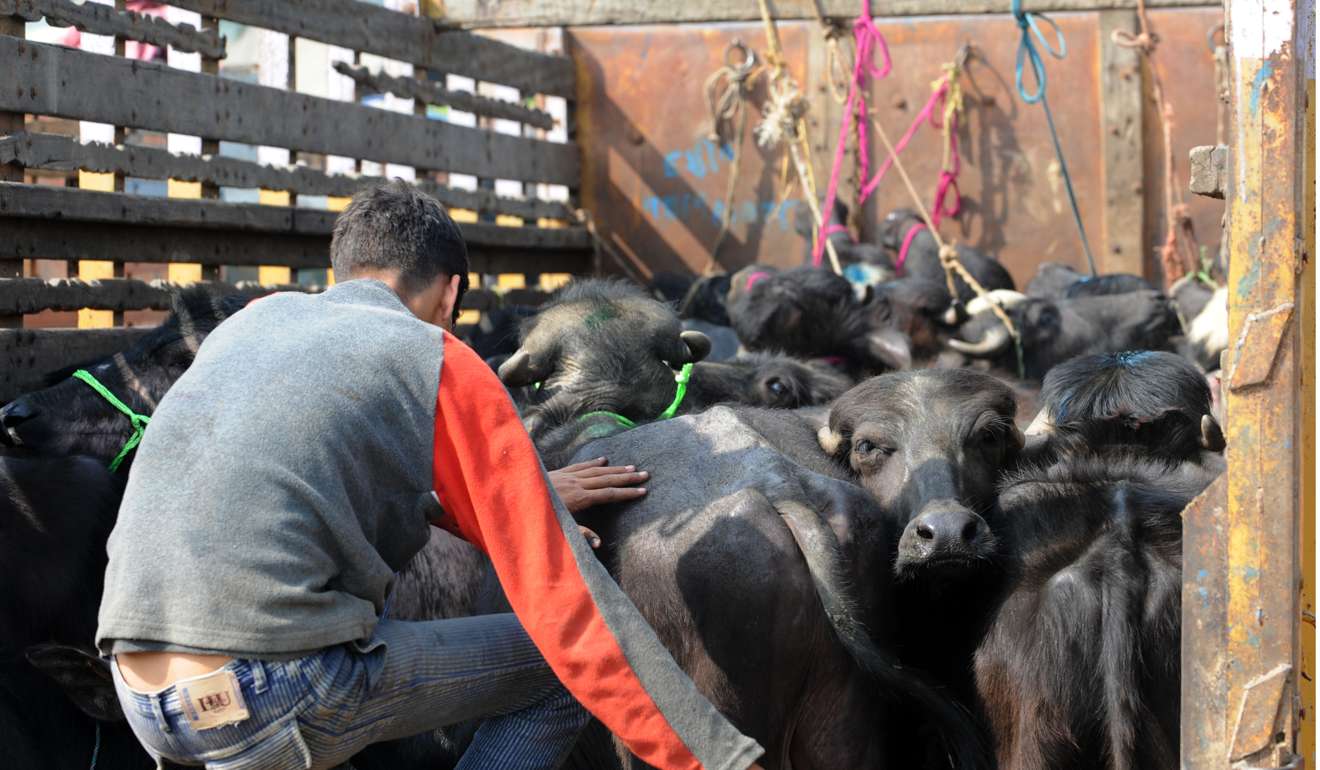 Meat sellers go on strike in Indian state of Uttar Pradesh
Meat sellers across the northern Indian state of Uttar Pradesh began an indefinite strike against a police crackdown on illegal slaughterhouses ordered by new Chief Minister Yogi Adityanath, a Hindu hardliner. "We have decided to intensify our strike … All shops will remain closed. The crackdown on slaughterhouses has adversely hit the livelihood of [hundreds of thousands] of people," said Mubeen Qureshi from the Lucknow Meatseller's Association.
What next? Yogi Adityanath, who became chief minister after the ruling Bharatiya Janata Party won the recent assembly elections in Uttar Pradesh, is a strong supporter of laws protecting cows and has publicly opposed beef consumption. A senior minister in the state, Siddharth Nath Singh, insisted the crackdown was only on illegal slaughterhouses and abattoirs operating legally would not be touched. "Those who have licences need not worry," he said. But many meat sellers alleged that police were even raiding slaughterhouses that dealt with goats and buffaloes legally. Most of the butcher shops and slaughterhouses are owned and run by Muslims.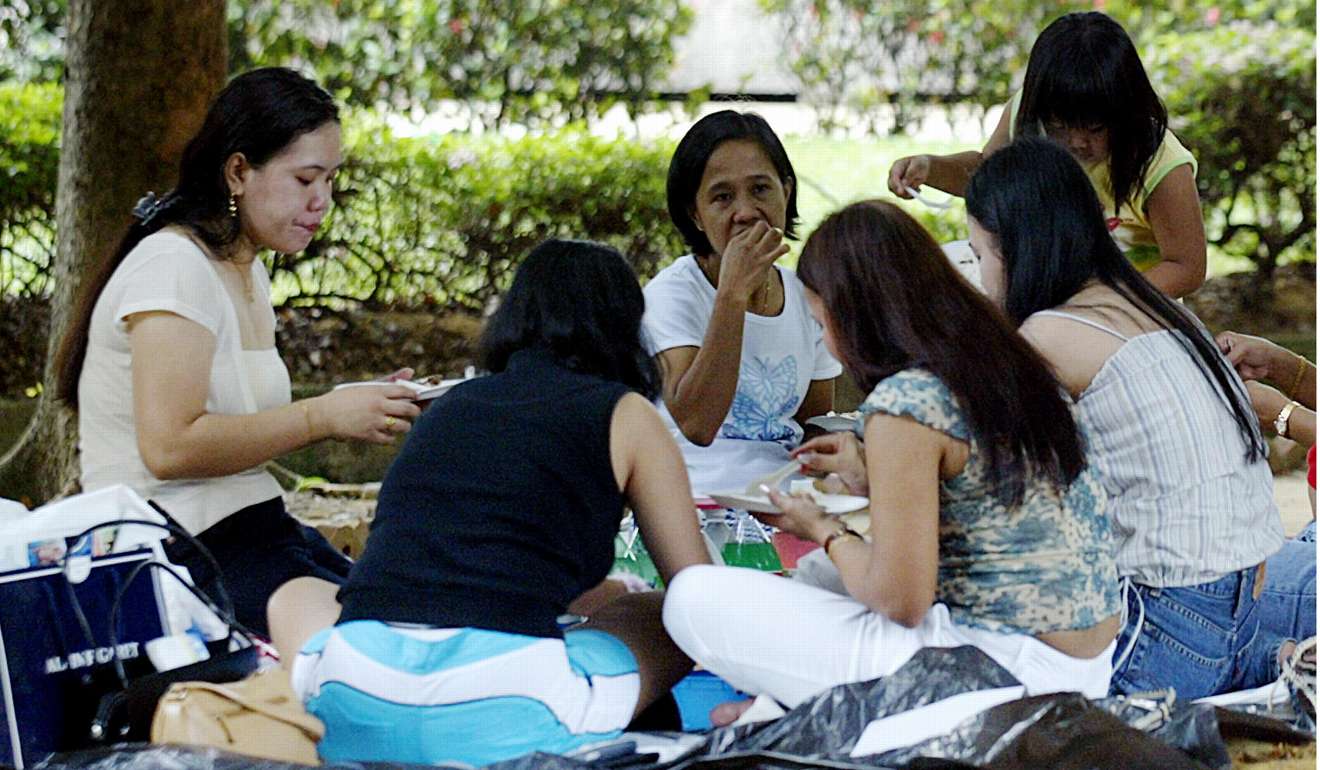 Singapore jails couple for starving Filipino domestic helper
A Singapore court jailed a couple for starving their Filipino domestic helper, a case that highlighted what rights groups say is a common complaint in the wealthy city state. Thelma Oyasan Gawidan, 40, weighed just 29.4kg in April 2014 after being given too little to eat for about 15 months, prosecutors said. She was given only two meals a day which were mainly slices of bread. Lim Choon Hong was jailed for three weeks and fined S$10,000 (HK$55,000), while his wife, Chong Sui Foon, got three months with no fine.
What next? "I accept that ... you are remorseful and that you did not intentionally seek to starve your maid," Judge Low Wee Ping said. Defence counsel Raymond Lye said his clients had no intention to cause harm. The more common cases of domestic helper abuse were of "physical assault, which are intentional offences", he insisted. The couple paid the domestic helper S$20,000 to settle civil claims. John Gee, head of the research team for rights group Transient Workers Count Too, said cases of domestic helpers being given inadequate food "happen with alarming regularity".
"This is definitely a familiar practice, especially by employers who want to save money," he said.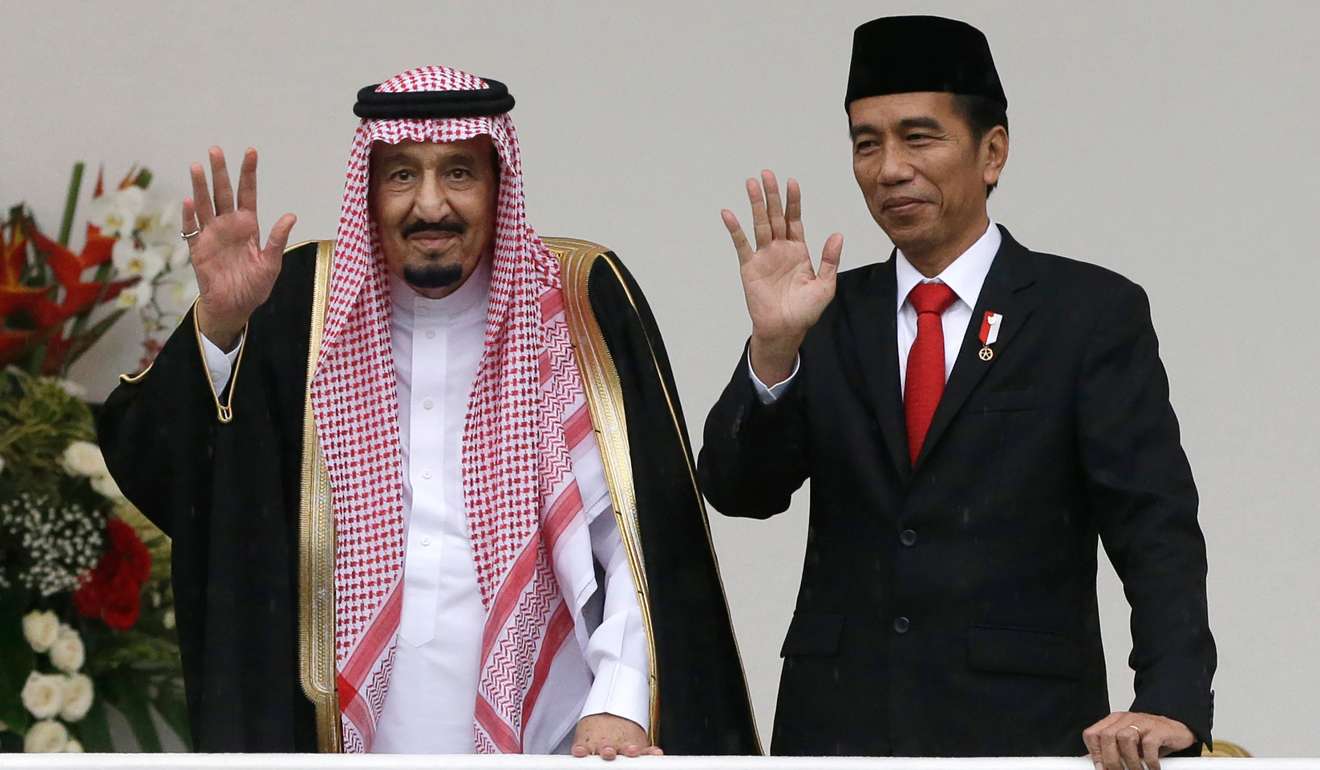 Indonesian President Joko Widodo open to death penalty review
Indonesia's President Joko Widodo said he would restore a moratorium on the death penalty if he won the backing of the people, after a spate of executions that drew international condemnation. Widodo declared an anti-drugs campaign soon after coming to power in 2014 and refused all requests for pardons from death-row drug convicts, ending a four-year moratorium. But in recent months he has softened his position. Asked on Monday whether he would consider a moratorium, Widodo said: "Why not? But I must ask my people. If my people say OK, they say yes, I will start to prepare," he said.
What next? A moratorium could be the first step towards abolishing the death penalty, a move which needs approval in parliament, which has been discussing the issue for the past year. However, Widodo said it would be difficult to secure backing. He cited a 2015 survey by a private pollster that found 85 per cent of Indonesians support the death penalty for drug traffickers. Since Widodo came to power, Indonesia has hauled 18 people – 15 of them foreigners – before the firing squad for drug trafficking. They include a group of eight – two Australians, a Brazilian, an Indonesian and four Nigerians – who were put to death in a single night in April 2015.
Compiled by Benjamin O'Rourke