Who's snapping who? Komodo dragon attacks tourist taking photograph
A Komodo dragon attacked a tourist in Indonesia who was trying to photograph the giant creatures eating a goat. Singaporean Loh Lee Aik, 67, was rushed to hospital with leg injuries after being pounced on by the venomous creature. "He was probably very excited taking pictures of the dragon, he didn't realise another dragon was approaching him and then he was bitten," said local police spokesman Jules Abraham Abast. "Luckily it was a small dragon that bit him."
What next? The attack happened during the dragons' mating season, which runs from May to August and is a time when the lizards are more aggressive. Abast said Loh failed to report his visit to authorities or take a park ranger with him, something visitors are advised to do. Thirty people have been bitten by Komodo dragons since 1974, with five of the victims dying, according to Komodo National Park authorities. Recent research has found that the dragons' jaws have highly sophisticated venom glands that can cause paralysis, spasms and shock through haemorrhaging. They can grow up to three metres long and weigh up to 70kg.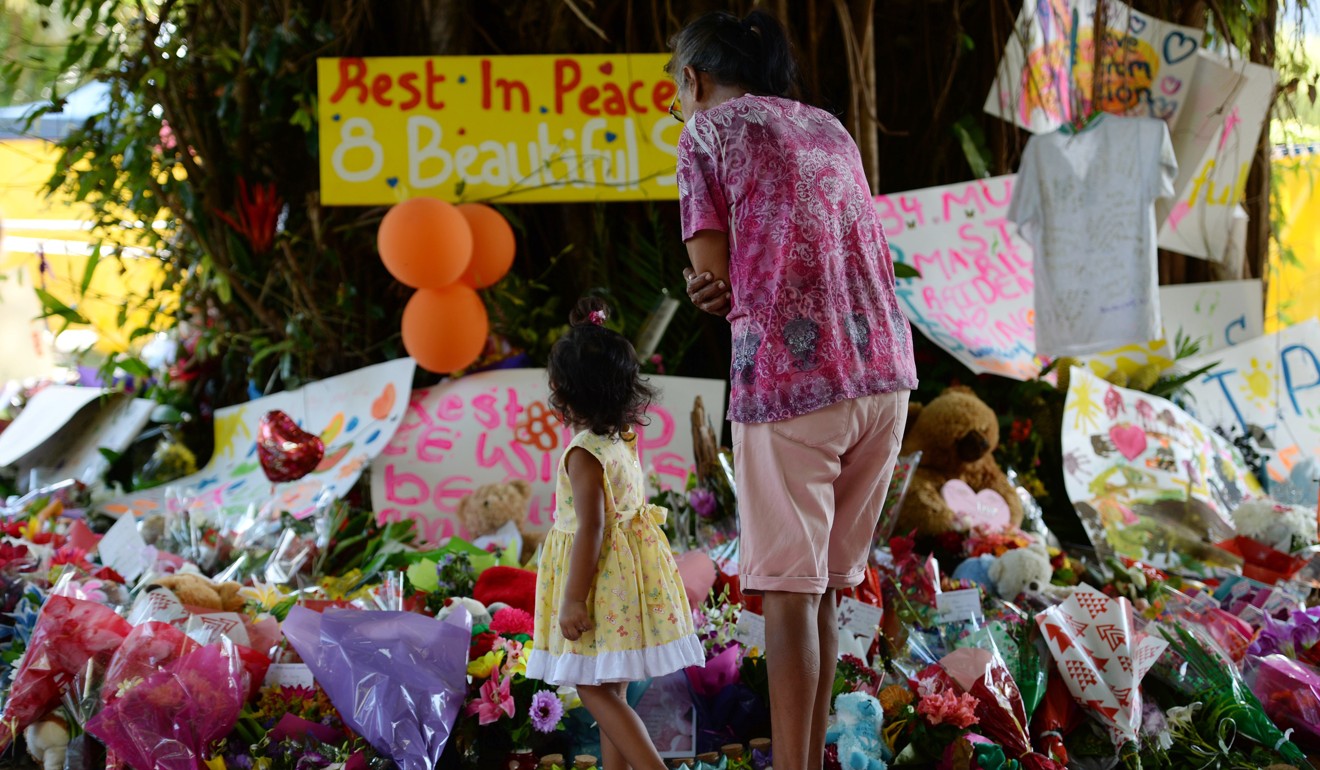 No trial for Australian woman who stabbed eight children to death
An Australian mother who killed seven of her children and a niece will not stand trial after being deemed of "unsound mind". The bodies of the youngsters, aged between two and 14, were found stabbed to death at a home in Cairns, Queensland in December 2014. Court records said the mother believed there were evil spirits in her home. "I am the chosen one. I have the power to kill people ... You stab my kids, I stab them first. If you kill them, I will kill them," she is said to have shouted in the street on the night of the killings. Raina Thaiday was charged after being found at the scene with 35 self-inflicted stab wounds.
What next? The Queensland Mental Health Court found she could not be held criminally responsible as she had suffered a psychotic episode from an undiagnosed mental condition. "Mrs Thaiday … had no capacity to know what she was doing was wrong," her psychiatrist said. "In fact, to her way of thinking at that time, what she was doing was the best thing she could do for her children; she was trying to save them." Thaiday, 40, is being held in a high-security mental health institute and it is unclear if she will ever be released.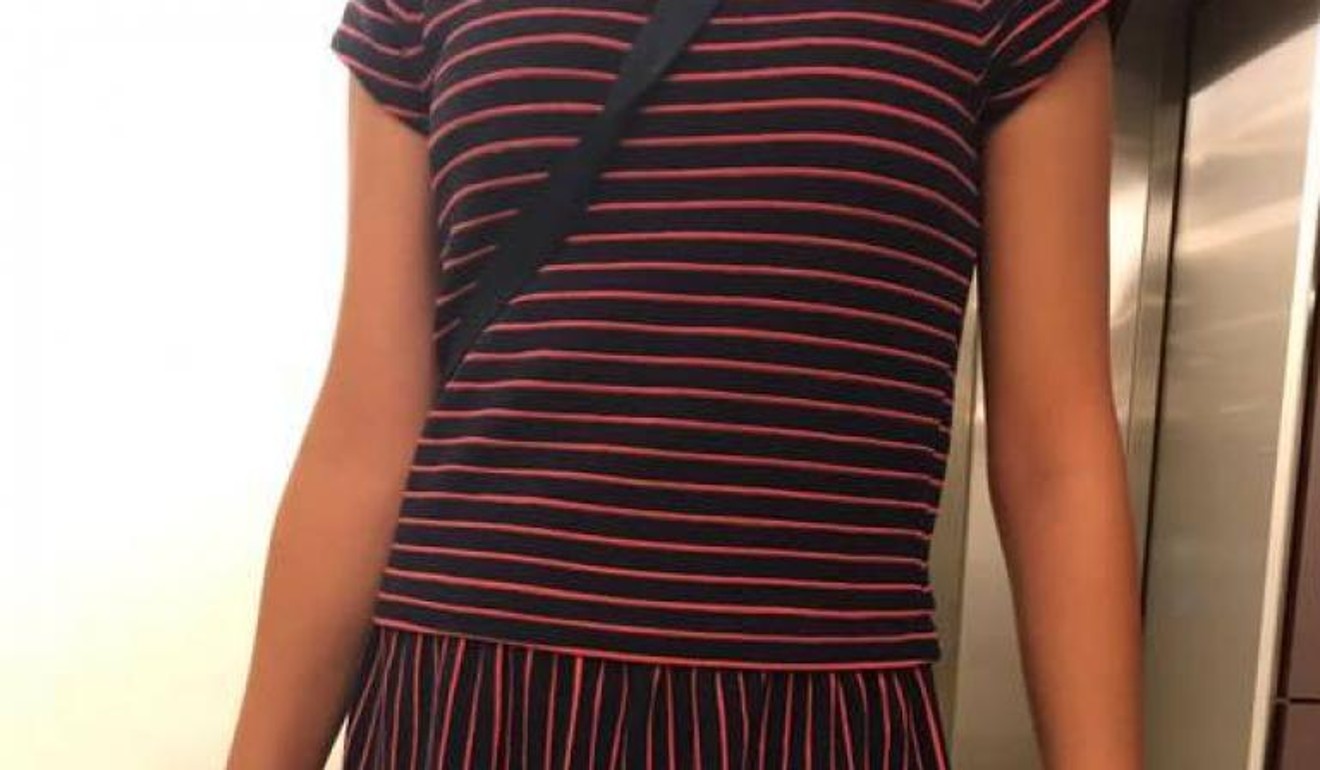 Girl, 12, kicked out of chess competition over 'seductive' dress
A 12-year-old girl was barred from a Malaysian chess tournament for her "seductive" dress, her coach has claimed, igniting public outrage against the organisers. In a widely shared Facebook post, trainer Kaushal Khandhar said his pupil felt "harassed and humiliated" after being forced to withdraw in the middle of the National Scholastic Chess Championship on April 14. The girl had been told her knee-length dress was "seductive and a temptation from a certain angle far, far away", he said in the post on Thursday, demanding an apology from the organisers.
What next? Khandhar's remarks sparked a flurry of furious responses on social media, with commenters expressing indignation at the incident and questioning how organisers could have deemed the clothing inappropriate. "I am shocked and disturbed that her dress is a problem," said Sieh Kok Chi, former secretary-general of the Olympic Council of Malaysia. "She is just 12 years old. No one has the right to impose self-made rules. The chess officials should resign," he said. The executive secretary of the chess body, Nik Hishamuddin Nik Mustapa, said the dress code was applied because the competition was in a public school. The Malaysian Chess Federation said it would investigate and denied that religious sensitivities had prompted the exclusion.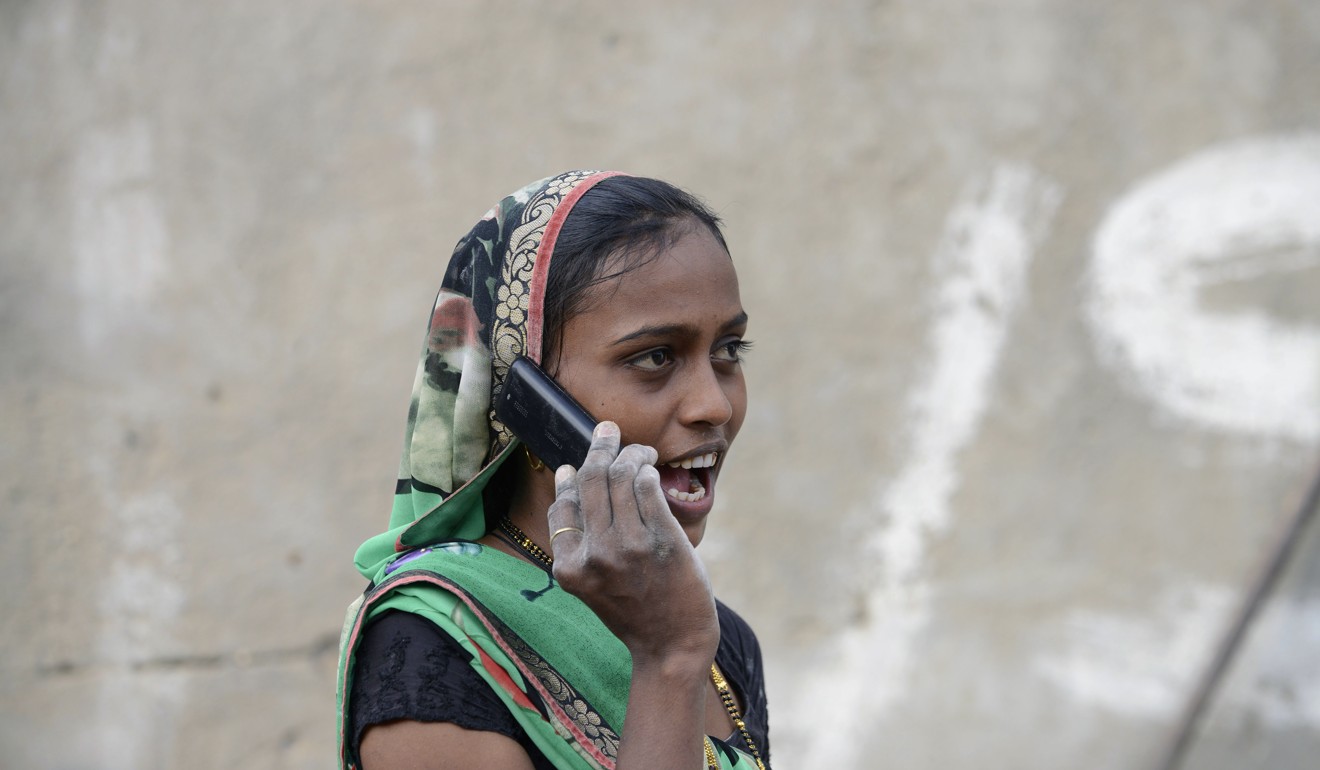 Indian village to fine women for using mobile phones
An Indian village has banned women from using mobile phones in public in an attempt to restrict their contacts with men and plans hefty fines for violators, police said. Village elders ruled that women found using a mobile phone outside their homes would be fined 21,000 rupees (HK$2,500) – a sum that would take most rural Indians several months to earn. The ruling was issued in Madora, a mainly Muslim village in the conservative northern state of Uttar Pradesh. The local council believes mobile phones help unmarried women to elope and that a ban will limit their interaction with men. The council also imposed fines on people caught slaughtering cows or smuggling alcohol.
What next? "We have received reports about the khap ordering the ban on women using mobile phones," said local police chief Arun Kumar Singh, referring to the informal village councils known as khap panchayats. "Such orders are against the constitution and we will take action." Khap panchayats are mostly run by male village elders. Although illegal, they have considerable influence in rural north India. They are known for issuing diktats aimed at upholding conservative traditions and resisting modernisation, such as banning women from wearing jeans. They are also known to order "honour killings" of couples who marry outside caste or religion.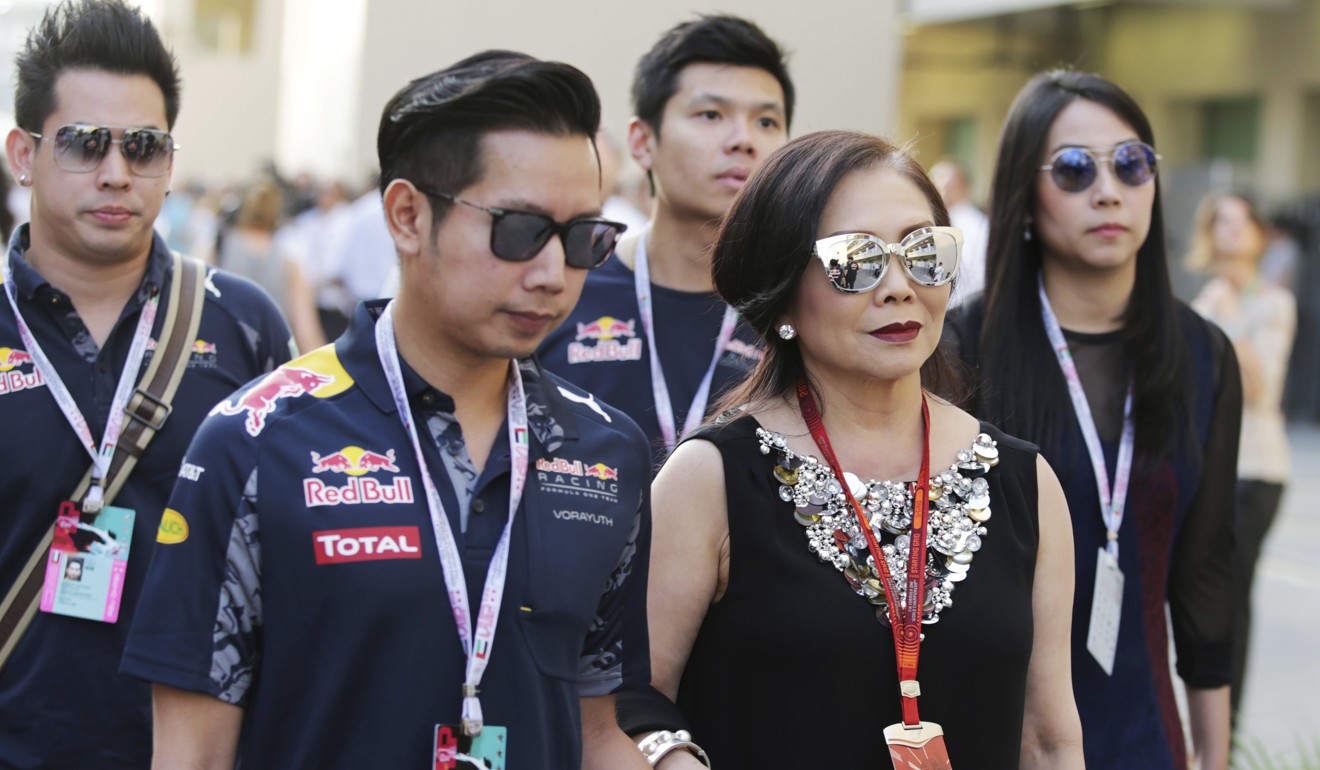 Fugitive Red Bull heir abandons private jet, flees Singapore
An heir to the Red Bull fortune wanted in Thailand for his alleged involvement in a deadly hit-and-run has left Singapore after abandoning his private jet and disappeared, Thai police said. Vorayuth "Boss" Yoovidhya left Thailand for Singapore on April 25, two days before he was ordered to report to prosecutors to be formally charged. It was the eighth time he has missed a summons since 2016. He faces charges of speeding, hit-and-run and reckless driving causing death over an incident in 2012 when he allegedly crashed his Ferrari into a policeman on a motorcycle and fled the scene, dragging the body for about 100 metres.
What next? The case is being closely watched in Thailand where it has fuelled complaints that the justice system favours the rich and famous, allowing them to break the law with impunity. "Vorayuth left Singapore on April 27. The private jet he arrived in is still there," said senior police official Apichat Suriboonya. "We have no further details." Apichat said his team was working with Singapore police to try to determine where Vorayuth had gone. Police said they had asked the Foreign Ministry to revoke his passport and the ministry said it would do so as quickly as possible.
Investigation into child sex slaves ensnares four Thai police officers
A Thai police probe into a gang that allegedly procured teenage sex slaves has ensnared at least four officers, investigators said. Revelations of a child sex ring first emerged a week earlier when a mother said her teen daughter had been pimped out for a year to officials in Mae Hong Song province. The lawyer for the girl's mother said she tried for months to get police to investigate with little success until she went public. "There were times when she was asked to compromise the case by some police officials," Kerdphol Kaewkerd said. The mother worked as a police informant and discovered through contacts in the force her daughter was being pimped out. She contacted a Line messenger group used to order girls and pretended to be a client. "The daughter herself showed up," Kerdphol said.
What next? "A court [has] issued arrest warrants against three policemen for raping women," deputy national police chief Srivara Ransibrahmanakul said. A warrant has also been issued for a fourth officer and two female pimps have already been arrested. At least eight other people – including three high-ranking police officers – are under investigation as suspected pimps.