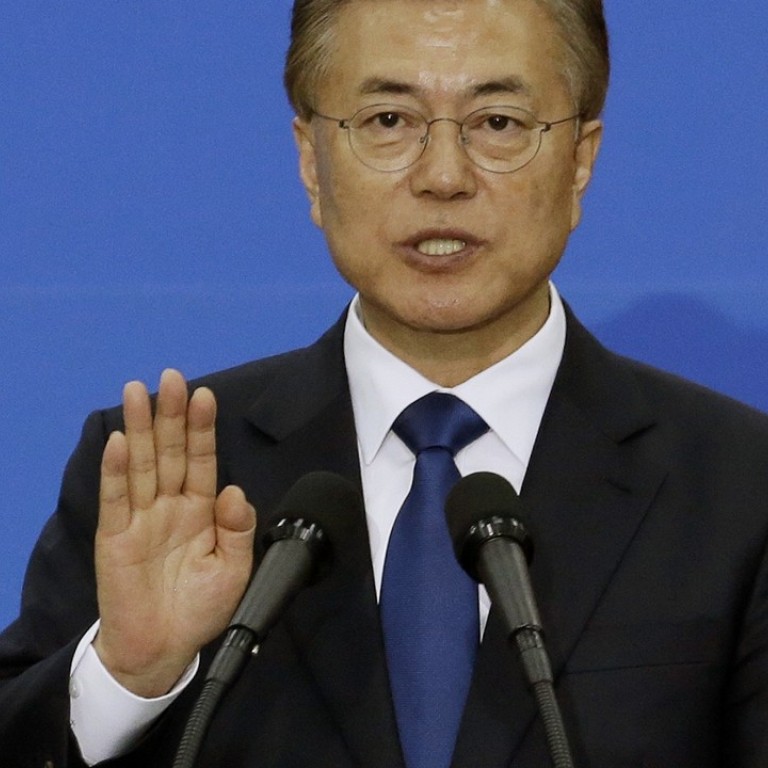 Asia in 3 minutes: Moon warns of North Korea conflict, Indonesia to cane men for gay sex
Chinese rappers take issue with South Korea's THAAD, Chanel's boomerang comes back and Japanese princess fuels succession fears with engagement announcement
Moon warns of conflict with North Korea
South Korean President Moon Jae-in warned on Wednesday there was a "high possibility" of military clashes along the border with North Korea, as tensions mount over Pyongyang's weapons ambitions. Moon, who was sworn in last week, said the North's nuclear and rocket programmes were "advancing rapidly", days after Pyongyang launched what appeared to be its longest-range missile yet.
The North claimed the rocket was capable of carrying a nuclear warhead, although there are doubts whether the country could build a warhead small enough to fit into a missile. It has staged two atomic tests and dozens of missile tests in its quest to build a missile capable of delivering a nuclear warhead to the US mainland.
What next? Left-leaning Moon favours engagement with the North to bring it to the negotiating table. But after Sunday's missile launch he said dialogue would be possible "only if Pyongyang changes its behaviour".
Thai junta drops Facebook threat
The Thai government backed away from a threat to block Facebook on Tuesday, instead serving the social media platform with court orders to remove content that the government deems illegal. Thailand made the threat last week as it wanted Facebook to block more than 130 posts it considers a threat to national security or in violation of the country's lèse-majesté law, which makes insulting the monarchy punishable by up to 15 years in prison. Thailand's military government has made prosecuting royal insults a priority since seizing power in a coup three years ago.
What next? The junta is also mulling a new cyber law that would grant authorities the power to access any private-sector computer system, a tool they say is needed to defend against hackers. The bill was proposed after the massive "WannaCry" cyberattack sparked havoc in computer systems worldwide, but is controversial because Thailand has previously adopted cyber laws that have been used as a cudgel against government critics.
Japanese princess announces engagement, fuels succession fears
Japanese Princess Mako, the eldest granddaughter of Emperor Akihito, will marry a former college classmate, Japanese media reported, heating up debate on the ever-shrinking royal family, since she must become a commoner after marriage. The fiancé of 25-year-old Mako , Kei Komuro, appeared before media cameras on Wednesday outside the Tokyo law office where he works, a day after the news of their engagement broke. The Imperial Household Agency declined to comment. There are only four heirs to the throne – Akihito's two middle-aged sons, whose wives are in their early 50s, Akihito's octogenarian brother, and Prince Hisahito, the ten-year-old son of Akihito's younger son. Akihito has only four grandchildren, the other three of whom are female – Mako, her younger sister, Kako, and Crown Prince Naruhito's daughter, Aiko. The shrinking royal population has raised concerns that the youngest prince may also be the last.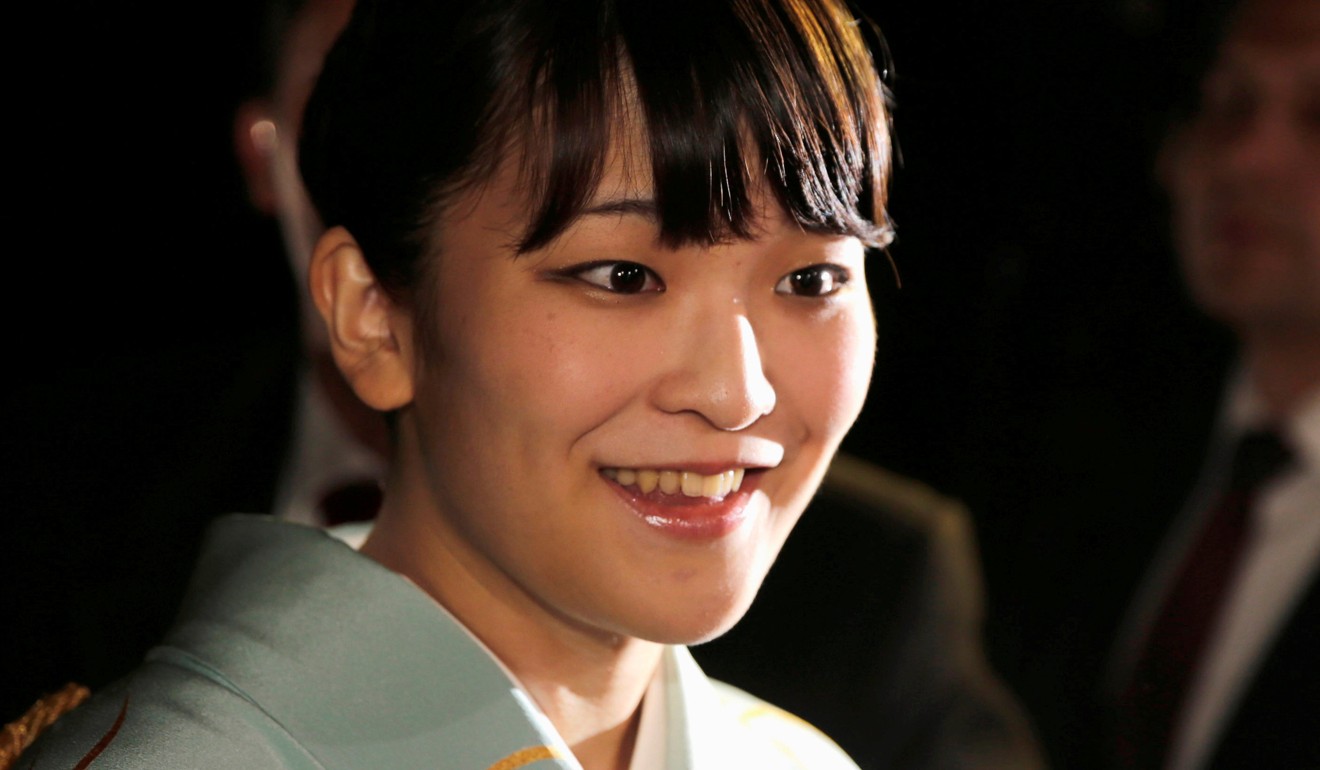 What next? Asked about the shortage of royals on Wednesday, Chief Cabinet Secretary Yoshihide Suga said: "There is no change in our view to proceed with consideration of steps to ensure stable imperial succession."
Indonesian court orders caning for gay men
A sharia court Wednesday sentenced two Indonesian men to a public caning for gay sex, for the first time in the conservative province of Aceh, the latest sign of a backlash against homosexuals in the Muslim-majority country. The pair, aged 20 and 23, were sentenced to 85 strokes of the cane each after being found guilty of breaking sharia law in the only part of Indonesia that implements the strict Islamic rules.
They were caught together in bed in March by vigilantes who burst into the boarding house where they were staying in provincial capital Banda Aceh. Shaky phone footage of the raid that circulated online showed the vigilantes kicking, slapping and insulting the men, with one of them slumped naked on the ground during the attack.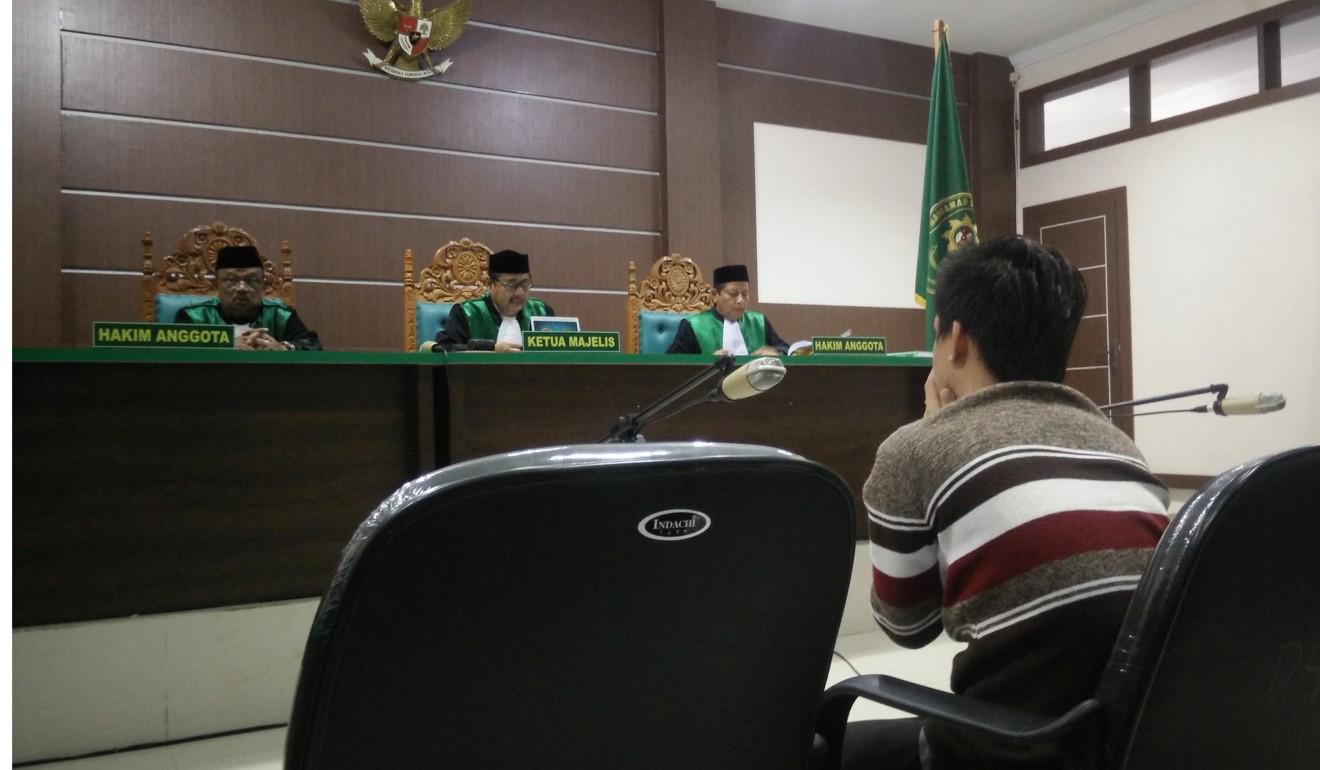 What next? Gay sex is not illegal elsewhere in Indonesia, which has the world's biggest Muslim population.
The ruling is another sign of growing hostility towards Indonesia's small lesbian, gay, bisexual and transgender (LGBT) community, which has faced a wave of angry rhetoric in recent times, with ministers, hardliners and influential Islamic groups lining up to denounce homosexuality.
Chinese rappers say South Korea has gone 'too far' with THAAD
A rap group backed by China's government has warned South Korea in a music video that it is "going too far" with the deployment of a US missile defence system, as Beijing seeks to bring its state-supported cultural forces to bear in the international dispute. A member of the group CD REV said government officials worked with them on the video and helped to promote it on foreign websites, many of which are blocked in China by official censors emboldened by the ruling Communist Party's warnings against foreign "cultural infiltration." In the song, group members chant that "about THAAD we say no, no, no," a reference to the US Army's missile defence system, formally known as Terminal High Altitude Area Defence. Later in the song, they refer to South Korea, saying, "this time, kid, you're going too far" and "your big brother's annoyed".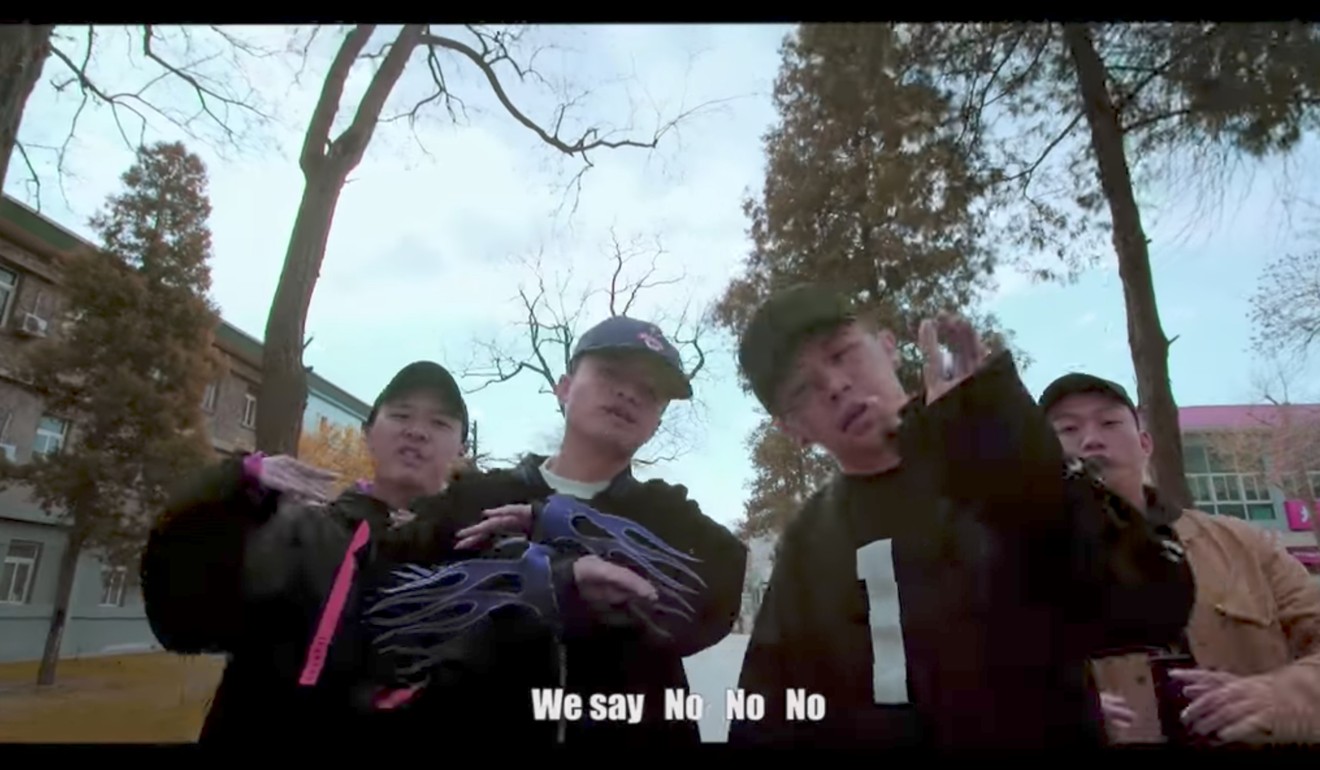 What next? Beijing vehemently opposes the missile shield, saying its powerful radar will allow it to monitor missile launches, aircraft flights and other sensitive activities in northeastern China. South Korea and the US say the system is necessary to guard against North Korea's missile and nuclear weapons activities.
Boomerang release comes back to hurt Chanel
French fashion house Chanel triggered uproar by selling a luxury monogrammed boomerang with a price tag of nearly US$1,500. Critics said the accessory was an insult to Australian Aborigines. Chanel is accused of turning the hunting weapon, an important part of Aboriginal heritage, into a status symbol by offering a black wood and resin boomerang for sale in its spring-summer collection. "When I think about Aboriginal culture, I think @chanel," Aboriginal activist Nayuka Gorrie tweeted sarcastically. "Have decided to save for the next three years so I can connect with my culture via @CHANEL." The furore kicked off when American make-up artist Jeffree Star posted photos online of the boomerang on Tuesday, sparking ridicule. Another said on Twitter: "@CHANEL your 'boomerang' is tacky and a gross appropriation of indigenous culture for your own profit."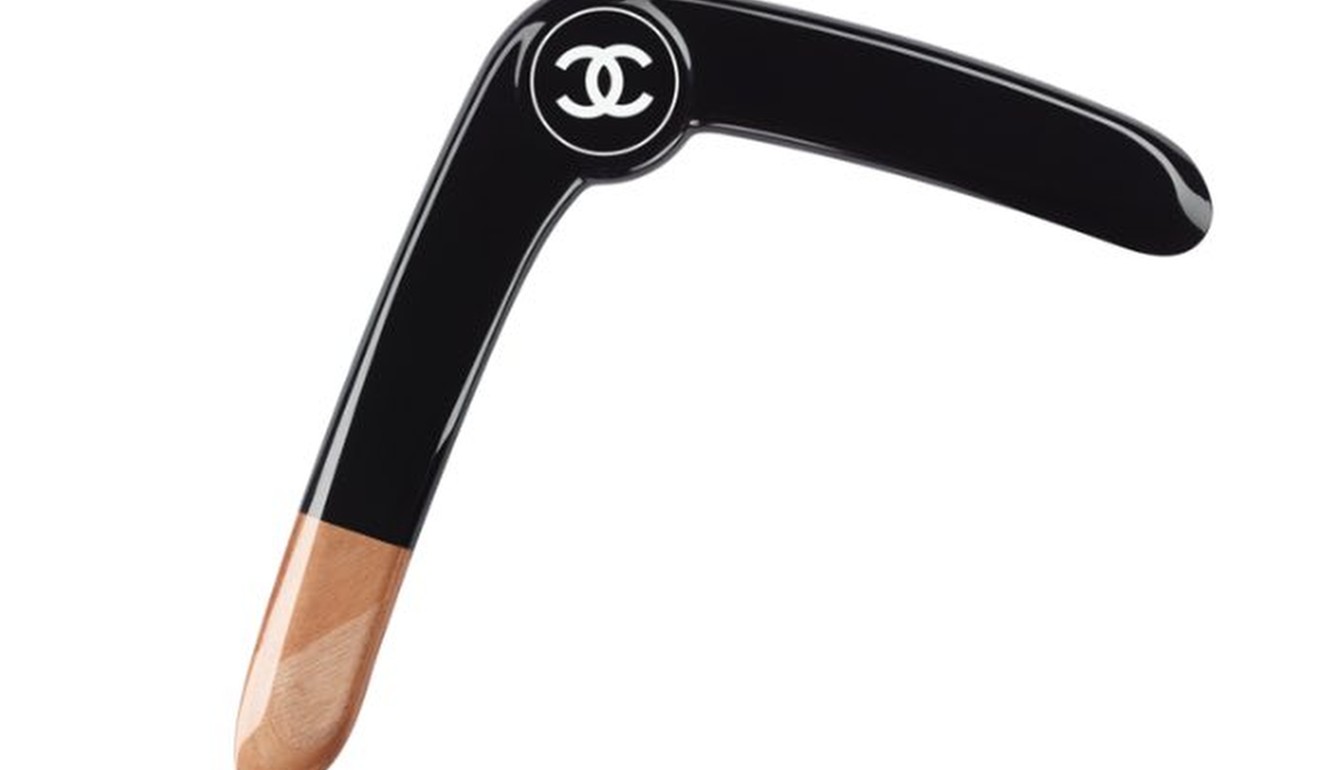 What next? Chanel released a statement saying it was "extremely committed to respecting all cultures, and regrets that some may have felt offended". Boomerangs have played an important role in Aboriginal culture for thousands of years as objects of work and leisure. They have also become popular mass-produced souvenirs.