In India, peacocks don't have sex and cows exhale oxygen
Peacocks don't have sex, but rather shed tears to conceive, according to a judge in northern India whose unique theories have set off a social media storm in the country. At a hearing in Rajasthan state's High Court, judge Mahesh Chandra Sharma urged India's government to declare cow – considered sacred in Hindu-majority India – as the national animal since it is "as pious as a peacock". "The peacock is a lifelong celibate. It never has sex with the peahen. The peahen gets pregnant after swallowing the tears of the peacock," Sharma said on his last day in office before retiring. Sharma's comments, made in response to an NGO's petition on the condition of state-run cow shelters, sparked a flurry of jokes and comments on social media.
What next? Cows have increasingly become a focal point of nationalist discourse in India where Prime Minister Narendra Modi's right-wing government has made cattle protection a key theme since coming to power in 2014. The government last week prohibited the sale and purchase of cattle for slaughter across India, sparking protests in states where beef is eaten.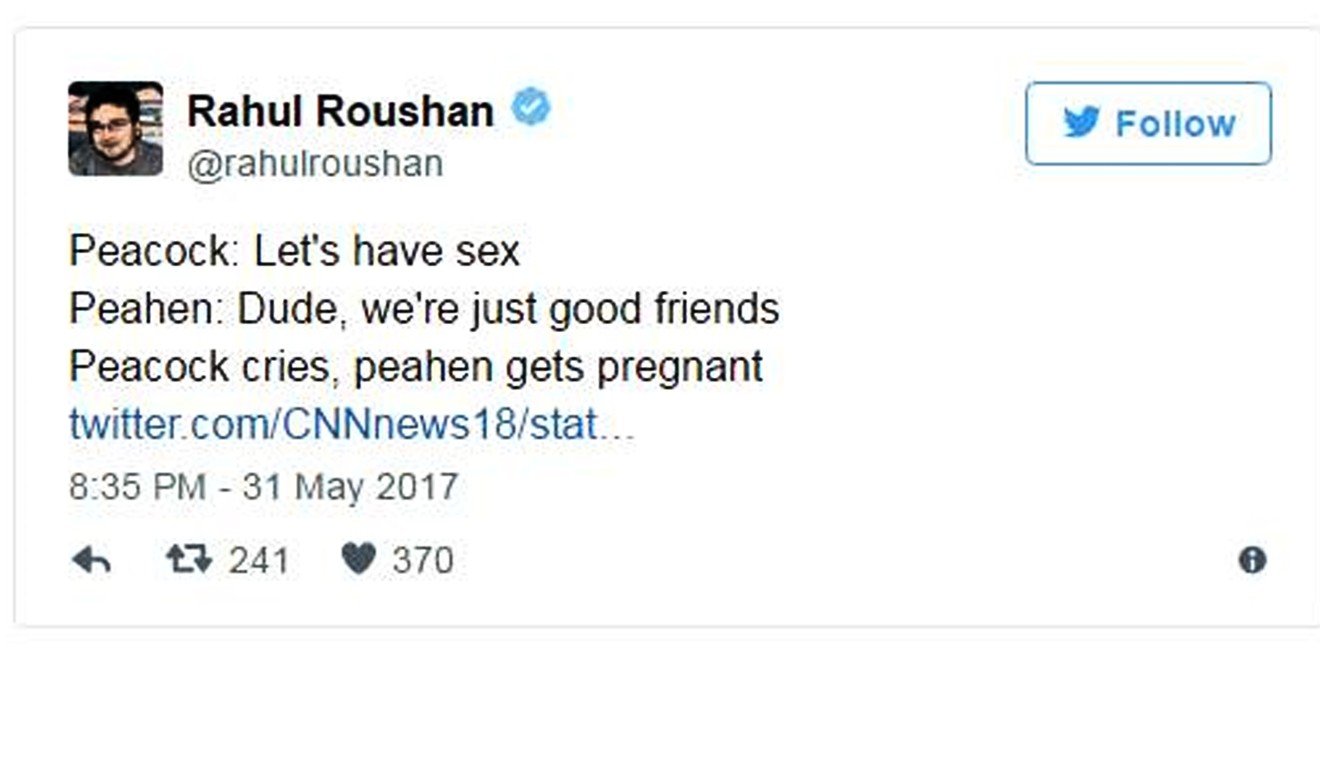 Uber goes full throttle to open up the Hong Kong market
More than 1 million Uber riders in Hong Kong have been invited to show their support for the ride-hailing firm in an online campaign as it fights for legalisation in the city. The Hong Kong office sent out emails to users in the city as part of its campaign called "IChooseUber", requesting they share their Uber stories on a newly launched website. The move comes as the embattled firm is seeking a meeting with Hong Kong's incoming leader Carrie Lam Cheng Yuet-ngor in the hope of securing a formal regulatory framework for its operations. Its Hong Kong office has been struggling with its car-hailing business after the crackdown last week on 22 drivers, who are accused of driving without hire-car permits or third-party insurance.
What next? In the email to its registered riders, Uber Hong Kong general manager Kenneth She Chun-chi asked them to share their reasons for choosing its ride service. "We want to keep serving Hong Kong and giving you choices in how you move," he told riders in the letter.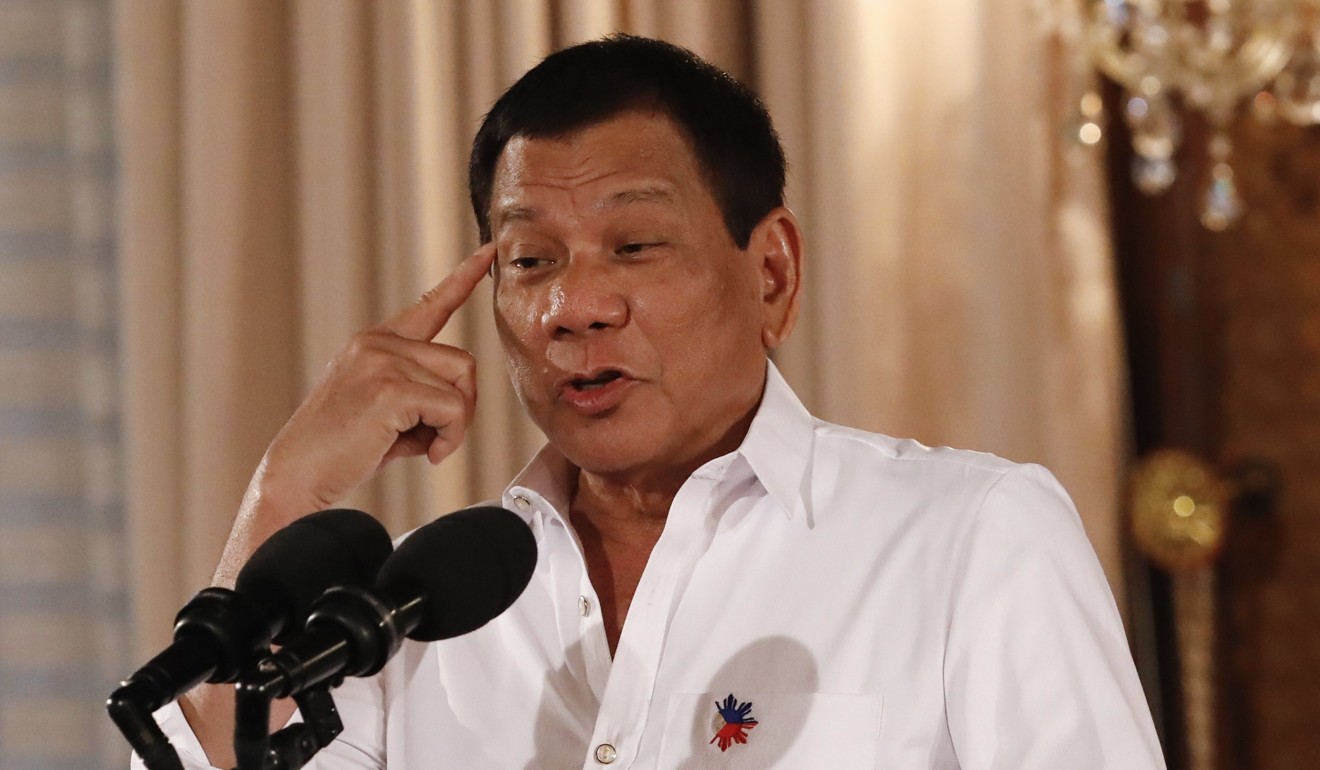 Duterte lashes back at Chelsea Clinton after tweet on rape comment
Philippine President Rodrigo Duterte lashed out at the daughter of former US President Bill Clinton in an expletive-laden speech after she criticised a comment he made about rapes committed by soldiers. "When your father was screwing Lewinsky and the rest of the young girls there in the office of the president, on the table, on the floor, on the sofa, did you raise any" criticism? Duterte said Thursday. Duterte later said he was being sarcastic when he told troops that he would take responsibility for any crimes they commit while implementing martial law, even if they rape three women. Chelsea Clinton reacted to Duterte's rape comment with a Twitter post saying: "Not funny. Ever."
What next? Duterte, who took office last year, is known for his foul-mouthed comments about world leaders and has previously targeted Barack Obama, Pope Francis and the US ambassador to the Philippines. On the campaign trail, he drew criticism for joking about the gang rape of an Australian missionary during his time as leader of Davao City, saying that as mayor he should have been first in line.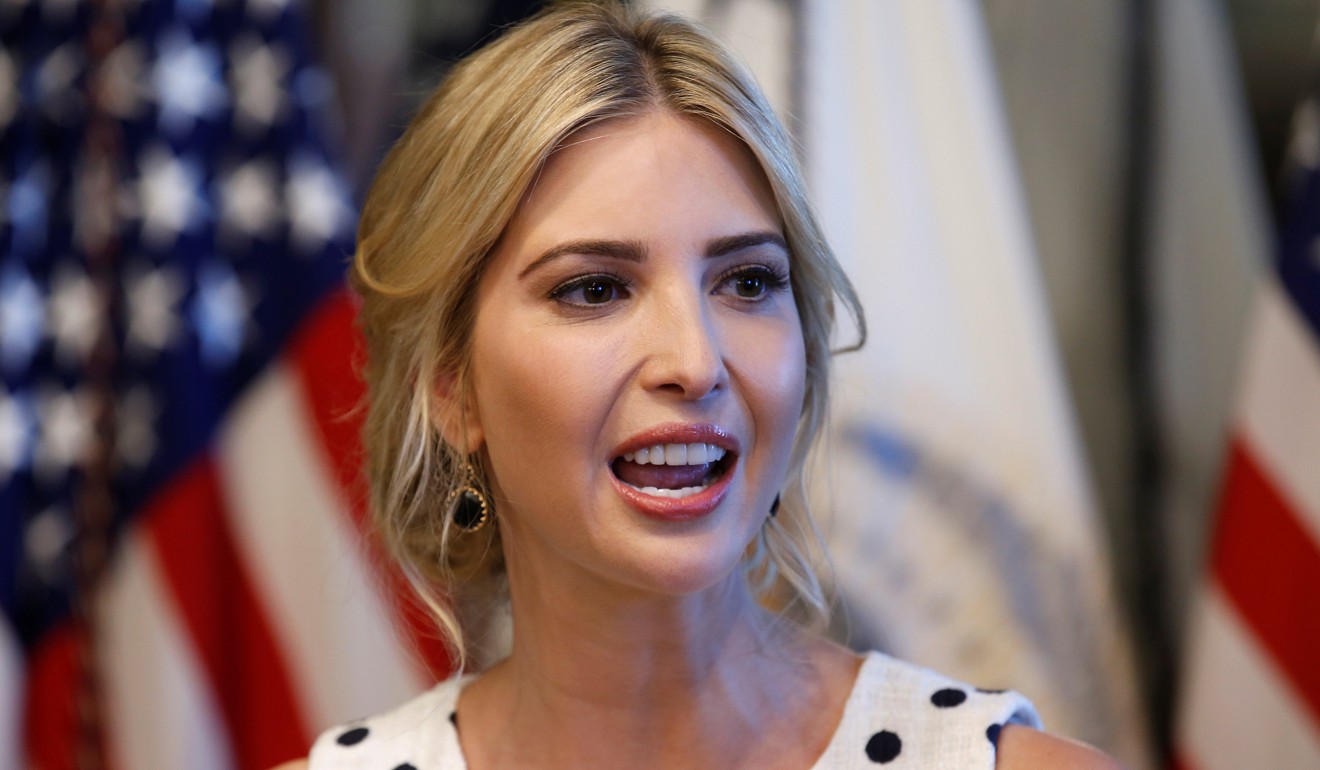 Activists probing Ivanka Trump's China shoe supplier go missing
A Chinese company that makes shoes for Ivanka Trump and other brands denied allegations of excessive overtime and low wages made by three activists who have disappeared or arrested. Hua Haifeng, an investigator for China Labor Watch had been arrested on a charge of illegal surveillance while his two colleagues – Li Zhao and Su Heng – are missing. A spokeswoman for he company said it had stopped producing Ivanka Trump shoes months ago. She said Hua Haifeng joined the group's factory in Dongguan on May 20, but left after less than a week, and Su Heng began working at their Ganzhou factory on April 28, but also left after a short time. She said she did not know their current whereabouts.
What next? Ivanka Trump's brand declined to comment on the allegations or the arrest and disappearances. Marc Fisher, which produces shoes for Ivanka Trump and other brands, said it was looking into the allegations. China Labor Watch has been exposing poor working conditions at suppliers to some of the world's best-known companies for nearly two decades.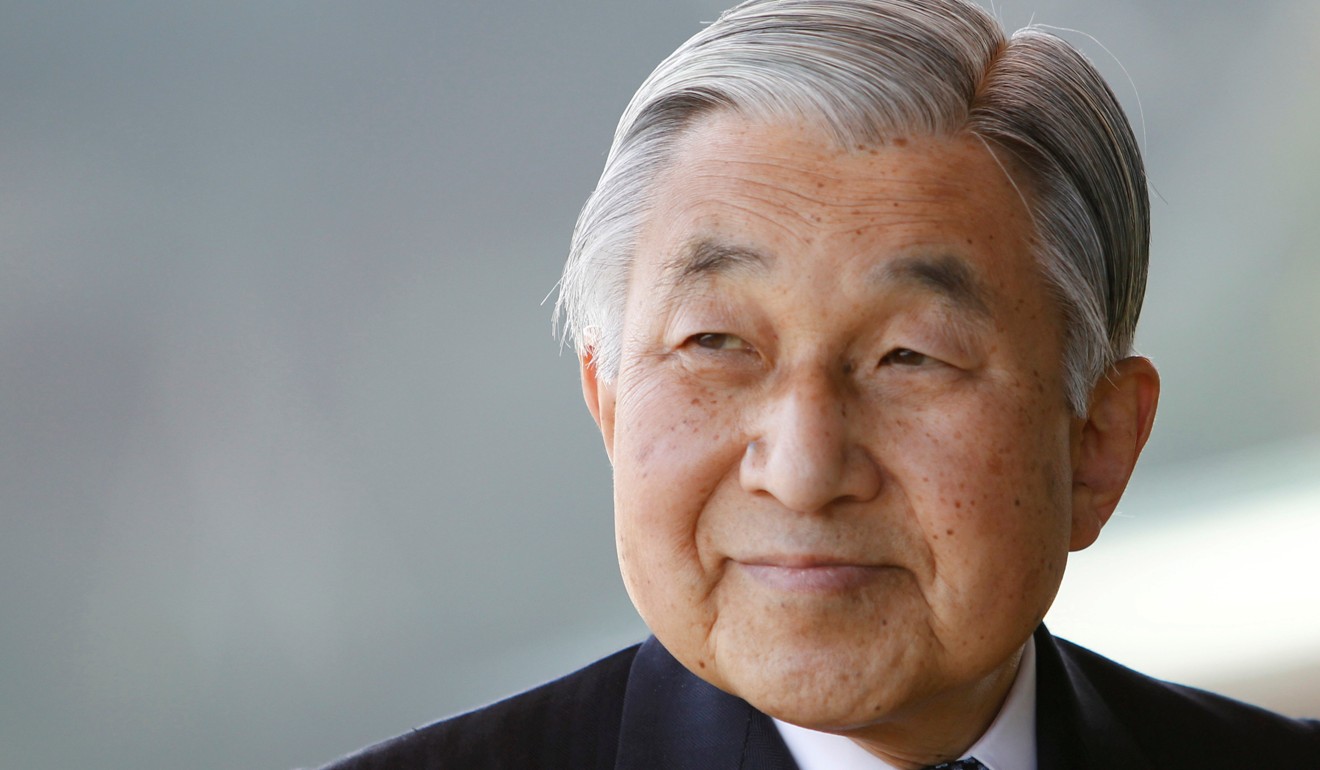 Japan House okays abdication bill, starts gender debate on monarchy
Japan's lower house of parliament passed a bill that allows ageing Emperor Akihito to step down, as it also called for a rare debate on the role of women in the male-dominated monarchy. Japan has not had an imperial abdication in two centuries and there was no law to deal with 83-year-old Akihito's surprise retirement request after nearly three decades on the Chrysanthemum Throne. The popular monarch shocked the country last summer when he signalled his desire to hand the crown to his eldest son, Crown Prince Naruhito, citing age and declining health – he has been treated for prostate cancer and had heart surgery. The abdication must take place within three years of the bill becoming law or it expires – and it only applies to Akihito.
What Next? News of the engagement of the emperor's granddaughter Mako, 25, to her college sweetheart has intensified a debate on whether the law should be changed so women born into the imperial family can continue in their royal roles. That could help increase the number of potential male heirs. Traditionalists, including Prime Minister Shinzo Abe, strenuously oppose such changes.