Military to curb riots after Indian police kill protesting farmers
One thousand paramilitary troops have been deployed in the Mandsaur region of Madhya Pradesh in central India to curb spreading riots after five farmers were shot dead by police officers. Video showed crowds chanting "Long live freedom" as the bodies of the farmers shrouded in Indian flags were paraded through the streets. Internet and mobile services were suspended in the region and a curfew imposed as buses and lorries were set on fire and toll booths looted. Sixty-two farmers were arrested by police and top district officials have been removed from their posts.
What next? The protests started after the debt from loans to farmers was waived in neighbouring Uttar Pradesh state where the ruling Bhartiya Janata Party recently won a landslide victory based on campaign promises to help farmers. Now, farmers in Madhya Pradesh and in other parts of the country want the same aid. Truckloads of produce have been dumped in the middle of roads or burned as farmers call for higher crop prices.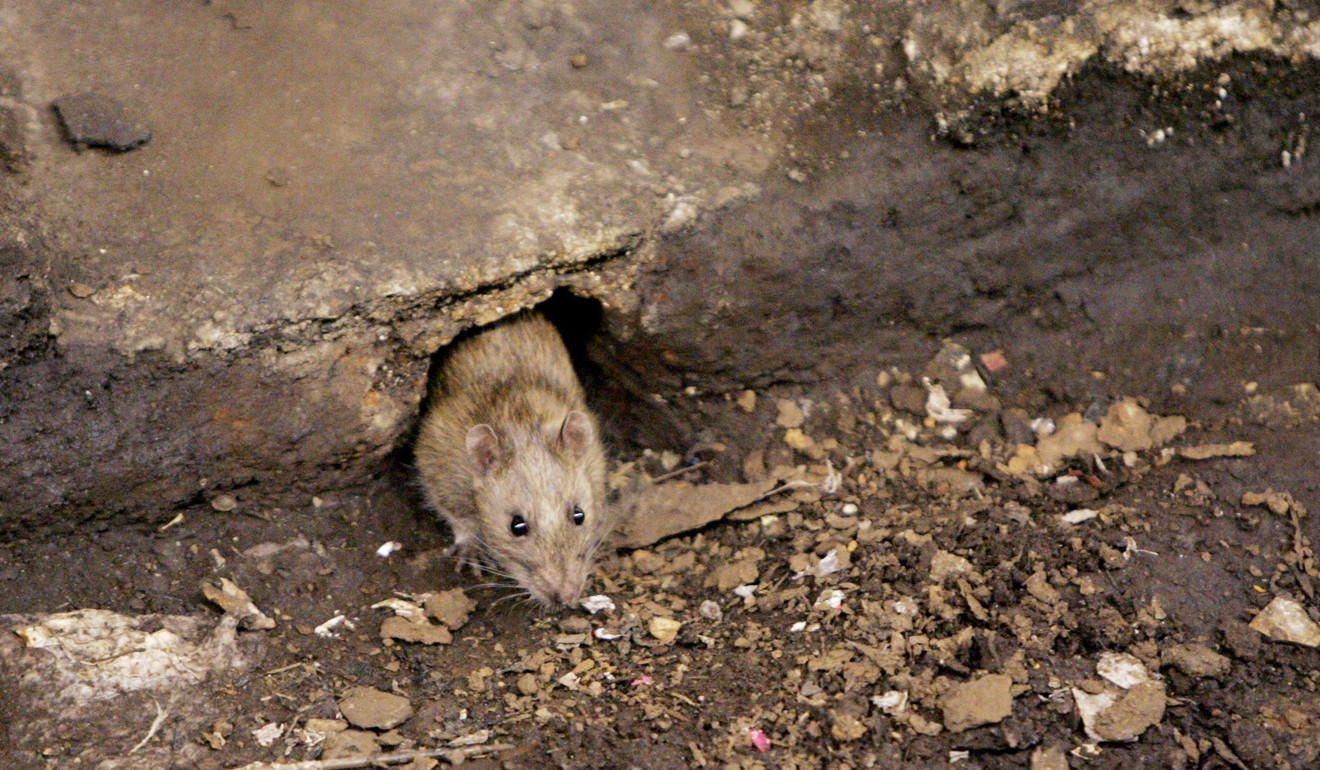 Does influx of thousands of rats portend disaster on Myanmar island?
Thousands of rats have descended on villages on an island in southern Myanmar, a local official said, in what some have taken to be an omen of impending disaster. Residents of Haingyi, one of the larger islands in the Irrawaddy Delta, have been battling the plague of rodents since the critters scurried into their villages last weekend. Short of pied pipers, desperate authorities have resorted to paying residents 50 kyat (HK$0.30) for each dead animal in a bid to contain the outbreak. A villager in Than Cho Tan village told local media residents were killing the animals with "sticks, slingshots, and rocks".
What next? "More than 4,000 rats have been killed since they tried to enter the villages," regional MP Phyo Zaw Shwe said. "According to traditional beliefs, these animals can predict bad weather. So people here are also worried about floods or earthquakes." Studies by Japanese scientists have shown mice and rats are sensitive to electromagnetic waves similar to what often occurs before a major earthquake, although there was no notable seismic activity in Myanmar last week.
Woman accused of cruel animal-sex acts flees New Zealand for China
New Zealand police have requested help from Interpol and China after a woman facing charges of making sex videos with animals fled the country. Zhu Yingchun, 31, is facing nine charges of cruelty or ill treatment of an animal and 11 counts of making objectionable publications. Court documents say kittens and rabbits were often killed in the videos. Zhu was due to appear in an Auckland court on Tuesday but didn't turn up.
What next? Records show Zhu left New Zealand for Shanghai on April 20. Due to a police error, an alert that would have prevented her fleeing was not put in place. North Shore Area Commander Inspector Sunny Patel said "each and every day" police make "sound decisions" about an accused's suitability for bail, recommendations for bail conditions and their flight risk. "We fully acknowledge that in this case though, an error of judgment was made," he said.
Thailand jails Canadian caught with loot after robbing bank in Singapore
A Thai court sentenced a Canadian man to 14 months in jail for crimes linked to a bank robbery in Singapore in which he allegedly used a threatening note to steal US$22,000. According to authorities in Singapore, David Roach strolled into a Standard Chartered branch last July, handed the teller a scrap of paper and walked off with the cash. The 28-year-old then fled to Bangkok where he was arrested a few days later in a hostel.
What next? On Tuesday a Thai criminal court convicted Roach of violating money-laundering and customs laws by bringing the loot into the country. "The suspect confessed to all charges during the investigation process," the judge said. Roach has been held in a Bangkok jail since his July 2016 arrest. Bank robberies are extremely rare in Singapore, which has a zero-tolerance stance on crime.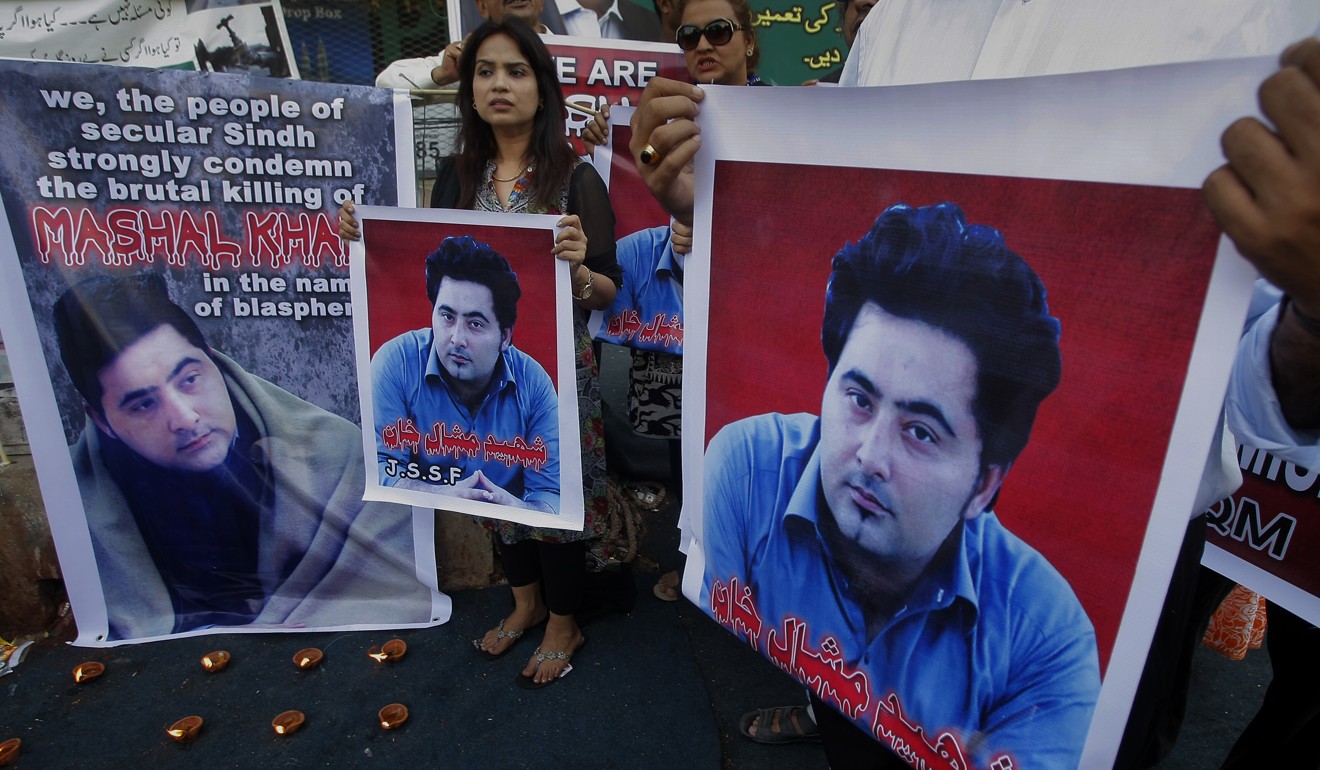 Lynched Pakistani student 'did not commit blasphemy'
An outspoken Pakistani student killed by a lynch mob was falsely accused of blasphemy, according to an official report that added his murder was organised by faculty members and rival students. Mashal Khan, 23, was stripped, beaten and shot before being thrown from the second floor of his hostel at the Abdul Wali Khan University in northwest Mardan in April. The killing led to a national outcry after a video of it went viral.
What next? The country's top court ordered the formation of a joint investigation team comprising police and intelligence agencies, which is set to submit its findings this week. The killing was instigated by members of Khan's own secular Pakhtun Students Federation, who felt threatened by his growing prominence as a critic of rising fees and alleged corruption at the university, as well as the institution's staff, according to the report.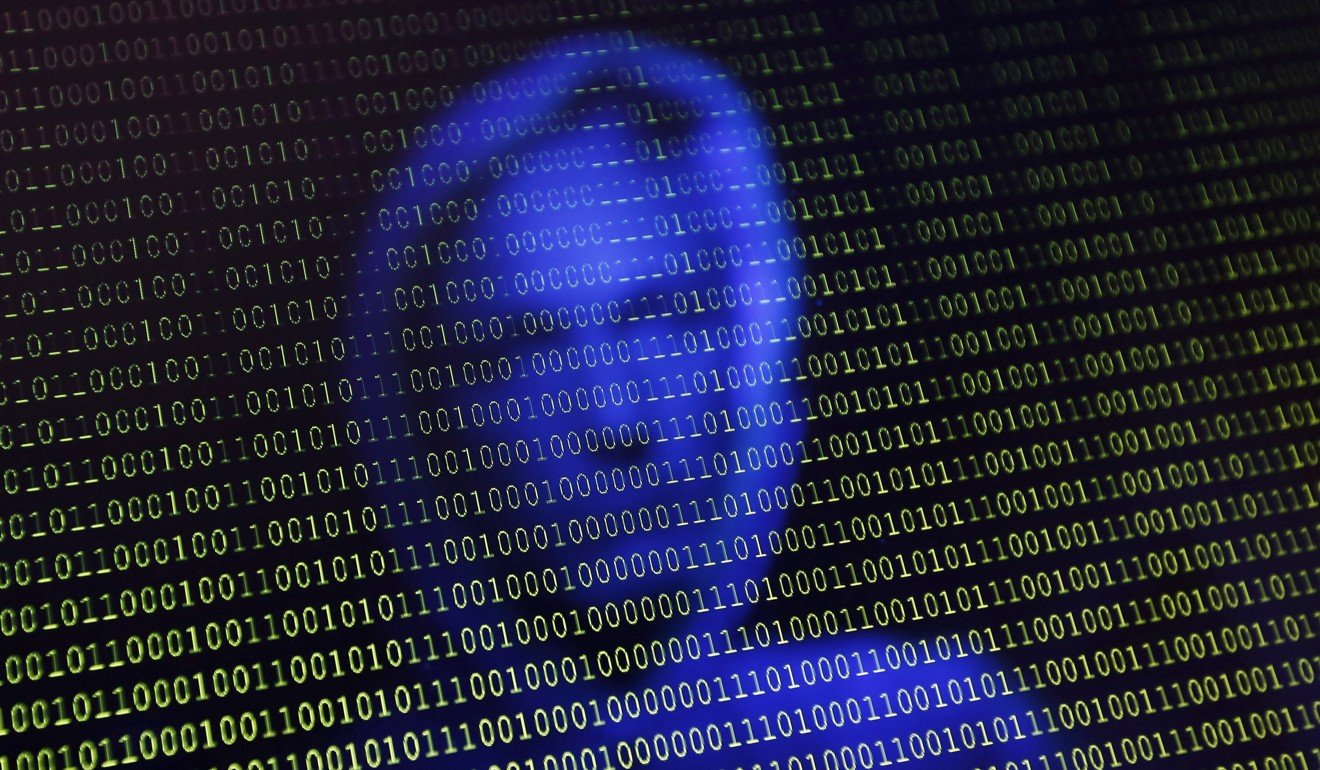 Japanese police charge teen over ransomware
A 14-year-old boy in Osaka Prefecture has been charged with creating ransomware, a type of malware that encrypts computer files and makes them inaccessible until the user pays a ransom. Police say it is the first such arrest in Japan. The third-year secondary school student living in the city of Takatsuki has admitted creating the ransomware in January, uploading it to an overseas website and guiding people to the site through social media so they would download it, according to sources. "The male student apparently learned how to create it on his own," a source said.
What next? No financial losses from the malware infection have been reported so far, the sources said. The student apparently told investigators he wanted to become famous and the ransomware was downloaded more than 100 times. The Kanagawa prefectural police first encountered the case through cyberpatrolling in January and confiscated the teenager's computer in April. ■
Compiled by Ben O'Rourke