Chinese men ran 'click farm' in Thailand
Three Chinese men arrested in Thailand have acknowledged that they were operating a "click farm", using hundreds of cellphones and several hundred thousand SIM cards to run up "likes" and views on WeChat, a Chinese social media mobile application, Thai police said. Immigration Police Capt. Itthikorn Atthanark said the men explained they were paid according to how many likes and views they generated, each earning 100,000-150,000 baht (US$2,950-US$4,400) per month. Police seized 476 cellphones and around 347,200 SIM cards during the arrests on Sunday at a house in Sa Kaeo province, about 200km east of Bangkok. The men, identified as Wang Dong, Niu Bang and Ni Wenjin, were charged with working without a permit and importing the phones without paying taxes.
What next? Click farms are hired to inflate an online site's viewership for prestige and profit. Some politicians boast of how many followers they have on social media, while clicks can generate ad revenue. WeChat is China's most prominent social media platform, incorporating a text-messaging service as well as marketing for online stores.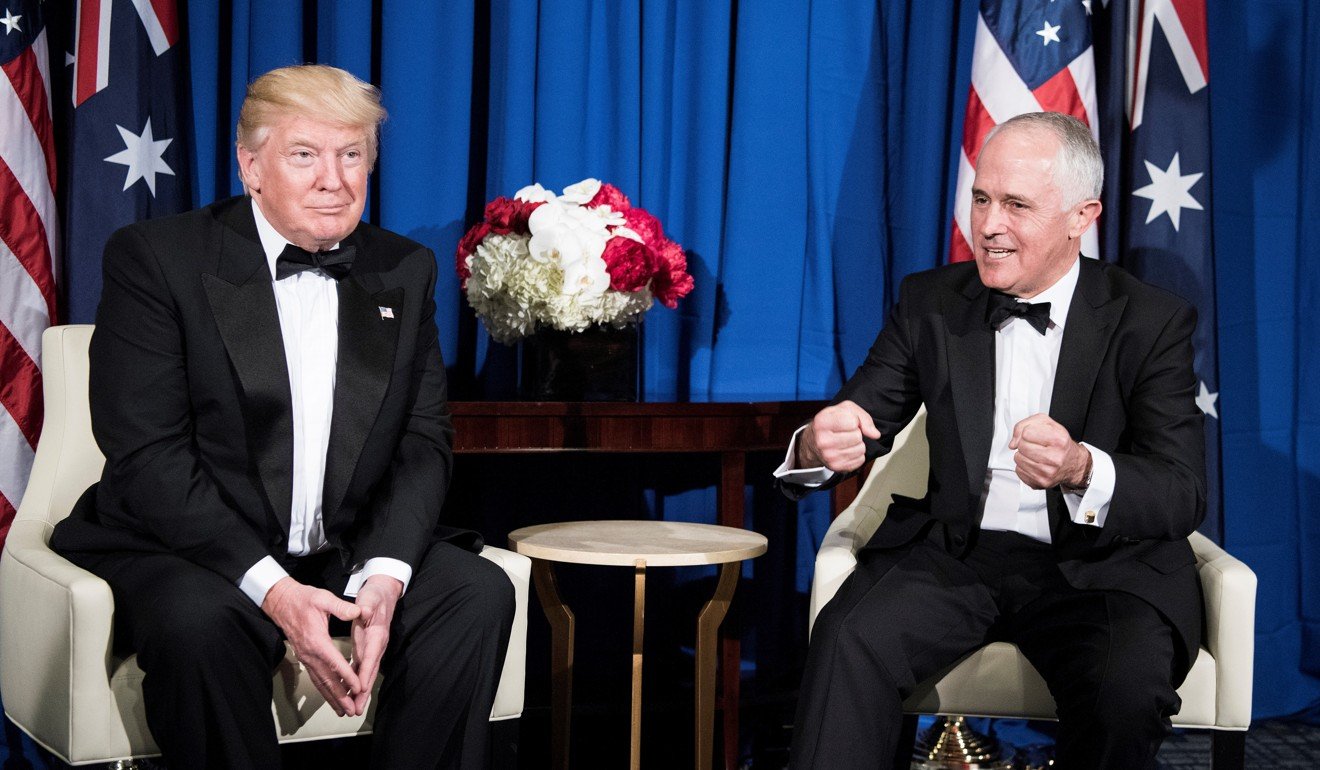 Australian prime minister denies impersonating Trump in speech
Australia's prime minister on Friday denied he was impersonating President Donald Trump during an off-the-record speech he gave at Parliament House, describing his performance as "lighthearted and affectionate channelling". Prime Minister Malcolm Turnbull has attempted to limit any diplomatic fallout from the speech he gave on Wednesday night at an annual charity ball after an Australian television network broadcast excerpts recorded on a mobile phone. "Donald and I, we are winning and winning in the polls. We are winning so much. We are winning like we have never won before," Turnbull said in a speech that has since attracted international attention. "Did you know that? I know that, did you know that? I kind of know that. I know that. They are so easy to win. I have this Russian guy, believe me it's true, it's true."
What next? Turnbull's relationship with Trump has been a subject of speculation. Turnbull's first telephone conversation with Trump in January over a refugee resettlement deal was, in Trump's words, "testy". But the two leaders made a show of solidarity and friendship when they met for the first time in New York in May.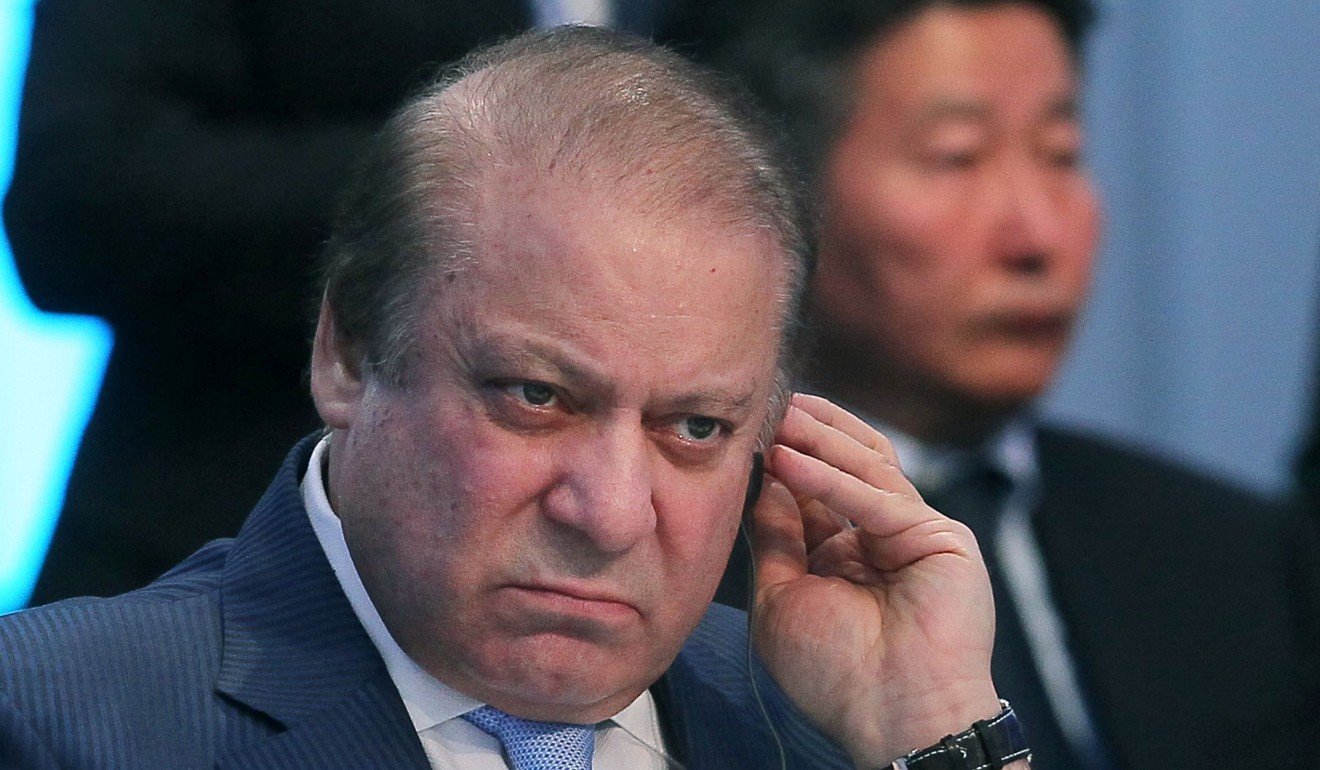 Panama Papers: Pakistani leader grilled by anti-corruption body
Pakistan's prime minister, Nawaz Sharif, appeared before an anti-corruption investigation commission on Thursday, in an ongoing case that has gripped Pakistan and threatened to topple him after the Panama Papers leak last year. The controversy erupted with the publication of 11.5 million secret documents from Panamanian law firm Mossack Fonseca documenting the offshore dealings of many of the world's rich and powerful. Three of Sharif's four children – his daughter and presumptive political heir Maryam, and his sons Hassan and Hussein – were implicated. In April, Pakistan's Supreme Court said there was insufficient evidence to oust Sharif from power, but ordered the formation of a Joint Investigation Team (JIT) to probe the claims. "I have accounted for every single penny. All details of my assets are already with all institutions including the Supreme Court, [even though] I have submitted [them] to the JIT," Sharif said.
What next? Pakistani cricketer-turned-politician Imran Khan, whose Pakistan Tehreek-i-Insaf party has spearheaded the push against Sharif, has called on the prime minister to stand down until the probe is completed. At the heart of the case is the legitimacy of the funds used by the Sharif family to purchase several high-end London properties via offshore companies.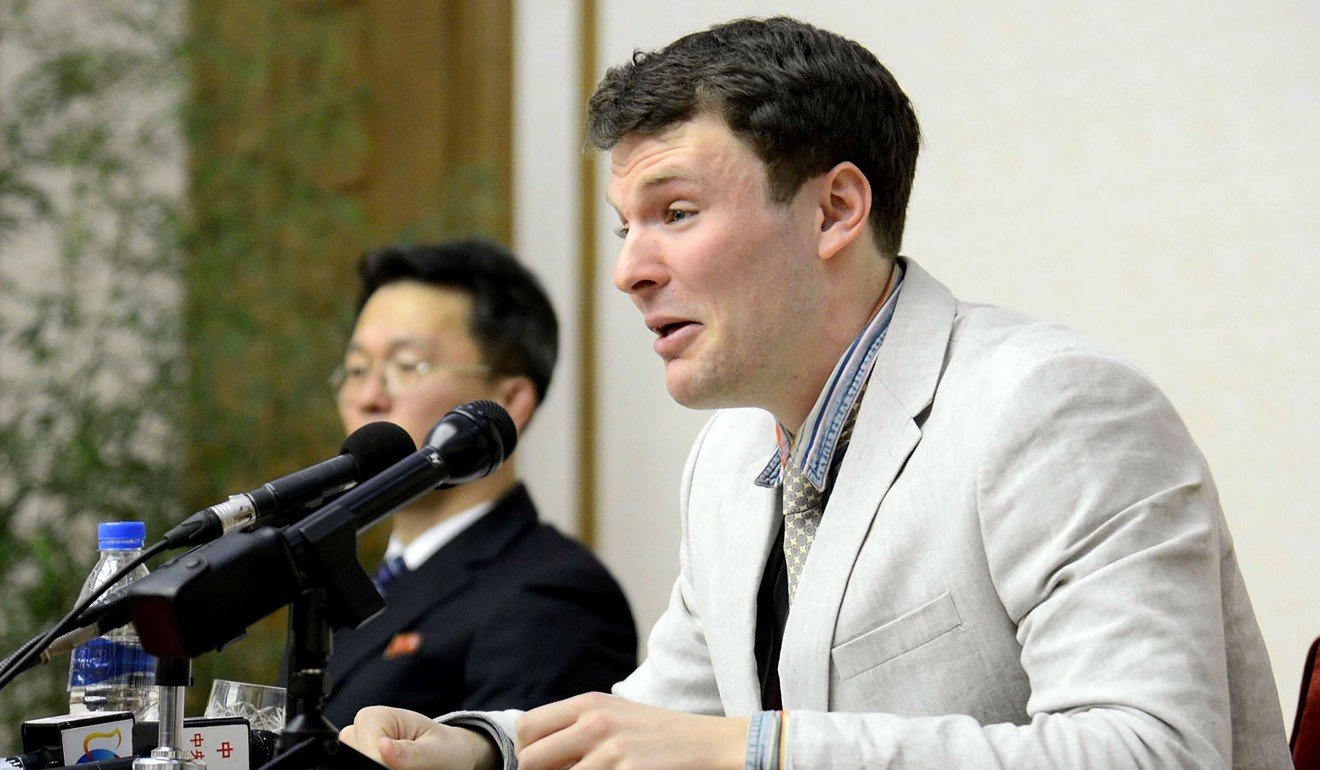 US student released by North Korea has severe brain damage
Doctors treating Otto Warmbier, the US student released by North Korea in a coma this week, said on Thursday the 22-year-old had suffered severe brain damage, as his father lashed out at the reclusive regime. Warmbier experienced extensive tissue loss in all regions of the brain, doctors said, but he showed no signs of physical trauma and medical tests offered no conclusive evidence as to the cause of his neurological injuries. It was only a week ago, after a US diplomatic effort, that they were told he had been in a coma since shortly after being incarcerated in March 2016 for stealing a political poster from a hotel. "Even if you believe their explanation of botulism and a sleeping pill causing the coma, and we don't, there is no excuse for any civilised nation to have kept his condition secret and denied him top-notch medical care," Warmbier's father said.
What next? Doctors in Cincinnati said Warmbier was able to breathe on his own, but his neurological state was described "as a state of unresponsive wakefulness".
"He has spontaneous eye opening and blinking. However, he shows no signs of understanding language, responding to verbal commands or awareness of his surroundings," neurologist Daniel Kanter said.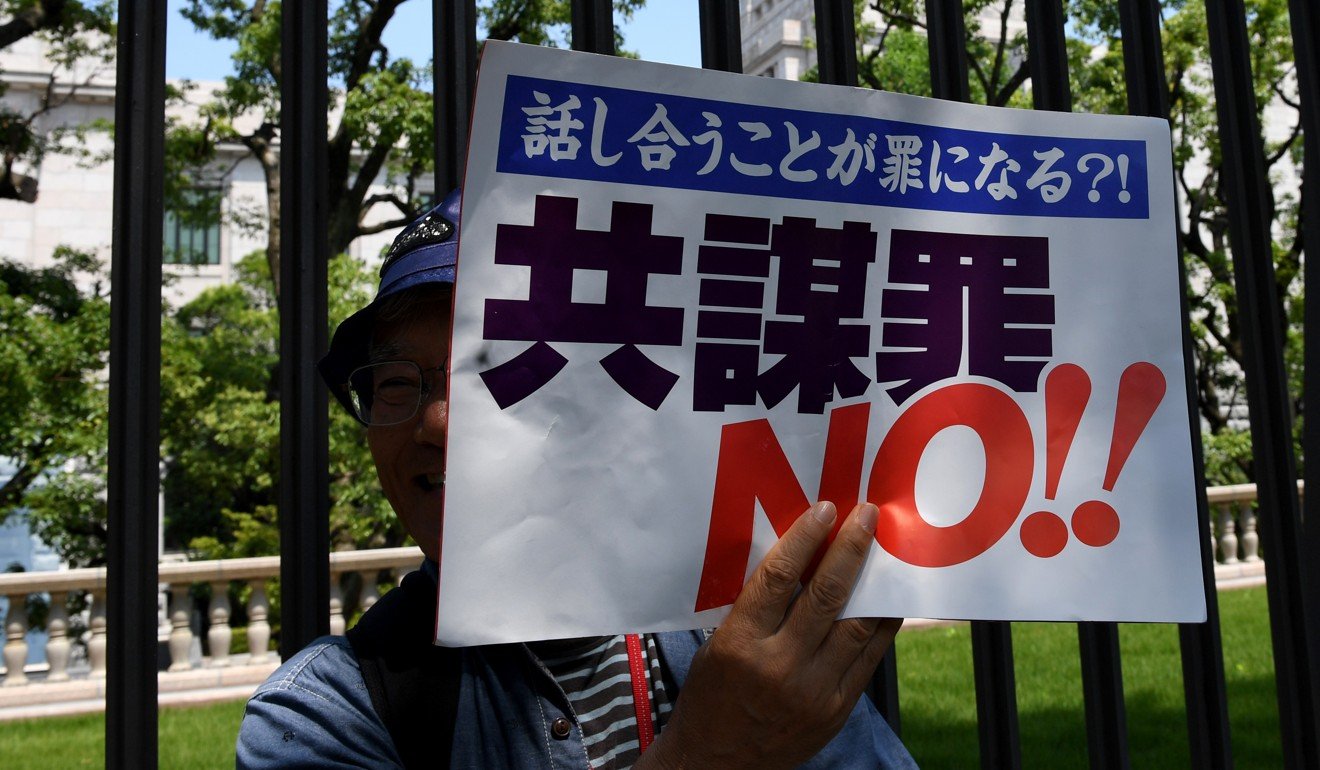 Street protests as Japan passes controversial conspiracy law
Japan passed a controversial anti-terror law on Thursday that sparked street protests and warnings from critics that it would lead to over-the-top police surveillance. The upper house of parliament passed the conspiracy bill after a full night of debate and unsuccessful efforts on the part of Japan's weak opposition to block it. Thousands of demonstrators protested outside the legislature over the bill which criminalises the planning of serious crimes. The latest bill reduced the number of targeted crimes to over 270 offences and narrowed the definition of terrorist and criminal organisations. Earlier versions of the law targeted more than 600 crimes unrelated to terrorism or crime syndicates. Critics say the current law still gives police and investigators too much leeway.
What next? The government says it is necessary to prevent terrorism ahead of the 2020 Olympic Games in Tokyo. But rights groups, Japan's national bar association and academics have opposed the bill, saying it is so broad it could be abused to allow wiretapping of innocent citizens and threaten privacy and freedom of expression guarantees in the constitution.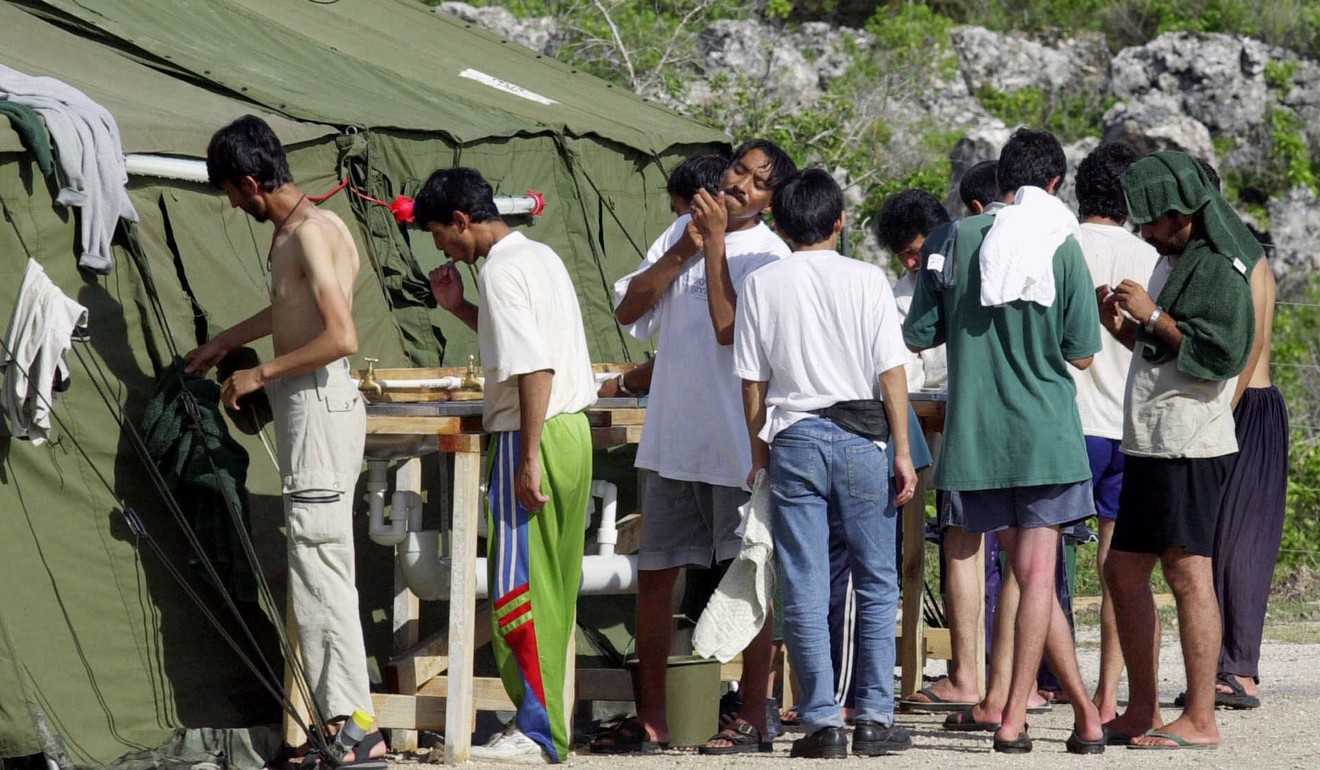 Australia agrees HK$532 million payout for asylum seekers
The Australian government has reached a settlement of around 90 million Australian dollars (HK$532 million) with more than 1,900 asylum seekers who sued over their treatment at an immigration camp in Papua New Guinea, a minister and lawyers said on Wednesday. Australia refuses to resettle asylum seekers who arrive by boat and pays the impoverished Pacific island nations of Papua New Guinea and Nauru to keep hundreds of arrivals from the Middle East, Africa and Asia. A trial by 1,905 asylum seekers currently or formerly kept at a camp on Manus Island in Papua New Guinea was to begin on Wednesday in the Victoria state Supreme Court and was scheduled to take six months. The asylum seekers were seeking damages for alleged physical and psychological injuries they say they suffered as a result of the conditions on Manus Island, as well as for false imprisonment following a Papua New Guinea court ruling that their detention was unconstitutional.
What next? Asylum-seeker lawyer Andrew Baker said the money would be distributed according to how long asylum seekers had spent on Manus and what they had endured. "This settlement is an important step toward recognising the extremely hostile conditions the detainees endured at Manus Island," Baker said.